Here comes 50+ wordpress themes just for you! Please like, share and comment! Enjoy.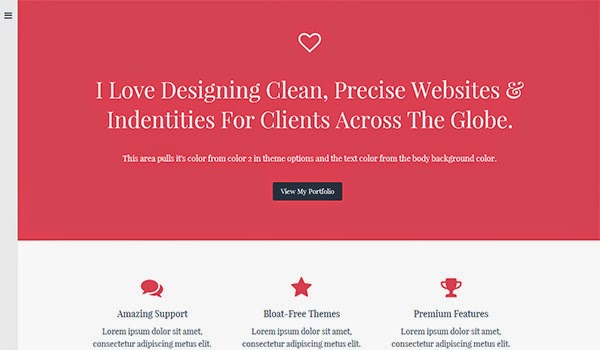 If bubbly animation effects fail to impress you and elegant display catches your eyes then simple WordPress themes are the right style statement for you. Well, this is not to say that lively and rich themes are not useful but it is true that many WordPress users, these days, have taken to simplicity and there are solid reasons behind the same. First and foremost, such themes load fast which helps to earn points from search engines. Secondly, simple designs are mobile friendly and thus, such a hit in the present times.
So, if you are looking for a simple theme that can help you power your site/blog then you have come at the right place. The post that we have created below features 60 templates that are simple but strong. They are loaded with modern and meaningful features.
Also, their design is not boring and insipid. They are elegant and refrain from feature-bloat. The best thing is that they cater to all kinds of niches, right from eCommerce to blogs. Want to check out?
Scroll down a bit and you will find a great gallery. Starting from MagXP and ending at NewsTimes, the collection will definitely delight you. Happy viewing!
You might also we want to take a loot our previous theme collection:
30 Magazine Style WordPress Themes
A beautiful magazine style design wordpress themes, you have to customized easly all themes you can on downloaded on Themeforest and used in both personal and commericla projects.
50 WordPress Themes from 2014
An overview all themes are povided in Mythemeshop. Its fully responsive, retina ready wordpress thems povided.
20 Free Photoshop Business Cards Design
Free Photoshop  business cards designs, these cards design been downloaded on provided links and used for free both personal and commercial projects.
MagXP
MagXP is a complete magazine WordPress theme. It is very simple to use and comes with 4 homepage layouts, and an options panel that lets you control the design, easily and quickly. The theme has got all the modern features such as responsive layout, SEO optimization, cross browser compatibility, high customizability, etc.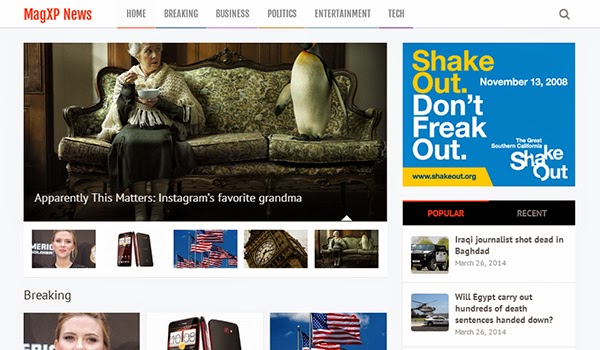 Minimul
This is a latest hand crafted, bloat-free, minimal and elegant theme that was released as recently as 29 May, 2014. With this simple template priced at $ 45, you can set your portfolio, blog or the custom home page to be your front page. The theme is the right combination of functionality and form and you are sure to like it.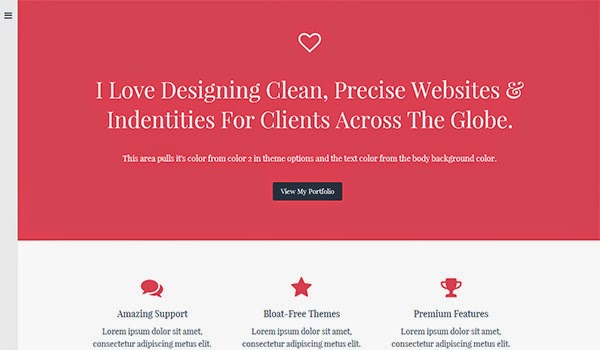 Compass
Compass is a simple and highly professional WordPress business theme through which you can showcase your work and attract customers. It is very flexible and comes with multiple image Slider, facility to add video/testimonials on the homepage, showing portfolios, several page templates, etc. The theme is truly one of a kind and you will enjoy working with it.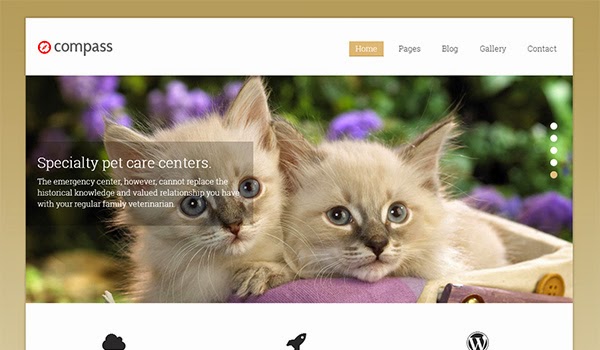 Monospace
Monospace is a unique blog theme that is very simple to use and carries all the contemporary features. Priced at $ 35, it is fully customizable and comes with unlimited color variations and a load of features you will not find anywhere else.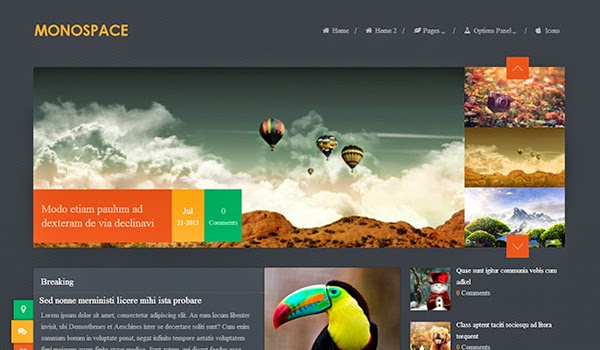 Connect
Connect is neat, strong and easy to use community WordPress theme. It utilizes BuddyPress & bbPress. The theme lets you choose between several different color and layout options. What is more, it is customizable and carries all the latest features you need to be in the competition.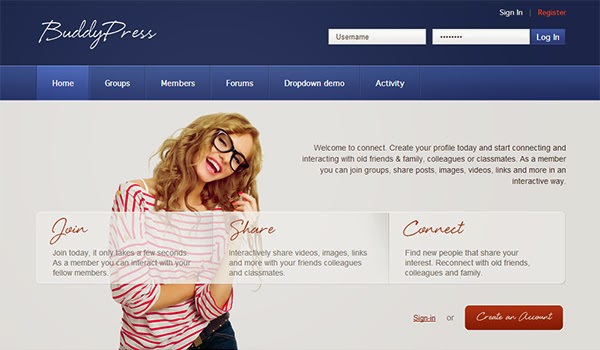 Zeon
Zeon is a premium eCommerce WordPress theme with clean, modern, responsive design and a complete set of powerful eCommerce features. It helps you sell your products or services in a very easy manner which also goes down well with customers. They begin to love your shop and like to visit it again and again.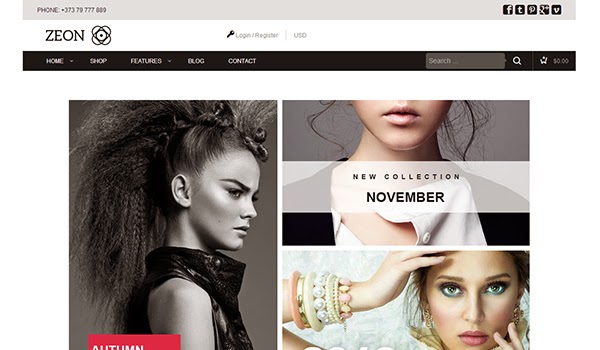 Uberto
Uberto is a simple but beautiful blogging WordPress theme. It is fully responsive, based on Bootstrap and specially crafted for an amazing experience on mobile devices. The theme supports various video formats and makes your content and images stand out.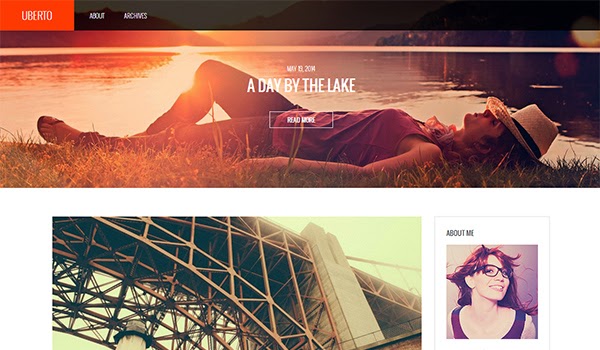 VideoMag
VideoMag is an efficient responsive Video WordPress theme designed for video magazine, video blog or video portal. It can also carry videos from Vimeo, Vine, Youtube, DailyMotion, Twitch and self-hosted videos. Using the theme is as simple as operating a battery run toy and you will also like its speed and functioning.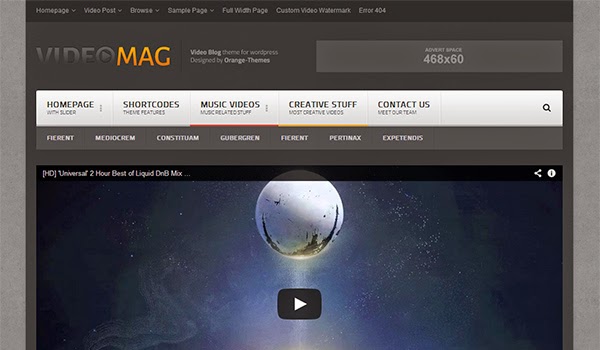 Delivery Lite
Delivery Lite is a very simple and easy-to-use WordPress theme. It avoids feature overload and comes with only the right degree of attributes. You can install it in seconds and get started with your magazine or blog in minutes.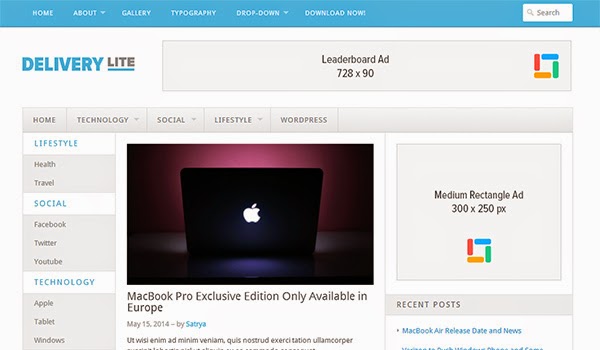 Letters
Letters is a suitable WordPress theme for those who want a slick business, portfolio or an eCommerce site. It is very easy and can engage visitors and customers to the hilt. The theme has all the modern day features and customization options you need to create a personalized and powerful site.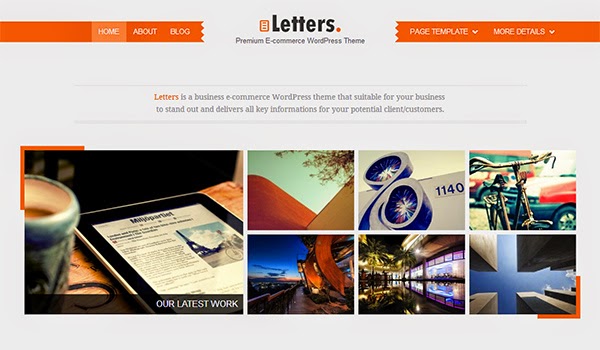 PhotoMaker
PhotoMaker is an attractive and beneficial WordPress Business theme that provides good exposure to your work. It is very simple to use and comes with a responsive and clean interface, custom menu module, amazing portfolio feature, unique blog feature and lots of other things.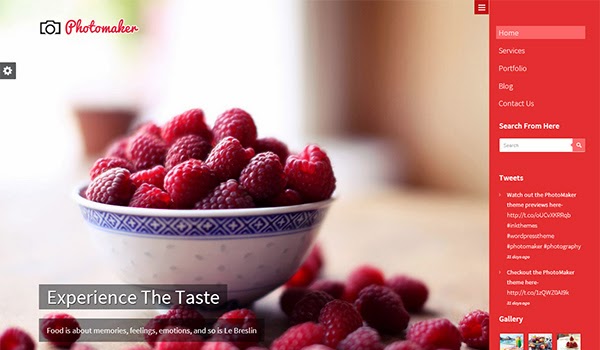 Paige
Meet Paige- a clear, crisp theme that can function nicely as a personal or business website. It is very simple and offers you a host of features that are needed to make the most of this two-in-one theme. You can change the design, typography, colors, spacing and overall style as per your personal taste.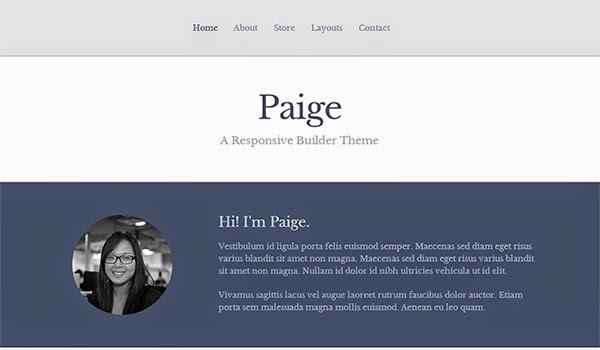 SerenityWP
SerenityWP is a clean and responsive WordPress theme that has been mainly created for freelancers and business companies who need to showcase their work. It is very adaptable and flexible with all the modern features needed to launch your dream project.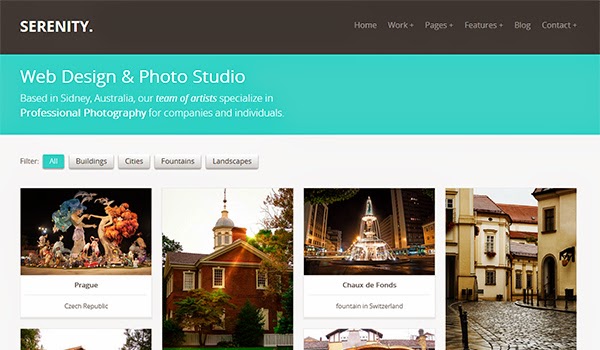 Crissy
The $ 40 Crissy is a happening, carefully handcrafted and fully responsive WordPress blog theme. It is best for writers, story tellers or just casual bloggers. The theme is very strong and carries a long list of useful features you need to keep going.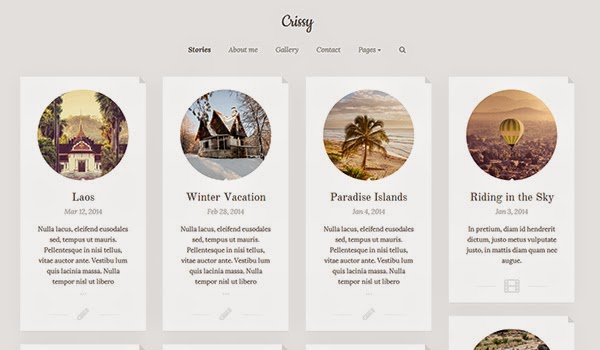 Scroller
Developed by ThemeJunkie, Scroller is a clean, super flexible and fully responsive WordPress theme. It is best suited for business websites, online studios, and users who want to showcase their work on a beautiful portfolio site. The template is very easy to use and you can get going with it in just few minutes.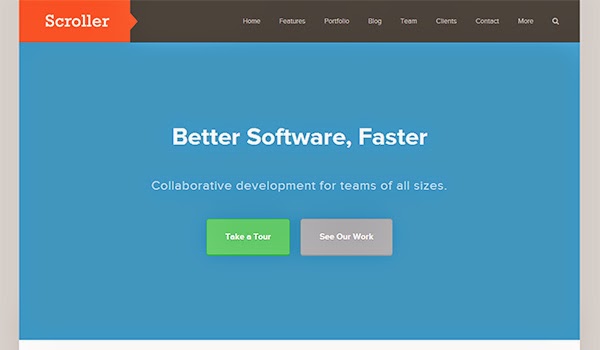 Spike
If you think that the brightness and catchy colors of Spike take away from its simplicity then you need to check it out. This MythemeShop offering is very easy to use and comes with a sleek post slider, useful widgets and shortcodes, plus the best optimizations. There is no way you cannot like it.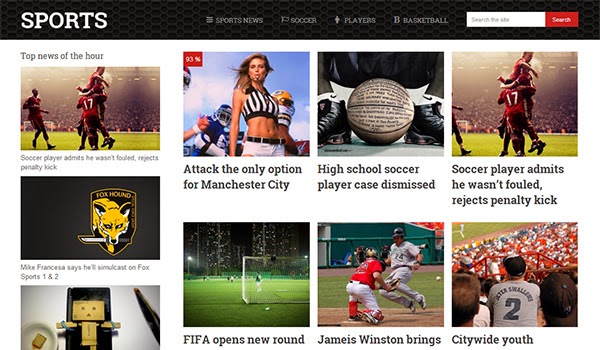 BlogPress
BlogPress is an extremely fast and SEO optimized WordPress theme. It is a must-try for all those who want their web platform to be fast and search engine friendly. This theme keeps you ahead of the competition and gives you all the raw material that you need to construct a strong web platform.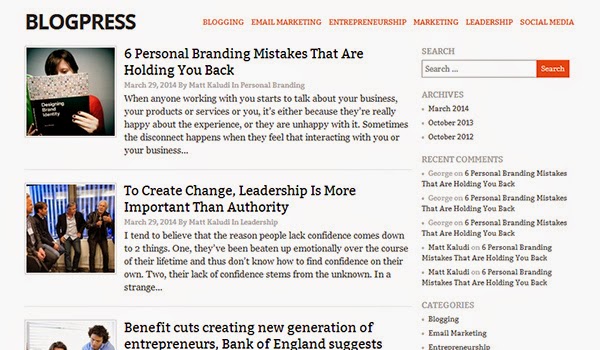 Lexicon
The $ 49 Lexicon comes with a flat design and is nicely supported by professional and engaging color schemes that create presence for your site content without distracting from it. It is very stylish but simple to use. You can get started in seconds and will not face any trouble while customizing or operating it.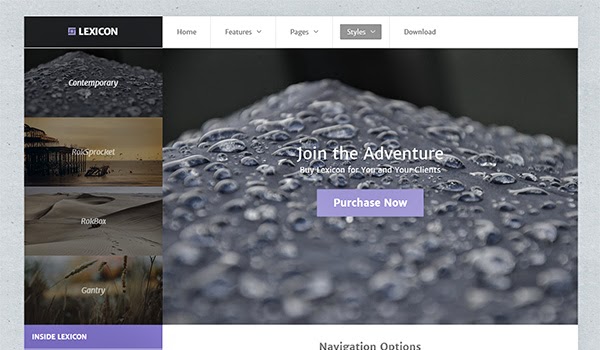 Explosion
Explosion comes with 13 awesome widgets, 10 post formats, awesome Page Builder and tons of theme options. This responsive WordPress theme is best suited for magazines and blogs. It is as simple as using your Facebook account and you are sure to admire it.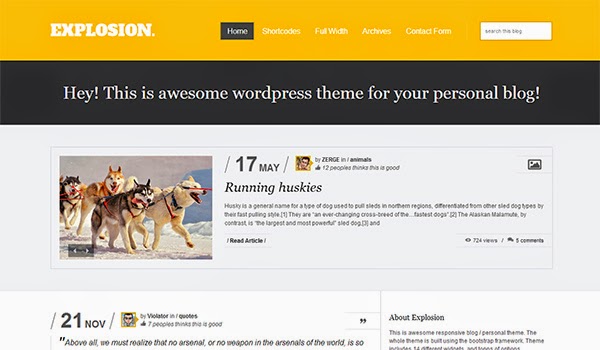 Boxieshop
Boxieshop is a multipurpose eCommerce theme that comes with WooCommerce integration and makes use of engaging colors that encourage people to shop. The theme possesses a beautiful design and layout with several useful page templates to give you more options in customization.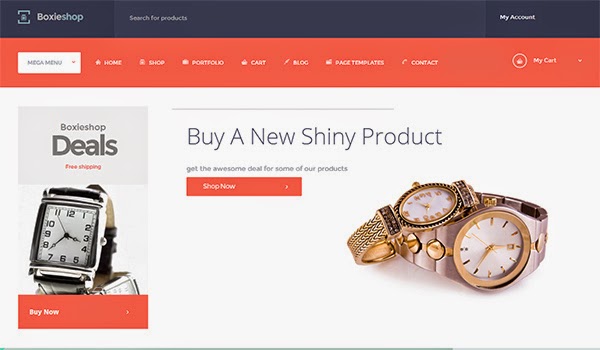 Everest
Everest carries a modern fresh look with a classic boxed layout based on the lightweight front-end framework UIkit. It helps you explore many great design details and you can also customize it in your own style.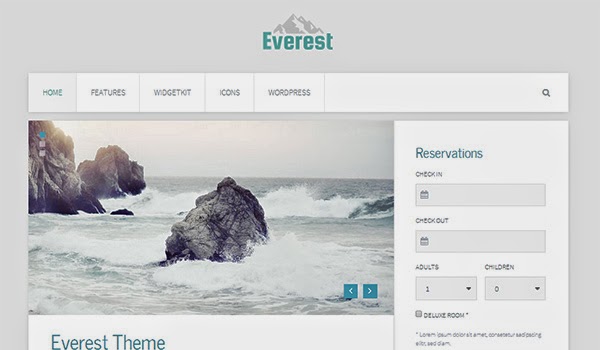 Grossman
The $ 49 Grossman is a very modern and magnetic WordPress theme with professional and clean design. You can use it for a variety of purposes, from blogging to portfolio to corporate or personal websites. It is also super easy to use and you can glide with it at your own pace.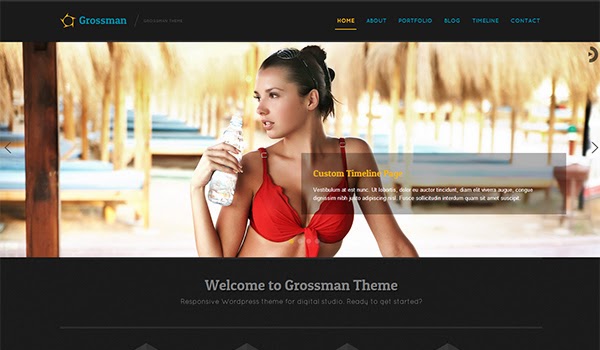 Herringbone
Herringbone is a modern eCommerce theme that is based on Bootstrap. It is very responsive and retina ready. The theme helps you transform your retail business into a beautiful eCommerce website in simple and easy steps. You will like each and every feature that the theme has to offer.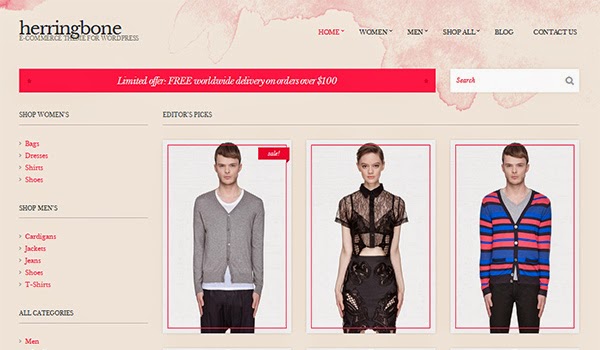 Bryant
Bryant is an exclusive, clean and beautifully crafted WordPress theme. It features built-in Exchange styling, custom module styles and a responsive design. Priced at $ 80, the theme is a great choice for your blog/site.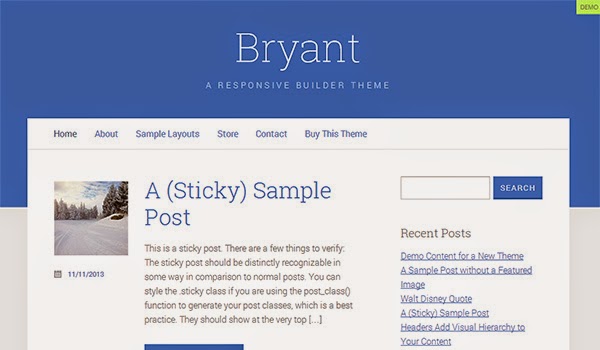 Chronicles
The $ 45 Chronicles is a one of a kind theme which has been designed for churches and non-profit organizations. It is very simple and elegant with all the compatible features in the right proportion so that you can engage your audience.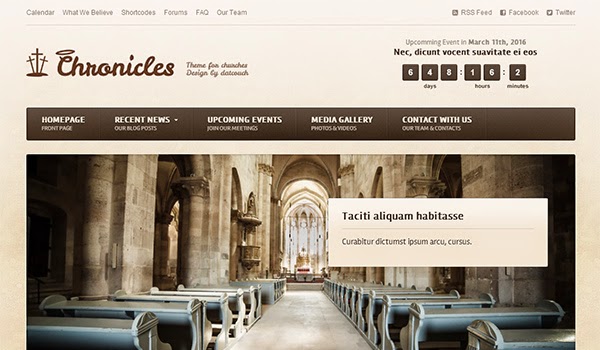 Avenue
Say hello to Avenue, a modern box styled theme that has been designed using the latest techniques and modern design trends. The theme is very elegant and simple. If you want you can also change the design and other things without touching even a single line of code.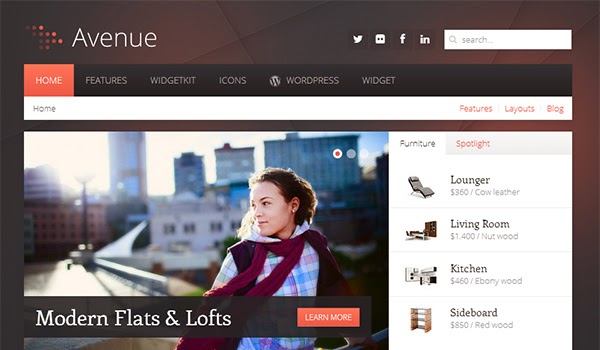 Splash
This MyThemeShop product is very competent and can take your blogging to the next level. It has been designed using HTML5, CSS3 and is also optimized for search engines and advertising. The theme is very responsive and thus, your audience can access it from all viewing devices.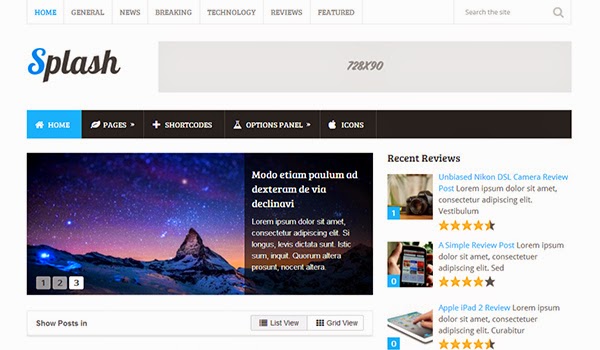 WP-Radiance
This is a multipurpose theme that can serve as a business website, blog or online magazine with equal ease. It is very stunning and smart. This bright, clean and feature-rich template will give you amazing service on all platforms.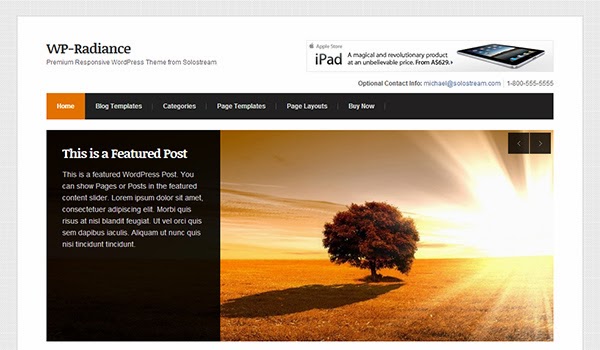 Startup
Using this business Startup WordPress theme, you can define your online presence in a very strong way. This theme is suitable for one and all; whether you are an app developer, service provider or just plain creative.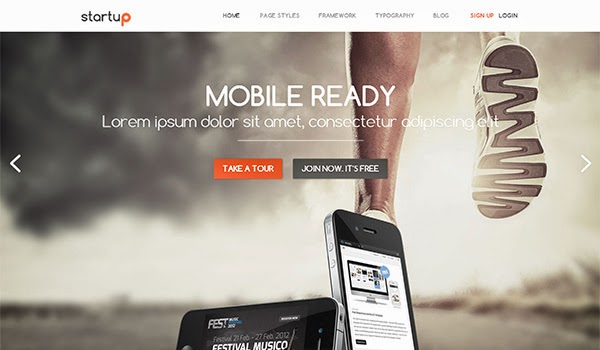 Madison
Madison is so easy to use that it is no less than fun. This beautiful full-width theme features built-in Exchange styles, multiple alternate module styles and lots more. Priced at $ 80, it has got all the things that you need to become the star of your niche in the cyberspace.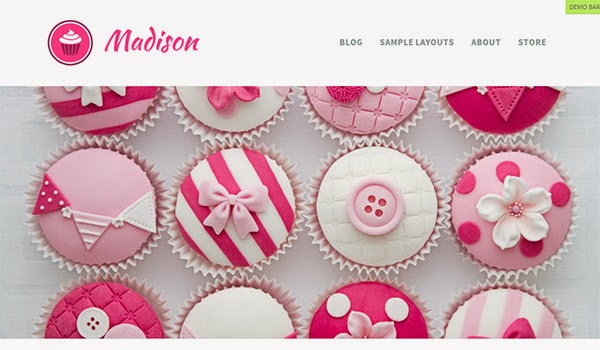 Hadron
Hadron, from RocketTheme, is a modern theme that carries the flat design approach with rich animations. The theme is a great choice for your corporate or business website. All its features are contemporary and give you the best functionality on all screen sizes and resolutions.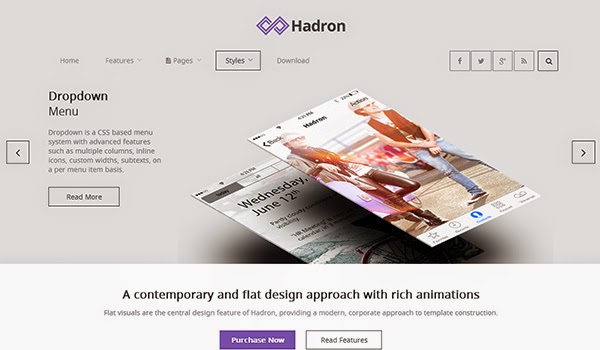 Bluap
This is a high-tech theme for mobile app developers but using it is pretty simple. It helps you showcase your latest creations. The theme is fast-loading, clean and beautiful and the best thing is that it loads well on all devices.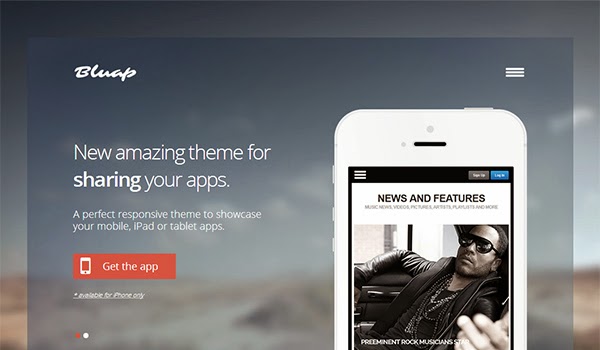 Arigato
The $ 39 Arigato is a responsive WordPress theme that can serve multiple purposes. It has got 200+ Shortcodes and allows you to control everything from the home page banners to adding testimonial quotes, contact forms, multi-media galleries videos, Google maps, and lots more.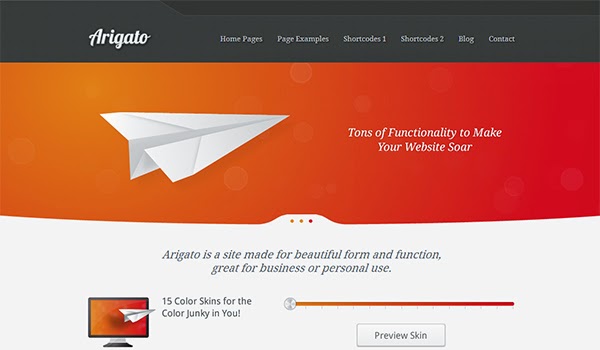 Deals
The $ 39 Deals is a special WordPress Coupon theme that can help you create a powerful coupon site. The theme helps you earn affiliate commission through coupon codes, vouchers, printable coupons and promotions. It is very simple yet strong and you can tailor it in your own way.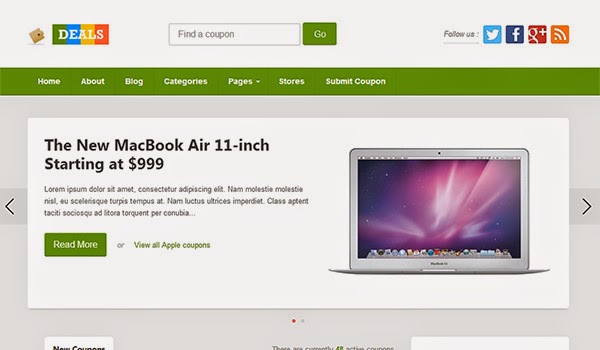 Orb
The $ 40 Orb is a neat grid-style portfolio and blog theme that would suit the creative souls to a T. It is very flexible and gives you enough room to design things the way you like. The theme is very latest and thus, carries modern layout and functionality.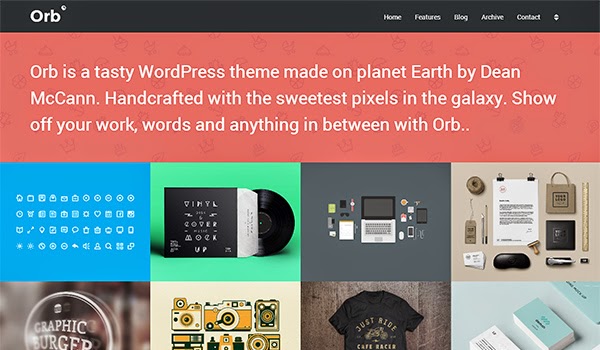 Travella
The $ 79 Travella, from ColorLabs, is a smart theme that helps bloggers build a travel and event blog quickly and with ease. With it, you can develop a personal blog, share trips, photos, events, and more. The theme is very simple and does not pose problem at any point in any way.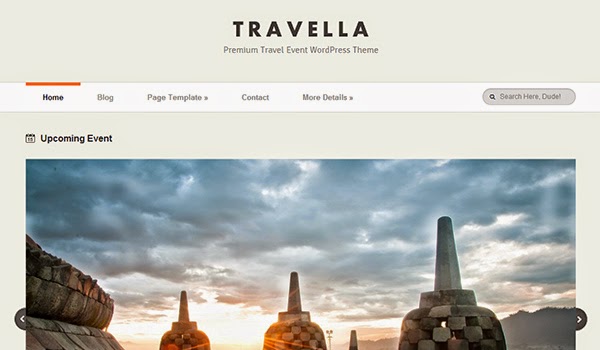 WP-Scribely
Carrying a one-column layout and stunning visual display, WP-Scribely is a very content friendly theme and keeps your audience engaged to the hilt. The theme is best for writers, bloggers and other thought leaders. It is super simple but this simplicity does not affect its efficiency in any way.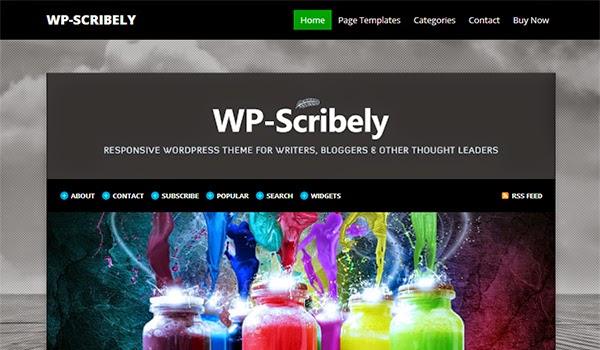 Clock
Clock is based on traditional journalistic and news sites. It focuses on crisp typography with great contrast and makes your content super easy to read. The theme is very easy to install and carries all the sought-after features that you need to carve your niche.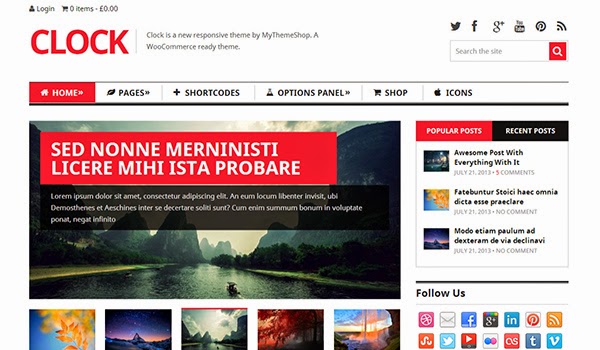 Magnivate
The $ 59 Magnivate is a magazine-styled theme with multi-column layout. The theme is very content-driven and can handle all types of genres, be it health, entertainment or sports. What is more, the theme is super easy to use and never fails to live up to your expectations.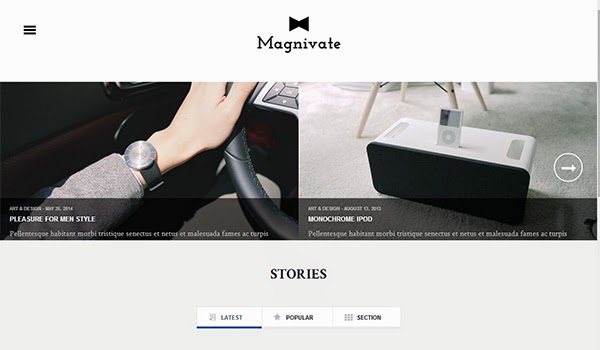 Metro Shows
Metro Shows is a responsive WordPress theme that can serve multiple purposes. It is loaded with great features but the USP is the metro style that makes your site look super different.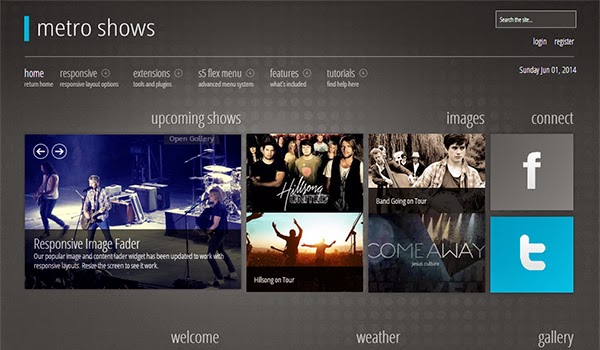 Large Slider
Loaded with an appealing layout and responsive design, Large Slider is a very wonderful WordPress theme. It is a great theme to showcase your portfolio. Its simplicity and style, put together, beat all the other contenders, hands down.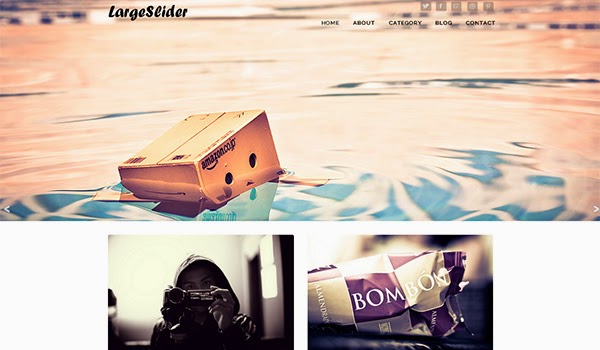 Epsilon
Launched by RocketTheme, Epsilon is a modern theme with sectioned based design, a diverse infusion of background textures and patterns. This theme is very easy to use and differentiates your site from others in a very remarkable manner.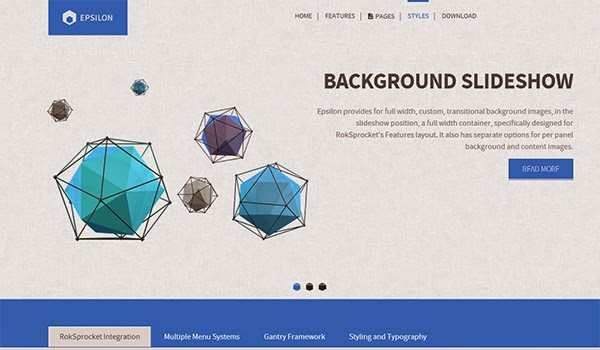 WP-PinUp
This is a theme that has been inspired from the Pinterest layout. The theme is very simple and easy to manage. You can include a banner ad, and selectively show/hide category, image/video, post title, excerpt, and date for all content.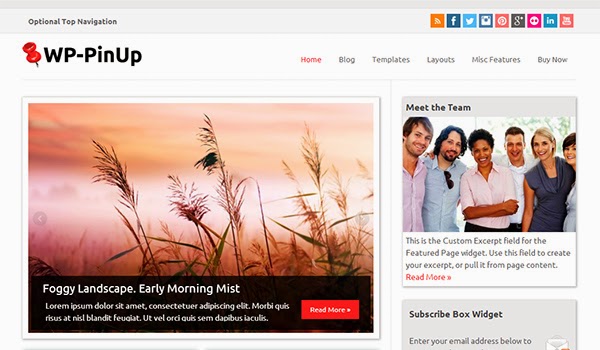 Pressa
The $ 55 Pressa is a modern WordPress theme that offers a powerful solution for displaying your artwork. The theme features a fully responsive framework, retina-ready display, HTML5/CSS3 integration and many more things. It is super simple to use and performs out of the box.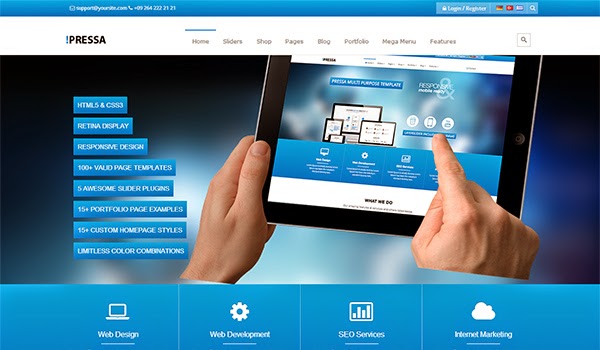 Brick
The $ 49 Brick comes with 200+ shortcodes, responsive design, 500+ Google fonts, full blog capabilities and lots more. The theme is very easy to use and you can also customize it to suit your needs and requirements.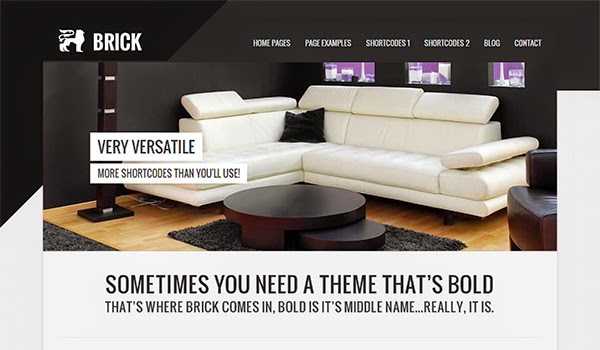 Tribune
Tribune is a true newspaper theme that offers an elegant display of articles and featured categories on homepage. The template has got many amazing features and it is very easy to navigate. Your audience will definitely give it a ten on ten for being so sexy and smooth.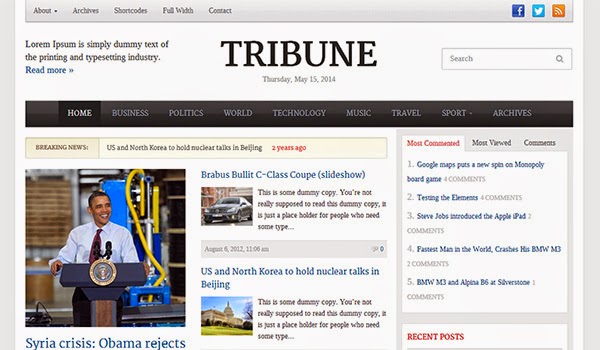 Lovers
Lovers is a Music WordPress theme with clean, bold, unique design and a complete set of features to power your music related website. It is very responsive and has got beautiful sliders, transition effects, music player, 6 custom posts, 8 page templates, social media integration and much more.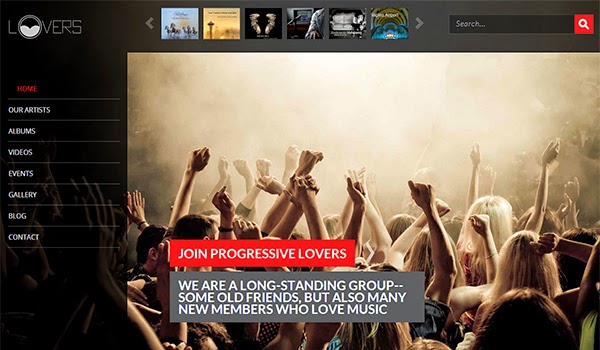 Pinstagram
Pinstagram is a super simple and smooth WordPress theme that draws inspiration from Pinterest. It features the trademark grid layout with multiple post sizes and long list of posts. Other modern features are also in place and the theme is also open to customization.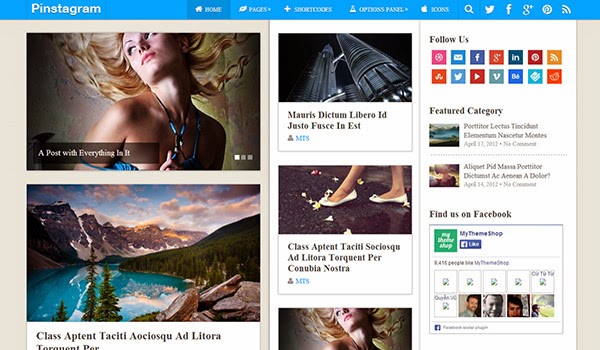 Business Pro
Business Pro is an amazing responsive WordPress theme that is fit for any business or corporate site. It comes packed with great features to help you customize your site and you can have an equally great time with it.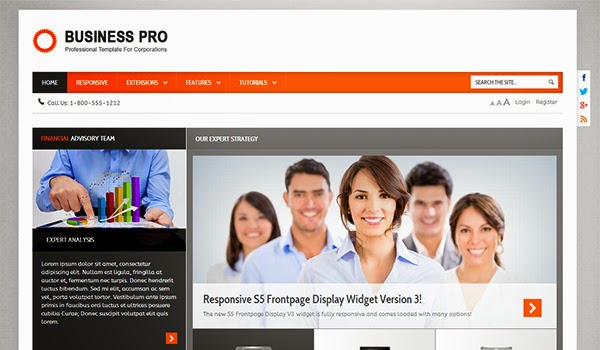 Trail
Trail is a multi-purpose portfolio theme which focuses on big images and beautiful typography. Its main feature is the full screen vertically scrolling parallax home page. The theme has got all that you want and thus, you are surely going to love it.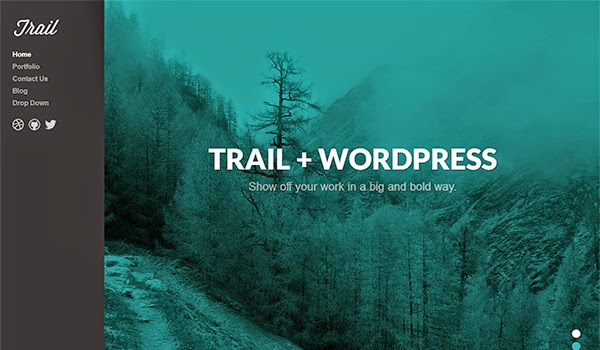 Loft
Here is a multipurpose eCommerce theme that can impress you as well as your audience. It is very easy to manage and comes with a truckload of features that is sufficient to fulfill your purpose. At $ 79, the theme is a smart and cost-effective deal that you just cannot afford to ignore.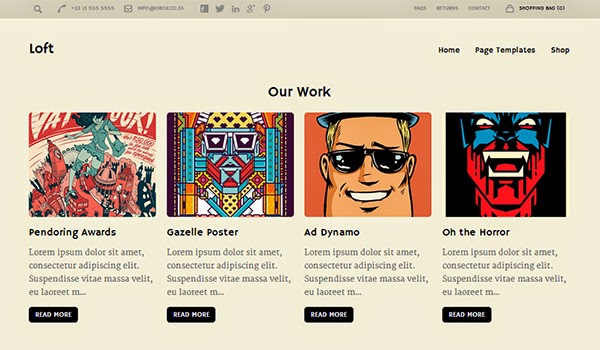 Anacron
Anacron, from RocketTheme, is a vibrant and highly adaptable and engaging theme. It is ideal for a vast selection of possible sites, from community to business. The template is a smart mix of cool aesthetics and strong functionality.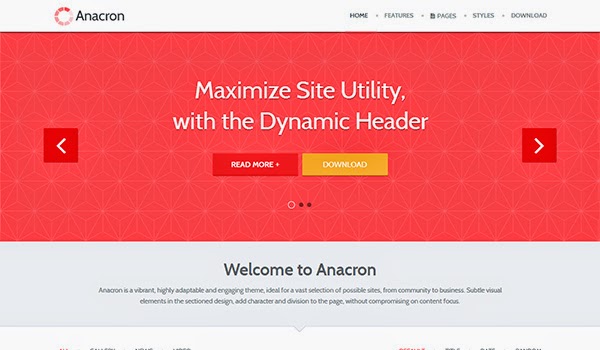 Vignette
Meet Vignette- a stunning theme that has been exclusively built for photographers, models, or anyone in the photography industry who needs to showcase their work in a professional manner. It is well studded with all the requisite features that go into the making of a great template.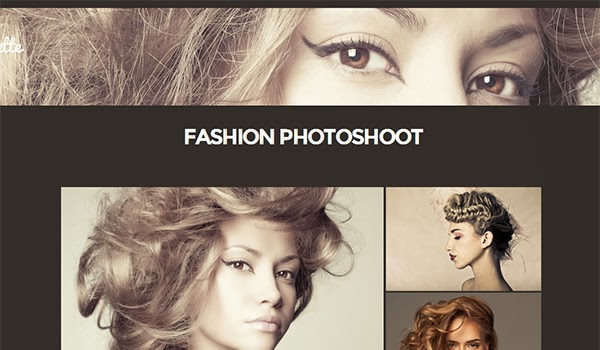 Video Theme
Video Theme is a responsive WordPress template that is well suited for videographers, film makers and the like. Its clean design and minimal layout are very conducive for your site and give it super cool speed and nice display on all types of viewing devices.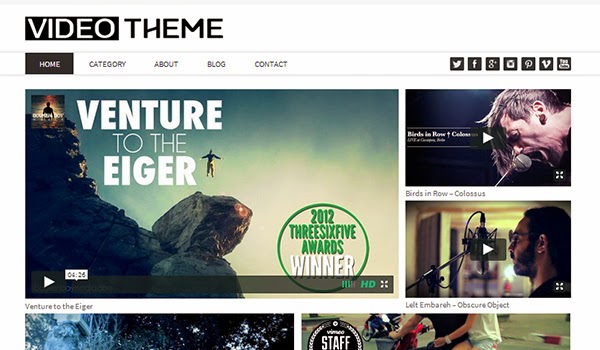 TechSavvy
TechSavvy is a modern, minimal, fast and SEO optimized WordPress theme. It is a great modern template and truly one of a kind. It possesses the capability to take your site to top ranks on search engines.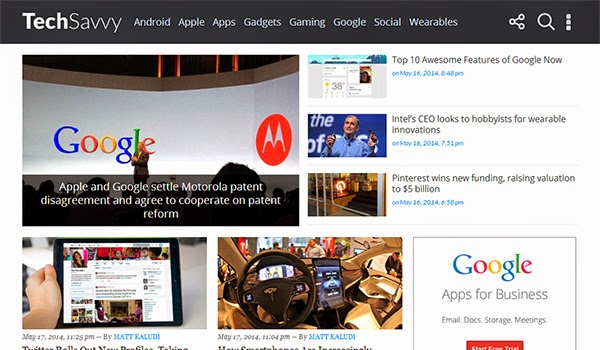 Nite
Nite is a nifty WordPress theme with some very exclusive features. It includes an option to add a fullscreen position where you can publish eye-catching content, which will adapt perfectly to your browser window size. Just try it once and you will know for yourself.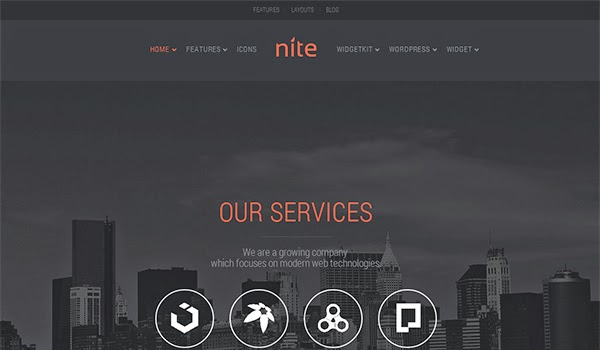 Block Magazine
Loaded with a masonry and fully responsive layout, the $ 45 Block Magazine is a fresh WordPress blog theme that anyone would love to possess. This flat and minimalist theme is very easy to use and you can get started with it in seconds.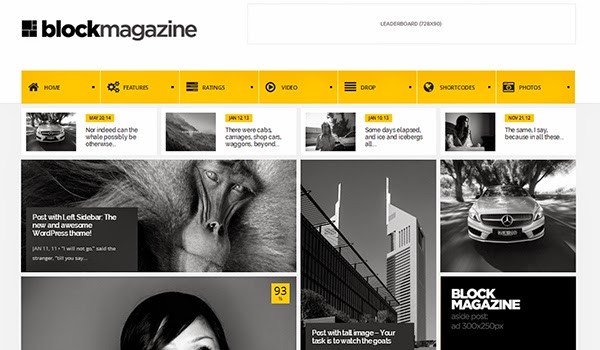 Champi
The $ 49 Champi is an elegant, smart and responsive WordPress business theme that makes your website a treat to the eyes. The theme is very stylish and distinct; it comes in three versions. The features are very sufficient and do not lack in any department.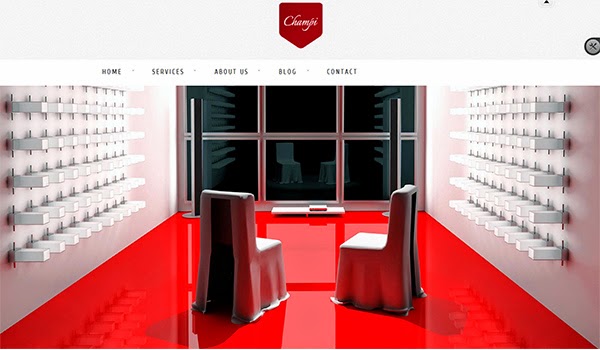 StartingUp
StartingUp is a perfect multipurpose theme with all the requisite features that are needed to excel in all the segments. The theme has got responsive layout, multiple styles, easy styling, WooCommerce readiness, built-in portfolio and lots of other things.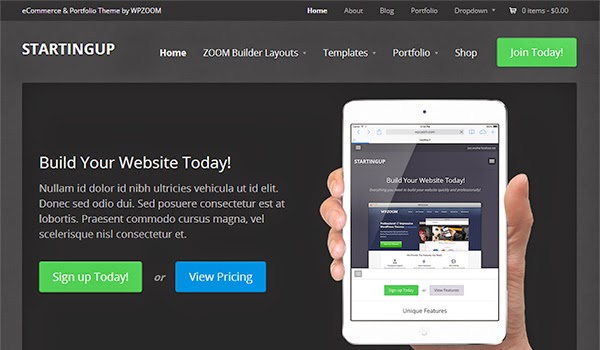 NewsTimes
NewsTimes, from MyThemeShop, wields magic with its pixel perfect design, ultra responsive framework, hand-written HTML5/CSS3, incredibly amazing speed, SEO optimization and many more things. This $ 35 template is definitely worth a try.