I looked back at what I've accomplished in the past year as a designer and wanted to share some insights. Here is an overview: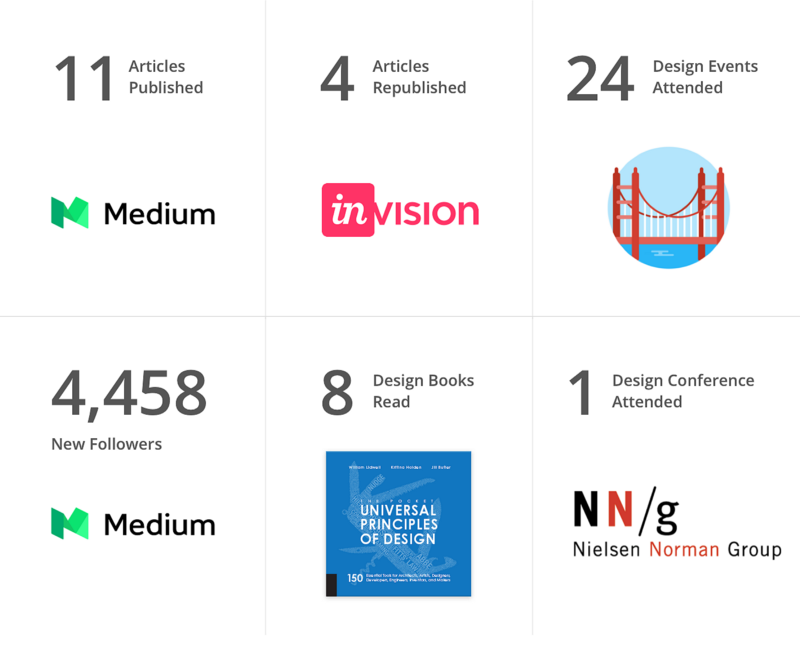 Golden Gate Bridge icon created by Sunny Wang
What have I accomplished?
1. I'm now a writer on Medium and an Invision Blog contributor.
2. I led a few redesign projects at work, which helped to increase the product's NPS (net promoter score) significantly.
3. There are many more, but most importantly: I became a better designer, a stronger decision maker and advocate for myself, and for users.
Why did I do all of these things?
Track self-growth, never stop learning. I wanted to get inspired by great design leaders, design books and articles. Instead of letting my creative ideas slip away, I decided to document them and share my learnings with the design community. User journeys help create a better product, self-development journeys shape a better designer.
How did I achieve the goals in 2016?
1. Read Design Books (8)
• Universal Principles of Design
• SPRINT — how to solve big problems and test new ideas in just 5 days
• Mobile Design Pattern Gallery
• Designing for Behavior Change
• The Design of Everyday Things
• A Project Guide to UX Design
• 100 Things Every Designer Needs to Know About People
2. Attended Design Events (24)
3. Attended Design Conference (1)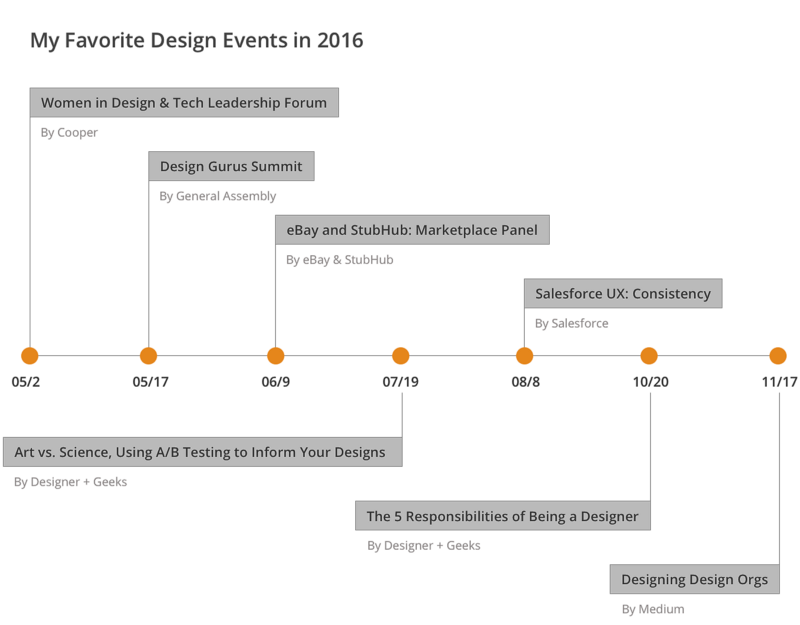 I've been to a good number of design events in the past year, and some of them inspired me to think and execute, which also allowed me to share my learnings on Medium. Here are a few of the articles I published which were inspired by my favorite design events as well as my daily work projects:
& "10 Tips you should know when redesigning a project" Nov 21, 2016
4. Read Design Articles (uncounted)
Reading is another great way to get inspired and stay on top of the trends.
What were my challenges in 2016?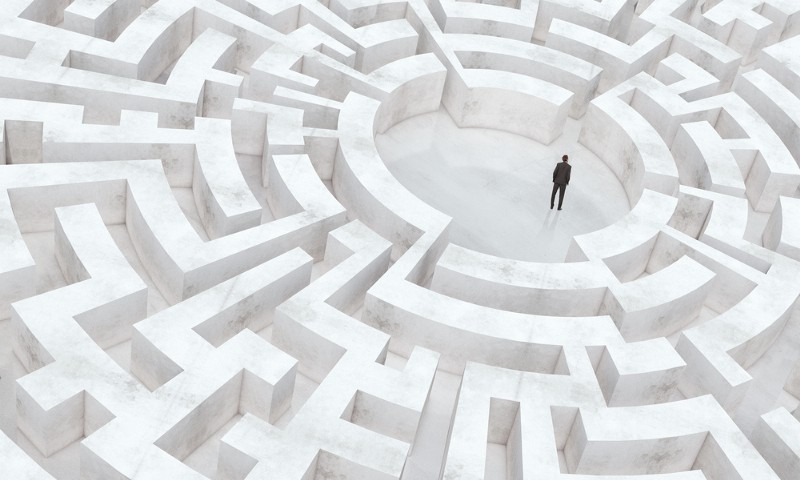 Challenges are obstacles that reveal perseverance. Here are a few main challenges I faced:
English as a second language. It takes extra effort for me to read and write in English. When I feel frustrated, I tell myself it's just part of the growing pain and push myself to stay engaged.
Laziness. Once in a while I felt lazy or tired so I came up with different excuses to skip design events or reading. I'm not a Superwoman, that did happen.
Fears. Many times I ended up going to design events on my own. I would have felt much more comfortable going with friends or colleagues. But they aren't always free or as interested. I had to overcome the fear of socializing to meet strangers, give them big smiles so they won't be afraid of talking to me, or rather I won't be as afraid.
Self-conscious. Who likes being judged? There are so many "what ifs". What if people don't like my accent? What if people can't understand me? What if my writing is not good enough? What if my presentation sucks? I had to keep telling myself to stop worrying! And yes, the more relaxed I am, the better I do almost everything.
Summary
It's ok to have challenges, don't be afraid! There are 4 things I learned throughout my journey in 2016, here are some of my favorite Chinese idioms to summarize them:
有志者,事竟成. Where there is a will there is a way.
No will is too big to be accomplished. Think about what you want and find ways to start the journey.
千里之行,始于足下. A journey of a thousand miles begins with a single step.
Don't fast-forward success, start with planning and build a strong foundation step by step.
积少成多. Every little bit counts.
I didn't realize how much I've done over the year until I looked back. And it didn't happen overnight, it's built by thousands of moments with passion, willpower and patience.
满招损,谦受益. Complacency leads to loss, modesty brings profit.
Everyone has ego but don't let the pride get in the way. I learned it's extremely important to take critical feedbacks. Good advice is harsh to the ear, but being humble, listening and taking feedback is the key to growth.