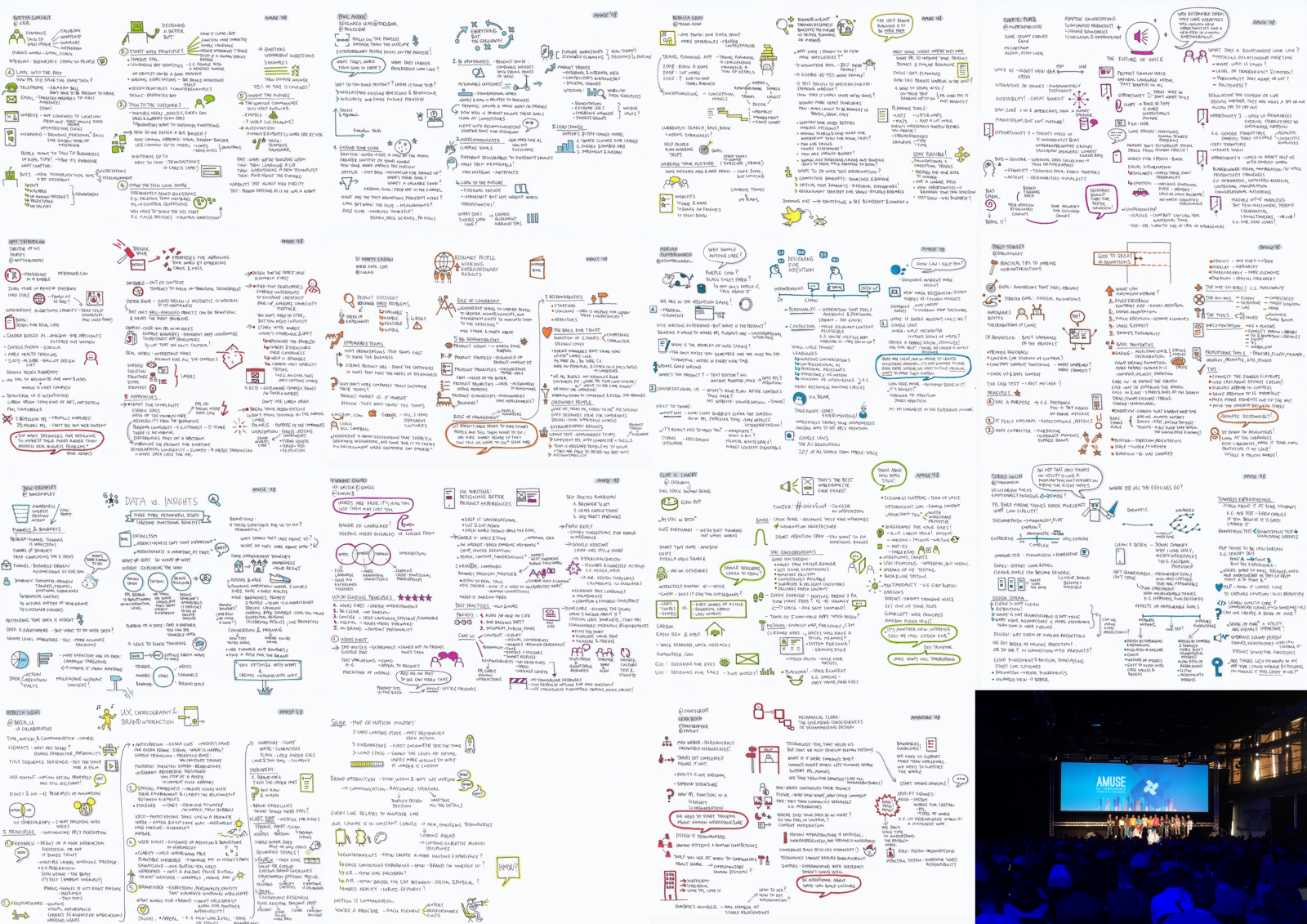 Two weeks ago I attended the Amuse UX Conference, and I had a lot of fun capturing the talks by creating sketchnotes.
Amuse is a 3-in-1 conference, it's held together with Impact and Crunch. I missed the first talk of Amuse, since I decided to listen to Marty Cagan's talk at the Impact Conference.
14 Sketchnotes
So here are the 14 sketchnotes, I also attached a key takeaway to each of them.
The 1st Day
Marty Cagan: Ordinary People, extraordinary results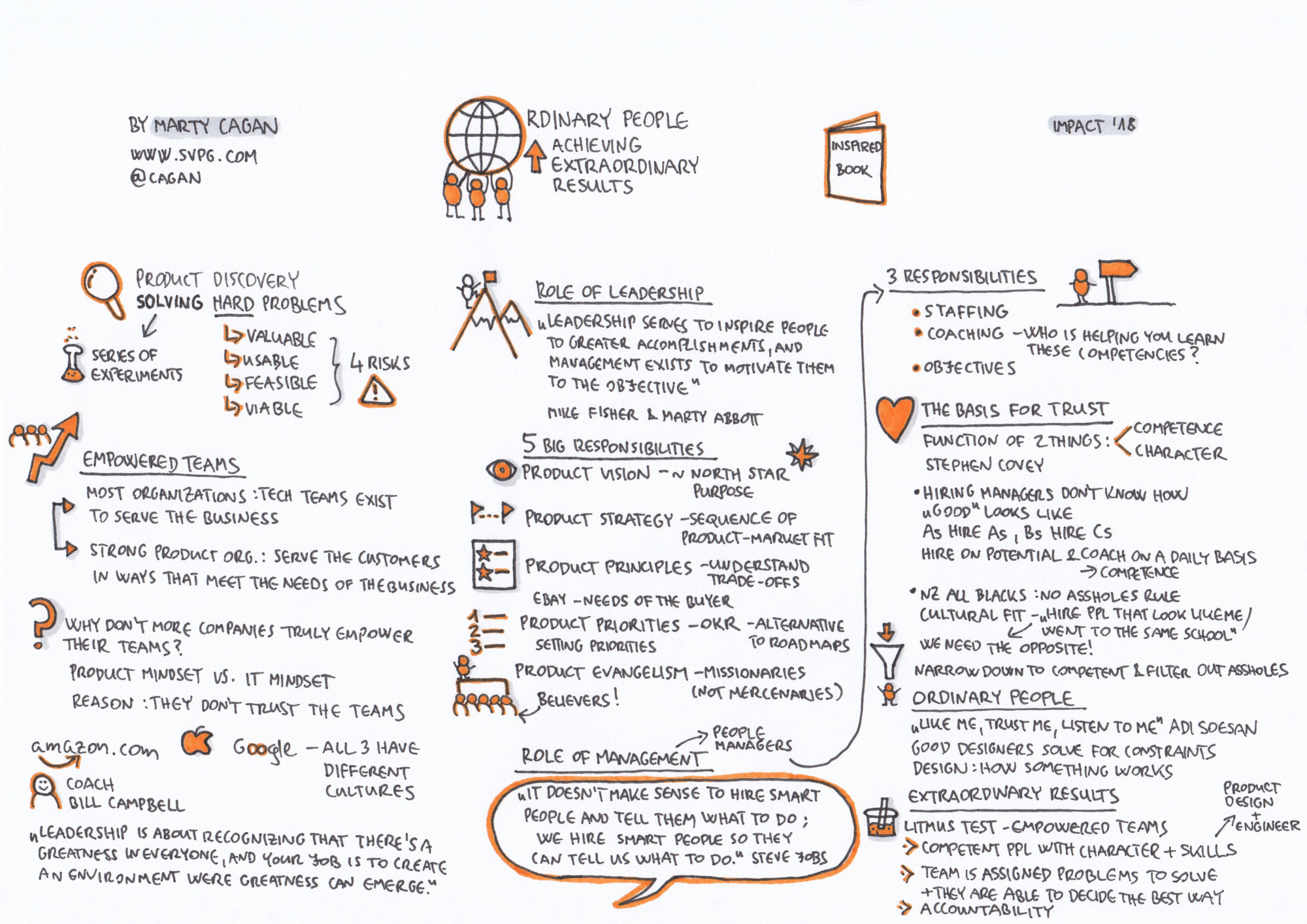 Key Takeaway: In most organizations, tech teams exist "to serve the business". In strong product organizations, teams are empowered "to serve the customers, in ways that meet the needs of the business." Hire on potential, and coach on a daily basis.