It looks like "DesignOps" is about to supplant "UX Strategy" and other terms to describe digital product design management. The term has appeared more and more in recent years. Now it is riding the wave of a hype cycle with the release of the "DesignOps Handbook" by InVision. However, the concept itself is hardly new — it's more of a repackaging of what had been sold over the previous five years under the terms "UX strategy", "design management", or "design leadership".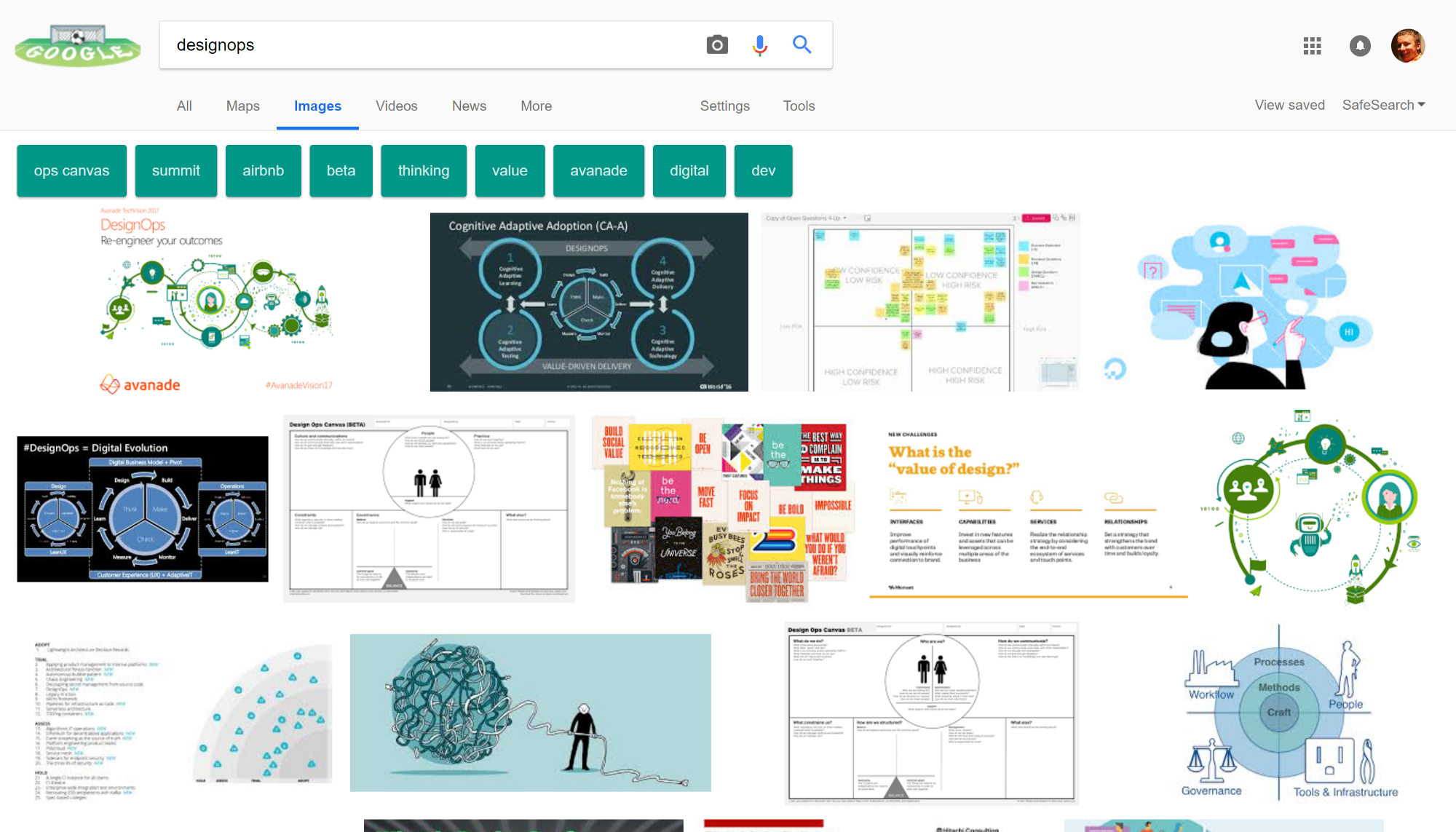 Ops, I did it again! Designers drift from trend to trend like rolling stones; they love shiny things — the idea of DevOps is already being applied to design systems (Design Systems Ops) and UX research (ResearchOps). Jared Spool says that "x"-ops is the new "x"-thinking.
Since the term is only now becoming part of the industry, many designers perceive the term differently; perhaps some see "DesignOps" as just a design system team, while others consider to encompass all work methods and practices. However, other terms have problems too — "UX Strategy" is considered as product redesign vision & planning, as well as complex changes in a product organisation itself. While "design management" and "design leadership" are often perceived as being too general.
While this may seem like a trivial dispute over terminology semantics (we might as well spend our time creating a weather chatbot), this is how indeed the tech industry works — there will always be new buzzwords to support consulting sales. Although it must be said that not all new terms are bad. TechRadar themselves noted the term DesignOps in the end of 2017, which is a sign of wider acceptance.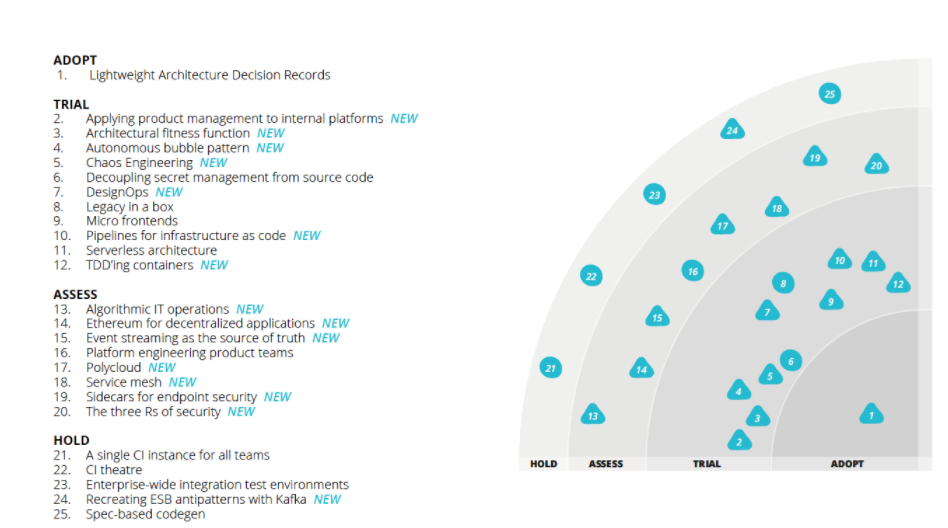 Despite DesignOps mostly wraps already known ideas under a new umbrella, this new term has a proper focus on scaling and amplifying design processes, tools, methods, and practices. Many authors see it as a workgroup that enhances design infrastructure all over the company, so that any designer could benefit from it. That's what differentiates the term from others. Centralised design teams already operate in this way; in a modern Spotify-like org model it's a separate team that works with others to implement best practices at scale.
I'm not a fan of jumping on the bandwagon of a new buzzword just to stay trendy, but I love the focus on scaling. It's also neat that DesignOps is a similar concept to DevOps — it could be simpler to describe what we do to managers and developers. I wrote an in-depth series of articles on Applied UX Strategy — it covers the same ideas of scaling design; it's based on my experience changing a design org within a product company with ~150 mln monthly users. It looks like I'll use DesignOps term too — the idea is the same.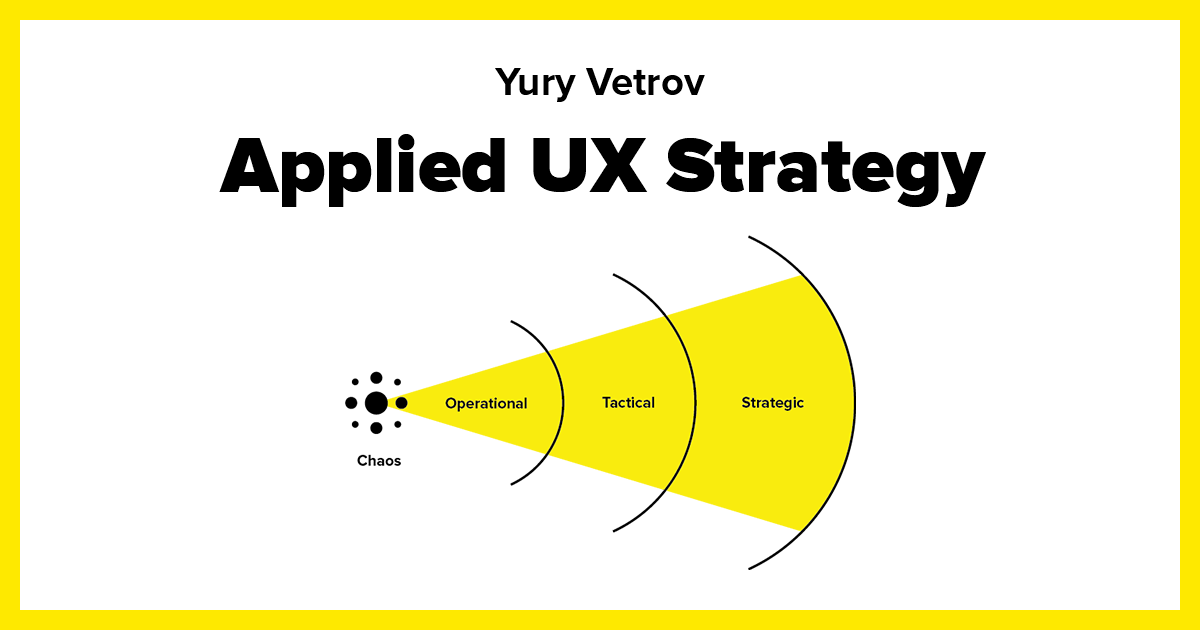 A Short History
DesignOps Handbook emphasized the trend. Its authors Dave Malouf (Digital Ocean), Collin Whitehead (Dropbox), Meredith Black (Pinterest), and Kate Battles (Fitbit) describe org models, team coordination, and Research Ops. However, all these topics were already covered in recent years under different names.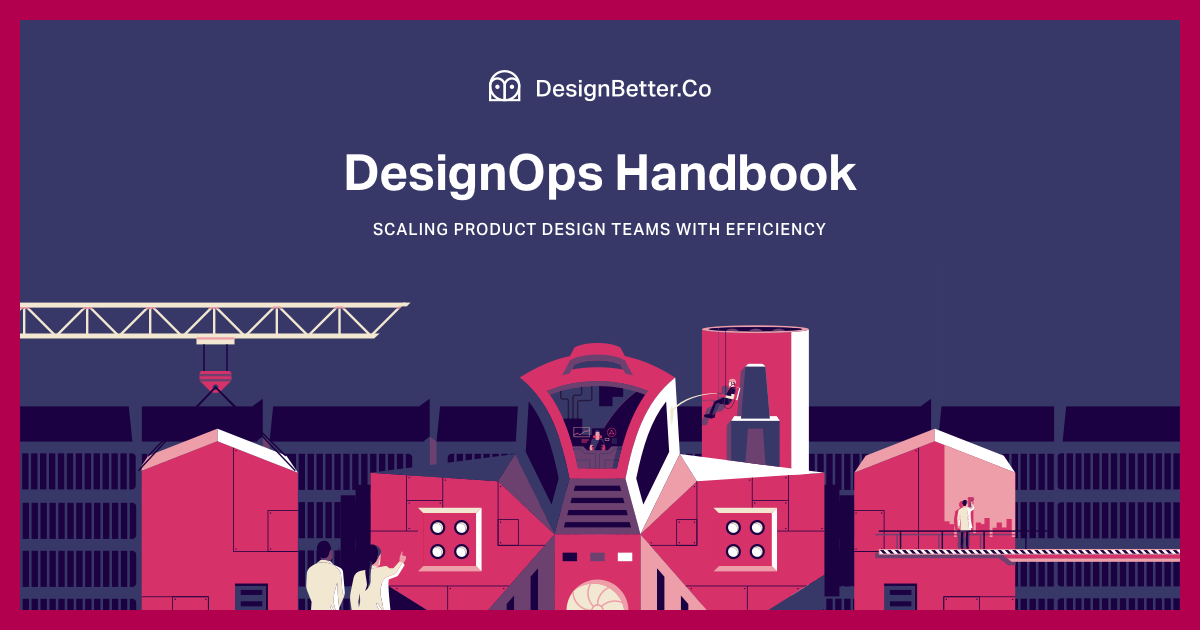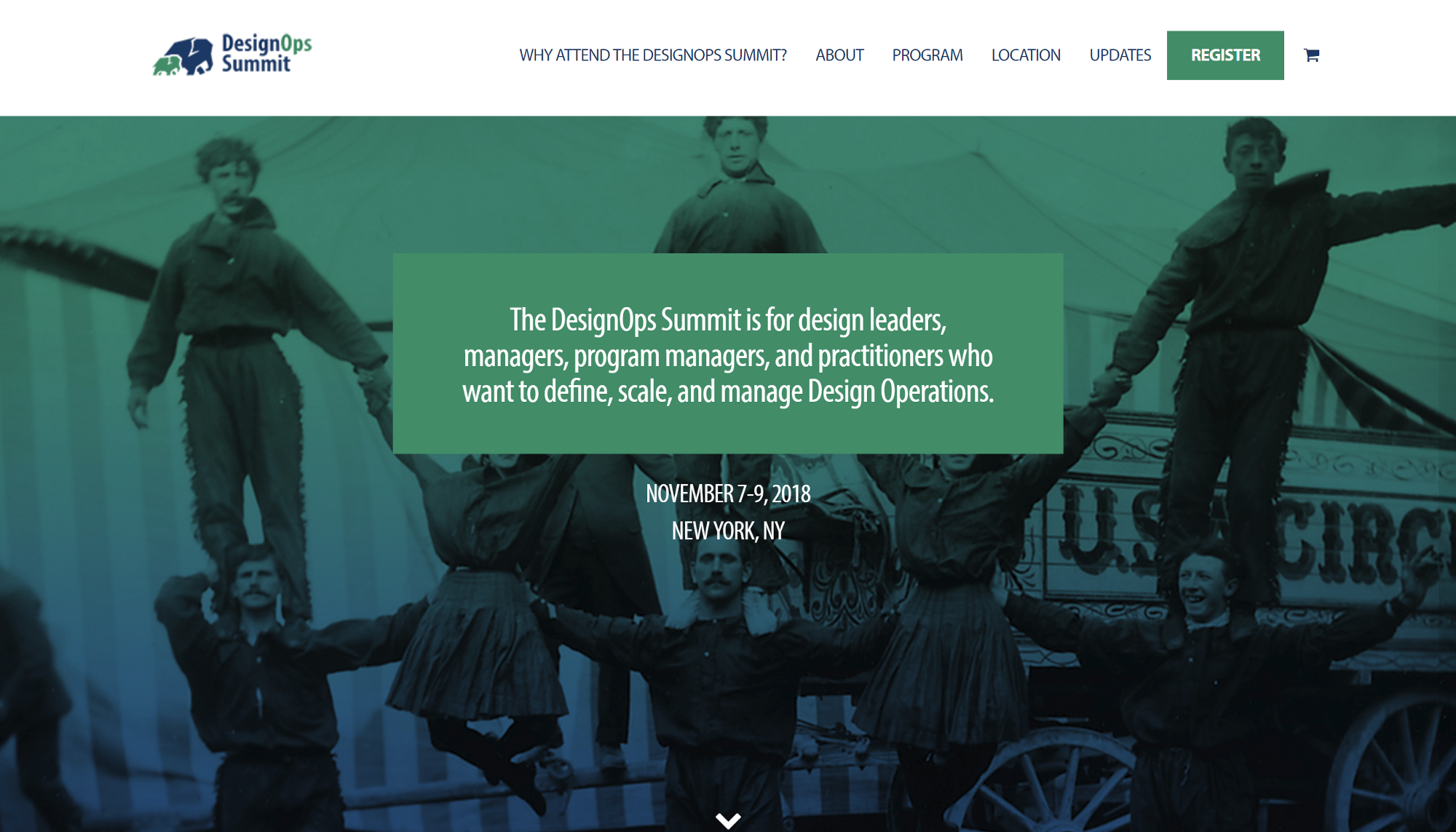 Airbnb was one of the first to use the term too. Atlassian also used it, but only for a design system team. There is a collection website already, but it's not being updated often. There were articles on UXmatters and other design magazines.
Athena Health design team has one of the best blogs on this topic. Here are some of their latest articles: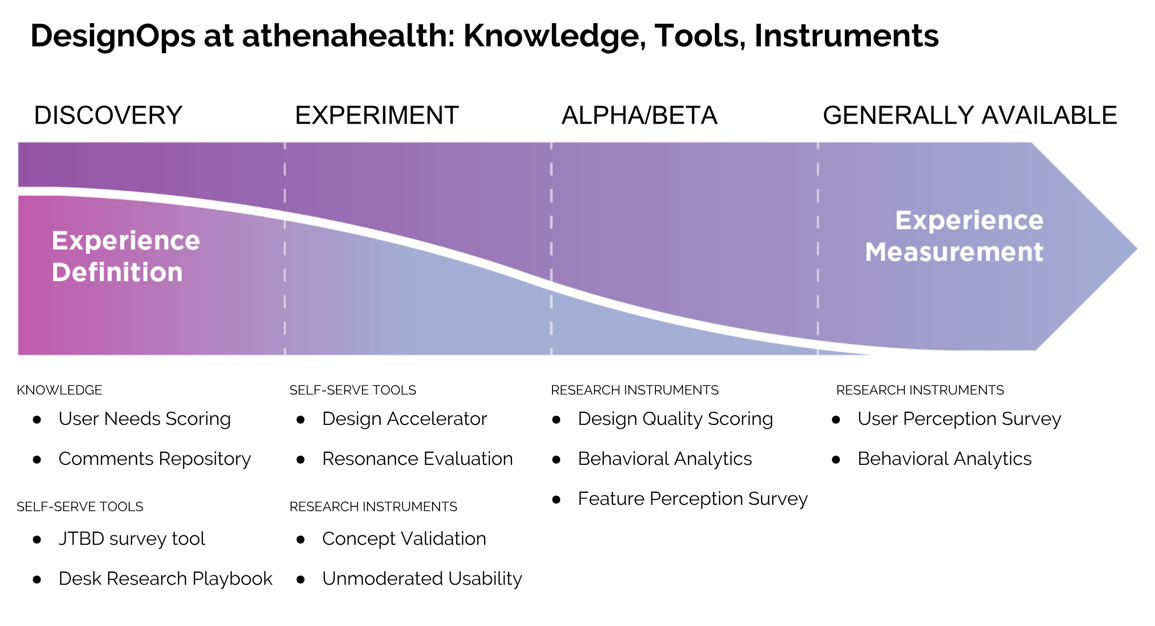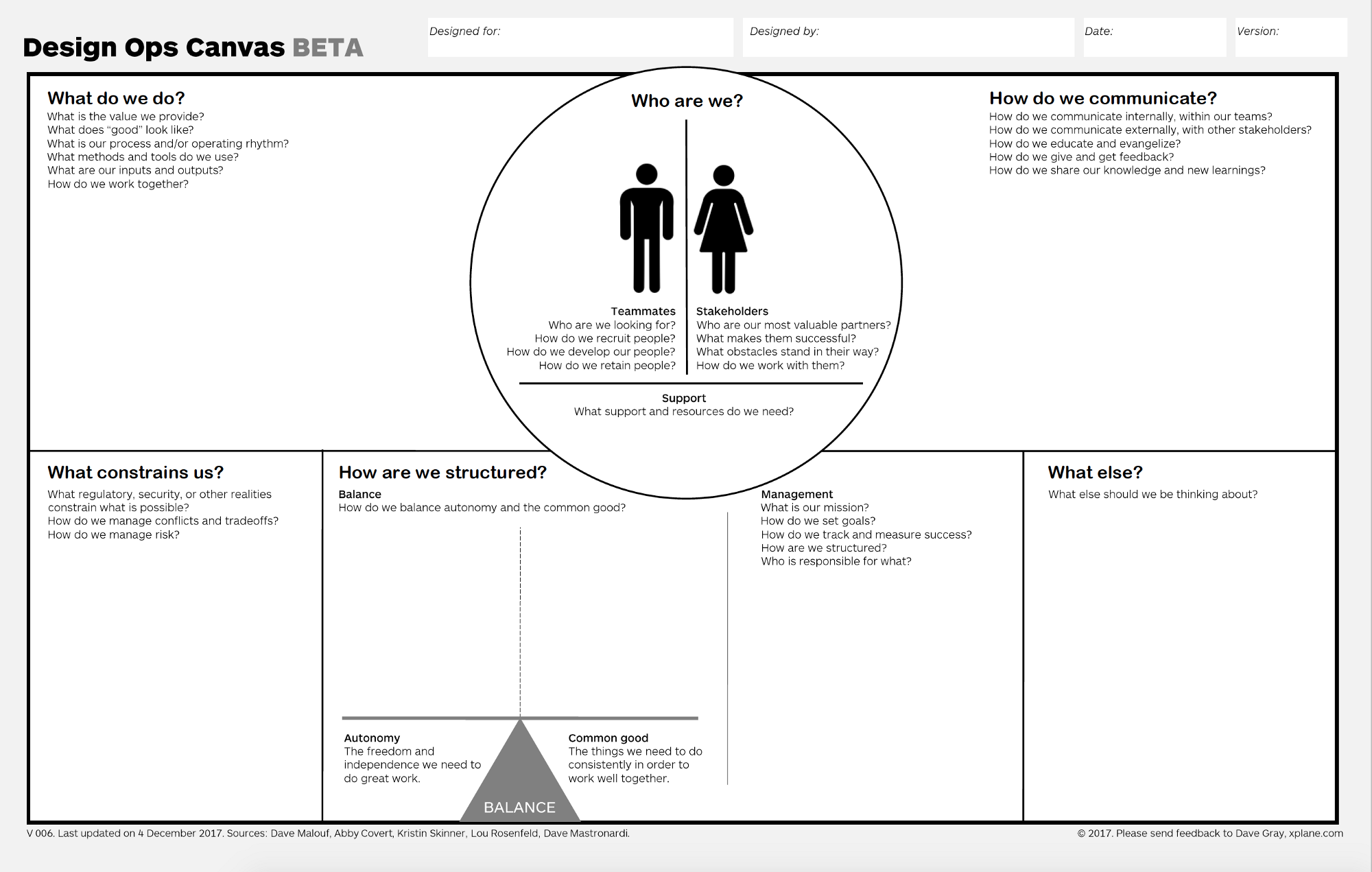 Research Ops
It's another term that is being developed in parallel. Saskia Liebenberg from Deliveroo wrote about forming such an initiative ― it's a workgroup that could help embedded UX researchers. However, most UX research labs already work in the way of internal agency, which serves all the products. Charlotte Clancy described roles in such a team. Recently there was a panel discussion in Seattle.
Design Systems Ops
Many companies couldn't decide how to call a design system team in these newspeak times, so what about another term called "Design Systems Ops"? Kaelig Deloumeau-Prigent from BBC was one of the first to use it in 2016; it appeared later too. Some people limit the idea of DesignOps to just design systems.
Conferences
There are already five major conferences on digital product design management, count out meetups and online events:
San Francisco, March 19–20
Amsterdam, June 10–12 and Providence (RI), September 16–18
London, October 10–12
New York, November 7–9
San Francisco, June 13–15
Sure, it's at least confusing with all those new terms which mostly talk about the same things. But we see this Wild West every time new language forms (it will be over only when another newspeak comes). However, you chose this profession yourself, so it's a little price to pay :)