The majority of full-time professional writers are usually on the lookout for any utilities that will help in improving workflow as well as boosting efficiency. Writing is a passion for many, but if you want to take it up as an occupation, you need something more than just passion.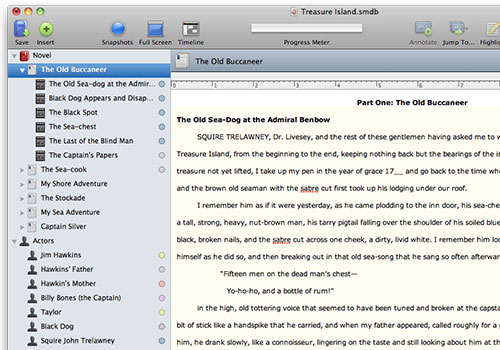 A freelance writer requires improving his or her skill every day and keeping himself updated with information, new resources for writing and tools that would improve their writing or help them sell their creativity. This article has compiled over thirty of the best online tools that serve an important role when it comes to boosting the writer's outcome.
Advanced Writing Tools
Today, many people have turned to the writing business and the market is now very saturated.We have selected the best advanced writing tools meant to help you achieve your writing goals.
1. Ulysses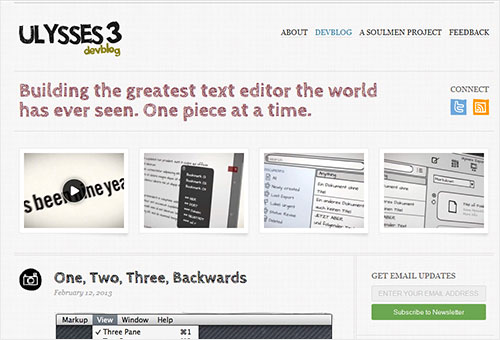 Ulysses is one of the greatest online tools meant for professional writers to make the assignment writing process easy. This app is designed with the concept of semantic and non-linear text editing.It offers all the necessary tools that a professional writer needs to get the job done efficiently and effectively. Among the most common tools provided by the Ulysses app are filters, tabs, multiple document and project notes, separation of content and presentation, and group and document collections, among many others. This online app will completely change your writing workflow and help to enhance your writing skills.
2. Mellel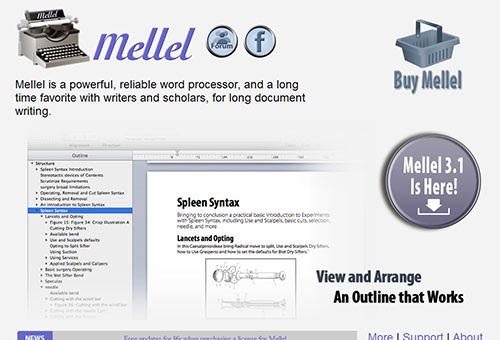 This is an online tool designed to serve as a word processor and is specifically meant to deal with long and complicated manuscripts, books, documents, and dissertations, among others. Mellel has proven to be the best word processor compared to others which usually become more difficult when it comes to handling hundreds of pages; this app is very reliable and provides a lot of great professional tools to enable you to deliver the best work ever.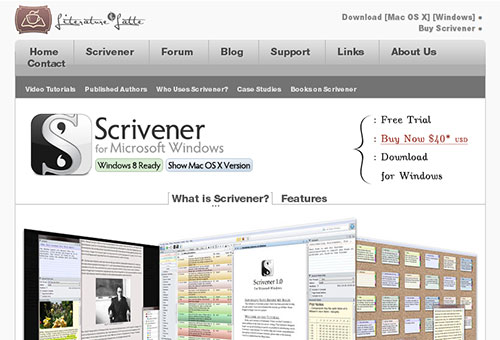 This is one the most powerful powerhouses of professional writing tools and is among the most popular online writing app preferred by Mac users. Its greatest advantage is that it offers writer the freedom to compose their piece of writing the way they want by using different tools and pieces that can easily be combined into a cohesive whole. It is most suitable for the writers who specialize in writing essays, screenplays, novels, and scripts, among other major projects.
4. StoryMill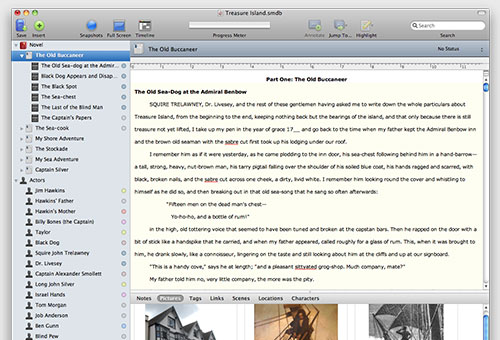 It is an online tool that is created to specifically enable you to create very complicated stories like those in plays and novels.It comes with thousands of special features that are meant to enable you create and keep track of your timelines, locations, characters, as well as all the other elements associated with the storytelling.
5. Script It!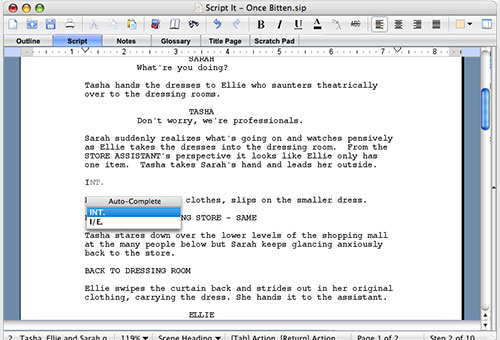 This is one of the most specialized apps meant specifically for the stage and screen writing though it is flexible enough to handle any other writing project. With this tool, you can easily plan out and order each individual scene, then build, organize and manage all your snippets and ideas. It also serves as a very useful name generator for the long character lists.Script It! Goes at $ 69.99.
6. Storyist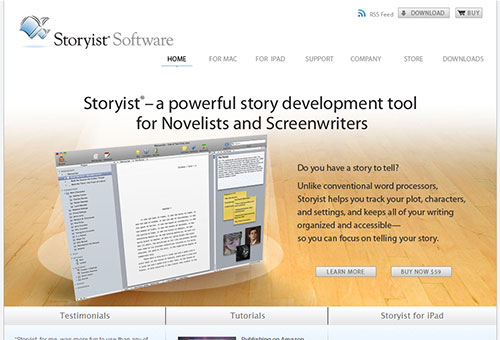 Storyist is among the most dominant word processors and it comes with the best features that any writer could need plus built-in templates designed for screenplays and manuscripts. It plays an important role when it comes to enabling you to sketch out photographs and a story with the help of index cards and then help you refine it with customizable setting sheets, characters, and plot.You can get it at $ 79.00.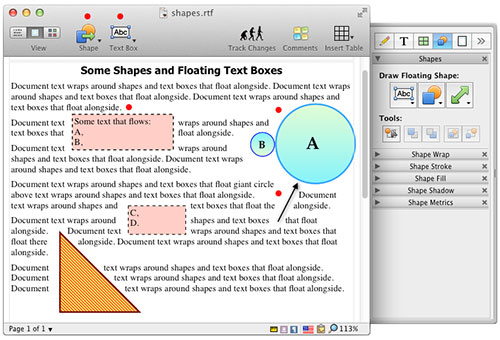 This is one of the most powerful advanced online writing tools that also serves as a word processor and comes with hundreds of great features – so much so that you won't know what you ever did without it. Some of its features include but are not limited to full screen mode, table of contents, cross references, bookmarks, footnotes&endnotes, drawing tools, tracking changes, comments, tables, multilingual support, styles and much more. To use this online app, you will have to part with $ 79.99.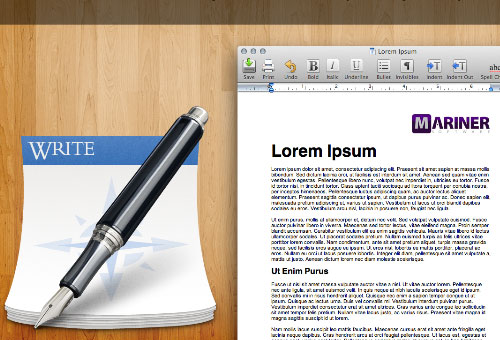 Mariner Write is an online tool that serves as a decent alternative to Microsoft Word.This great word processor is very useful when it comes to powerfully carrying out everything you need done without overwhelming you with thousands of unnecessary features.It is usually compatible with your Word files and saves them as RTF-Word file.It goes for $ 39.95.
9. Final Draft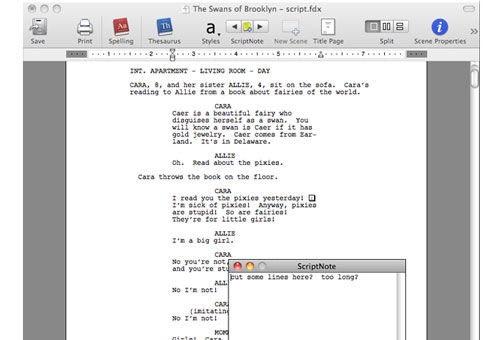 This app is specifically built to enable you to write stage plays and television episodes, as well as movie scripts.It is very powerful when it comes to performing professional script formatting.It is priced at $ 199.
10. Celtx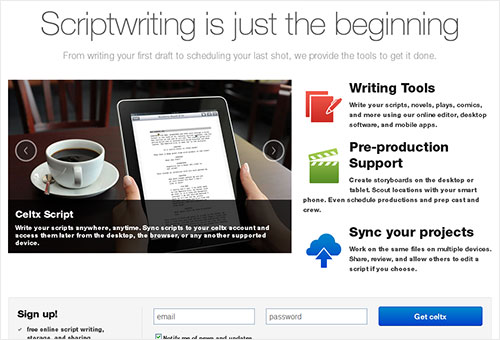 Although Celtx is one of the free advanced writing tools, it is very powerful and plays an important role when it comes to enabling professional writers to execute their work more effectively and efficiently. It serves to help writers organize and write as well as outline their documentary, video, film, radio projects, music video, video games, advertising, comics, novels, and theatre. Celtx comes with thousands of features and makes use of non-linear workflow which performs the work the way you want. The app is totally free plus there is an upgraded $ 14.99 version.
Basic Text Editors
Here is a great selection of the best and most useful text editors designed to make the writers' work easier.
1. Pagehand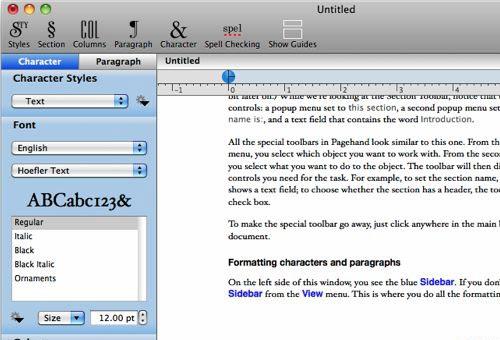 Pagehand is a featureless and simple text editing app that provides you with the fastest writing experience ever.It uses the PDF as its file format and it allows anyone to perfectly read the documents.If you want to use this app, you will have to part with $ 49.95.
2. MoAppsWrite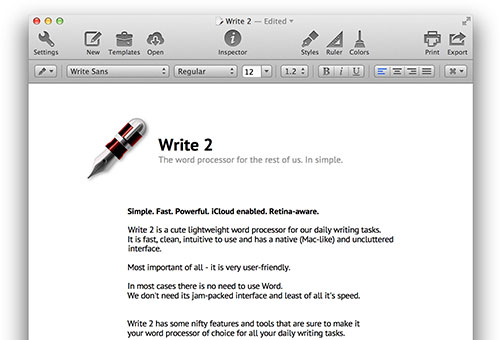 MoAppsWrite is a very powerful online text editing tool that is designed to create simple, useful and great documents.The app provides very effective fully rich text editing with page layout, templates, styles, header, and footer functionality as well as different file formats.MoAppWrite is priced at $ 5.99.
3. iText Pro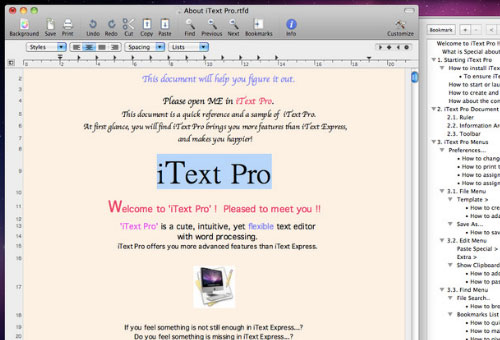 iText Pro comes with highly impressive features that allow you to enjoy easy access to customizable keyboard shortcuts, fast file searches that come with the file browser, and multiple clipboards, among others.It will cost you just $ 11.99 to acquire this powerful text editing tool.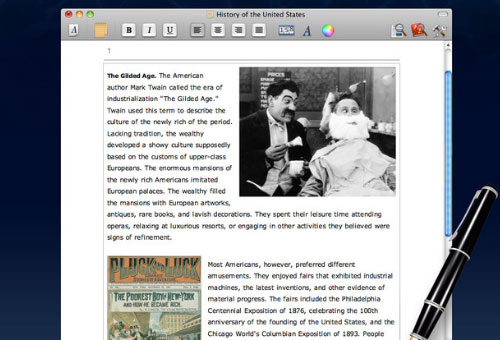 Although this app comes with some features missing(such as basic page layout, character, and word), it has proven to be very useful to many online writers.World Book Notepad is among the cheapest text editing apps and it serves up important writing functions.It goes for only $ 0.99!
5. Compositions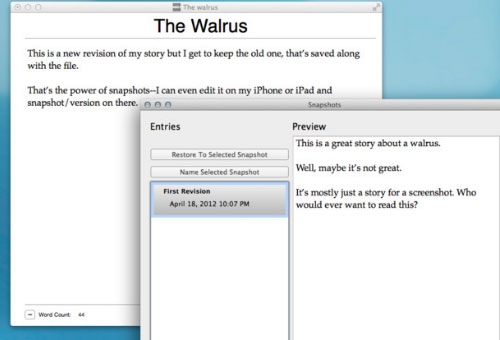 This free and yet very useful online text editing tool plays an important role when it comes to saving writers' time.It is actually used on iPhones to provide the neat, simple, and very attractive text editing features.Compositions automatically syncs the writer's notes with Dropbox as well.
6. Bean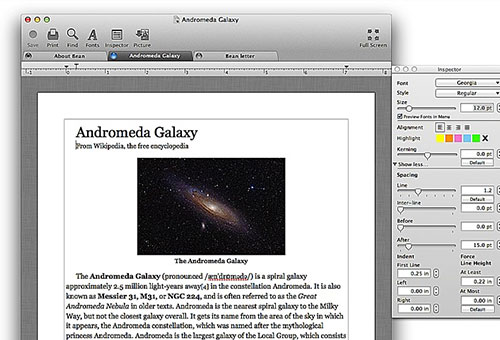 Bean is a free and solid text editing tool that provides a mixture of both the simplicity and the charm of the fullscreen apps with extremely important features that writers require.
Made for Markdown
Markdown is a syntax that is meant to help online writers write HTML in very simple, easy-to-read versions.This syntax is growing more popular each day.The following text editors will be of great help to writers who prefer writing in the Markdown.
1. MarkMyWords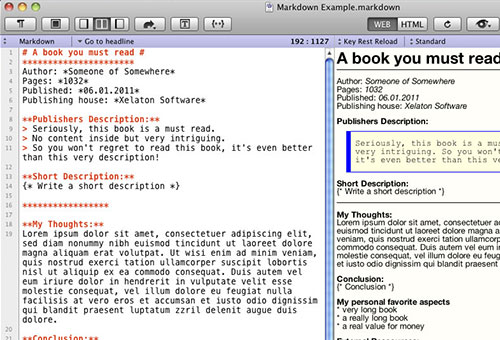 This is a very simple online tool that improves the workflow of the writer.It tops the list of most powerful Markdown tools. It comes with many highly impressive features such as syntax highlighting, a full screen mode, templates, and alive preview among others. It will only cost you $ 24.99 in order to use this great Markdown app.
2. Byword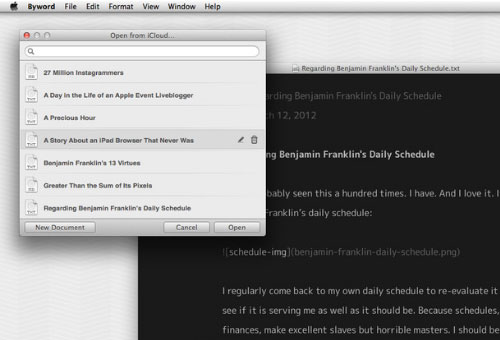 Being one of the most popularly used Markdown apps, Byword is very beneficial to online writers. It serves as a text editor that comes with several good features such as a gorgeous full screen mode. Additionally, it supports auto-save features, as well as versions of Lion. It only costs $ 9.99.
3. Marked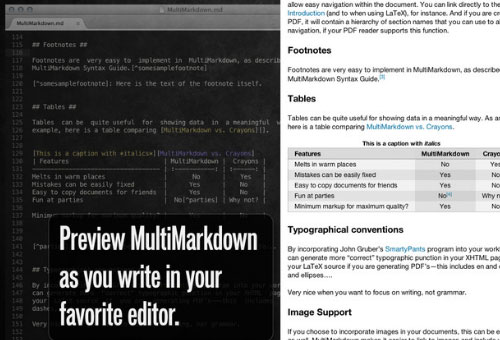 This is a unique as well as reasonably priced Markdown app that serves as a great alternative to Markdown text editors. It allows you to get a live preview of your Markdown files while working in your most preferred editor. Marked is most suitable for writers using Markdown together with an editor that lacks built-in support. You will have to part with only $ 2.99 to acquire this powerful app.
Minimal Writing Apps
Minimal writing tools are today's current hot trend.These tools are preferred by many professional writers due to their simplicity.Please go through our collection of Minimal writing apps and grab yourself one or two to make your writing life much easier.
1. IA Writer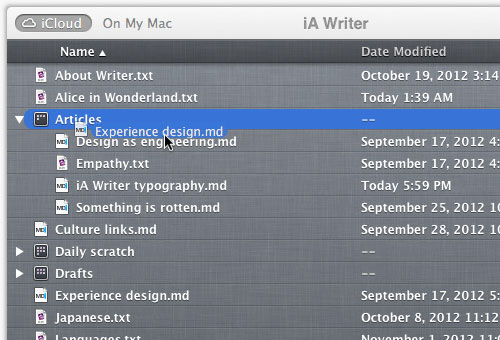 IA Writer is considered to be every writer's best choice when it comes to minimal writing tools.This app comes with a great interface and its features are very good.One great thing about IA Writer is that it is very flexible and anyone can easily use it;simply open it and start writing your documents.It costs just $ 9.99.
2. Writeroom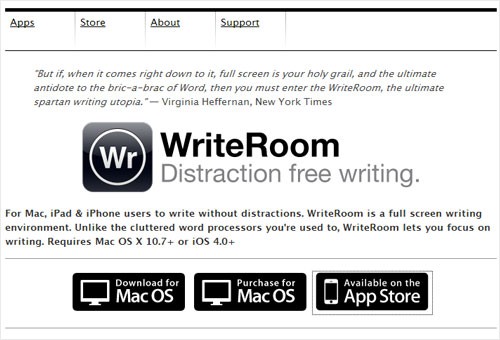 Wrteroom is one of the best minimal writing tools available and it comes with tons of great features that enable you to carry out your writing work easily. It tops the list of online writing tools when it comes to offering a fascinating full screen. It also offers an impressively simple, as well as distraction free interface, while maintaining the most powerful text editing features such as rich text formatting, font choice, and customizable color schemes, among many others. If you want to experience the power of this amazing minimal writing app, you will have to pay $ 24.99.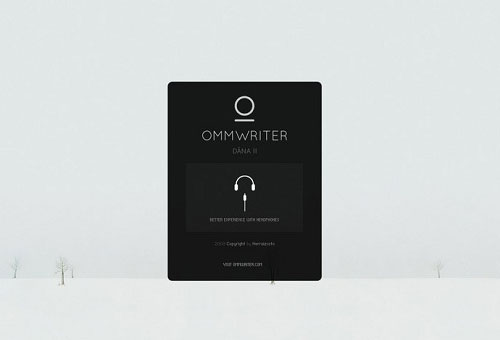 This one is also a good minimal writing app that offers a gorgeous full screen for writers. It helps in improving the content of your written content. You will only pay $ 4.99 to use this tool.
4. Clean Writer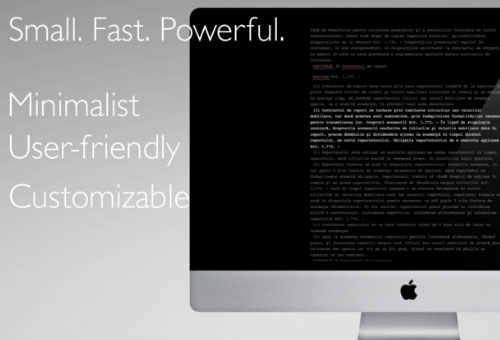 If you want to enjoy a full screen writing experience, then Clean Writer is your perfect option. You can grab this wonderful writing tool for less than $ 3.
Getting Gigs
Finding a gig has proven to be one of the hardest parts of a writing career. You can use the following online tools to boost your chances of getting connected with employers.
1. Guru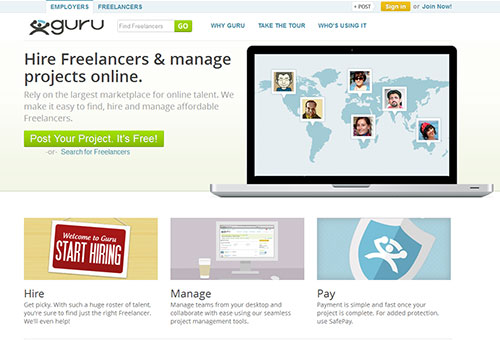 Guru is among the largest online service marketplace. It is basically a job board for freelancers.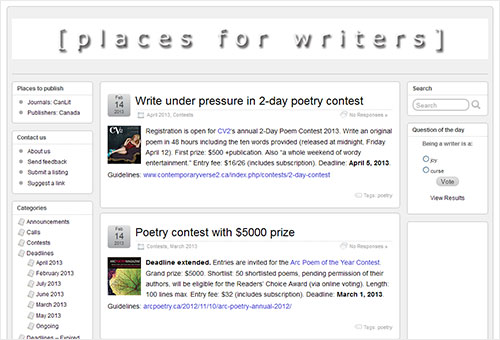 This site allows you to learn new things about grants, publishing, and contests, as well as jobs.
3. Elance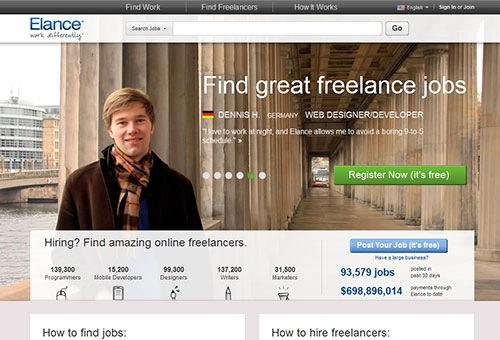 Elance is one of the top job boards for writers. It allows writers to connect with employers and offers writing or translation, among other online freelancing jobs.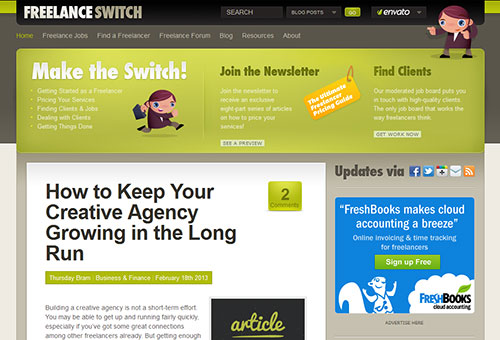 This job board offers writers with copywriting jobs, as well as general writing jobs.
5. Poe War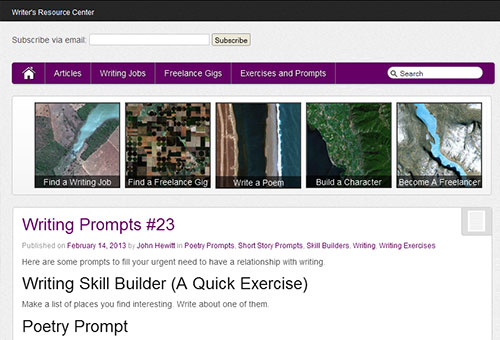 This online tool allows writers to search jobs based on their most preferred categories or sites. Among the most popular jobs on this site include copywriting, general writing, technical writing, editing, as well as journalism.
Just for Writing
If you are looking for online tools that offer language tips as well as allowing you to practice writing then the following three are your best choice: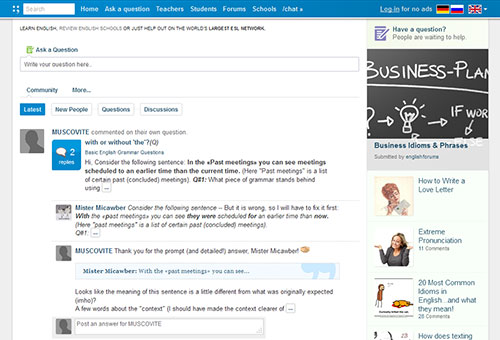 English forum is a great online tool that offers writers answers to all of their grammar questions.
Staying Grounded
The life of writers can be very fulfilling and also very lonely at times. Therefore staying grounded can be helpful since it is a way of reaching out to fellow writers. Here are some of the best tools through which writers can meet, share and learn many great ideas from one another.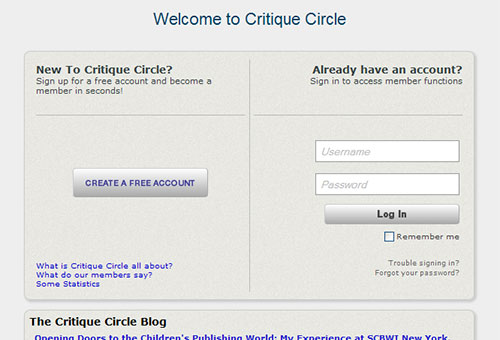 If you are looking for great writing tips then Critique Circle is your place. Writers normally get inspired by the tips offered on this online community which help in improving all aspects of writing. It is totally free and allows you to receive at least 7 critiques for every project submission you make.
Conclusion
This collection is vast and we hope it will help many professional writers and make their writing work a little easier.This article provides very powerful writing apps based on every budget, profession, as well as writing style;therefore, use one or a few of these apps to experience a positive change in your writing skills.