Would you like to get your website the most effective one in the highly competitive web world? It is true that there is no foolproof method to develop a perfect framework to suit to every website. Based on the purpose of the site, the design and development has to be done with proper planning and perfection in terms of layout, themes, colors, SEO, content, and navigation. An effective website should visually impress the visitors and need to rightly cater to their requirements in a user-friendly manner. There are certain elements, which one has to consider while developing a website to make it highly effective. Here we will discuss about top 10 tips which you can try out.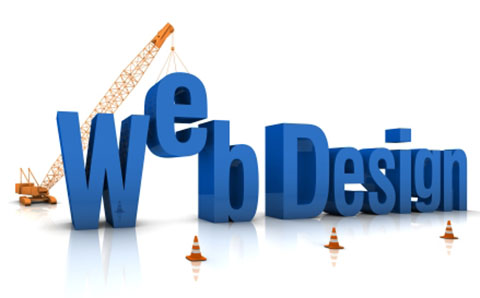 10 Best Designing Tips to Make Your Website More Effective
A Good Layout is Essential:
A layout has to be attractive, but at the same time it needs to be simple and effective also. However, this is not an area where you are supposed to test your high-end designing skills by making it complicated or challenging. Think from the user point of view that the layout must support quick navigation and the links should be easily visible to the users.
Use proper Color Scheme:
The actual purpose of maintaining a website is to serve your users in the best possible manner. So, instead of choosing a color scheme based on your tastes, try to assign a scheme that will be preferred by your target audience.
Have Effective Content:
Irrespective of the design and looks of a website, content is the king. Worthy and interesting content will surely win the confidence of the visitors. The time you spend to develop worthy content can bring your site on top.
Use Suitable Graphics:
Always make sure to use suitable graphics based on the theme and purpose of your website. Don't make it too substandard and also do not overdo it to confuse and trouble your users.
Use Proper Designing Tools:
Noted that many people prefer to take the "design in the browser" approach, but this is not advisable. If you want to perfectly achieve the desired results, make use of the designing tools like PhotoShop, Fireworks and Dreamweaver properly. There are open source tools also available like GIMP etc.
Do not Hesitate to Copy:
It does not mean that you should steal the entire design of another website. But if you find an interesting and innovative texture or navigation style, you can make use of it in your site to meet your purpose.
It is Good to Maintain Whitespace:
Don't feel bad about putting blank space in your design between elements. Some designers tend to get each and every free space filled with more elements, but this ultimately gives overcrowded and messy look to the site, which most of the viewers do not like.
Use Appropriate Fonts:
The font choices are important. Each font reflects a unique ambience, for example you are not supposed to use Comic Sans for a research content website. Get a bit of learning in this regard to choose your right font.
Update Yourself:
More innovative methods and tools are being introduced in the world of web designing day by day. As a professional designer, you must keep yourself updated by subscribing to the updates as well as practicing new techniques to gain expertise.
Test the Efficiency of Your Site:
Fully test your site for efficiency and compatibility before launching. It is also advisable to take the support of an SEO service to keep a track of your website performance and ask for suggestions from your family and friends to get some useful insights.