Every website needs to have its own personality. If you have a minimalist design in mind for your website, going for a grid based
web design
is definitely a interesting choice. Basically, grid websites enable you to present your website's content in a web page grid fashion. Think blocks of your most appealing text, or showcasing all your images in just a page; making use of a grid layout can help you highlight what you want your page viewers can see, or bring equal attention to your website's content.At its barest form, a grid based web design is nothing but a series of vertical and horizontal lines with regular intervals. However, this simplicity of grid layouts has made it one of the most favored minimalist designs for web designers.
Elements on grid layouts in web design are more organized, but here are some things to remember when choosing a grid based web design template for your website:
Are you presenting text or pictures? Larger grids may be needed for text entries while more pictures can be fitted into smaller frames.
Are there things you would like to highlight? Some grid based web design templates allow you to play around with sizes, so that you can prominently feature items on your page.
Do you have a preferred color scheme? Other grid based web design templates have a set color scheme which will work well if you have a motif in mind.
Having an efficient web page grid layout can make your page standout, and you will reap the benefits of having an organized website such as more page viewers and better feedback regarding your online presentation. Here are some examples and providers of excellent grid layouts in web design.
Tools for Your Web Design Grid Layout
3×4 Grid Builder – More Info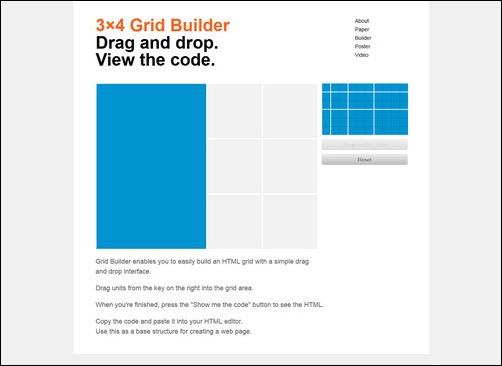 On thiswebsite, you simply have to drag some boxes and itwill generate the HTML code for you. They even have a resource featuring all the possible box combinations to help you come up with your code for your grid based web design.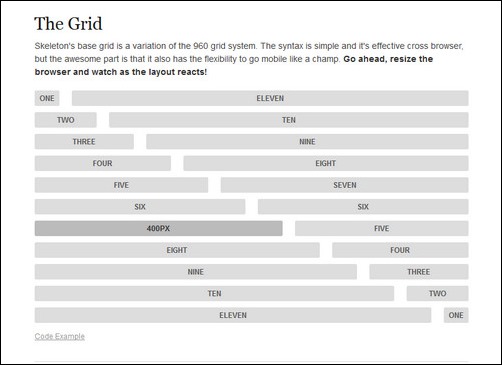 Create beautiful websites for any device. Skeleton brings grid based website design to mobile devices and comes with basic elements for fast development.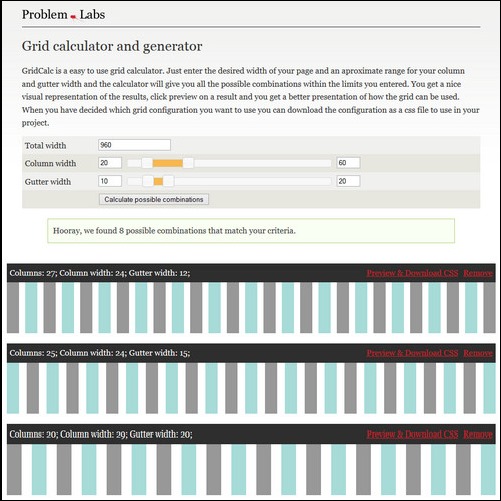 Control your total width, gutter width, and column width with a draggable grid calculator and generator. Just enter your desired measures and click to calculate with this grid based web design!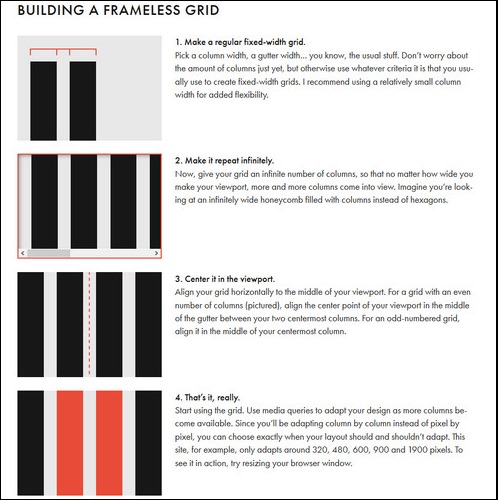 See easy instructions to follow for coming up with a grid based website design for your online page. A number of links for Frameless is also available on their website.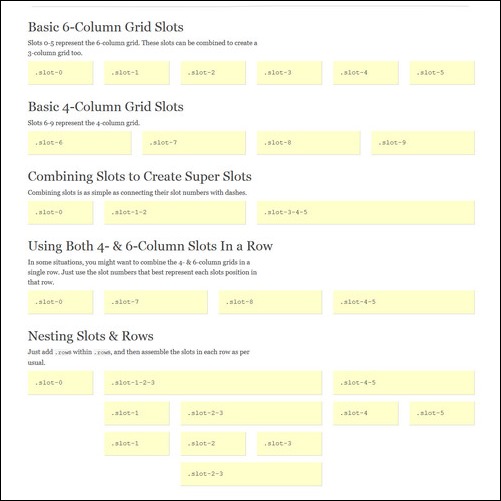 Another way you can have a responsive grid layout web design is with Simple Grid. It allows infinite nesting, and simple to use straightforward codes.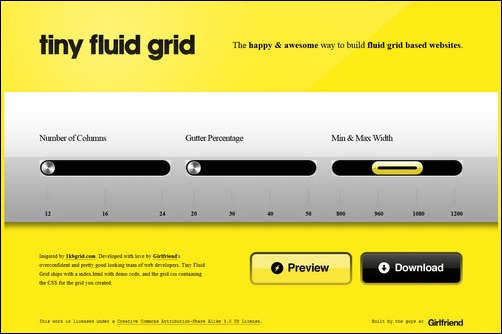 Like GridCalc and 1KB CSS Grid, you can easily choose your grid sizes for your website. Preview how it looks and download this for free!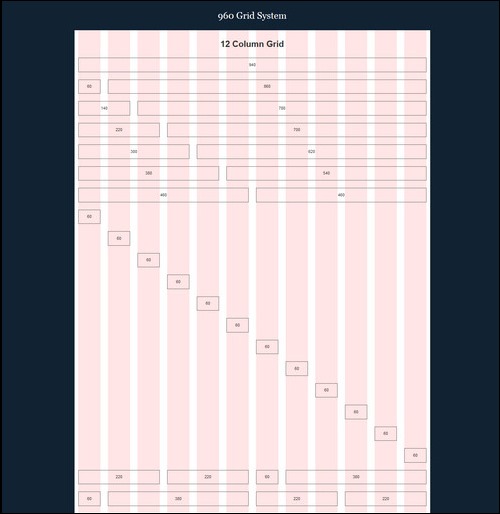 With the most commonly used website dimensions, 960 Grid allows you to streamline your workflow for your web development. This is ideal for rapid prototyping.
Fluid 960 Grid System – More Info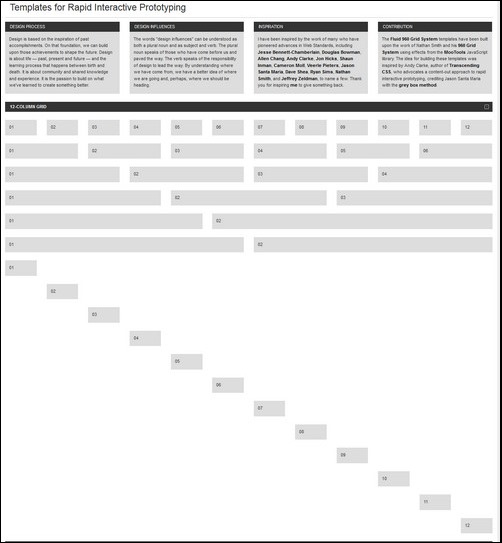 Based on the 960 Grid System, you can build new designs while still having the web page grid layout you want. This allows you to use shades of grey and present texts efficiently.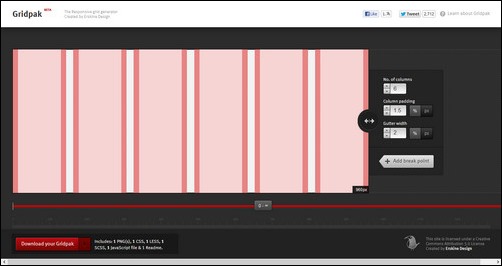 Allowing you to create responsive grid based web designs, Gridpak is an easy to use tool with features like that of Tiny Fluid Grid and 1KB CSS Grid with its easy input system.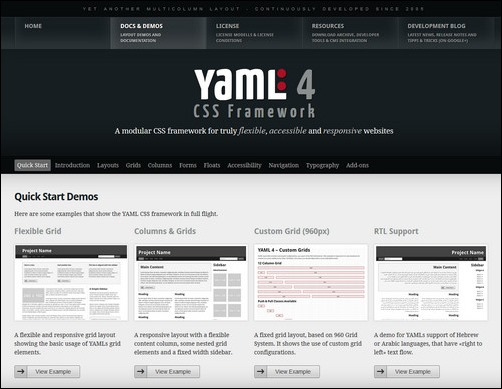 YAML gives you a modular CSS framework which allows you to have accessible, flexible, and responsive grid websites. You can download their latest release free from their page.
Golden Grid System – More Info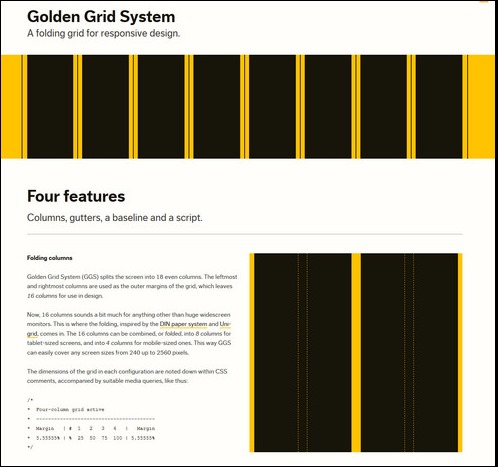 Simplicity and helpful tutorials for coming up with your own grid based web design with the Golden Grid System is possible. They have an easy to understand page where you can get the access to all your needed website creation help.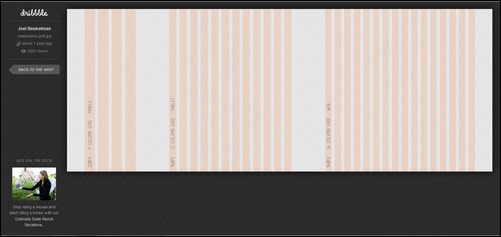 Check out this responsive grid from Joel Beukelman. His simple PSD grid template is easy to follow and has an appealing visual effect for a clean web page grid.
The 1KB CSS Grid – More Info

If you want a more lightweight application you can use to easily come up with grids, 1KB CSS Grid has a very basic approach of letting you choose your columns and widths.
The 1140 CSS Grid – More Info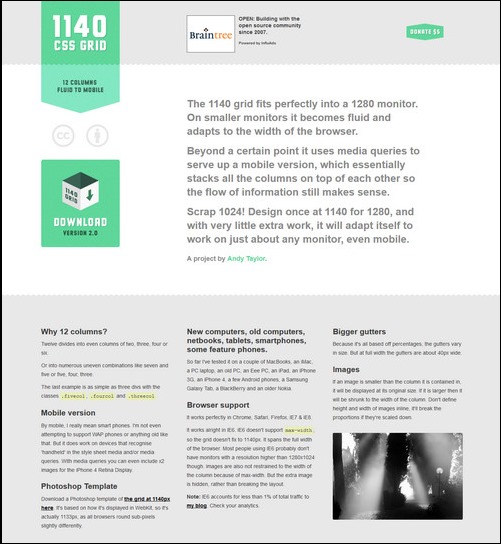 Designed to have fluid adaptability, you can download the latest version of 1440 CSS grid which can fit 12 columns even on smart phones and other mobile devices. Easy to use and allows you to have a responsive minimalist website.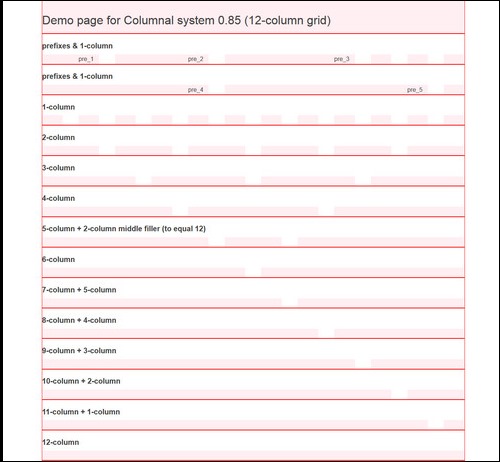 From their name alone, Columnal.com is where you'd want to go for a responsive elastic grid system which is inspired by 960.gs's subcolumns feature.
YUI: CSS Grid Builder – More Info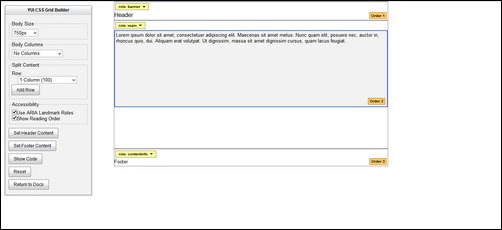 Straightforward tools for grid layouts in web design, YUI CSS Grid Builder has basic options which you can tweak and get your code from. This works well for those who want no fancy works upon developing a basic grid based web design.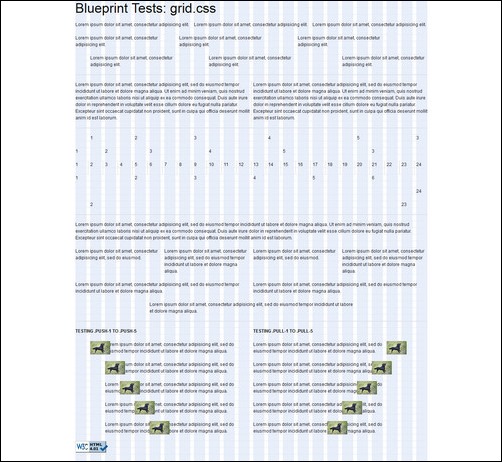 With Blueprint, you can eliminate discrepancies which happen across different browsers, have plugins for tabs, sprites, and buttons, and various editors, tools and templates to assist with your workflow.
CSSwizardry-Grids – More Info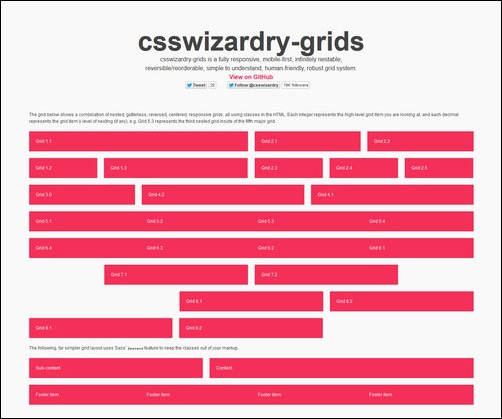 Get in touch with Harry Roberts on his website to know more about this elegant grid which he makes use of to flaunt text posts for your website. Ideal for blogging sites or content websites.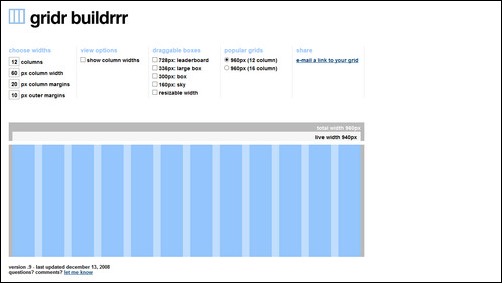 With preset "popular grids" and draggable boxes, you can choose your widths manually and then e-mail your grid's link to your own inbox from gridr.atomeye.com.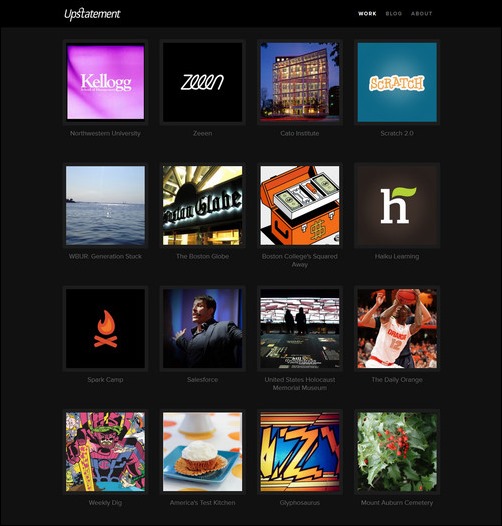 Responsible for smart editorial sites like the BostonGlobe.com, you can also have professional services from Upstatement.com and have a responsive grid based website of your own.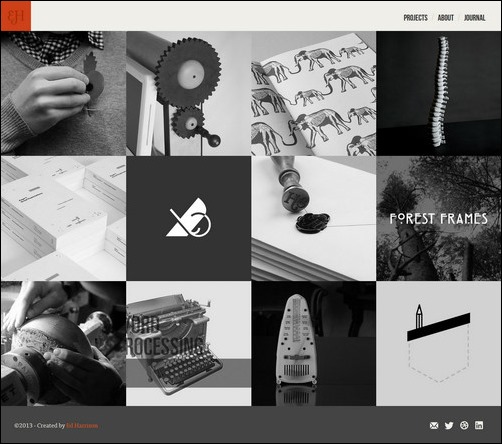 Featuring a grid based website design which highlights images in particular, Ed Harrison can be reached through his website for your grid design needs and other web development services.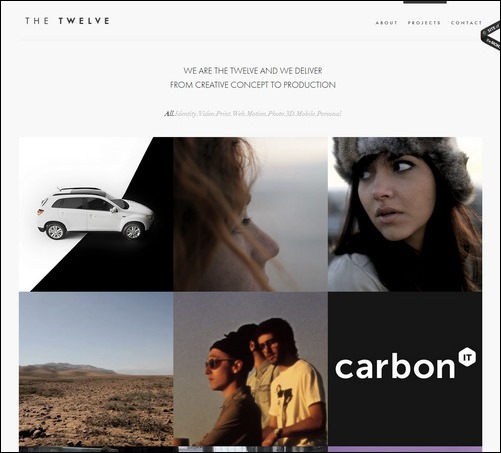 One of the top featured websites with minimalist but great features, you can get in touch with The Twelve to give your website a life of its own online.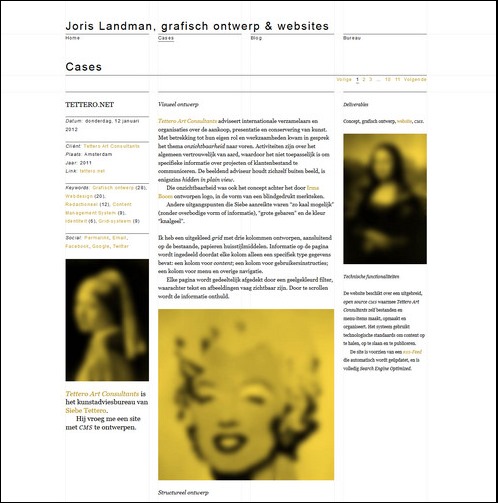 Great for text presentations, you can also inquire for the web design services of Joris Landman which features sleek and very basic black and white texts and columns like this grid based web design.
Some of the Best WordPress Themes with Web Page Grid Layout
Ultra Grid Theme – More Info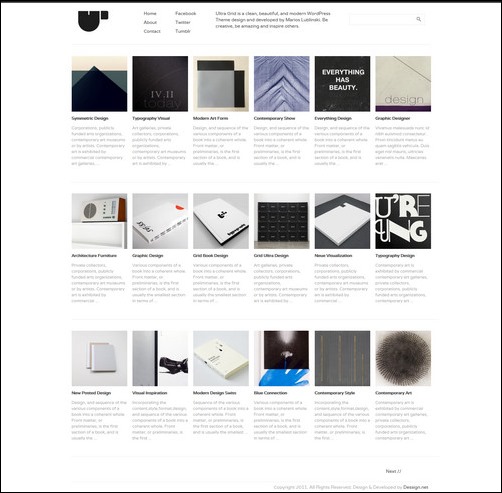 The name that speaks for itself, you can use this theme for WordPress if you wish to have a grid based website design featuring either text or images.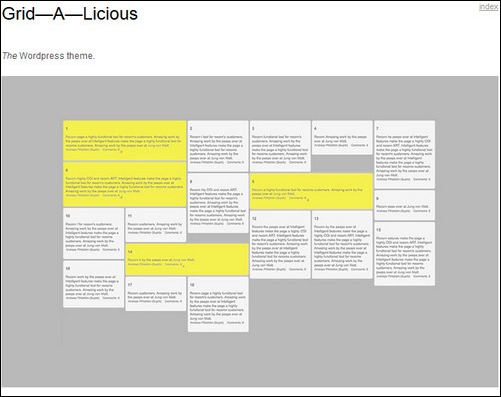 Reminiscent of post its, you can use Grid-A-Licious for organizing texts on your website and have flexibility on how you want your columns to look like. Enjoy the numbering of each box to help your viewers get the proper flow!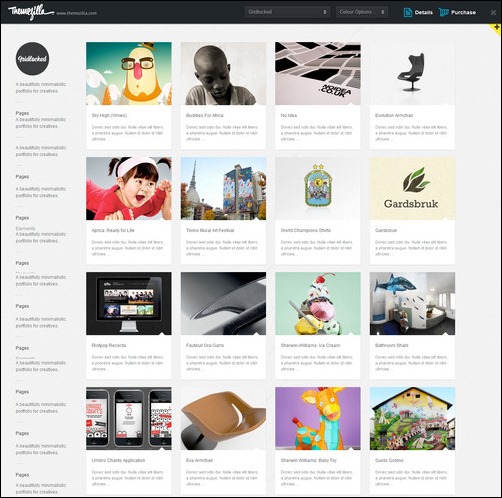 Great for images with captions, you can use this WordPress grid based web design theme to equally present your photos with a little bit of information to entice your readers to know more.
Outstanding Grid Based Web Design Pages You Can Check Out for Inspiration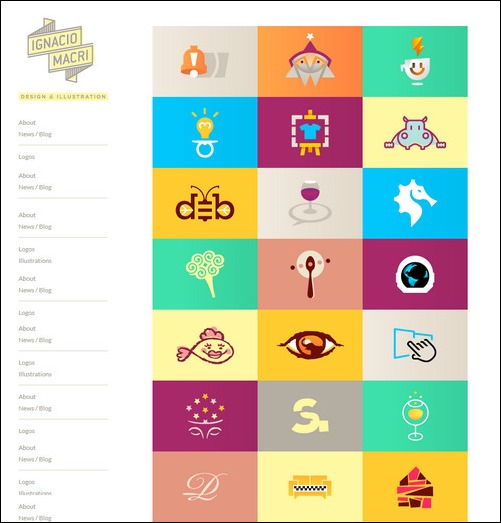 The bright colors and simple presentation of elements can bring out the fun side in you when you visit Ignacio Makri's website of artworks which also features a grid based web design.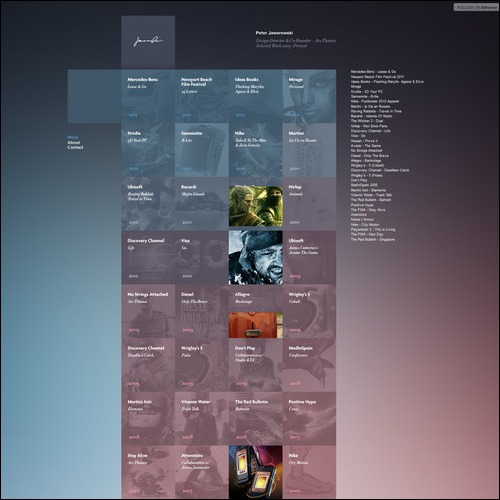 With an interesting choice of hues, Hejs features images and links with a somber yet beautifully geometric flow; very artistic and captivating.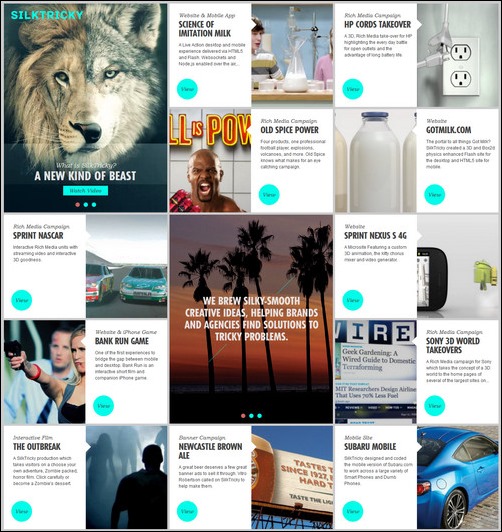 More like an online scrapbook, you can see how adding a caption to an image and drawing attention to what you would like to get noticed more is possible when looking at SilkTricky.com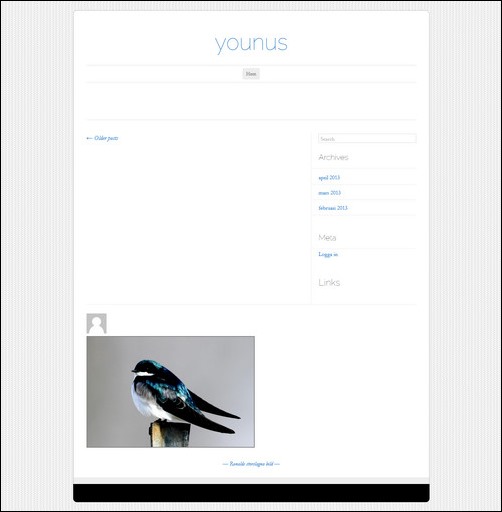 Clean and one of the ultra-minimalist themes, Younus features cool tones and very simple yet elegant website features to help with the ease of viewing content.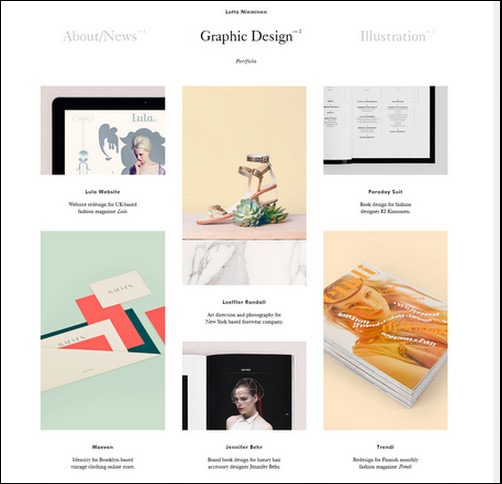 Chic and more targeted for the ladies, Lotta Nieminen's grid based web design features a bit chunkier grids with appealing borders which can inspire the borders of your own.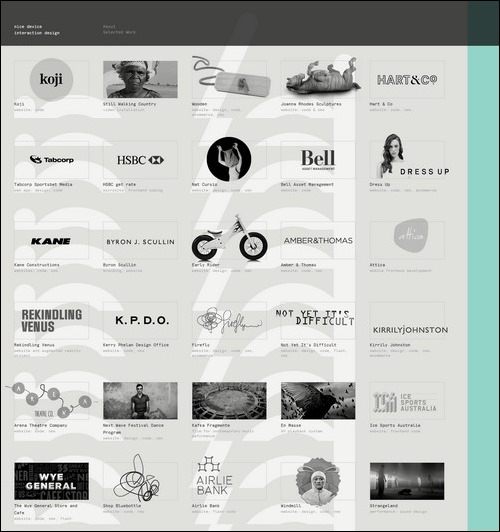 With a greyscale grid based web design theme, you can visualize how making use of just a few shades can help you add impact when you visit NiceDevice.com.
The Book Cover Archive – More Info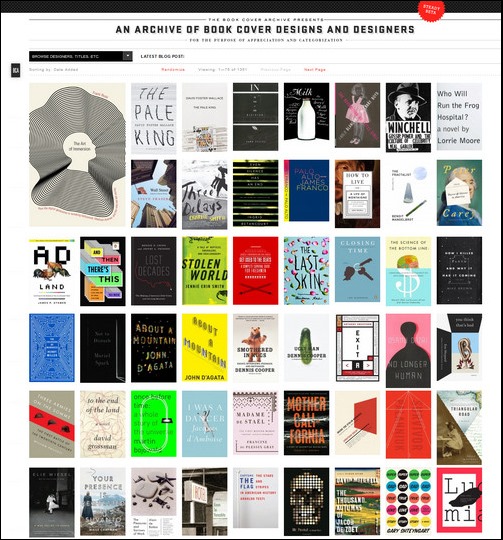 See how to neatly present book covers and what other applicable tabs and elements you can use to aesthetically present images on your site using this grid based web design.
Posters in Amsterdam – More Info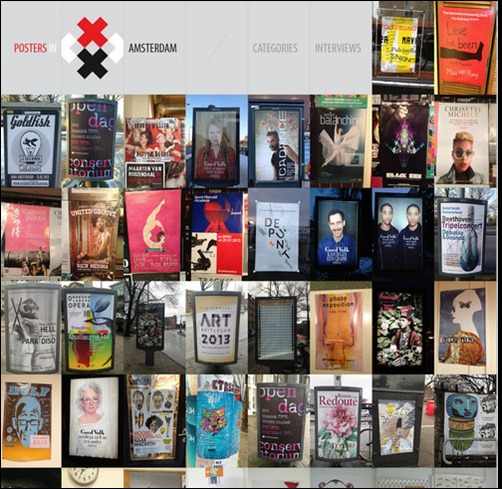 To be inspired on how to best organize images on your webpage, draw some inspiration from the web design grid layout from Posters in Amsterdam.
With a grid based website design, elements on your website are more organized, and your page viewers will likely have a better viewing experience. It may seem very simple, but in the end, if simplicity can achieve more from you, tweaking this basic grid based web design to your preference can serve you a lot of good!