User interface designs continue to evolve tremendously. To stay ahead, it is crucial for a UI designer to keep themselves updated with the latest trends, resources, and technologies that are being used to design fantastic user interfaces.
Since the 'interface' is the first thing a user notices of a website, it demands a lot of creativity. Essential UI designing tools and resources are a must to help you design a website easier, faster, and ultimately more useful for your visitors. However, with the availability of so many UI tools, it's quite challenging to separate the good from the bad. So today, we've taken the guess work out and we're giving you with a list of some top-notch UI tools that I've personally used over time. All the tools are uniquely helpful with a lot of features that will enable you to design a great, functional interface for your audience.
1. Usability Tools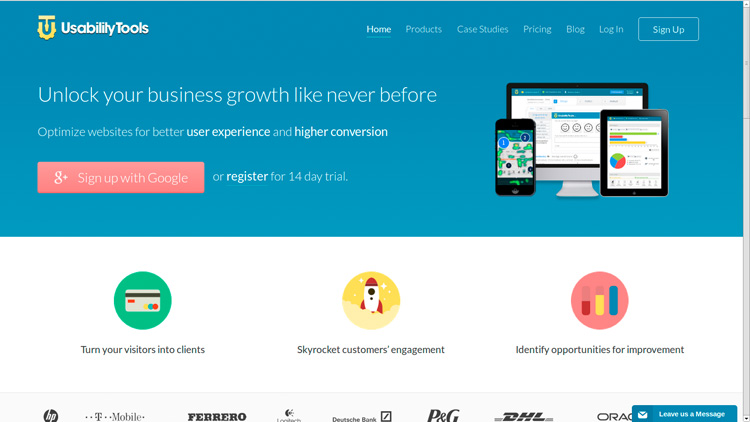 A powerful UI tool optimized to provide a better user experience and improved conversions.
2. Woopra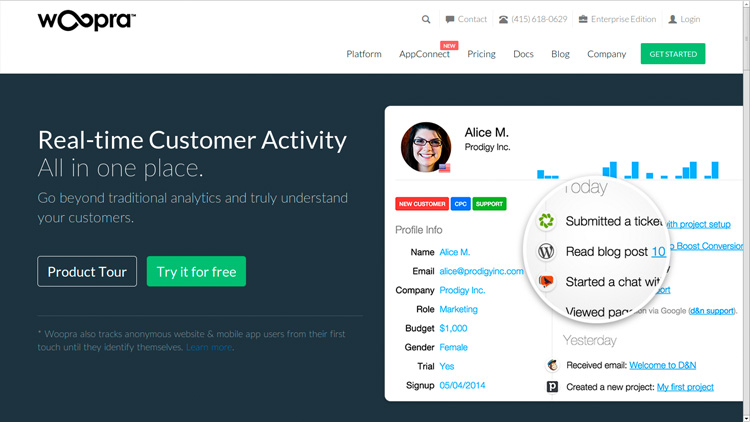 Easily track customer activity on a real-time basis and understand their behavior patterns on your website.
3. MouseStats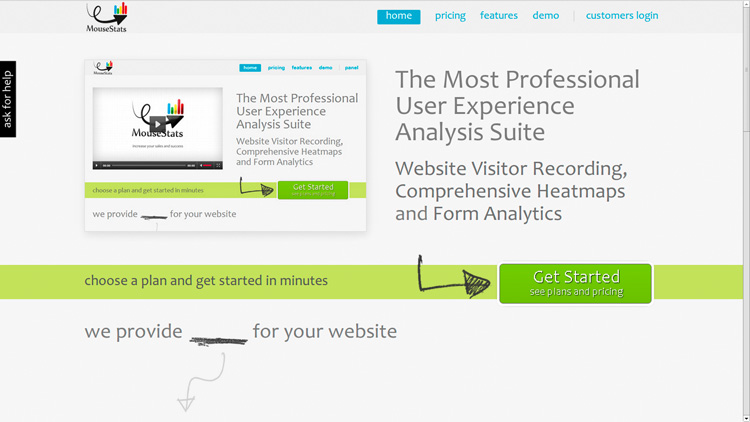 Easily analyze user experience and see all their movements, scrolls, and key-strokes as they explore your website.
4. Usabilla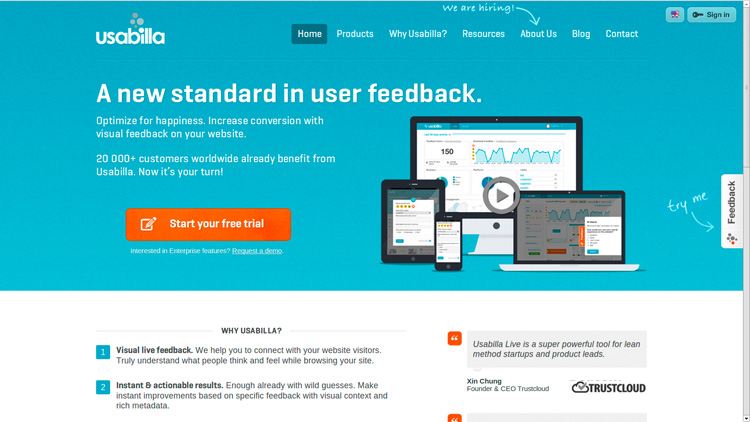 Designed to satisfy your visitors, Usabilla will help you gain visual feedback about your website and also increase conversions.
5. Polldaddy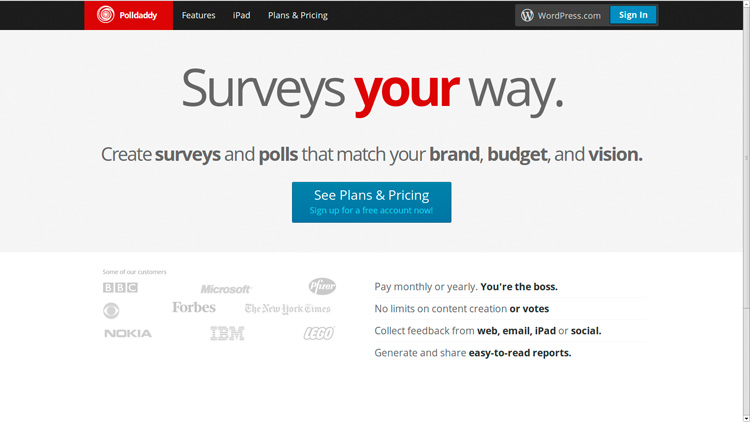 Highly reliable tool for constructing surveys and polls that are compatible with your brand and website.
6. Verify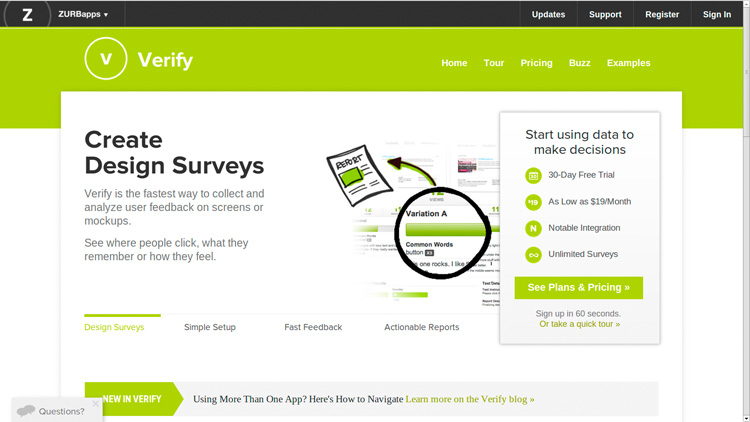 A great UI tool for collecting and analyzing the visual feedback on your website on either screens or mockups.
7. Ink v2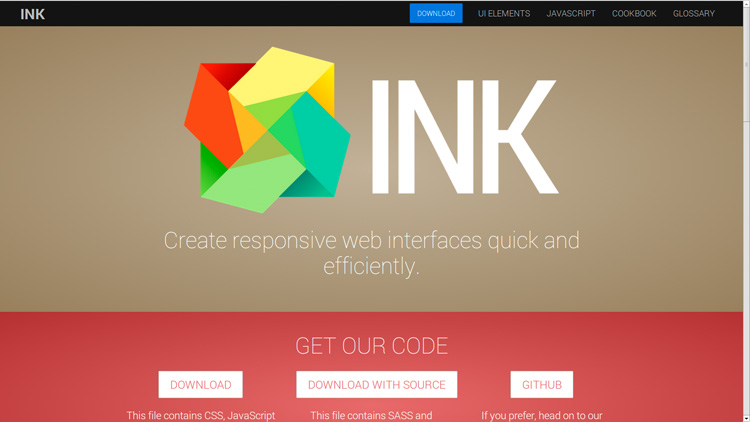 The tool offers an instant way of creating highly attractive and responsive designs effectively.
8. Almost Flat UI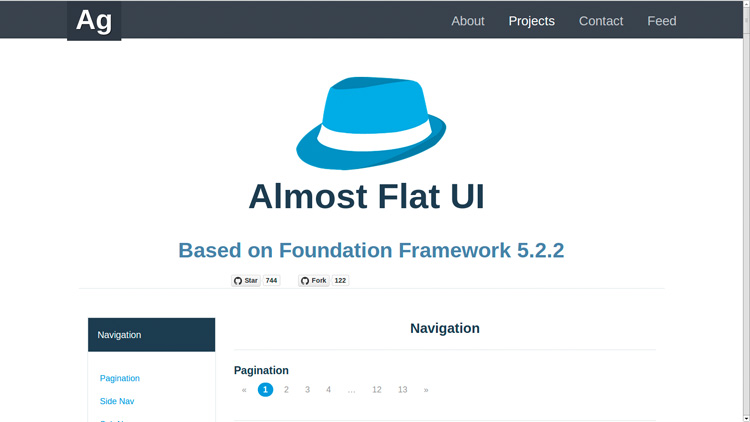 A nice and easy to use UI tool based on Framework 5.2.2 for refined functionality, without any need to implement SASS or designing your own approach.
9. TryMyUI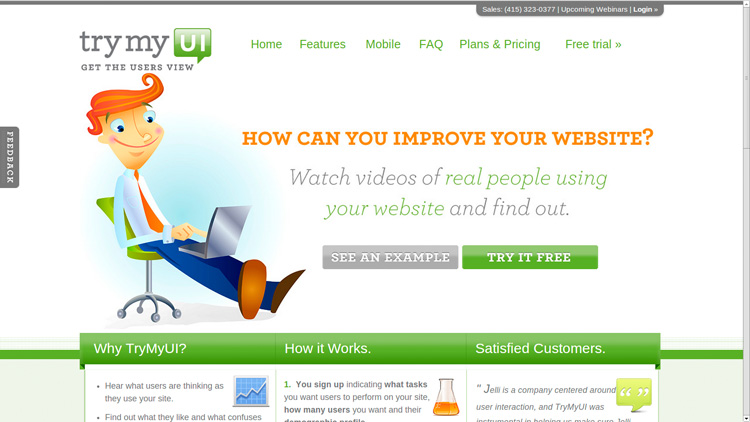 Design a narrated video of each user navigating your website and learn from their behaviors.
10. UX Pin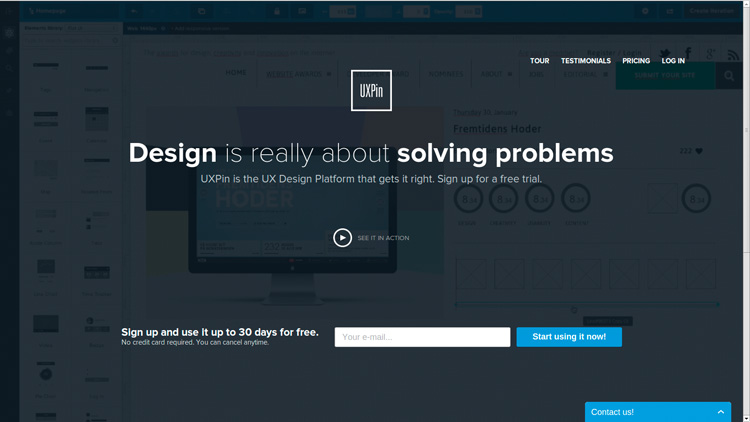 A highly reliable designing service with an easy drag-and-drop editor for interactive websites.
11. Balsamiq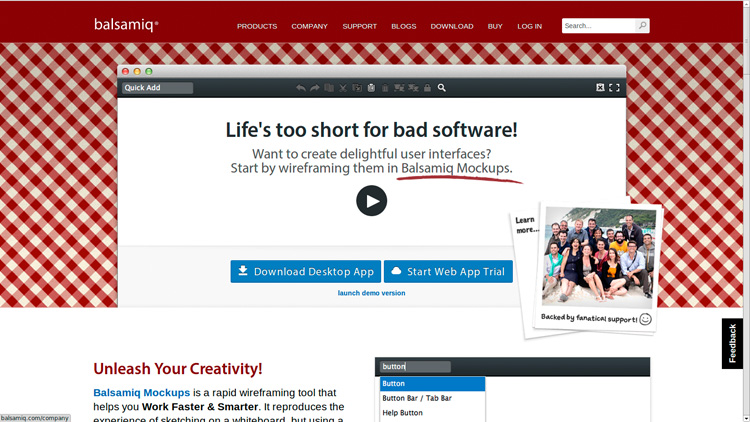 A powerful wireframing tool that helps designers work faster and easier.
12. Mockingbird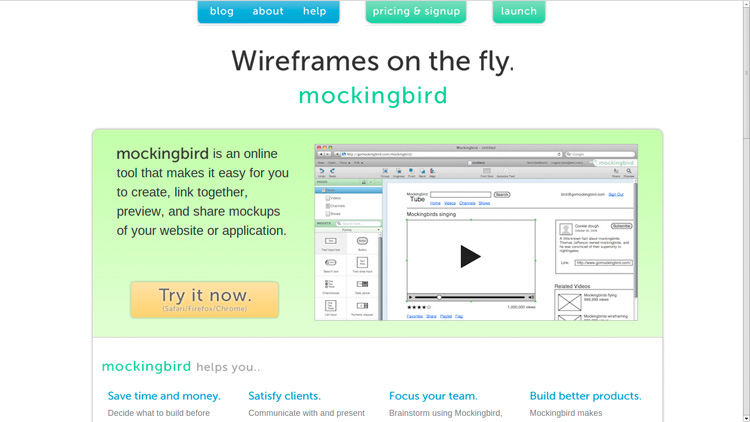 A sturdy online tool that makes it extremely easy for you to design links, preview them and also share mockups of your application.
13. Radi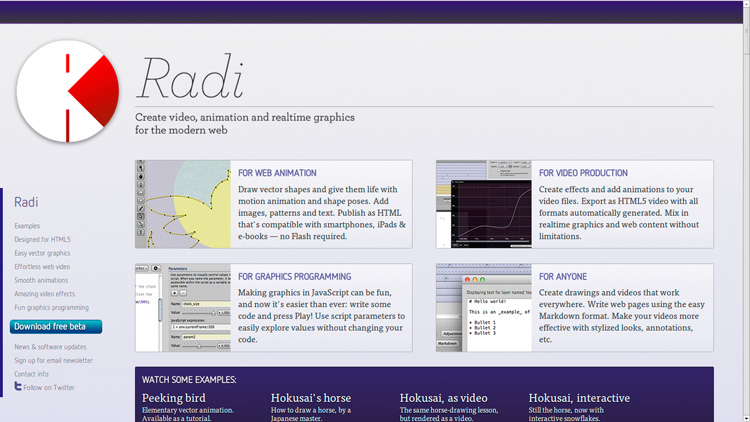 Create awesome applications using standard and easy to read HTML and JavaScript code.
14. Pidoco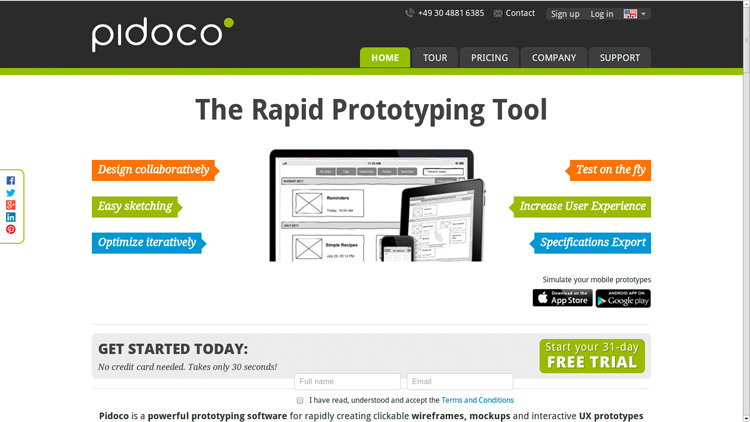 Pidoco is a dynamic prototype software for that provides a quick and easier way of creating wireframes and mockups for web, mobile and enterprise applications.
15. MockFlow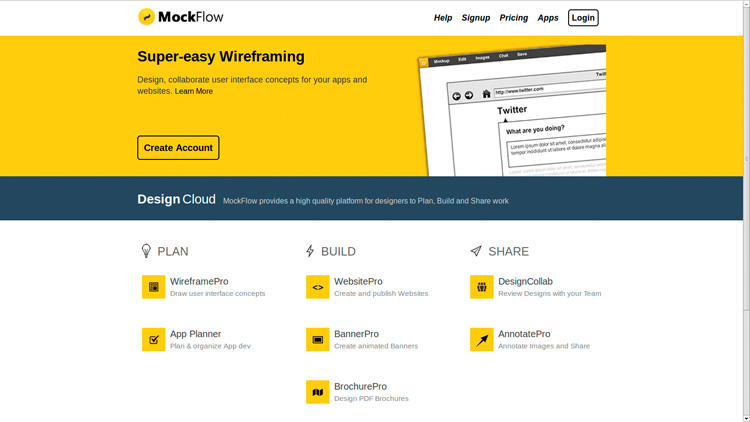 A leading tool for designing and collaborating the concepts related to your apps and website.
16. SproutCore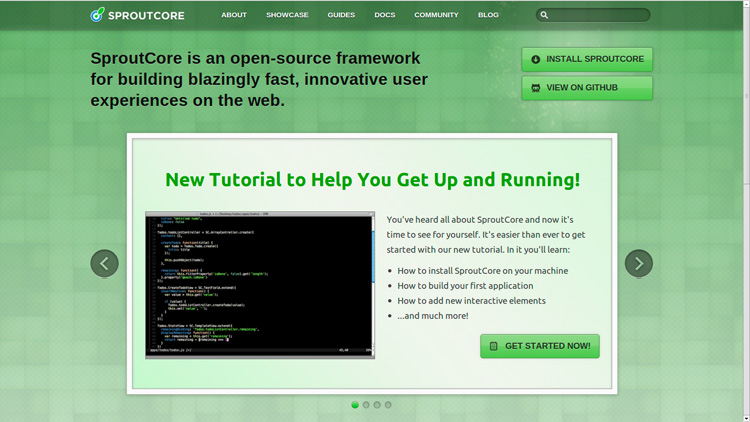 Create beautiful front-end framework for HTML based apps rapidly.
17. HTML5 Maker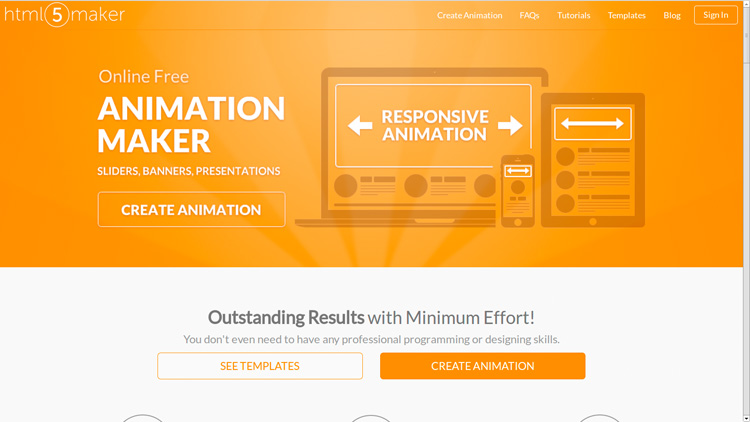 Incorporate responsive and animation support with this dynamic UI tool. Create striking websites with the help of Excellent slider.
18. Proto.io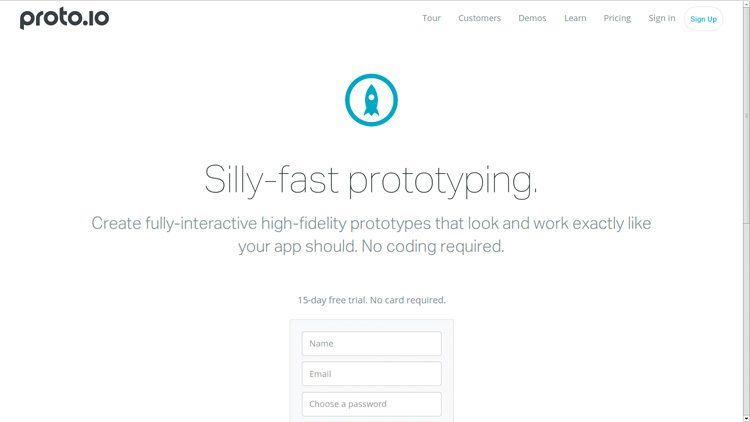 Proto.io is a high-end tool for designing interactive and robust prototypes with an absolute ease.
19. Macaw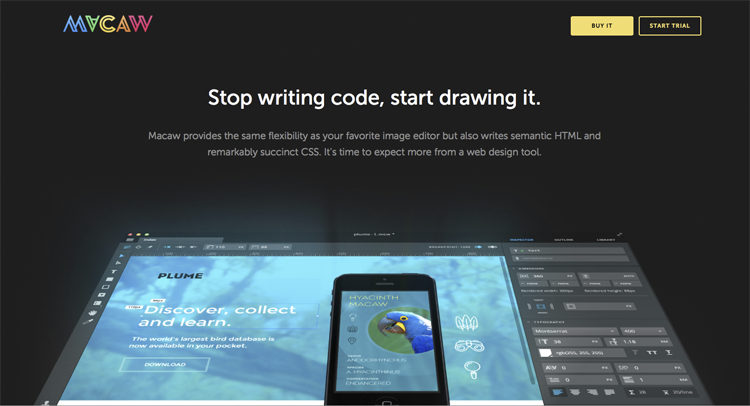 A solid image editing tool that provides a greater level of flexibility and ease to designers for writing semantic HTML and CSS.
20. Gliffy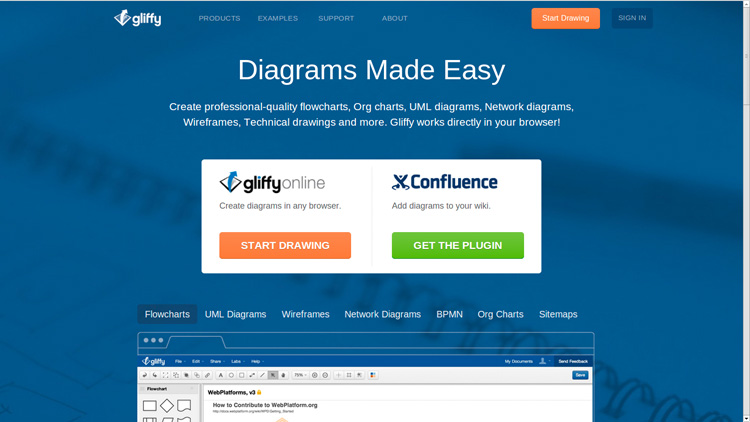 Gliffy is an ideal way of creating professional quality flowcharts, organizational charts, diagrams, wireframes and more.
21. Stylify Me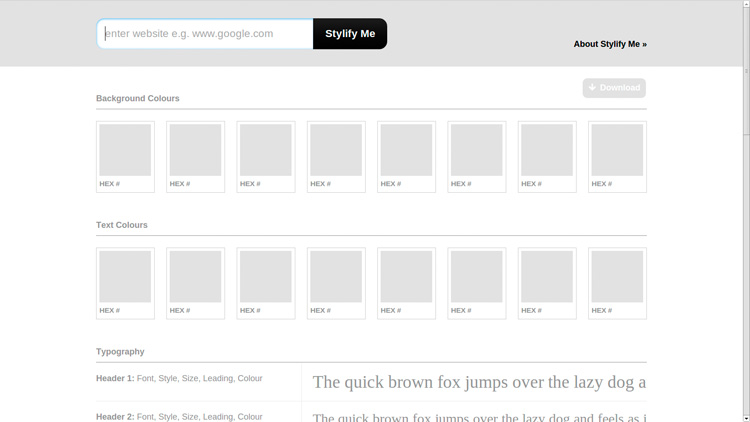 Stylify Me is a high-performing tool for using multiple styling options and visual elements including background colors, text, typography, and a lot more.
22. WhatUsersDo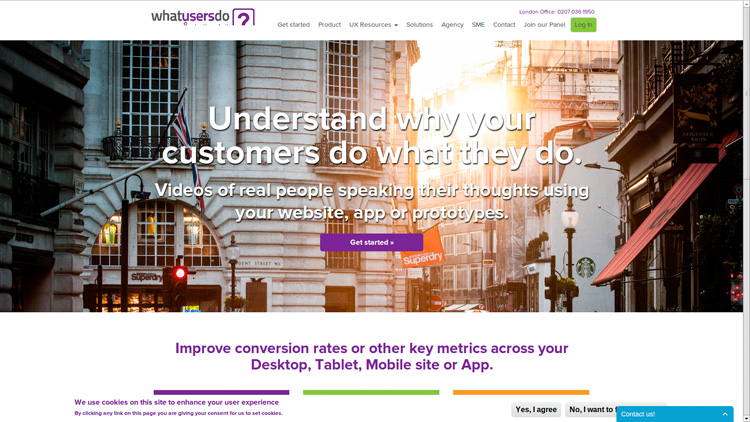 It's a powerful tool which gives an insight about the behavior patterns of your customers, their experience, and how it creates an impact on the overall performance of your website.
23. Wireframe.cc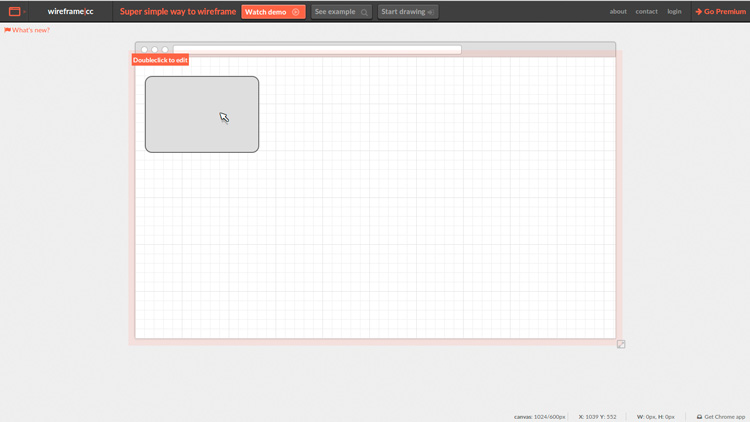 An effective wireframing service for developing instant prototypes.
24. Lorum Ipsum Generator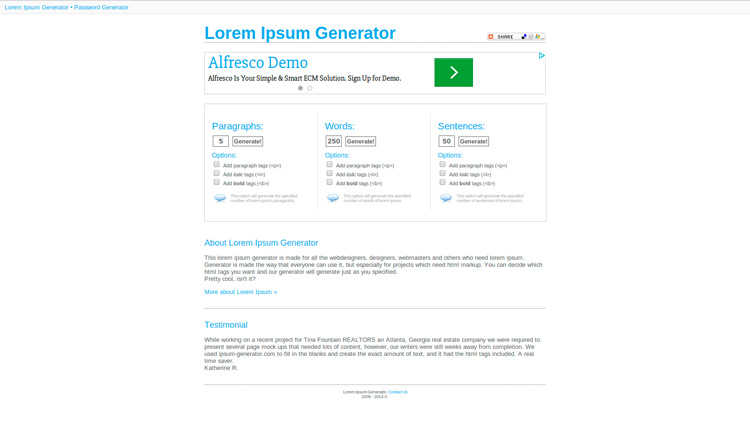 It's a simple to use tool that helps you fill in the blank texts in mockups for a better presentation.
25. Prevue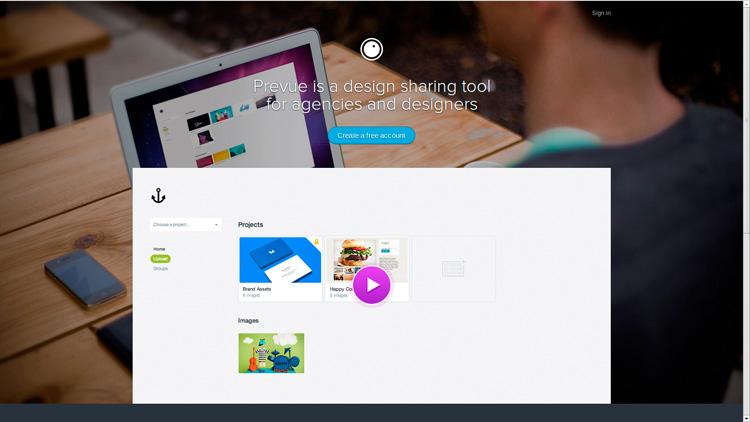 Prevue makes it easy for designers to create and share their work.
26. Red Pen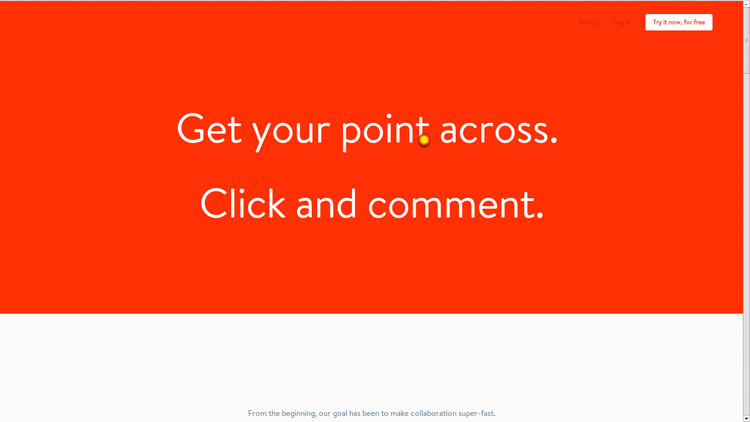 It's a leading feedback tool that makes work collaboration fast and easy within your teammates.
27. Flatby UI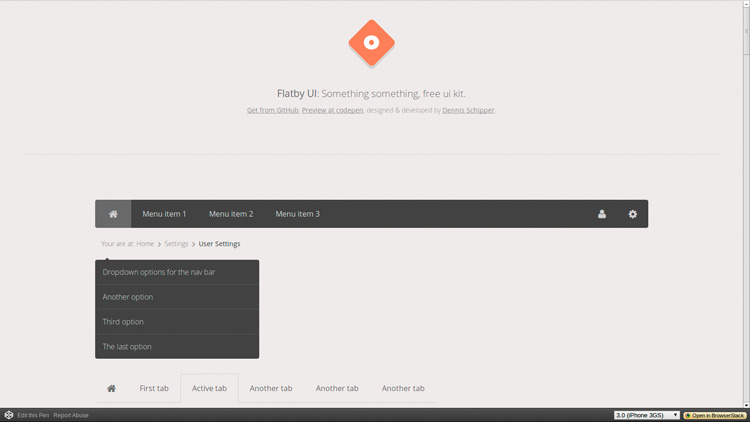 Designed using Bootstrap framework, Flatby UI is a solid UI tool which provides a fast method of creating amazing website designs.
28. StoryboardThat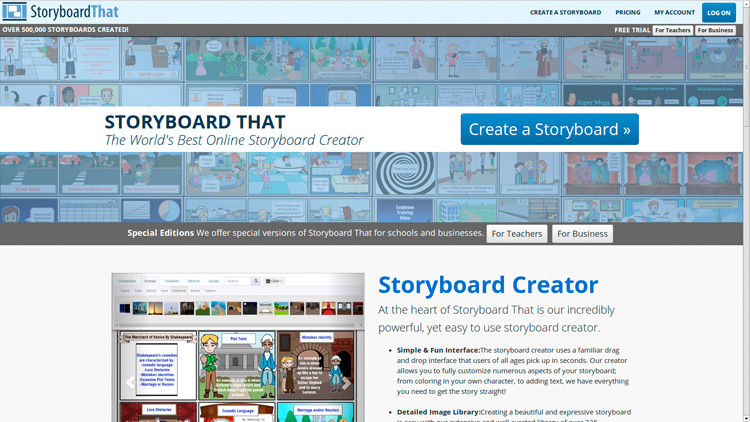 With a powerful drag-and-drop framework, StoryboardThat allows designers brainstorm their ideas and communicate with each other.
29. Memosort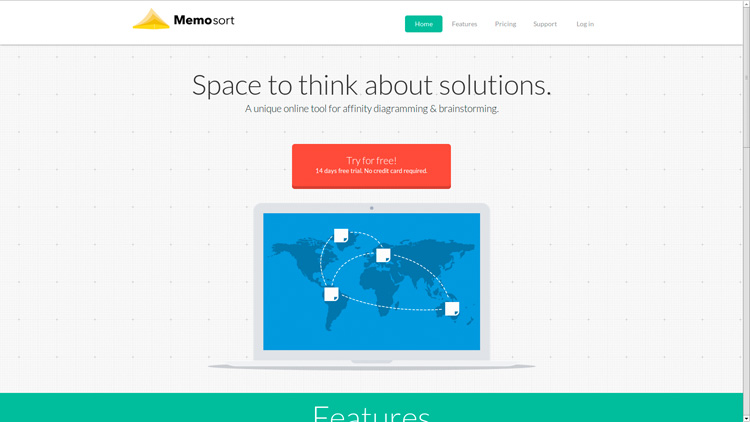 It's a unique online tool that helps various designers work in collaboration with each other to create striking interfaces.
30. Pure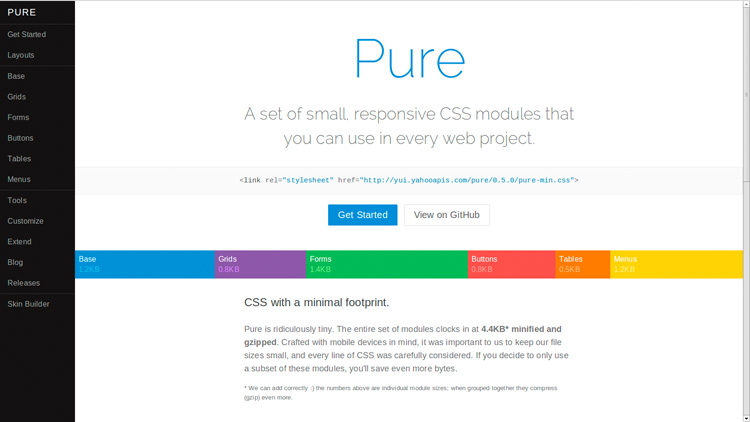 Pure is perfect in offering small and lightweight set of CSS modules that help you add wings to your designing project.
31. Framework 7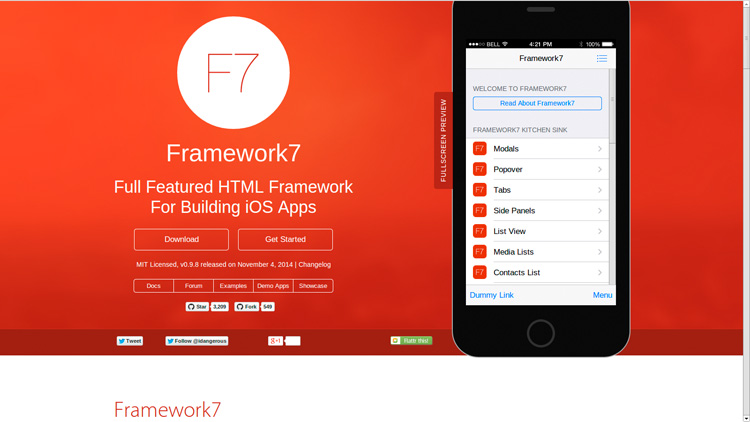 The tool is a fully-functional HTML framework for building hybrid and web-based applications while maintaining a native iOS feel.
32. InVision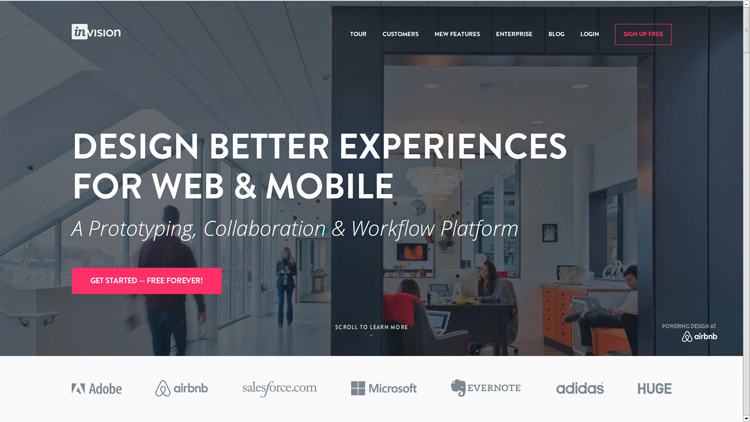 InVision lets you design pleasurable browsing experiences for your visitors. Not only this, but you can review your work as well.
33. Webflow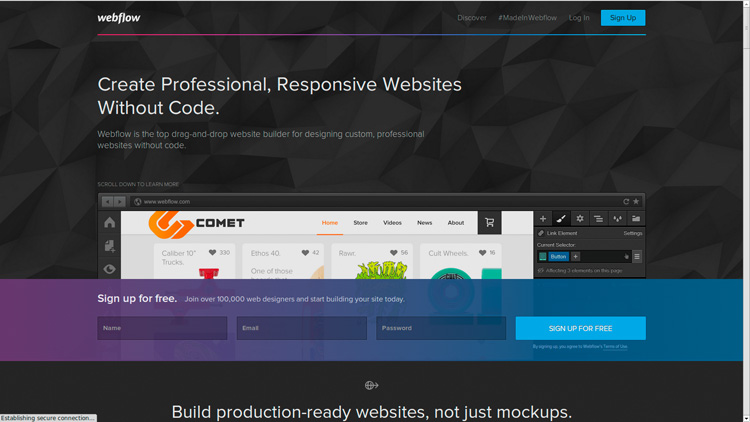 Webflow is a hosted platform that allows you build visually appealing responsive websites, without writing a single line of code.
34. LayerVault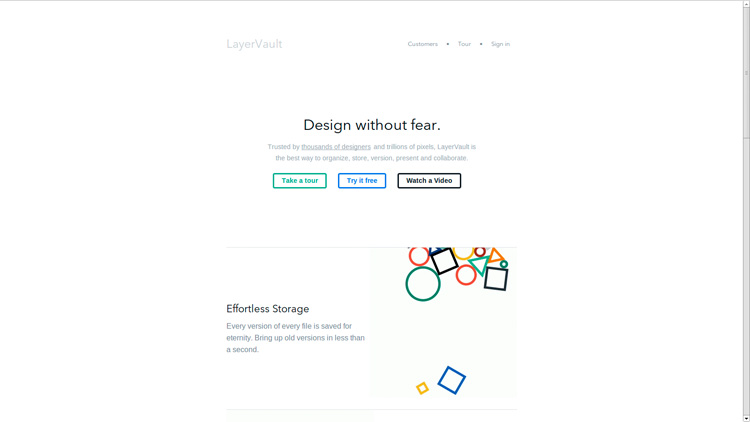 LayerVault is an easy way to organize, store, version and collaborate your work. It is mainly used with Photoshop documents.
35. Google Fonts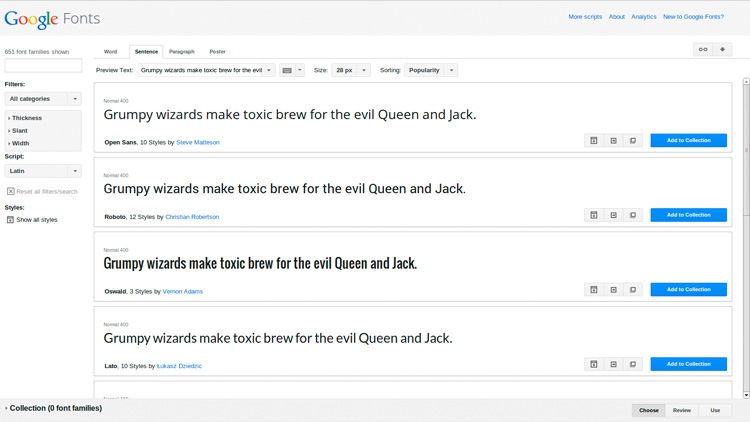 An extremely reliable and popular tool that lets you choose whatever font you like and use it on your website using just a single line of code.
Conclusion So, there we have it all. All the above mentioned tools are extremely reliable and will surely add wings to your web designing project.
This is a contributed post Ben Wilson has more than 5 years of experience in converting PSD to WordPress theme and making responsive and user friendly frameworks.