Cricut. A word that sounds cute and fun the first time you hear it. But what is Cricut and what can you do with a Cricut machine?
Whether you're just starting in the digital crafting world or you hold experience under your belt, in this Cricut Ultimate Guide you'll find the answers to these questions and lots of useful resources for your projects.
What Is Cricut?
First things first: a Cricut is an electronic cutting device that can perform a wide variety of functions, explains instructor Kelly Rossouw. Cricut is also referred to as a die-cutting or vinyl-cutting device due to its ability to accurately cut small things, but it can do so much more than that.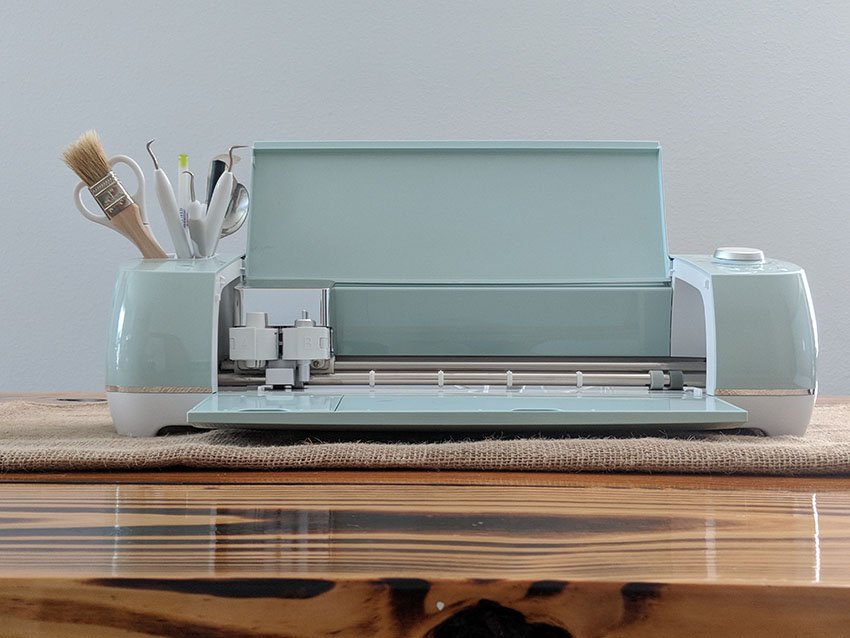 Cricut is an extremely powerful machine to add to any crafting or small business arsenal, and it's really easy to use. If you want the complete rundown, watch Kelly's course on what a Cricut machine is: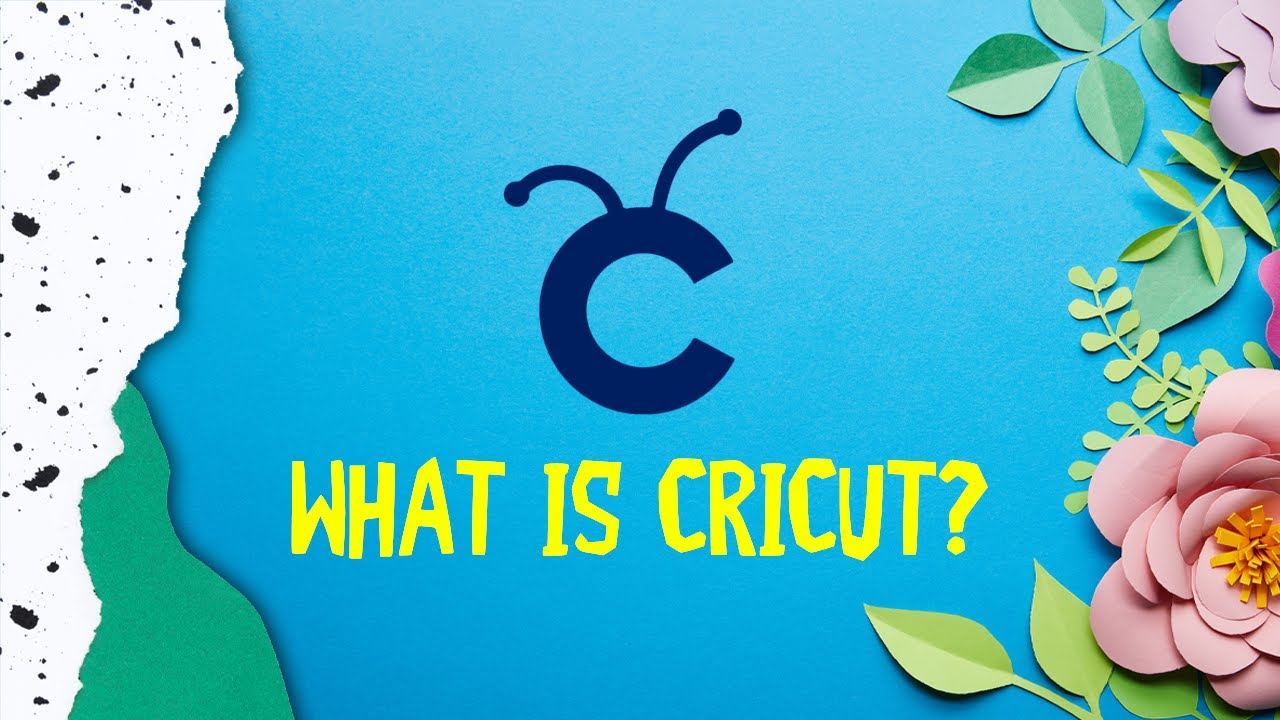 What Can You Do With a Cricut and How Many Machines Are There?
What can you do with a Cricut? Well, the things you can make with your Cricut are endless. Many people use it to make stickers, T-shirts, mugs, and cards. But with the materials that these machines can cut, there are so many different options and applications to make something out of the ordinary. 
Currently, there are six different machines on the market, in three ranges: 
Cricut Joy: this is the smallest machine, a fantastic entry-level option and the most affordable. According to the Cricut website, the Cricut Joy can cut 50+ materials, including sticker paper, vinyl, iron-on, pre-scored cards, and more.

Cricut Explore: there are three machines in this middle range. These are the most popular due to pricing and functions. The Cricut Explore machines can cut 100+ materials, including a wide range of lightweight and specialty materials.

Cricut Maker: there are also two machines in this top range. These flagship machines are pricier, and they cut 300+ materials: everything the Cricut Explore cuts, plus fabric, leather, balsa wood, and more.
You can compare the different Cricut machines on the official website. Also, you can read this article to find out more about what you can do with a Cricut:
How to Upload Fonts to Cricut
In order to make the coolest stickers, cards, and personalized gifts, you need fonts and Cricut Design Space, the free software for Cricut, which has a variety of pre-loaded fonts. However, one of the coolest things you can do for your craft projects is to use the perfect custom fonts for them.
For that, you have three options when it comes to your Cricut font library:
The default Cricut font selections, which come with your Cricut machine.

Premium Cricut font choices, which you can buy individually or via Cricut Access.

System Fonts, which are native to your computer and give you the freedom to download fonts for Cricut!
Wondering how to add fonts to Cricut Design Space? Follow this video from the Envato Tuts+ YouTube channel to learn how to add fonts to Cricut: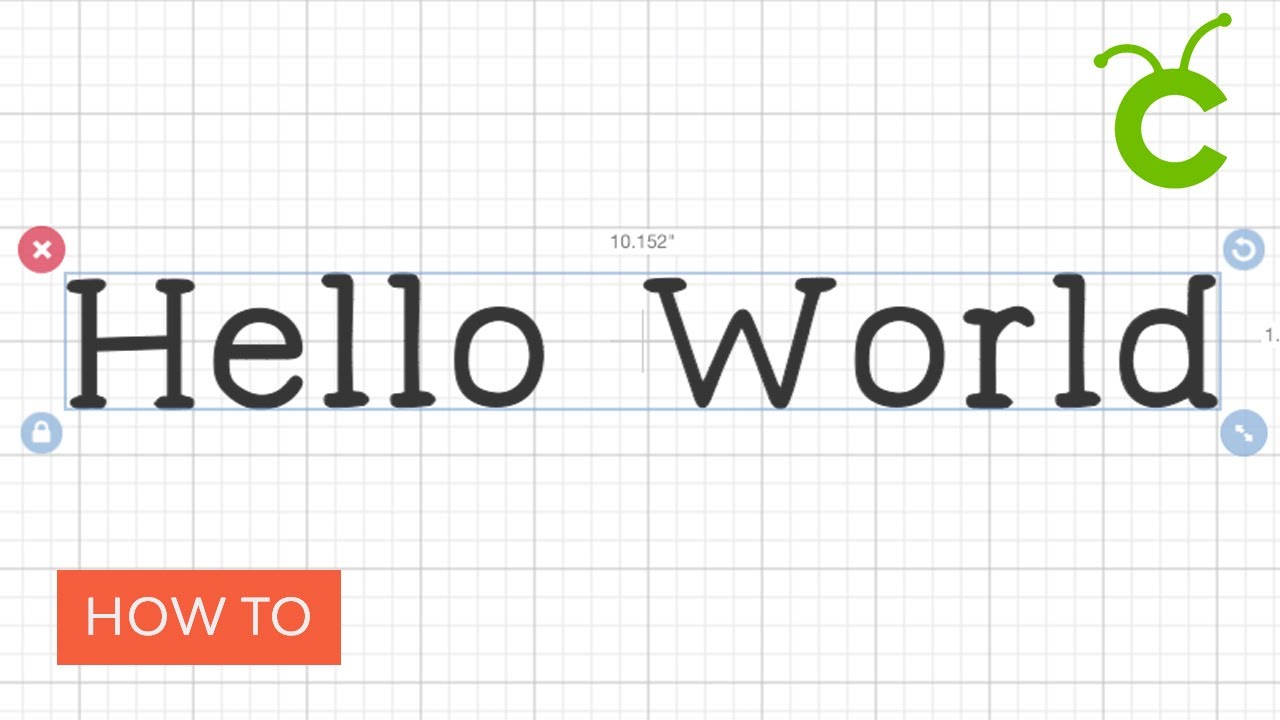 Where to Find the Best Cricut Fonts
There are many free fonts online, but not many of them will give you peace of mind to use them in creative crafting projects, especially if you plan on selling them.
That's why Envato Elements is the top option when it comes to the best Cricut fonts. The subscription-based marketplace offers you unlimited downloads for a flat monthly fee. Each item you download includes a commercial license, which means you can use it with confidence on work or personal projects.
And the Envato Elements fonts library has thousands of fonts you can choose from! Find beautiful serif fonts, sans-serif fonts, script and handwritten fonts, and decorative typefaces. Here's a sneak peek of the best Cricut fonts from this library:
Explore 30,000+ Premium Fonts From Envato Elements
Wondering where to find popular Cricut fonts for different projects? Or maybe you're just in search of inspiration? Take a look at the hand-picked selections our instructors have made! You'll find Cricut cursive fonts, the best Cricut fonts for vinyl, Cricut writing fonts, and more!
How to Work With Text and Fonts in Cricut 
Now you know how to add fonts to Cricut and how to download fonts for Cricut from the best creative library. Next up, we'll share top tutorials to help you learn how to edit text in Cricut Design Space. 
How to Curve Text in Cricut
If you want to curve text in Cricut Design Space, we've got the right tutorial for you. This will cover how to start a project in Cricut Design Space, how to use the Text Tool to write custom text, and how to curve letters in Cricut Design Space.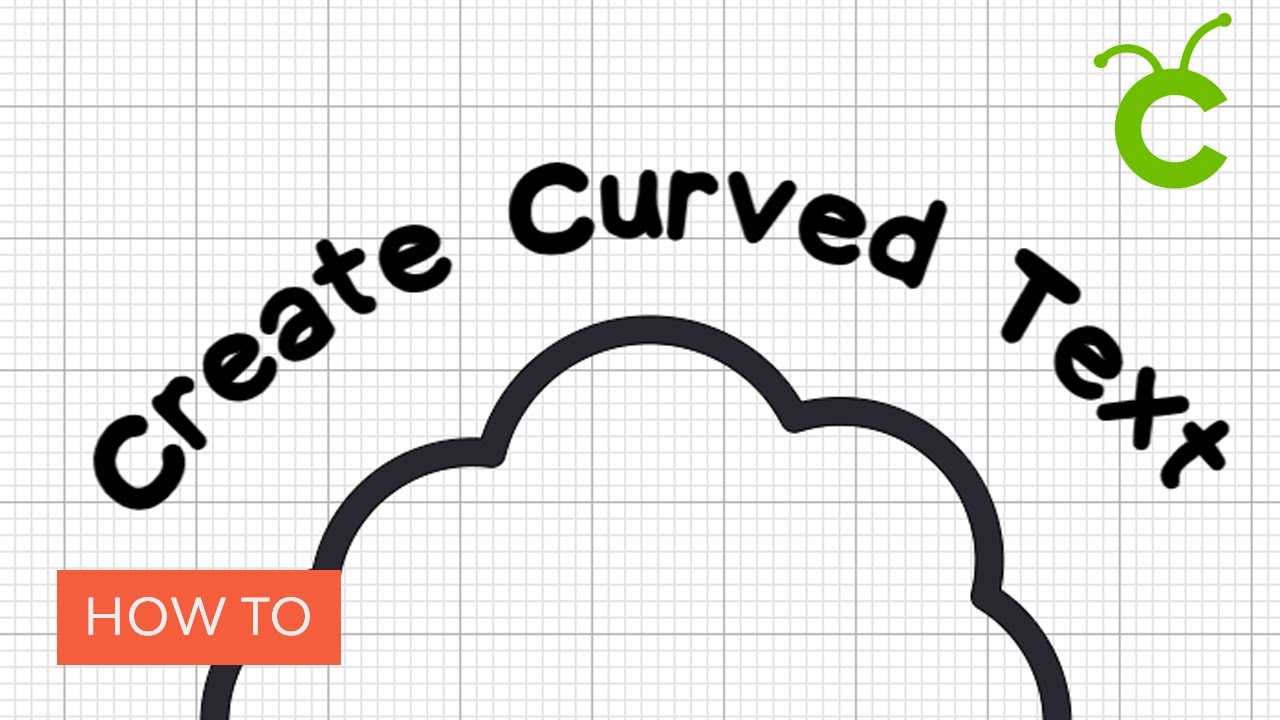 How to Center Text in Cricut Design Space
Check out this easy Cricut tutorial from instructor Kelly Rossouw to learn how to use the Cricut alignment tool and how to center text in Cricut Design Space. No more unaligned words!
How to Outline Text in Cricut Design Space
Learning how to outline text in Cricut Design Space can come in handy for your next Cricut projects. Kelly Rossouw gives the full rundown in this tutorial.
How to Kern a Font in Cricut Design Space
Often, fonts have incorrect or uneven spacing when you type a word out, and these fonts don't have kerning, so we have to do it manually. This tutorial will teach you everything about kerning in Cricut Design Space.
How to Add Flourishes to Fonts in Cricut Design Space
Learning to add flourishes to fonts in Cricut Design Space will teach you how to add tails to fonts in Cricut, how to work with glyphs in Design Space, and how to extend letters in Cricut too. Read everything about it here.
How to Shadow Text in Cricut Design Space
There are a few different ways to do it, and this tutorial covers each of those. You'll also learn how to make an outline on Cricut, as well as how to offset text in Cricut Design Space.
How to Connect Letters in Cricut
When you work with Cricut cursive fonts, it can happen that the letters just don't stay together when you're making your project. Well, this tutorial will show you exactly how to connect cursive letters on Cricut.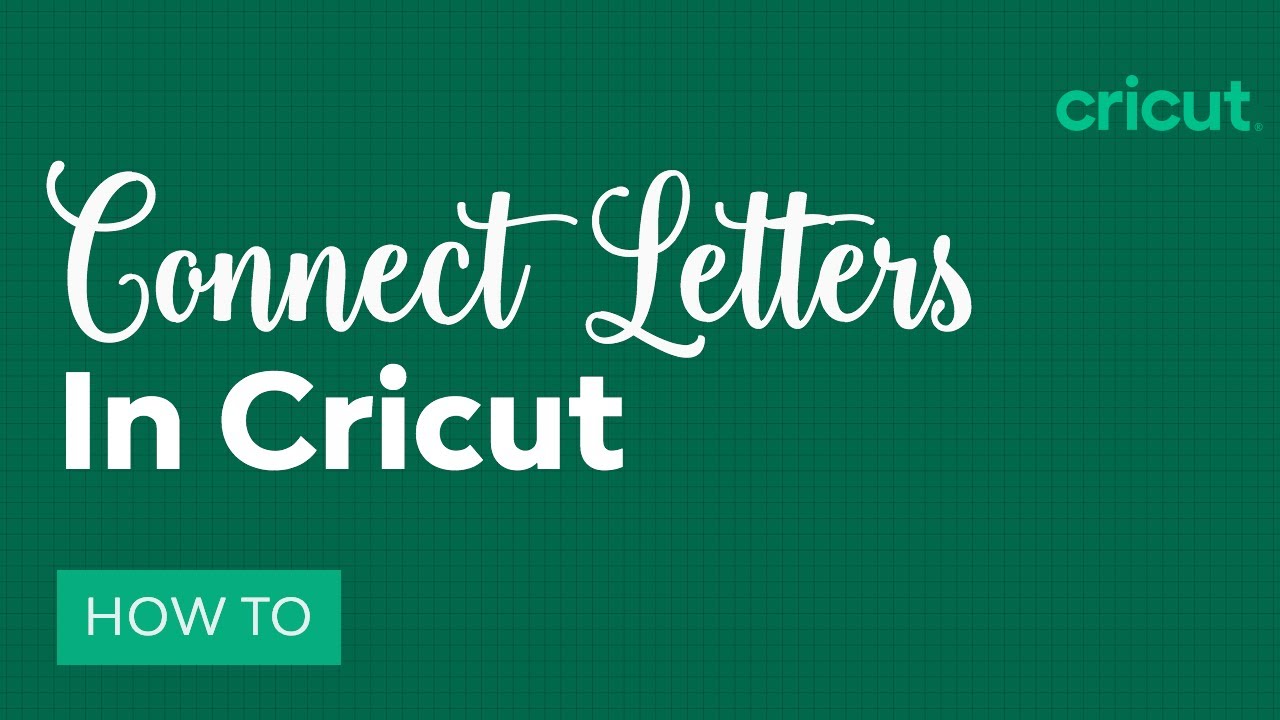 How to Make SVG Files for Cricut
After learning how to edit text in Cricut Design Space, now we'll see how to work with images and graphics and how to make SVG files for Cricut.
First Up: What Is an SVG File? 
SVG stands for Scalable Vector Graphics. This is a graphics format made for the web, which holds vector information. This means that the graphics in an SVG file can be scaled to any size without loss of quality.
Why Use SVG Files for Cricut?
Using vector graphics is essential when working with projects with variable sizes. As SVG files can be changed to fit any size, they are very useful when it comes to Cricut projects.
How to Make SVG Files for Cricut
Now, how do you make Cricut SVG files? The answer will depend on what your goals are for the design project. You can use many design programs to turn a picture into a Cricut SVG image. So let's look at how to create SVG files for Cricut using several popular methods! You can read the complete written tutorial or check out the videos:
How to Make Cricut SVG Files in Photoshop and InkSpace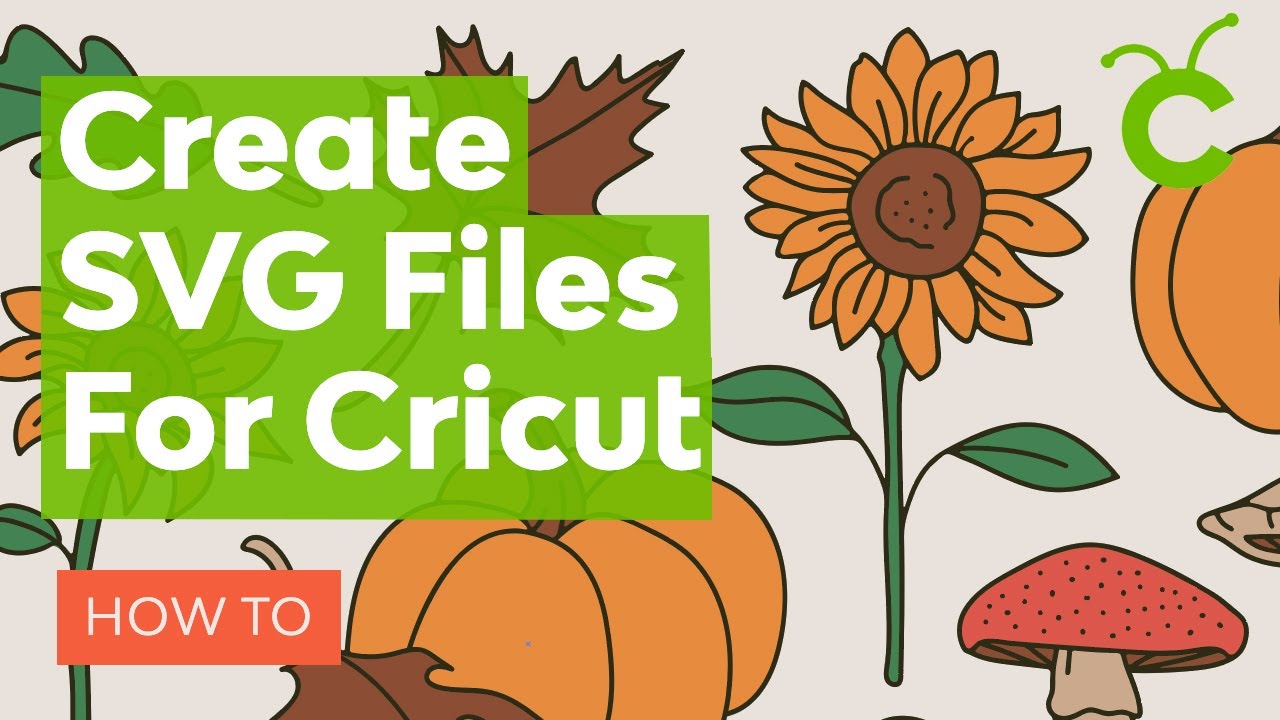 How to Make Cricut SVG Files in Illustrator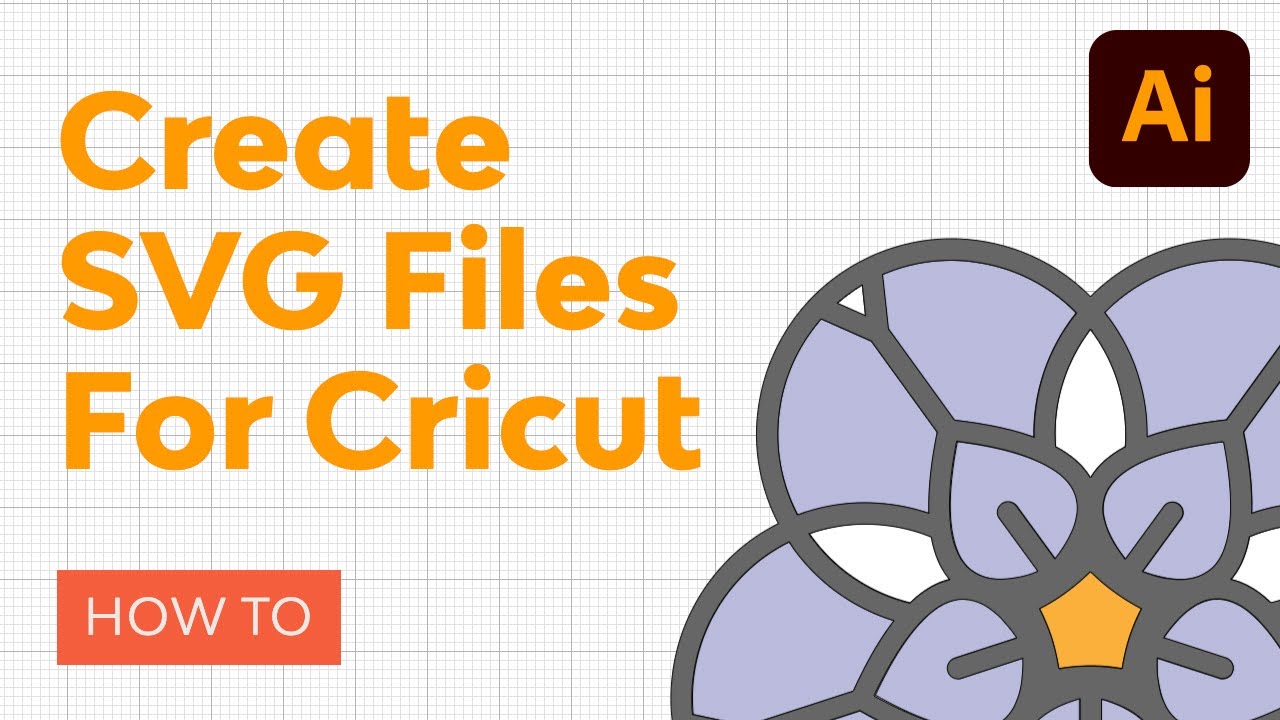 Find Amazing Cricut Project Ideas and Inspiration 
Looking for cool Cricut machine projects? Or T-shirt ideas for Cricut? Check out this next section! There are many Cricut machine projects you can try and even sell to make a profit. Make sure to read this detailed article on what you can sell made with this machine and take a look at the Cricut project ideas and tips we'll share:
5 Cricut Project Ideas to Try Next
1
Wedding Favor Tags or Place Markers
From pretty paper flowers to layered papers, weddings and formal events are a whole genre of Cricut projects to explore.
2
Custom Confetti
Create confetti for birthdays, graduations, or even just someone's favorite colors. Try different shapes, colors, and patterns.
4
Christmas Ornaments and Crackers
You can use foam, felt, or paper to create fun ornaments with your Cricut machine. Additionally, you can make Christmas crackers, which are a fun British tradition. Read the full tutorial here!
5
Valentine's Day Ideas
If you need more T-shirt ideas for Cricut, try matching T-shirts for Valentine's Day or an anniversary.
6
Car Decals
Car decals are fun and popular Cricut vinyl projects. You only need to create your design, cut it, and then prepare it for yourself and/or your customers.
Get Creative in Cricut With the Best Library of Digital Assets: Envato Elements
We hope you've found the Cricut Ultimate Guide useful. We covered what a Cricut machine is, what can you do with a Cricut, how to add fonts to Cricut, how to edit text in Cricut Design Space, how to make SVG files for Cricut, and some cool Cricut project ideas.
If you want to make the most out of your Cricut machine, one of the best options for you is Envato Elements. The subscription-based marketplace gives you unlimited access to premium fonts, vector graphics, SVG files for Cricut, images, product mockups, and more. Everything you need for your Cricut machine projects is available in Envato Elements for a flat monthly fee.
Here's a selection of top premium digital assets you can use to create T-shirts, mugs, stickers, decorations, and more. The possibilities with your Cricut machine and Envato Elements are truly endless!