Whether you need to create a dating website, add a shopping cart to your eCommerce store, or launch a marketing campaign, there is a PHP script that is right for you. Add a new set of features and functionality to your website with these scripts and create a more robust platform for your customers.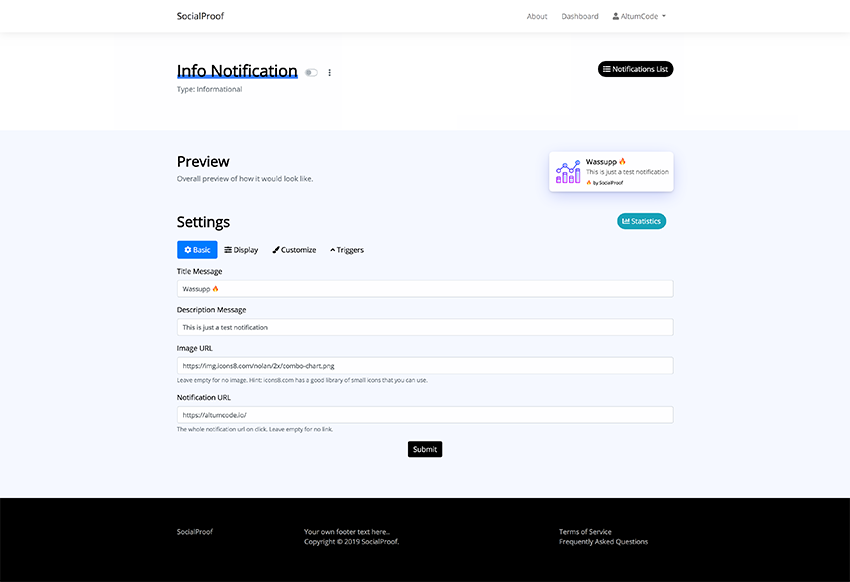 Today's website viewers are accustomed to using modern, simple, and fully functional websites. Anything less than this will make the site they are using seem unprofessional in their eyes. This makes it a must for you to have a website that can be competitive with today's websites. CodeCanyon allows you to choose from some of the most high-quality PHP scripts available on the web that you can add to your website.
The Best PHP Scripts on CodeCanyon
Discover over 4,000 of the best PHP scripts ever created on Envato Market's CodeCanyon. With a cheap one-time payment, you can purchase one of these high-quality PHP scripts. 
Here are a few of the best PHP scripts available on CodeCanyon for 2020.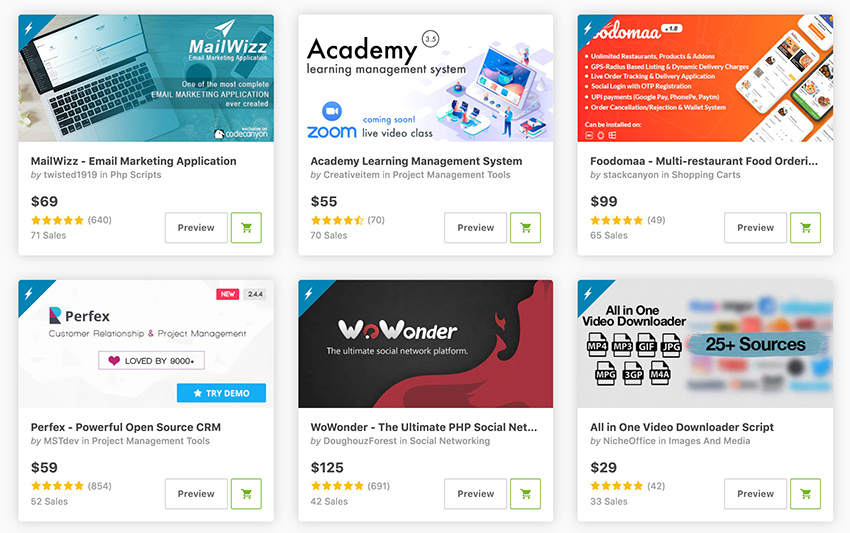 PHP scripts are very versatile and can be used to solve any of your business's problems. 
By taking advantage of the premium PHP scripts available on CodeCanyon, you will have access to professionally created scripts that will make a difference on your website. 
Here are just a few of the features that can be added to your website with these scripts:
support chats
marketplaces
course management
booking systems
restaurant ordering
Top 17 PHP Scripts (From CodeCanyon for 2020)
To help you with your search for the best PHP scripts your business, I've collected 17 of the best-selling PHP scripts on CodeCanyon:

MailWizz will give you complete control over your email marketing. You can even create your own email service provider service for your customers. This is all made possible by the self-hosting of the MailWizz software. You no longer need to pay monthly subscriptions to other email service providers with this complete email management software. 
Here are a few notable features of MailWizz:
comprehensive overview dashboard
autoresponder and campaign emails
custom user groups
email list manager
View the live preview of MailWizz here!
Later on in this post, I'll share some of the benefits of this plugin in depth.

Academy is a marketplace PHP script for online learning. Students and teachers are can join the system and create a classroom environment through a course-based system. Teachers can create as many courses, video lessons, and documents as they want and have students enroll in them. You can easily sell your online courses and start a profitable teaching business with Academy. 
View the live preview of this marketplace PHP script and see just how powerful Academy is!
Foodomaa is a multi-restaurant food ordering and membership system. You can expect to find an admin dashboard, restaurant management system, delivery system, and a fully-featured web application. Here a few highlights of this PHP script:
GPS-based dynamic delivery charges system
complete product customization 
multiple order placing functionality
social login and OTP registration
restaurant commission and payout system

Perfex CRM is a complete customer relationship management software that will work for any business or freelancer. It has a powerful support system that helps you track and resolve issues quickly through the software's integrated ticket system. 
Here are a few notable features:
powerful project management feature
link tasks to many Perfex CRM features and stay organized.
professional-looking estimates and invoices
time tracking for customers and staff members
built-in surveys
If you ever encounter any issues, the Perfex CRM has outstanding support that is available to help you with any issues you may have. 

WoWonder is a PHP Social Network Script that allows you to start your own social media website. This PHP script is the most complete social media script and even has built-in features to allow users to advertise on your site based on a CPC and CPM pricing model. If you are looking to create any type of social media network, then this script is for you.
Here are a few notable features: 
friends & follow system
home with newsfeed
user timeline
social videos support
View the live preview of this social network script now!

This video downloader script allows you to download from 25+ popular websites with one click. You can download videos in multiple formats including MP4, M4A, 3GP, WEBM, MP3, and JPG. This script is incredibly helpful if you need to consistently download videos. You can see this downloading script in action by viewing the live preview.

Karenderia is a food ordering and restaurant membership system. It allows you to add restaurants into the system based on your user's location and allows them to place an order that can be delivered to their home. 
Here is what you can expect to see in this PHP script:
easy to manage food items
Paypal and credit card payment gateway integrations
sponsored listings
detailed sales reports and graphs
Take a look at how your restaurant ordering website can look with Karenderia. 
TikTok Video Downloader lets you download an image or video post from TikTok from a URL. A video link will automatically be generated with this script. This can be very useful if you are looking to create videos from other TikTok videos. TikTok doesn't give you this feature and this script helps you save time from having to screen record and screen capture images and videos. Try this downloader for free!

XeroChat is a multichannel marketing application that can help your business grow. It offers a wide range of tools including a messenger chatbot, Facebook comment bot, social media posting, email marketing, and much more. This powerful tool also comes with a built-in eCommerce platform for selling products inside Facebook Messenger. 
The resources available in this PHP script allow you to do employ analytical marketing to make the most informed decisions that you possibly can. If you are serious about your marketing campaigns, then this is a must-have. 

Laravel eCommerce is an all in one solution for your eCommerce needs. You can save hundreds of hours from having to develop eCommerce stores from scratch with this script. Within ten minutes, you can get up and running with the demo content on your own website. Worried about having to pay for future updates of Laravel eCommerce? Don't be! You get a lifetime worth of updates with your initial purchase. 
Check out the live preview of Laravel eCommerce.

Interested in starting your own dating website? QuickDate will give you the tools to get up and running with your own dating platform. All the standard features such as profile creation and messaging are included in this script. 
Additional features include:
powerful admin panel
credit system for messages, gifts, and likes
SEO friendly 
WoWonder integration

Acelle Mail is another self-hosted email marketing web application similar to MailWizz. You will be able to send high-volume marketing emails via your own server or through other SMTP providers and you will not have to pay a monthly subscription fee. Acelle is also designed to be a SaaS platform that allows you to manage and sell your email services. Take a look at how Acelle can work for you.

Need help starting an eCommerce site but don't know where to start? FleetCart is a fully functional Laravel eCommerce system that has a powerful admin panel for managing products, categories, coupons, and much more. 
Here are a few notable features of this eCommerce system: 
fully responsive design
8 themes to choose from
scheduled currency rate updating
sales analytics charts
guest checkout

The eClass learning management system allows teachers all around the world to deliver classes and spread information. With eClass, students can buy your online courses quickly and easily. 
The platform gives you the ability to upload images, videos, PDFs and zip files for your customers to access and use. Payment gateways such as PayPal and Stripe are integrated into the system to allow for seamless transactions. Have a course to sell? Get up and running with eClass right now!

Active eCommerce is a fully-featured eCommerce and marketplace platform that can be adapted to fit any size business. All major payment gateways are integrated into the store as well as a dynamic wallet system that lets users shop from their wallet balance. 
One very useful feature that is included is an order tracking system that allows your customers to see where their deliveries are. If you need a marketplace that works seamlessly for buyers and sellers, this is the PHP script for you.

Varient is a multi-purpose news & magazine script that has a modern and minimalist design. The comprehensive admin panel grants you complete control over all the content on the website. 
Here is what you can expect from this news & magazine script:
multilingual system
SEO optimized
RSS aggregator and cache system
responsive ad spaces
article, video, and post options
View the live preview of Varient to see what your website could look like.

Take your marketing to the next level with this unique PHP script. SocialProofo includes plugins and pop-ups to create social proof and a fear of missing out (FOMO). The type of campaigns that you can run with SocialProofo will cost much more than the one time purchase for the script making this a bargain. To see exactly how this script works, view the live demo.
5 Free PHP scripts for Download in 2020
Without a doubt, paid PHP scripts give you the most complete set of features and tools. However, there are a lot of great free PHP scripts that might just do what you need.
If you are running on a limited budget, then check out 5 of the best free PHP scripts available below.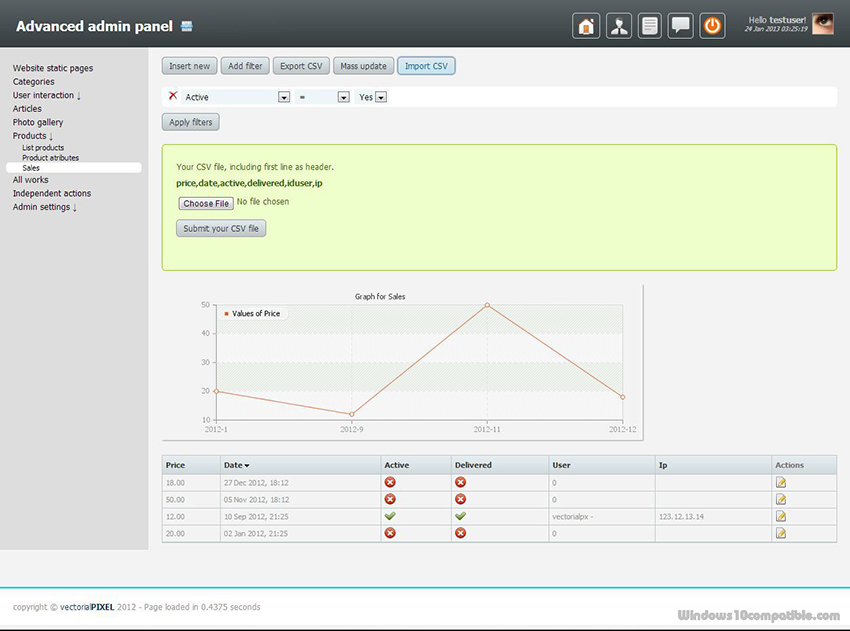 AdminPanel is a free PHP script that grants access to the control features of your site by creating dynamic and data grid pages. You can organize all of your site's content from this admin panel. 
This is a powerful open-source PHP solution for anyone who needs a shopping cart in their online store. The script has all of the basic features of adding products to the cart and viewing and adding and removing the collection of products in the cart.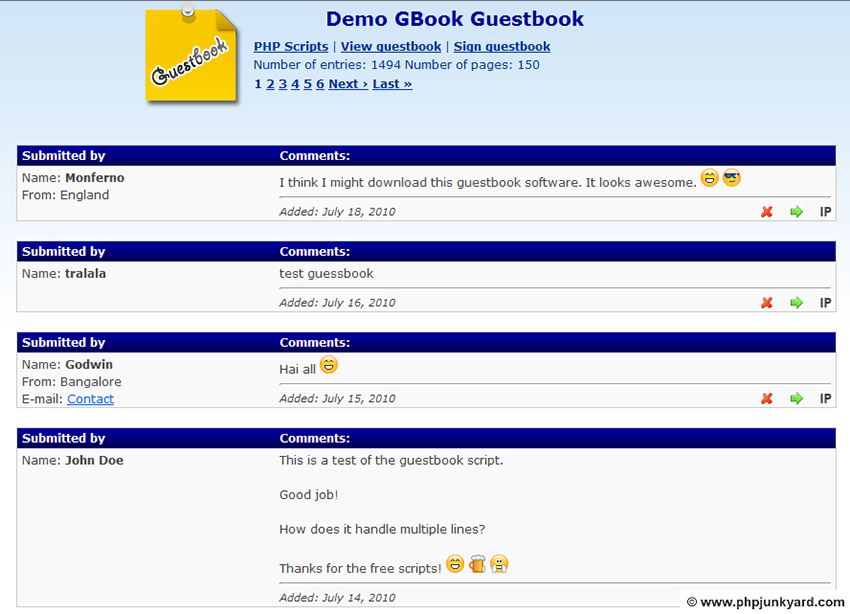 This free PHP script is ideal if you want to give your website viewers an opportunity to give their opinions about your website. You don't even need a MySQL database to run this script. Visitors can post private guestbook messages that only you can read. 
This free script will generate a multilevel tree menu control that will help you organize the content of your website. Tree menu is one of the most widely used navigation controls and can make a great addition to your website from a functionality standpoint. 
Business Directory enables you to add categories and associate your added businesses to these categories. You can add basic contact info, business descriptions, websites, and notes to each business you add. This directory is great if you need to keep a record of different businesses that you will contact in the future.
Three Benefits of the MailWizz PHP Script
If you are running a business, then you will almost certainly be using an email service provider to stay in contact with your customers. 
There are many high-quality email service providers on the market today that can fit your specific needs, but they come at a high price. MailWizz offers you an affordable way to send out emails to your customers and enables you to only pay for emails that you send. 
Here are three reasons why MailWizz can be a great fit for your business.
1. You Only Pay for the Emails You Send
Email service providers such as MailChimp, Convertkit, and Constant Contact have robust platforms that can fit your email marketing needs regardless of your business size. However, these platforms can be very expensive. 
These platforms have a user interface for you to interact with and allow you to send as many emails as you need from their servers for a monthly fee. MailWizz helps you break free from this monthly subscription.
 By hosting the MailWizz software on your own server, you can hook up the email provider (Amazon SES, SendGrid, MailGun, etc.) of your choice to the MailWizz application and handle your email marketing needs this way. All you need to pay for is the low one time cost of the script and for the emails that you send. This will work out to being much lower than the cost of a subscription for the monthly payments.
2. It Comes With a Complete Set of Email Marketing Tools. 
Since there is only a low one-time payment, for the MailWizz application, you may think that it does not have as many features as some of the more expensive email service providers. This couldn't be further from the truth. 
MailWizz is a complete email marketing tool that has all the basic features as well as advanced ones. You can create specific campaigns, autoresponders, and send out mass emails with MailWizz just like with all of the other providers out there. A few advanced features that are included that other providers do not have are the control over your bounce servers, delivery servers, and feedback loop servers.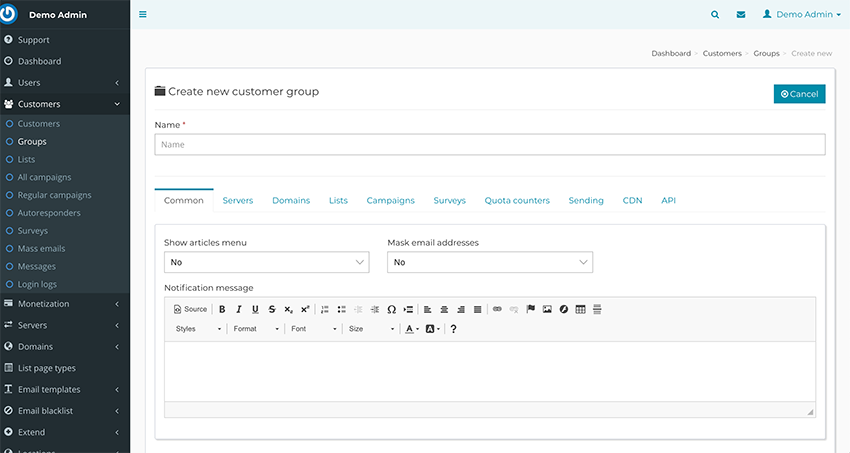 3. You Can Be an Email Service Provider for Someone Else
MailWizz allows you to start your own email SAAS business. Since the application is self-hosted, you have full control over the emails sent and who sends them. You can charge people to send emails through the MailWizz application and present them with payment gateways that give them access to specific functions and limits within the application. The users can have their own separate account on MailWizz that is separate from yours, so you can also use MailWizz for your own email marketing needs as well. Payment gateways, pricing plans, taxes, and promo codes can all be handled by MailWizz, so no further development will be needed to start your SAAS business.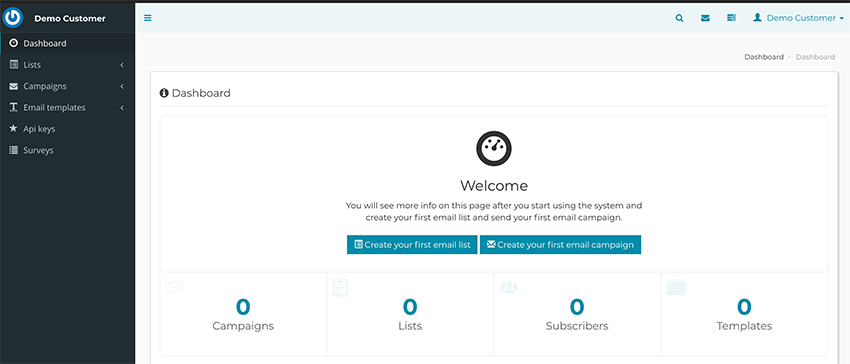 Add a Premium PHP Scripts to Your Website Now!

PHP scripts can add plenty of features and functionality to your website for a low cost and almost no time commitment.
If you are running a business that needs to have all the features of a modern website then add one of the many useful PHP scripts available on CodeCanyon. 
The PHP scripts available will allow you to seamlessly integrate a useful set of tools into your website that your business will need to gain an edge over your competition.
There are over 4,000 high-quality PHP scripts on CodeCanyon that can help improve your business's website. Have a look through this massive collection of scripts and you'll find all sorts of scripts ranging from project management, social media, shopping carts, and much more. 
Find the perfect PHP script to help your business succeed today! 
Here are a few of the best-selling and up-and-coming PHP scripts available on CodeCanyon for 2020.