It's not always easy to find the best tools and resources for your work as a web developer or graphic designer, mostly because there are so many out there to choose from. This is why we've taken the time to look for the most useful tools and resources to help you in your work and/or offer your clients a wider array of services. And here they are.
1. Stamplia

Stamplia is an email template marketplace that enables designers to sell HTML templates for newsletters, transactional emails or signup forms. Launched in 2013, Stamplia has gathered more than 6000 collaborators from all over the world in less than two years. What makes this particular marketplace so appealing is the fact that it's advantageous both for sellers and buyers. As a seller, you'll be able to publish your designs and share them with thousands of people from all around the world. You can easily increase your income, since Stamplia helps you earn between 50% and 70% commissions, depending on your sales volume. For buyers, it's a piece of cake to find exactly what they are looking for. Browse through the vast collection of transactional emails, responsive emails or registration forms and define your search with keywords, colors and design styles. Once you've found what you were looking for, simply sign up, choose the template you want and hit "Buy Now".
2. Notism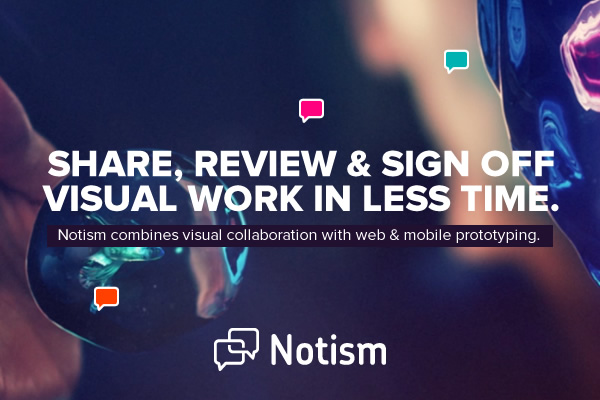 Notism is a great tool that enables the product management division and the creative team within a company to swap feedback faster and easier. This design and video collaboration platform allows you to display your work with just a few clicks. From this point on, producers, directors and editors are able to offer their feedback through notes and sketches directly on your work. This ingenious feature is not only awesome to use, but it also helps creative teams stay organized. It's easy to lose track of scattered emails or even hand written notes. With Notism, you'll never misplace the feedback from your clients ever again. Improving your design workflow is just a few steps away. Just take care of coming up with bright ideas and let Notism handle everything else. This tool also allows you to manage and assign to-dos and keep a better overview on what urgent tasks you have by changing their activity status for each project.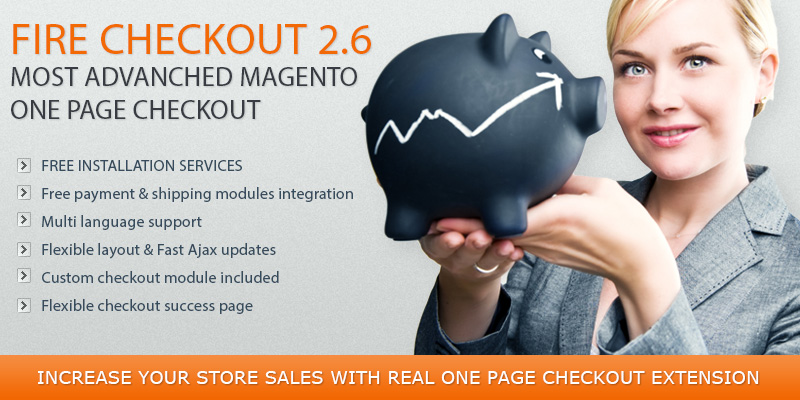 Online shoppers are predisposed to abandoning shopping carts if the checkout process is too complicated or if it takes too long for an order to be processed. Anyone running an e-commerce store aims to give their customers a good checkout experience, so that they can place their order quickly and are more likely to come back. Luckily, there's now an extension that will take care of that – meet Fire Checkout. This extension is entirely AJAX-based, so reloading pages will be a thing of the past and the checkout process will be a lot faster. The checkout module has an improved and elegant layout and it supports all popular methods of shipment and payment so that you won't be missing out on any business opportunities. Even more, your store will work and look just as great on mobile devices too! Fire Checkout is the ideal extension for your website because you can customize it to fit your needs – for example, you can create custom fields on the checkout page as well as add order details blocks and custom content blocks which you can control right from the backend. Fire Checkout is now available in 11 languages, so make sure you don't miss out on this fantastic opportunity to make your e-commerce store a roaring success.
4. Pintastic – The Pinboard Social network script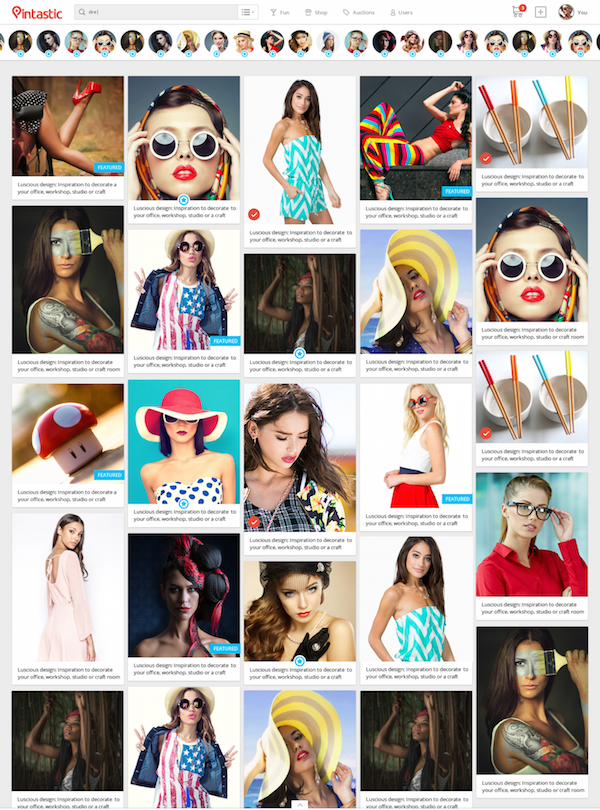 Pintastic is a Pinterest clone script that will help you create your very own pinning website in no time. With Pintastic you will be able to set up your very own community where your users will have complete freedom to create their profiles, pin and share they photographs. What's more, with Pintastic you will be able to easily monetize your website by creating Power Users and featured or VIP pins. If you want to take it one step further, you can even add a marketplace module to your Pintastic generated website and allow users to buy and sell the items they're pinning. Pintastic 4.0 benefits fully from the experience that the development team has gathered over the years. It comes with over 40 modules that will extend your website how you see fit. Among them you will find: Auction Website Builder, Banner Display Manager, Subscriptions Module and even User Rating Module. Each of these modules was designed to enhance your website and make it more popular with your users.
5. PowerMockup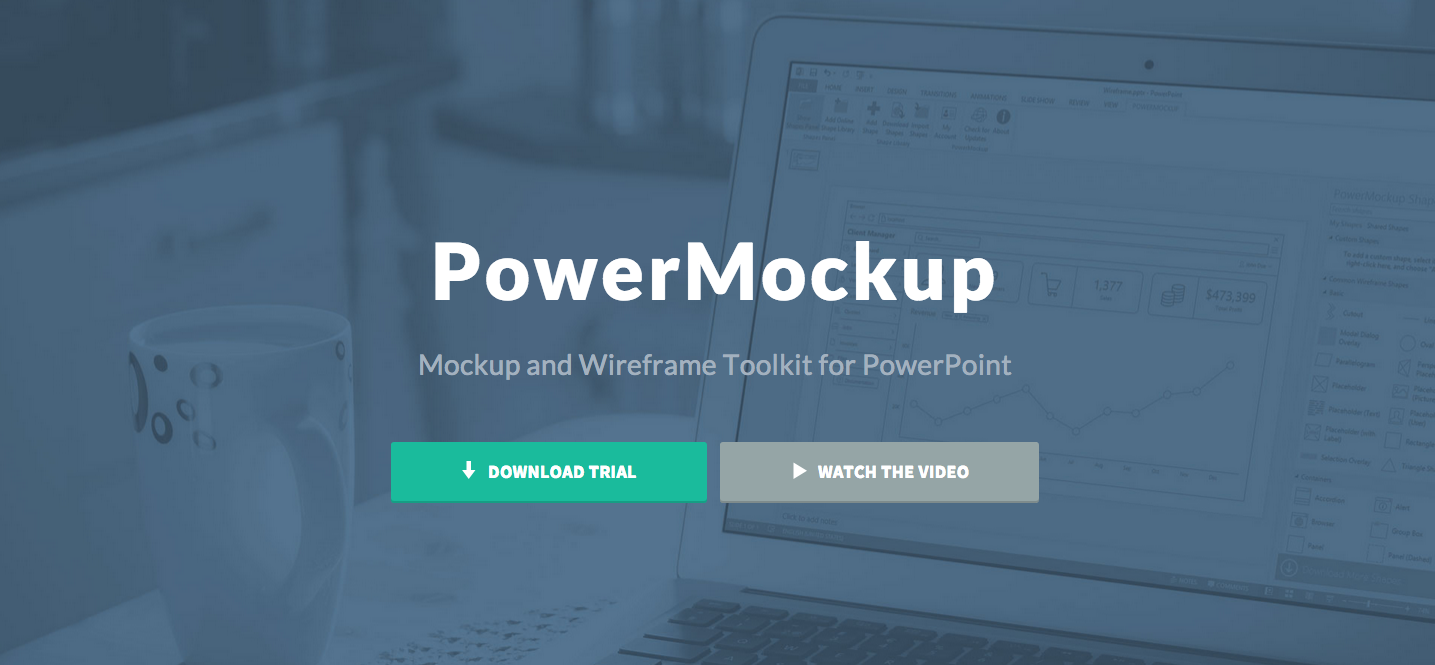 PowerMockup is an intuitive PowerPoint add-on that is very easy to install and comes with a lot of cool features. What really makes it stand out of the crowd is the fact that it's built on PowerPoint's strengths. This means your team members and clients won't have any difficulties in using it. Even first time users will have no problems in creating a presentation or wireframe from scratch. It works with PowerPoint 2007, 2010 and 2013. PowerMockup offers an extensive library of stencils and also allows you to create your very own elements and import or export them in order to share them with everybody else. Team collaboration is strongly encouraged. You'll be able to share documents with our colleagues or clients via OneNote or SharePoint and leave comments directly on the slides. What is more, you'll even have the possibility to merge different versions of your document into a single file.
6. IconBeast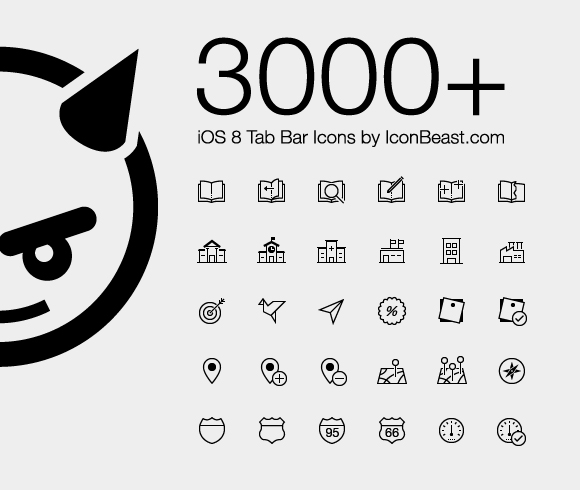 If you've been thinking about spicing up your website or mobile app with the perfect icons, IconBeast will help you achieve that. You don't need any design skills to get the perfect icon set for your work. Just browse through their collection of vector icons and symbols optimized for iOS app development and find the perfect set for your website. The icons are available in 3 PNG sizes, Vector AI, Vector EPS, SVG, and PSD. You don't have to worry about the looks: each and every icon is designed and engineered in grid, which means they are always pixel perfect. With over 3000 iOS Tab Bar and Toolbar Icons, IconBeast fully deserves its name. All the elements are suitable for web development, and Android applications, as well as iOS. The license is straightforward and very easy to understand. What's more, you can benefit from Icon Beast Lite that is comprised of 500 free iOS Tab Bar Icons that look amazing and are easy to use. And don't miss out on the chance to check out IconBeast Pro, which offers 3036 unique vector icons and symbols.
7. Getsy – The Multi Vendor Marketplace Script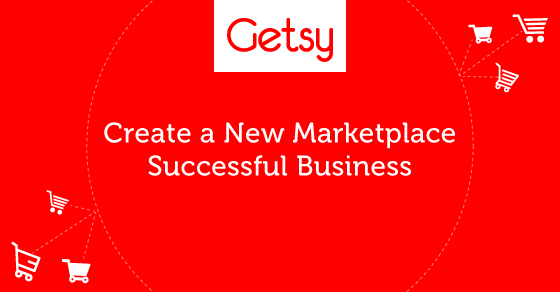 Getsy is a marketplace script that allows you to create your very own Etsy clone in the shortest amount of time possible. This PHP script is easy to install, setup and customize and will get your website up and running and generating revenue in no time. Your website will be completely responsive and will work just as well regardless of the device that is being used to access it. You will have the option to choose between running it as an online shop or as a multi vendor marketplace where any of your users can set up a shop and start selling their items. With Getsy, your website will benefit from an intuitive interface that will make it easy for your clients to browse, list and purchase products. You will also be able to create as many categories as you need in order to better segment your available items. Each of the items added to your store will have a separate detail page with an unique URL where you can add all the information about it that you wish. What's more, Getsy provides integrated Facebook and Twitter registration, log in and product sharing.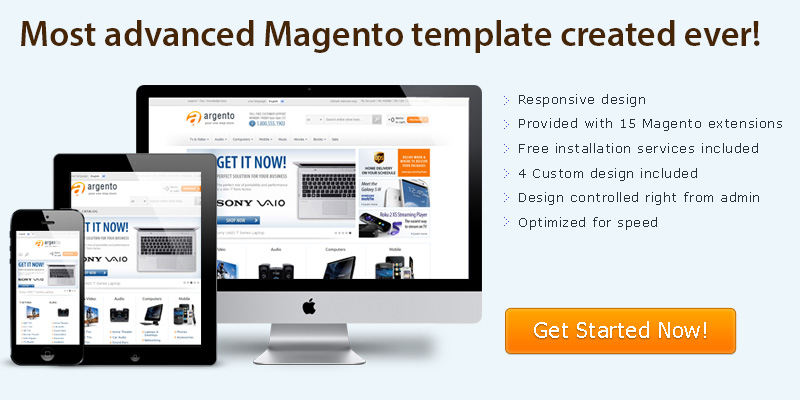 If you're trying to give your eCommerce store a makeover, we have a great recommendation for you: head over to argentotheme.com and get your hands on a highly customizable and glitch-free theme for your Magento website. Argento comes packed with cool features and it will be installed for free by the team that created it. Although a great deal of features are built-in, you can choose to override CSS styles, templates and layout files and customize essential home page elements. Add widgets of your choice in order to design your own banners, change the look of the navigation menu, set labels and have fun with implementing options for the Nivo slider animation. Choose one of the five languages that Argento is available in (English, French, Portuguese, Deutsch or Dutch) and then enjoy the advanced Magento search suggest which comes right out of the box. The even greater news is that this theme was designed to fit all screen resolutions and will work just as well on mobile devices, whether it's iOS, Android or Blackberry, so you can rest assured you'll be making the best choice for your website with Argento.
9. actiTIME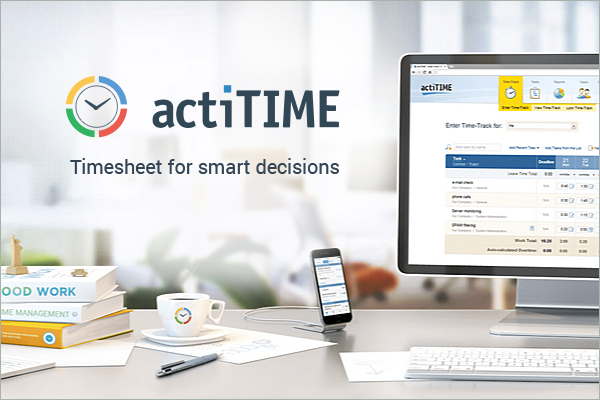 actiTIME is a time tracking software that will change the way you manage time forever. Regardless of whether you're a freelancer or a manager in a big firm, being able to manage time properly will be your definite competitive advantage. actiTIME will help you improve your estimation skills, never miss the deadlines and control a project cost. In addition to that, it will allow you to view detailed reports on staff performance, overtime, estimated vs. actual time, compare your profit and loss and much more. actiTIME is a very easy-to-use and flexible tool used and loved in more than 9000 companies worldwide. Moreover, there is absolutely free version for small teams.
10 actiPLANS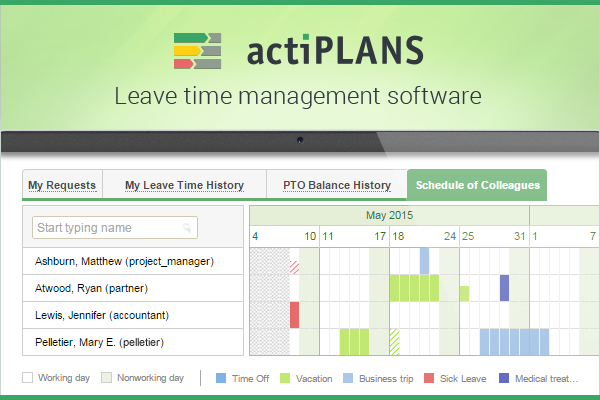 actiPLANS is a leave time management software that will meet your every need. It will help you keep PTO balances up to date and provide a clear view of your available resources. Ideal both for small teams and big corporations, actiPLANS is a cloud-based platform that will completely eliminate the need to keep spreadsheets in order to track your employees' sick leaves, vacations and time offs. The interactive dashboard keeps managers informed on who and when is taking a leave. The employees can simply request time off by a click and drag motion and the managers will be able to reject or approve the requests in a matter of seconds. With the help of leave time history feature, you will be able to check how often an employee took a leave for a specific period of time and make sure that nobody abuses your time-off policy. In addition, actiPLANS can be easily integrated with actiTIME timesheet, integrated together, these two products become one powerful tool, covering almost all time management and leave scheduling needs.