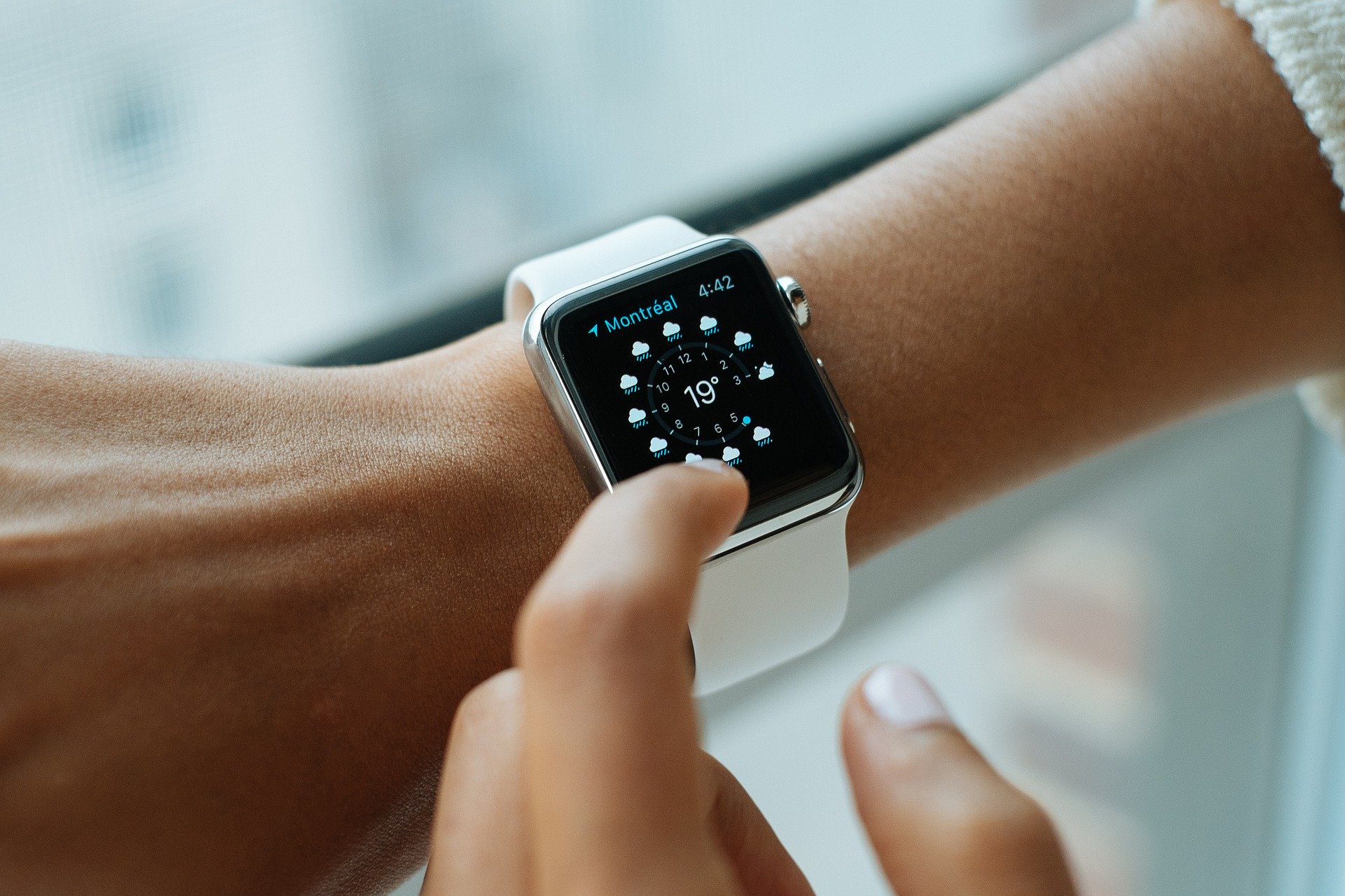 One of the hardest things about becoming a freelancer is setting your own rates. Freelancers need to decide on a rate that's not too low for their value, but not too high as well. There are a lot of things freelancers base their rates from (and it usually depends on what jobs you take), but most would charge based on time. This is why for freelancing, a time tracker is almost always an essential tool to have.
Time tracking is important so you would know how much you would charge a client. Charging by the hour is one of the most preferred ways of giving a price to a client, but time tracking is also there to make sure that choosing to do a flat rate-pricing isn't going to make you lose more money. For those who are looking for some of the best free freelance time tracker software to use, we've listed down below our favorites.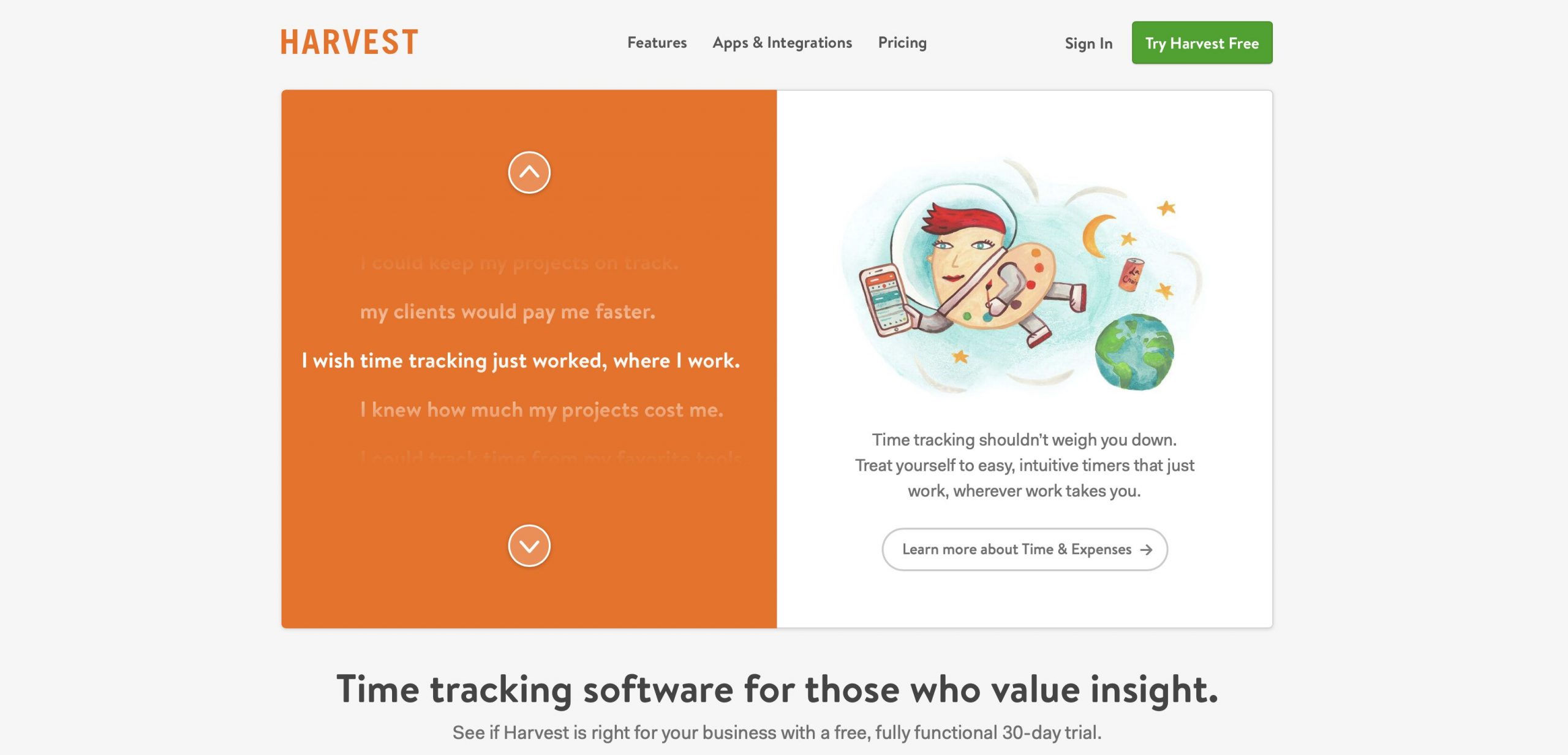 Harvest is a great time tracker for freelancers who needs a program that tracks their billable hours and expenses. If you're working with a team, you can also use Harvest to track the times of your teammates. This allows you to see who isn't working and who is working too hard. Another great feature Harvest has is it allows you to have an overview of all your projects. Your timesheet data will be converted into a chart to see how much progress you've done on your project. You will also be able to see which projects have gone beyond the budget and which are below the budget. Moreover, their Forecast feature will also help you schedule your projects in a way that you won't burn out. Lastly, their invoice feature greatly helps freelancers in saving time. The software automatically converts your billable hours to invoices, sends them to clients, and reminds them of their payments.
Harvest has a free version that can support up to two projects. They also have a Pro plan for $12 per month.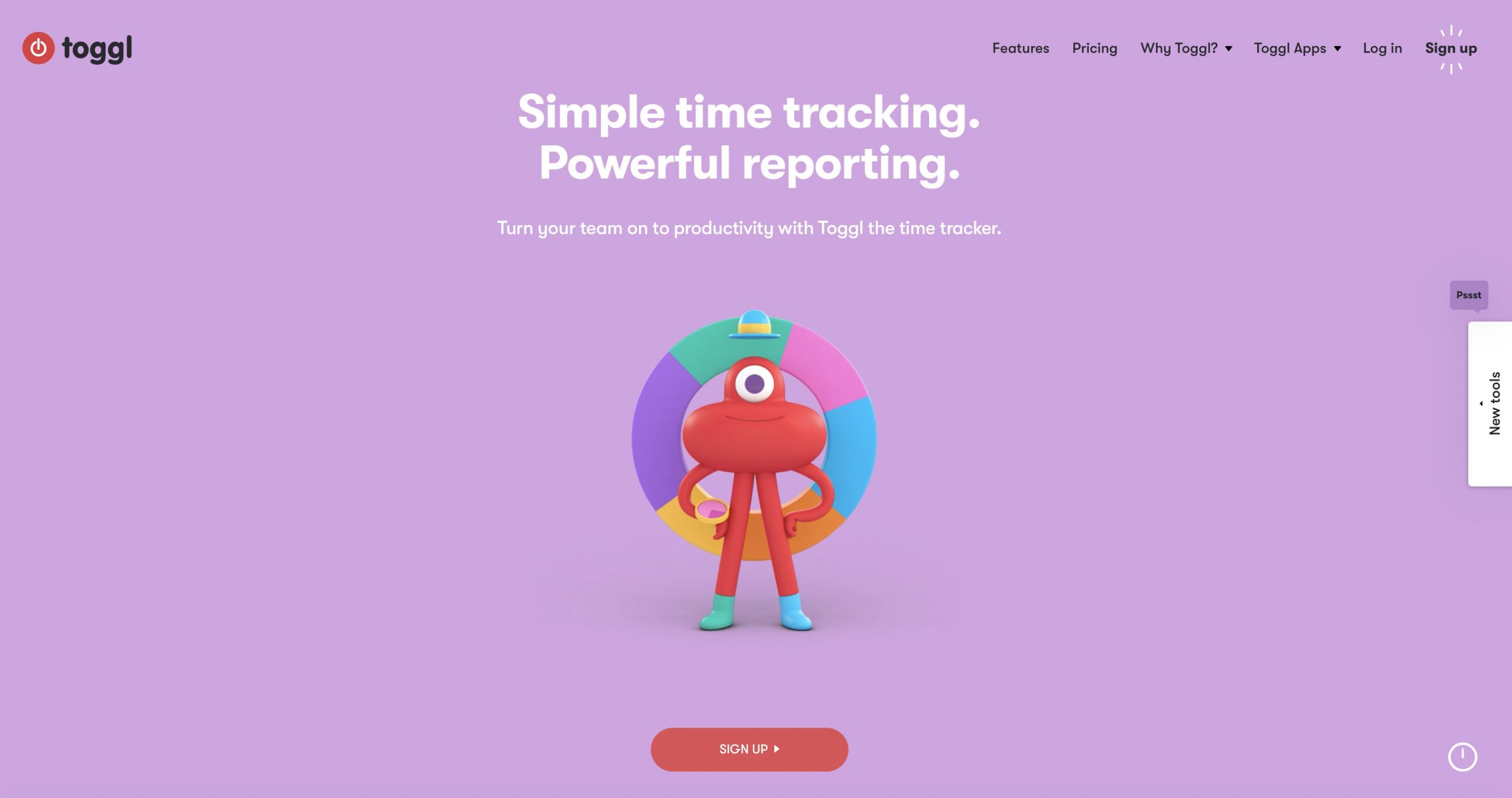 For its free (and basic) version, Toggl is a great time tracking app. If you're the type to easily forget that you're time tracking, Toggl is an intuitive app that reminds you when you're not tracking or when you've forgotten to stop the timer. Moreover, it allows you to track your hours immediately when you work on a new project and lets you add the details later. They've also added features for people who don't like real-time tracking such as calendar integration and manual time entries. Toggl also has a project dashboard that shows you your progress on your current projects. However, what we like about Toggl is its multi-platform feature. They have an app, a desktop program, and the Toggl button, a Chrome extension. This allows freelancers to work anywhere and Toggl will automatically sync the data in all your devices, making it very convenient to time track.
These features are just for their Basic Plan. They also have additional features for their Advanced Plan which costs at least $10 per month.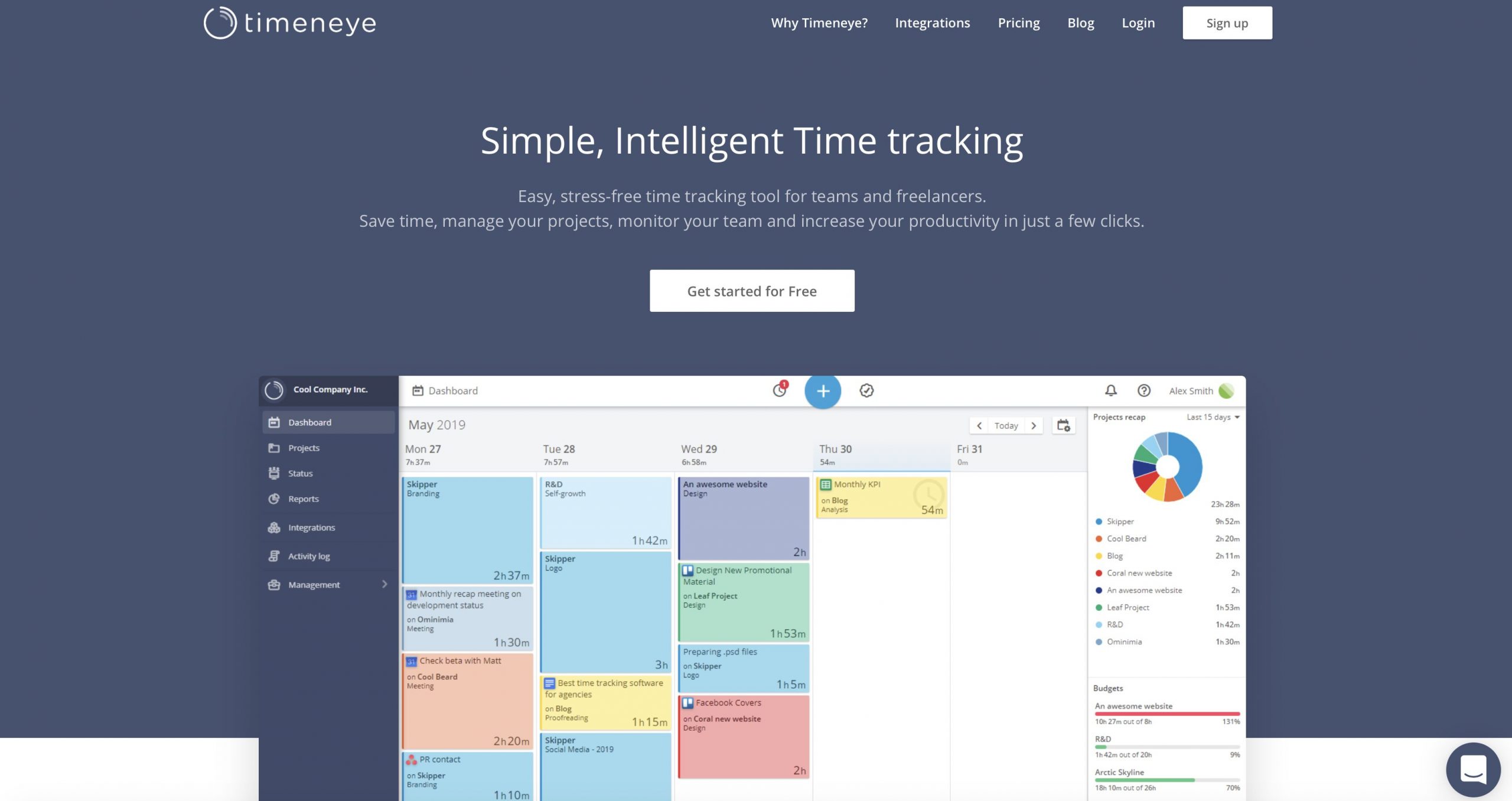 If you're tracking time for project management purposes rather than invoicing purposes, Timeneye is a great tool to use. It is much more focused in increasing productivity for freelancers and small teams. With its calendar layout that lets you add new clients or projects, as well as project phases, you are able to keep track of your multiple projects and how much time you've spent on the project or phase. While it can not create an invoice for you, Timeneye lets you export your billable hours as PDF files which you can use for invoicing. Another exciting feature of Timeneye is a companion app called Timeneye Call which would suggest to run a timer when you get calls for consultation.
Timeneye has a Free Plan and a Pro Plan that costs $7 per month.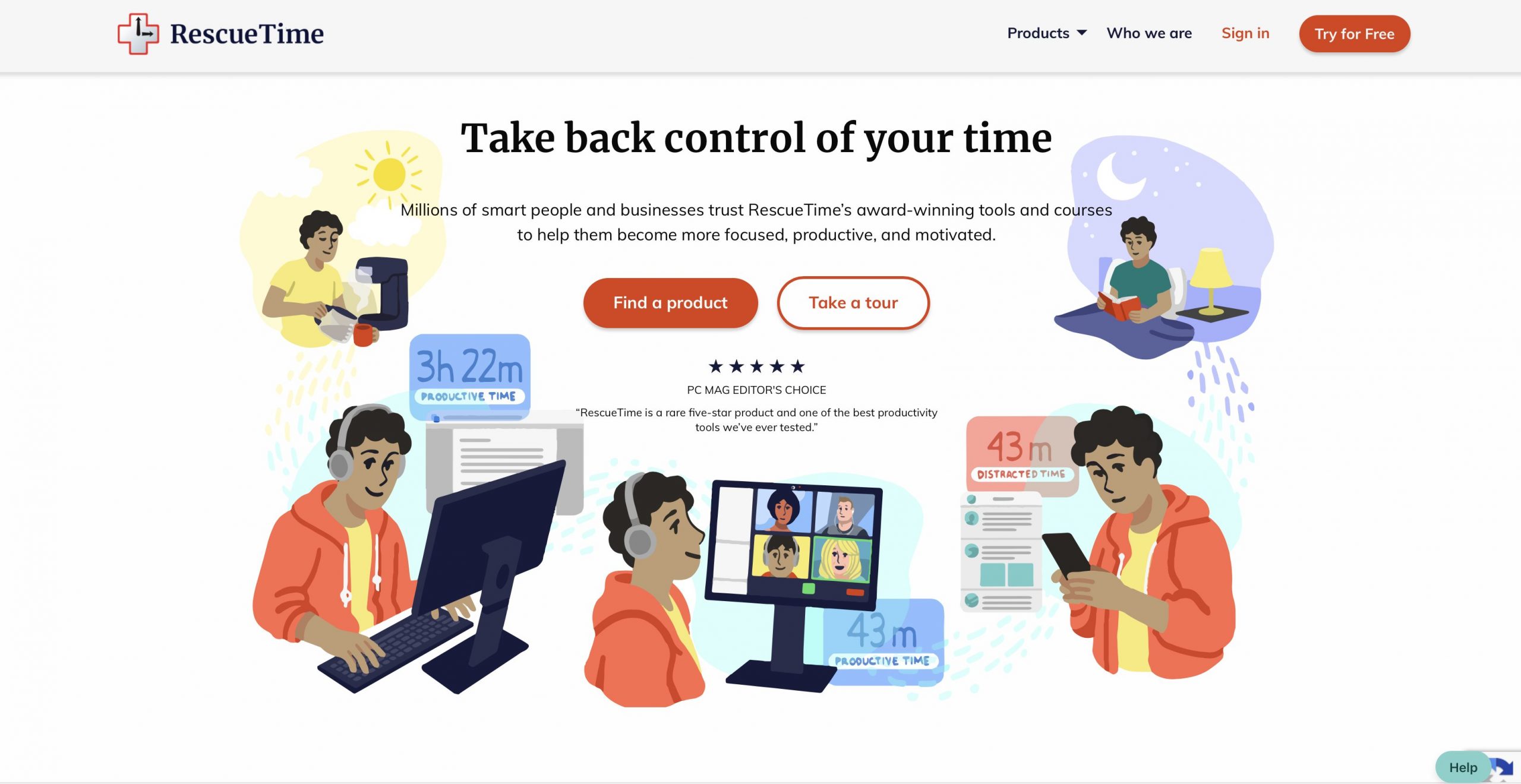 RescueTime is another time tracker tool for time management and productivity. Features to note with RescueTime are its Alerts and Block Distractions. Alerts is when RescueTime will give you occasional alerts that lets you stay focused so you can achieve the goals you set for yourself. To add, its Block Distractions is a great help since it blocks websites which may provide distractions for you. You can choose to limit your usage of these websites, or you can schedule a time in your day where you won't be distracted. Another thing we like about RescueTime is that it automatically tracks where your time is going and gives you an overall insight on your productivity. It lets you know what your work habits are and how much time you are using towards productivity.
RescueTime has a Lite version that's free to use and has limited features. If you want to have full access to RescueTime's features, paid plans start at $6 per month.
You might also enjoy:
Author:
Clarence