<!–
–>
Great flexibility, powerful website building tools, and
excellent customer support. It exemplify the top-of-the line multipurpose
WordPress themes with healthy sales figures. They are thrown in for good
measure.
You may not need a best multipurpose wordpress theme for a
single website-building project. But, if you design websites for a variety of
clients or uses, you'll save lots of time and money by going the multipurpose
theme route.
You
won't have to familiarize yourself with a number of different themes
You'll
most likely have all the design tools you need right at your fingertips
Because
of the skillset needed to design and develop a multipurpose theme you can
almost always expect to receive top-notch customer service.
If you tend to specialize in certain website types, e.g.,
blogging, portfolio, or WooCommerce, we have an advice. Some multipurpose
themes, including several of those listed here, feature specific strengths in
certain areas.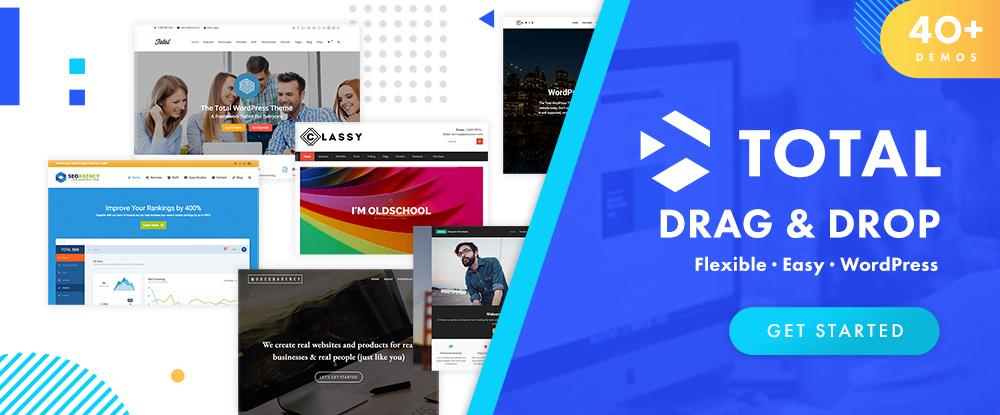 Whether you like
to take the time to build a website one careful step at a time, or you're in a
rush to get one up and running in response to an urgent need, Total will help
you do the job right.
This multipurpose
wordpress theme is fast, flexible, an out-and-out joy to work with, and an
ideal choice for creating any type of a website for any business or to serve any
purpose.
Total is packed
with useful features, any one of which you can disable if you don't need it, so
it won't slow you down. Features you will definitely be using include:
Total's Dynamic Template function lets you customize layouts any
way you want 
The popular WPBakery drag and drop page builder together with 40+
pre-made demos and 100 page-building modules to speed up your workflow
A Theme Customizer that utilizes 500+ styling options you can use
to change colors, fonts, and section or column widths
This WooCommerce
and WordPress plugin friendly theme serves more than 47,000 satisfied
customers.
2. BeTheme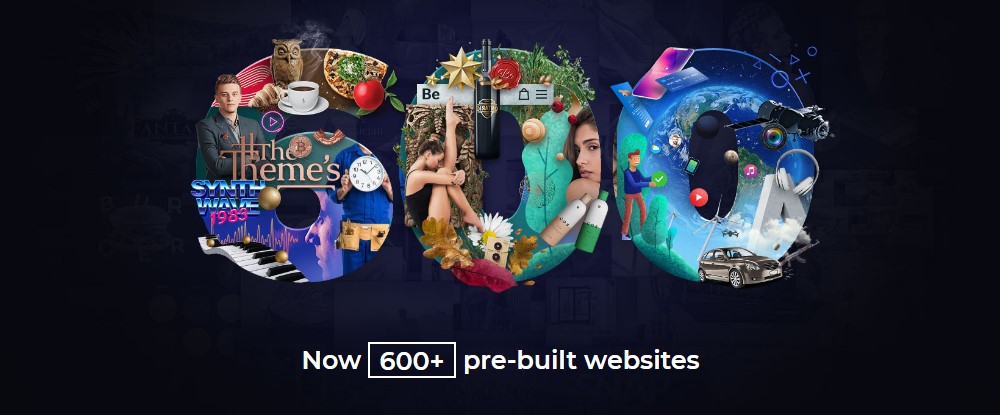 With BeTheme, it
doesn't matter if you're a beginner, what style or type of website you have in
mind, or if you have a demanding client who wants to have a website up and
running right away!
BeTheme's 40+
core features give you the tools, flexibility, and shortcuts you need to take
on whatever assignment or situation you are likely to be faced with including
the ability to deliver a website today to a client who demands to have it ready
tomorrow.
Things that make
this happen include:
600+ customizable pre-built websites that cover 30 industry
sectors, numerous small business niches, and all major website types and styles
The Muffin Builder page builder, Admin Panel, and other features
that eliminate the need for coding
A Layout
Generator plus a wealth of color, font, and grid options, and special effects
Click on the
banner to learn more about BeTheme's core features.
3. Kalium — Creative multipurpose theme for WordPress & WooCommerce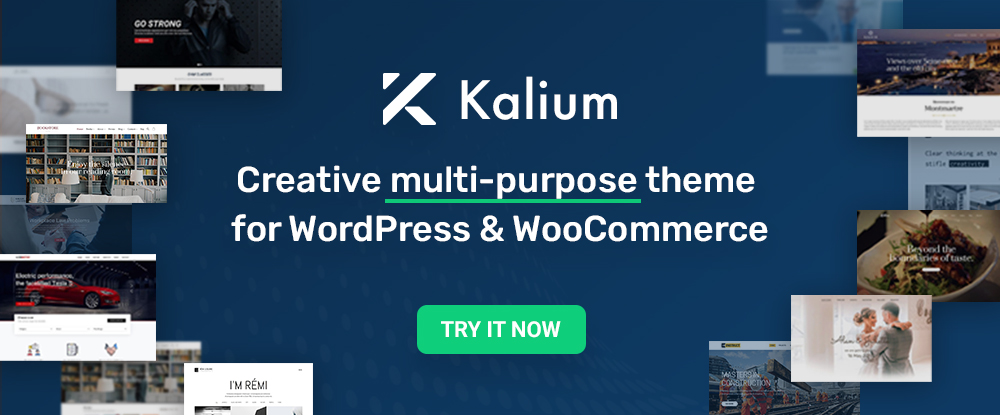 Kalium's
full-concept demos make it easy for beginners and advanced web designers alike
to get a website-building project off to a fast start. More than just home
pages, these full-paged demos are super useful once you've picked one that
resembles what you want your website to look like.
To help you
complete your website, Kalium gives you:
The drag and drop website builder together with Revolution Slider
and LayerSlider, plus its Elementor, WooCommerce, and SEO friendly
Header and navigation options, 30+portfolio types and sub-options,
blog layout options, custom post types, and shortcodes for everything
Lifetime automatic updates at no cost to you
A font management library
Kalium is a top seller with more than 38,000 clients. Click on the
banner to check out the visually stunning full-concept demos and Kalium's other
features.
4. TheGem – Creative Multi-Purpose High-Performance WordPress Theme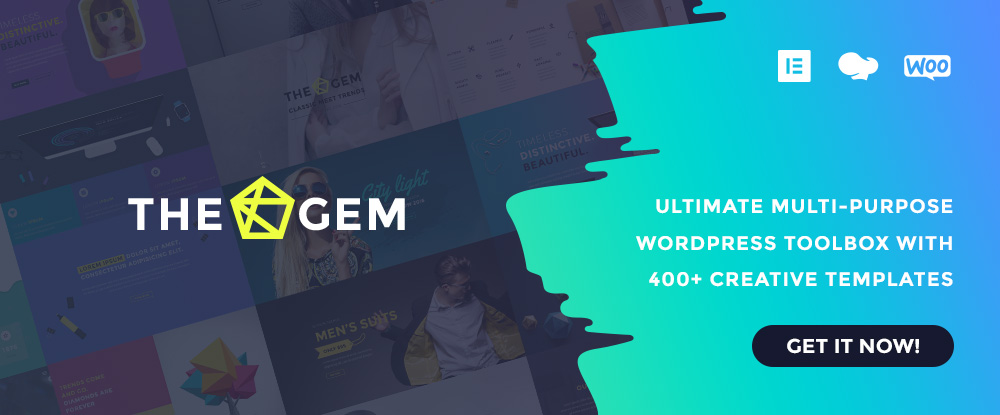 With more than
50,000 users TheGem tops the list of ThemeForest best sellers. The ultimate
multi-purpose toolbox, TheGem is perfect for professionals and beginners alike.
This highly
customized theme's features include:
400+ beautiful creative templates for any purpose and any business
niche
Elementor or WPBakery page builders
TheGem Blocks, consisting of over 3000 pre-designed section
templates
A valuable collection of WooCommerce templates
5. Avada Theme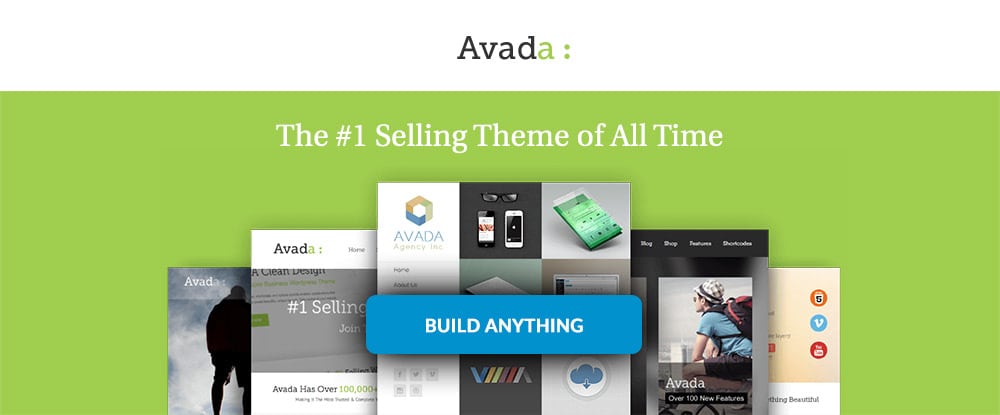 Sales numbers can say a lot about
a theme, and Avada is the all-time #1 top selling theme. A look inside the
package tells you why.
There are 40+
one-click demos to get your project underway
Avada's Fusion
Builder is totally drag and drop and the CoreFusion toolbox contains $200 worth
of tools
The Dynamic Content
System offers unparalleled flexibility
Avada is optimized
for speed and its 100% responsive and WooCommerce compatible.
6. Uncode – Creative Multiuse & WooCommerce WordPress Theme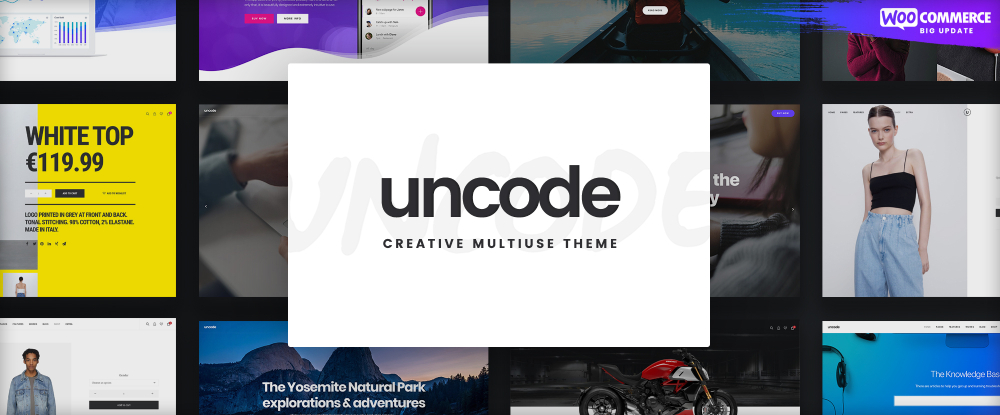 Uncode is a
responsive, high-performance, smooth and sleek, and pixel perfect multipurpose
theme you can use to create websites that feature those very same
characteristics – time after time. They have introduced the ultimate WooCommerce Custom Builder and Website Wireframes
Plugin.
Uncode's advanced grid system with its dozens of options lets you
create virtually any layout
Blog and portfolio website building are two of Uncode's
strongpoints
The showcase of user-created websites highlight the
website-building possibilities open to you
7. Pofo – Creative Portfolio, Blog and eCommerce WordPress Theme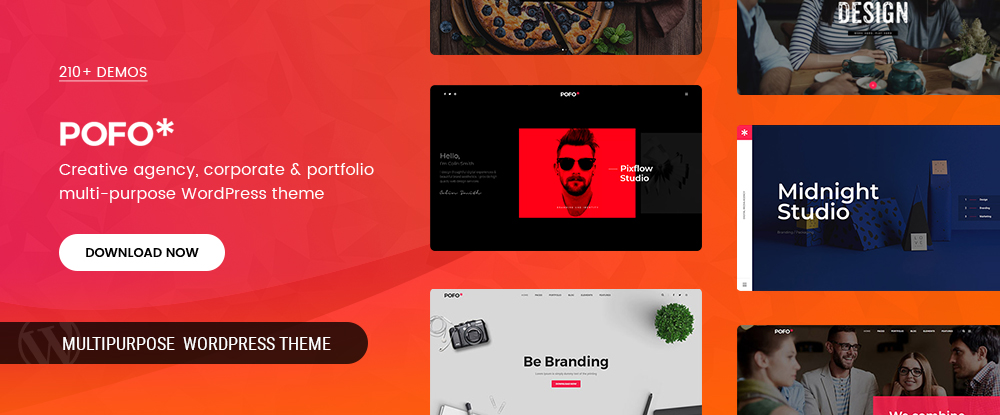 Pofo may be the
best choice for you if your projects focus mainly on blogging, portfolio,
services, or eCommerce websites
WPBakery and Revolution Slider are included along with 150
pre-built design elements, 25+ home pages and 200+ demo pages
Custom shortcodes, when used with the WordPress Customizer,
provide unparalleled flexibility
Pofo is crazy-fast, SEO optimized, and gives you excellent
customer support.
8. Hongo – Modern & Multipurpose WooCommerce WordPress Theme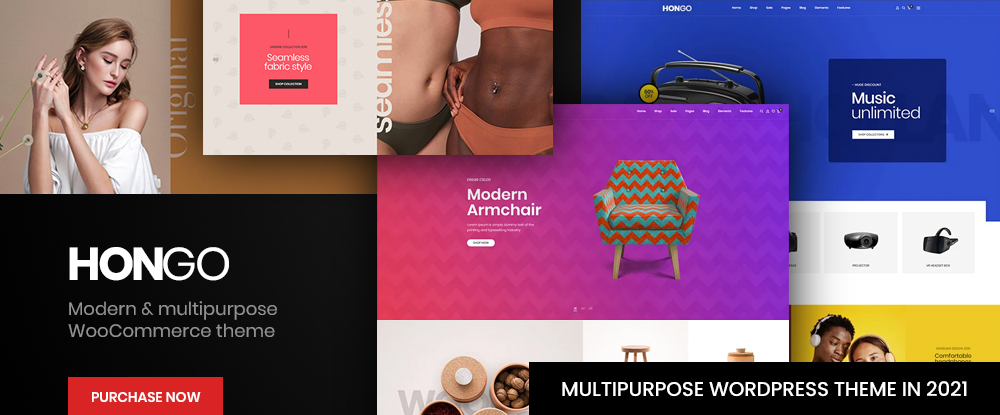 Although Hongo is
a relatively new kid on the block, it has created quite a stir and favorable
impression in the web design world with its:
Out-of-the-box product features including product compare, quick
view, filters, catalog mode, and more
Custom shortcodes for use with WPBakery and the WordPress
Customizer
12 ready store demos, 200+ creative elements, and 250+ templates
Hongo is an
excellent choice for WooCommerce store, company web, and blogging website
building projects.
9. Brisk – Multi-Purpose Elementor WordPress Theme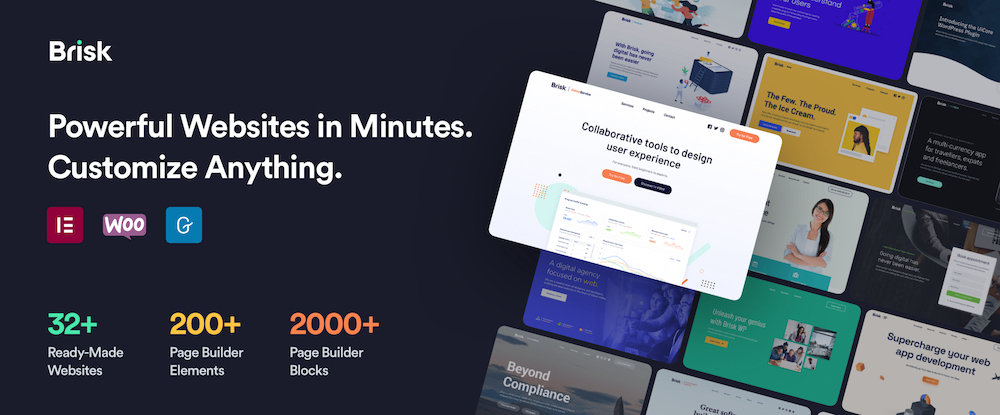 Creating a
website with Brisk has the interesting side effect of making you feel like a
pro from the get-go.
Maybe it's the total lack of any need for coding.
Or Brisk's interactive design tools and other interactive features
Or the 30+ ready-made websites, 2,000 Elementor template blocks
and 200+ Elementor widgets
Or simply the tons of customization options that give you total
control over the design of your website.
***** 
WordPress users have lots of
different choices and decisions to make. As they go about their
website-building planning, one of the most important is choosing the right
WordPress multipurpose theme for the task at hand. For many, if not most users,
the choice will be a multipurpose theme for several reasons.
A typical multipurpose
WordPress theme takes a lot of hard work and time to design.
It has to be
extremely flexible, dependable, and kept up to date.
It also should be
exceptionally user friendly.
The 9 top multipurpose wordpress themes
described here easily meet those criteria.
Finding which one would best suit
your needs may take a little time and some careful thought on your part. But
when you get right down to it, there's not a bad choice in the bunch. One or
two may just be a better choice for you than others.

0 Comments