The right web tools and services
streamline your workflow in an effective way. With the use of web tools, you
can do work smarter rather than harder and easily achieve the desired result
within a specific time period and most times, even save money. In the last
years, web tools, apps, and online services became part of our everyday lives
and I personally cannot imagine living without them.
There are lots of awesome online
tools. Website and logo creators can help you launch online your business or
blog in 30 minutes or less while keeping the spending at its minimum and
without having any special knowledge.
Looking for a readymade website, pick
a WordPress or Joomla template and you are good to go. Customizing them takes a
couple of minutes and everybody can do it as there are plugins that will help
you with to drag-and-drop what you need.
Below we reviewed on short over 30
different web tools and services that are popular among web designers,
developers, and online entrepreneurs.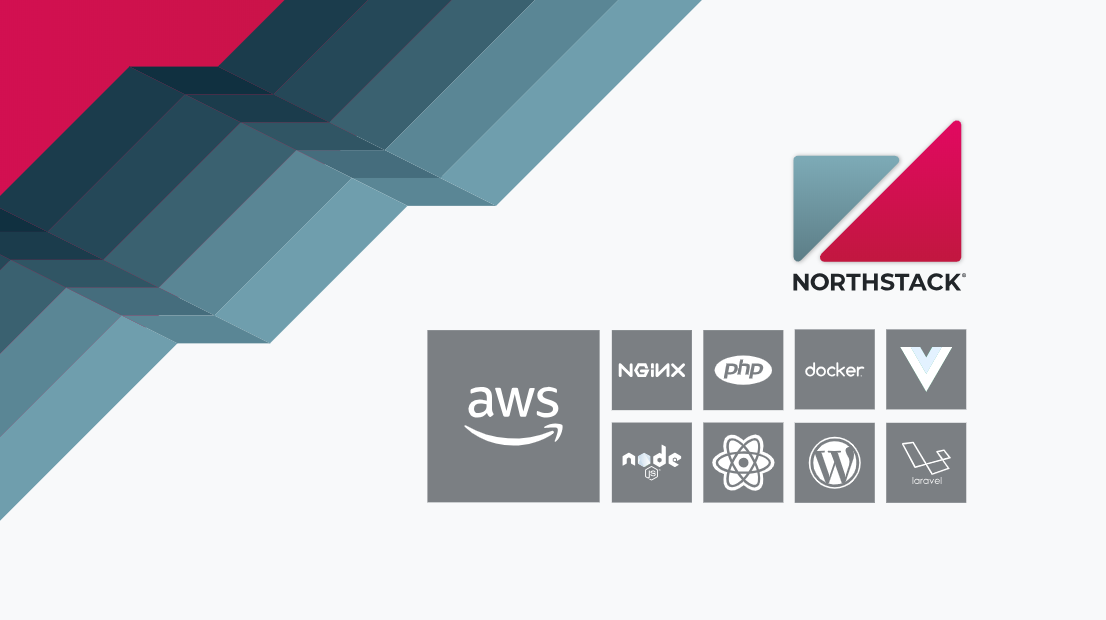 Tired of paying for hosting support
you don't need? NorthStack is a modern, serverless hosting solution built just
for developers. It's fast and easy, it's economical, and it's just the right
amount of managed so you can focus on writing code (leave the security updates
and server maintenance chores to them).
The team behind NorthStack are the
popular professionals from Pagely and they have deconstructed the traditional
hosting plan to free customers from worrying about plan limits or servers. All
hosting resources, in addition to Aurora Serverless by AWS, can be thought of
as streams in which your site simply plugs into and you only pay for what you
use.
The pricing page is the most detailed and well-explained one that I have ever seen. Check it.
2. Proto – Prototypes That Feel Rea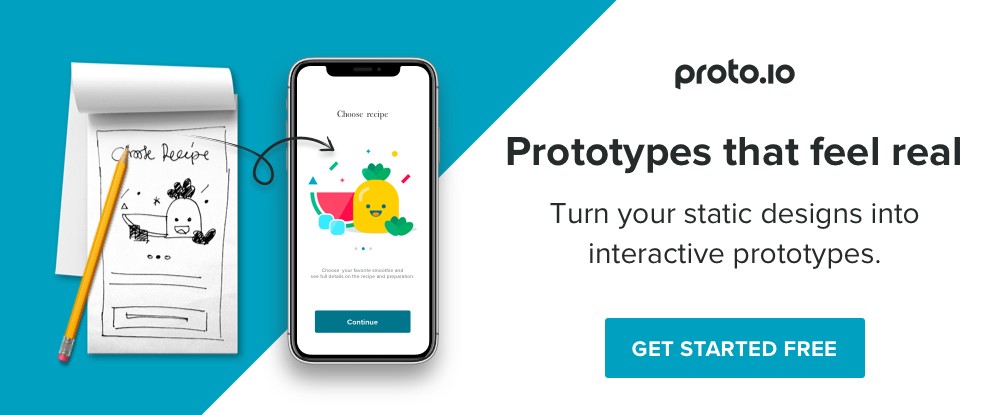 Proto.io is a web platform enabling
users to create a fully interactive mobile app prototypes. It was launched in
2011 and it is used by over 500,000 people and thousands of companies,
including huge brands like PayPal, Amazon, and Disney. It is best suited for
web designers, developers, product managers, and entrepreneurs, but it can be
used by anybody who wants to turn static designs into interactive prototypes.
Only your imagination is the limit, it can be used also by bloggers for example
to explain a concept.
Proto.io is super simple to use, there
is a built-in drag-and-drop builder, a friendly interface and tons of features
and options that will make your prototypes look awesome. You can add Adobe,
Google and even your own fonts. You can record how users experience your
prototype on the device, you can instantly transfer Photoshop and Sketch
designs into Proto.io and many other features are at your disposal. Check the
demo page where over 10 examples will inspire you.
All plans have unlimited features and if no plan is ok for your budget after the 15-day free trial expires, you will have a limited free plan at your disposal.
3. POWr.io – Website Plugin Library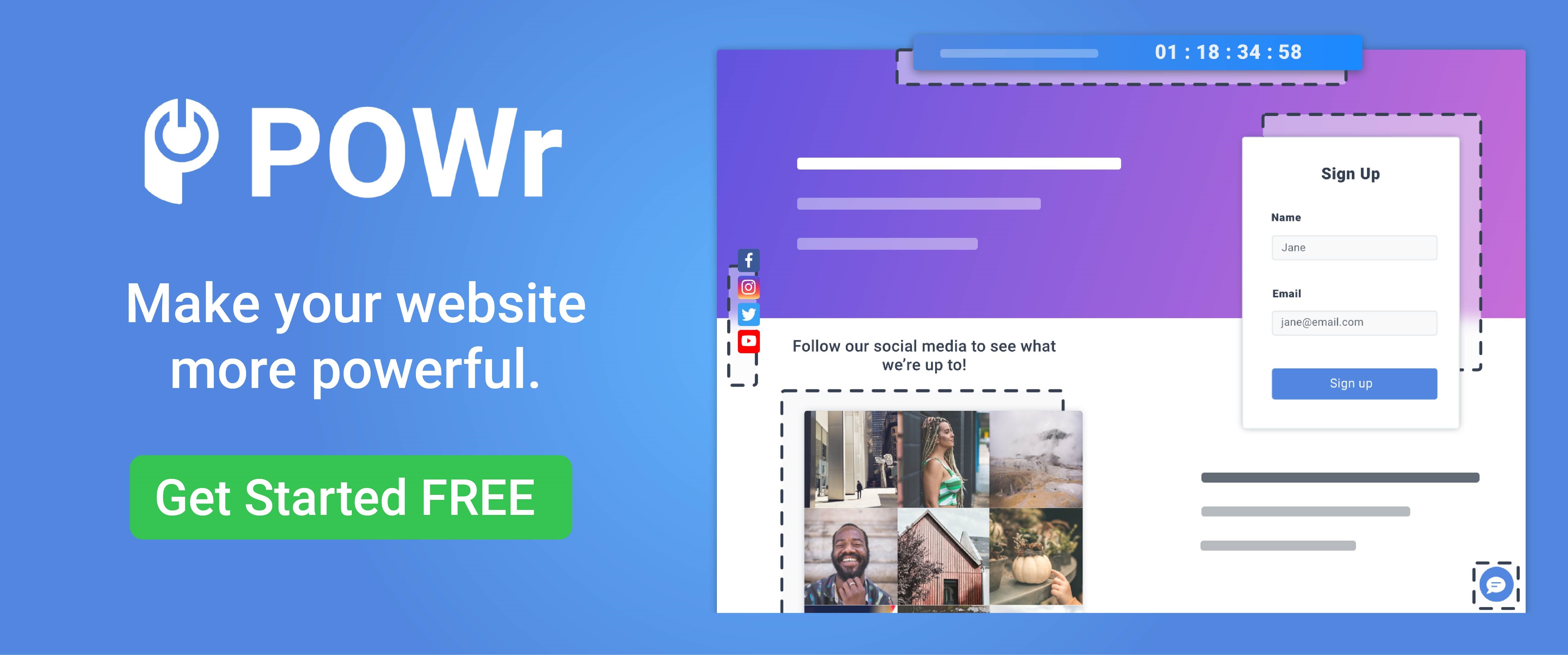 Creating
a great website is easy today with the myriad of platforms that can help you,
but creating a high converting, engaging website is no easy task. Enter POWr, a
complete library of website tools used on over 8 million websites to improve
conversions, got more followers, offer support to their customers, and much
more.
POWr
offers over 50 free, easy-to-use plugins, structured in categories: from forms,
galleries, social media feeds, payment buttons, live chat and countdown timers.
Anything you want to do on your website can be done without having to write a
single line of code and without having any special skills.
It
doesn't matter what platform you are using, POWr works seamlessly with
WordPress, Wix, Weebly, Squarespace, HTML and any other solution.
Sign-up for free and make your website more powerful in a few simple clicks.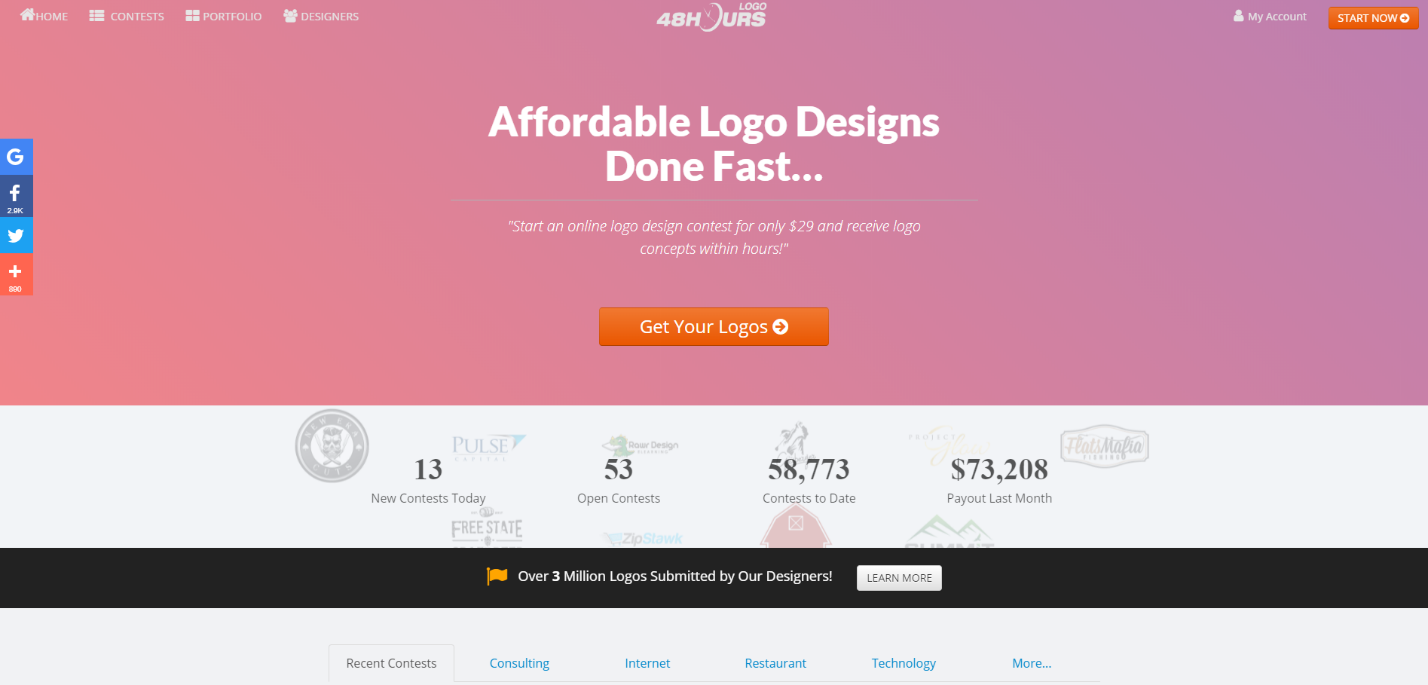 Launching a new startup in 2019 is
easier than ever. There are website builders available that will help you get a
complete, fully functional site in less than 30 minutes. Same happens with the
logo, by using the right platforms. 48HoursLogo was launched in 2010 and since
then there were created over 40,000 logos for small companies.
Use it to launch a logo design contest for only $29 and you will receive over 20 logo concepts made by real designers.
5. Argento – Most Powerful Magento Theme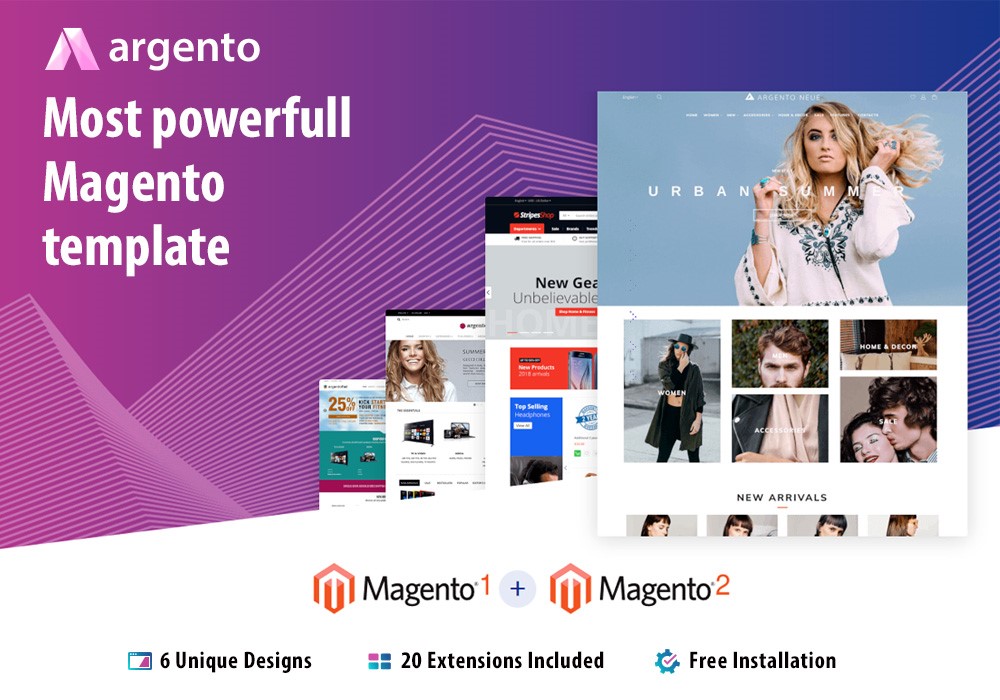 Argento is the most powerful and appreciated Magento template that powered over 9,000 websites in the last 9 years. It comes loaded with 6 gorgeous, unique designs, 20 extensions that will make your shop stand out of the crowd and will save you money, as everything you need is included, you don't have to spend a penny more.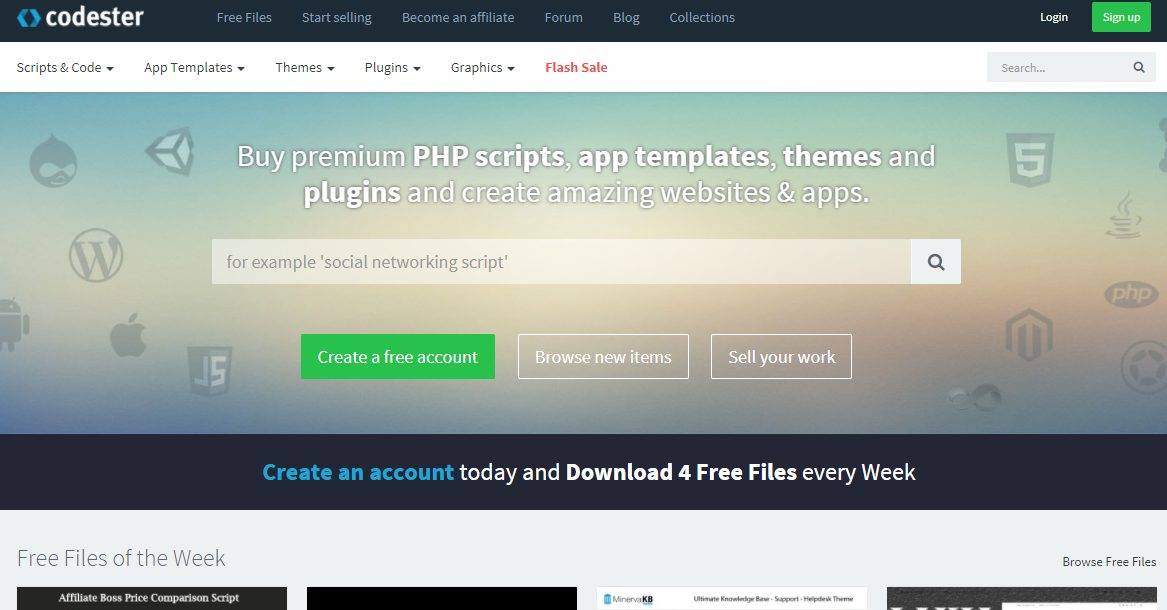 Codester is the designers and
developers of heaven. This huge marketplace is loaded with thousands of premium
PHP scripts, codes, app templates, themes, plugins, and graphics. It is updated
daily with awesome new stuff.
Always check the Flash sale section where hugely discounts items are being sold.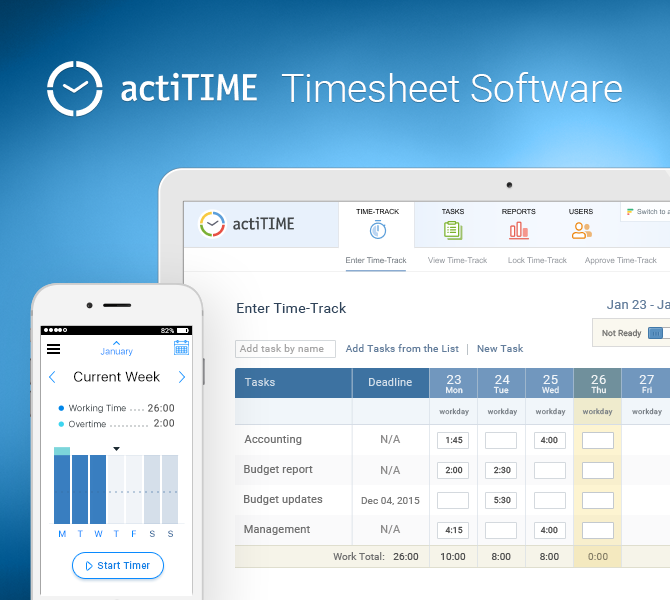 actiTIME is the most popular and
complete timesheet software on the market, being loaded with tons of features
and options, including a super-fast and friendly interface. actiTIME works
great for all kind of companies, including Fortune 500 huge brands.
Try all features of actiTIME Online timesheet for free for 30 days.

Dr. Link Check will automatically scan your whole website for broken and malicious links with one click and send you a comprehensive report in minutes. Get rid of bad links and make your website visitors happy.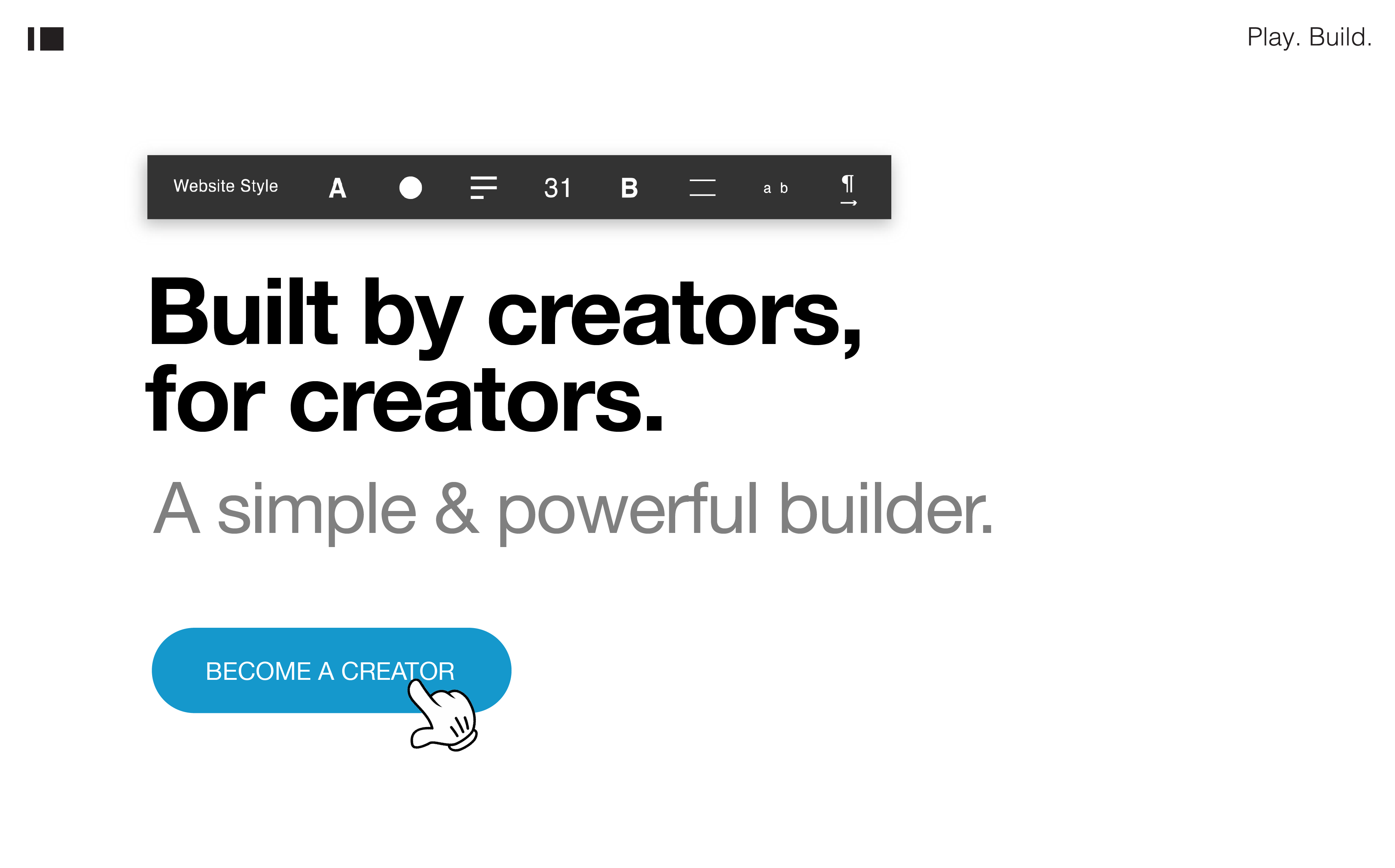 IM Creator was used to create over 17 million websites and it is by far the most popular free website builder on the planet. Using IM Creator, anybody can create gorgeous websites without writing a single line of code or having any special knowledge.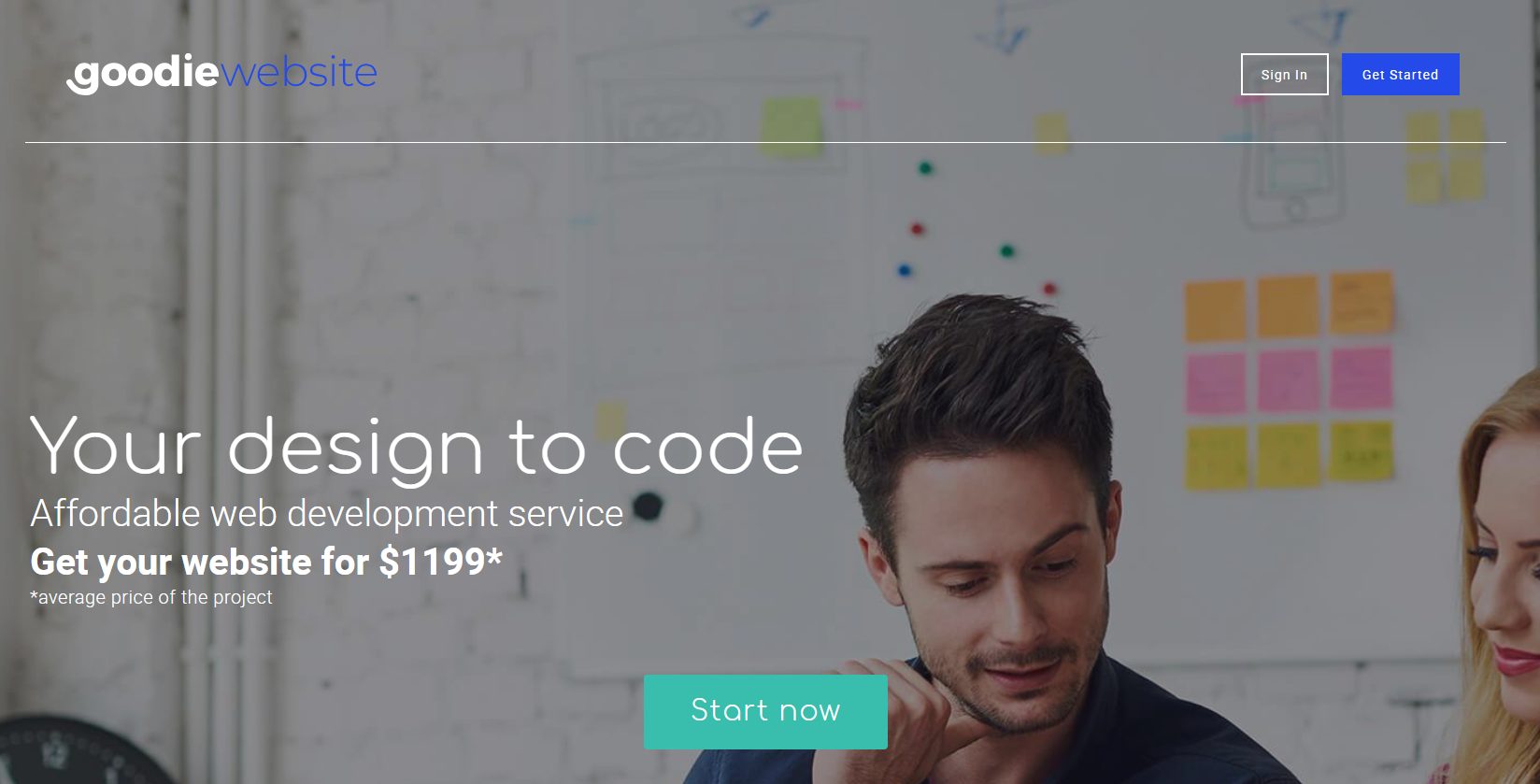 Goodie is a well-known web development
service and highly appreciated, being mostly used by small companies looking to
amplify their online presence, by designers looking for a reliable web
development partner and for creating simple WordPress and 1-10-page websites.
The average price of a website with Goodie is $1,199. Discuss with them your next project.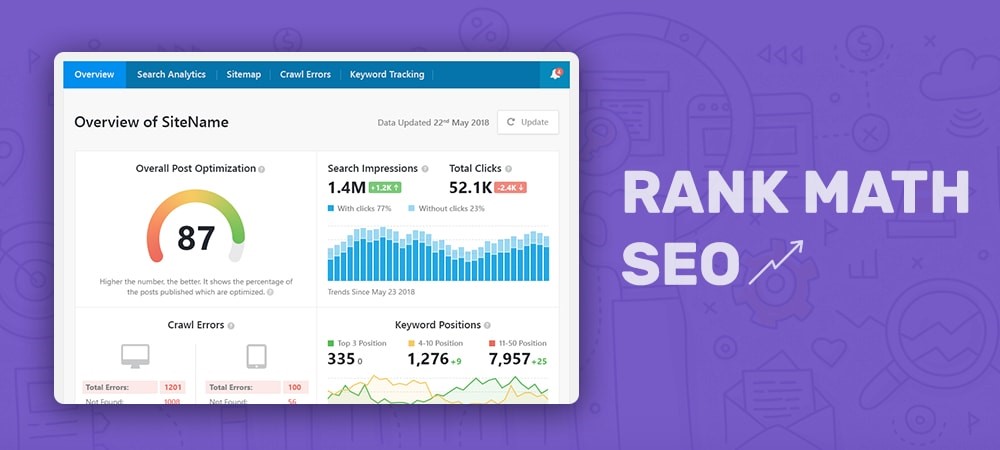 Rank Math SEO is the most powerful WordPress SEO plugin on the market that will help your website rank higher in search engines and you get rid of the usually complicated setup. Rank Math configures by itself and will help you write SEO friendly content from the very first moment.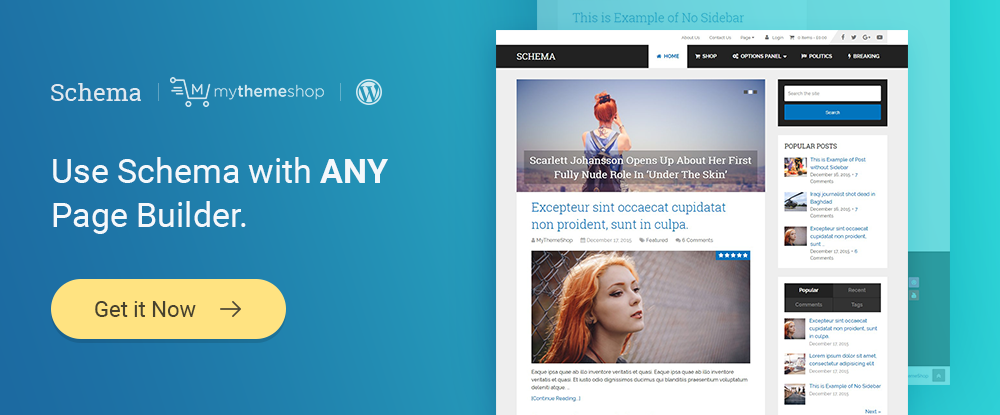 Schema is the first WordPress theme that is lightning fast loading, literally. Such a fast theme will create a nice feeling for your visitors, and it will greatly help your website rank higher in the search engines. Schema has everything the competition has, and in plus is packed with unique features and options.
13. Landing – Free OnePage Bootstrap 4 Template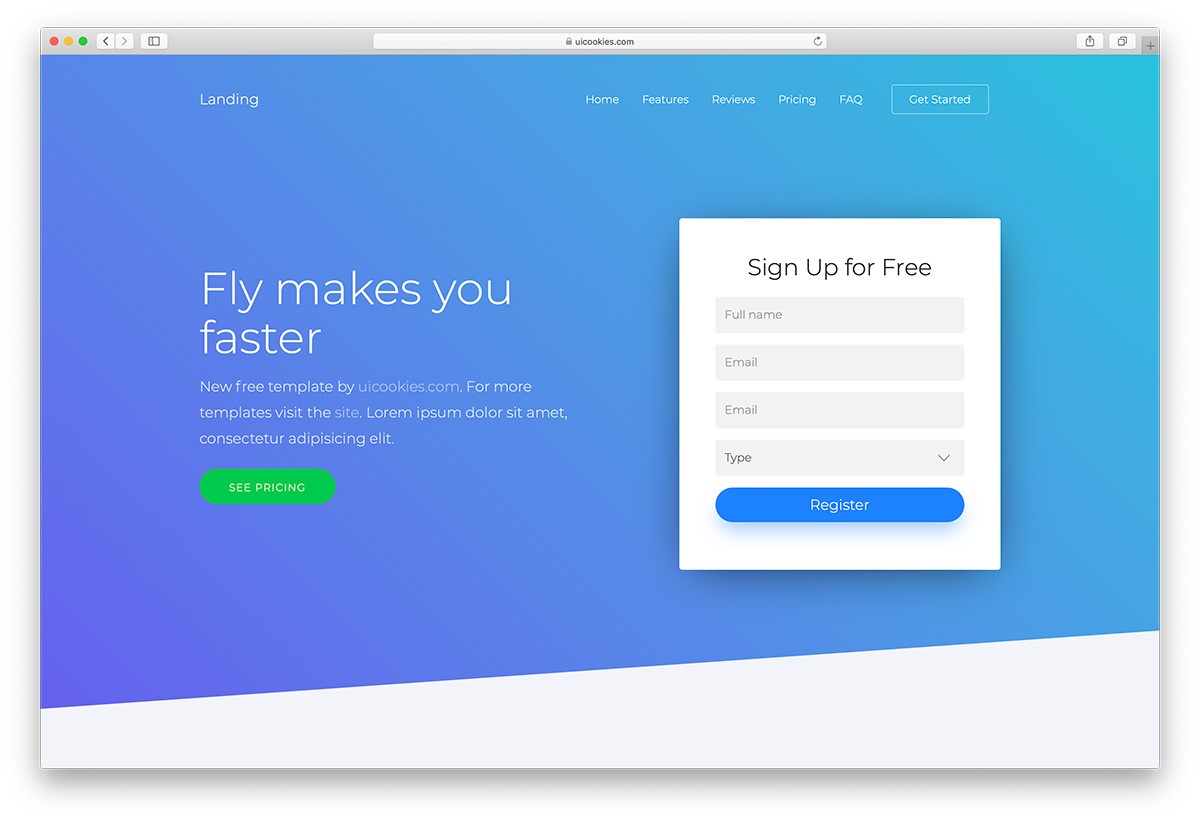 Landing is a pixel-perfect, one-page and free to use Bootstrap 4 template that you can use to present and sell your product or service. It is super simple to fully customize it, having a friendly interface with lots of options.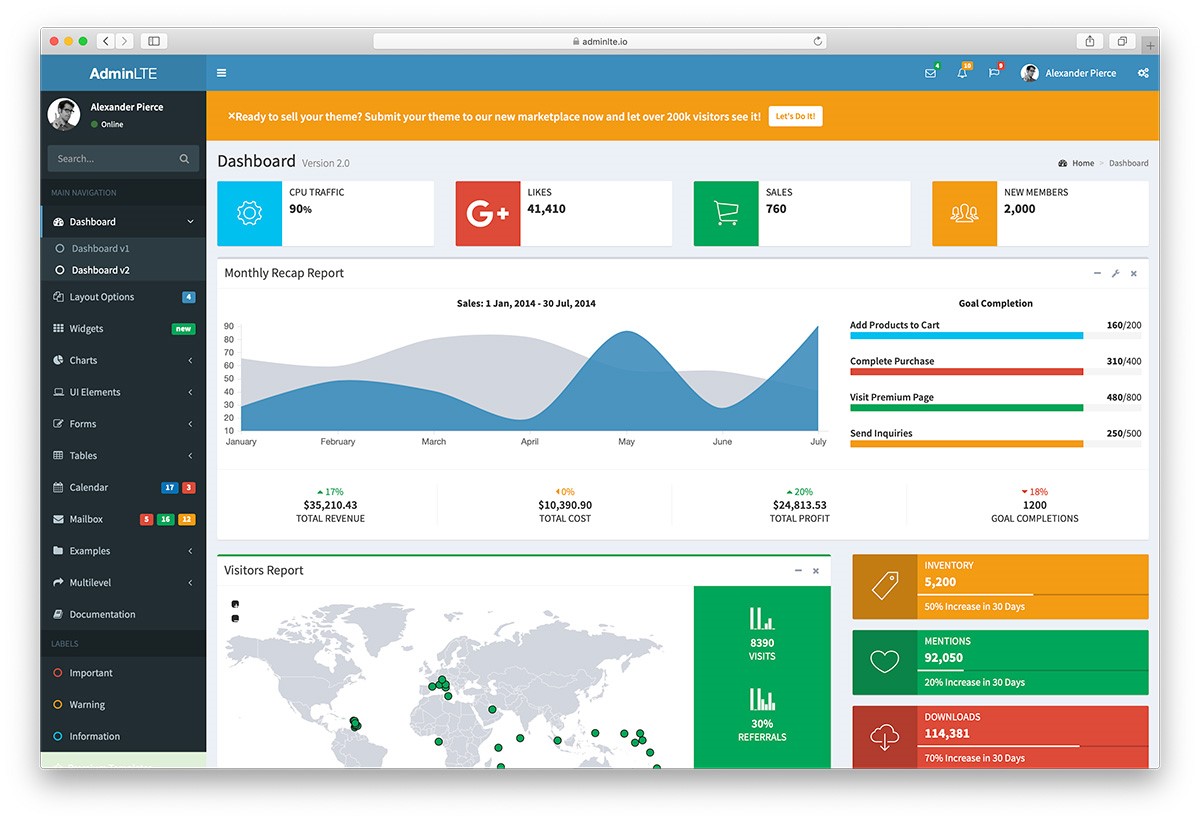 AdminLTE is the preferred open source
admin dashboard & control panel theme on the market, being loaded with tons
of features and options, and lots of premium themes that look great on any
device.
Check it.
15. ServicesLanding – Bootstrap Landing Page Template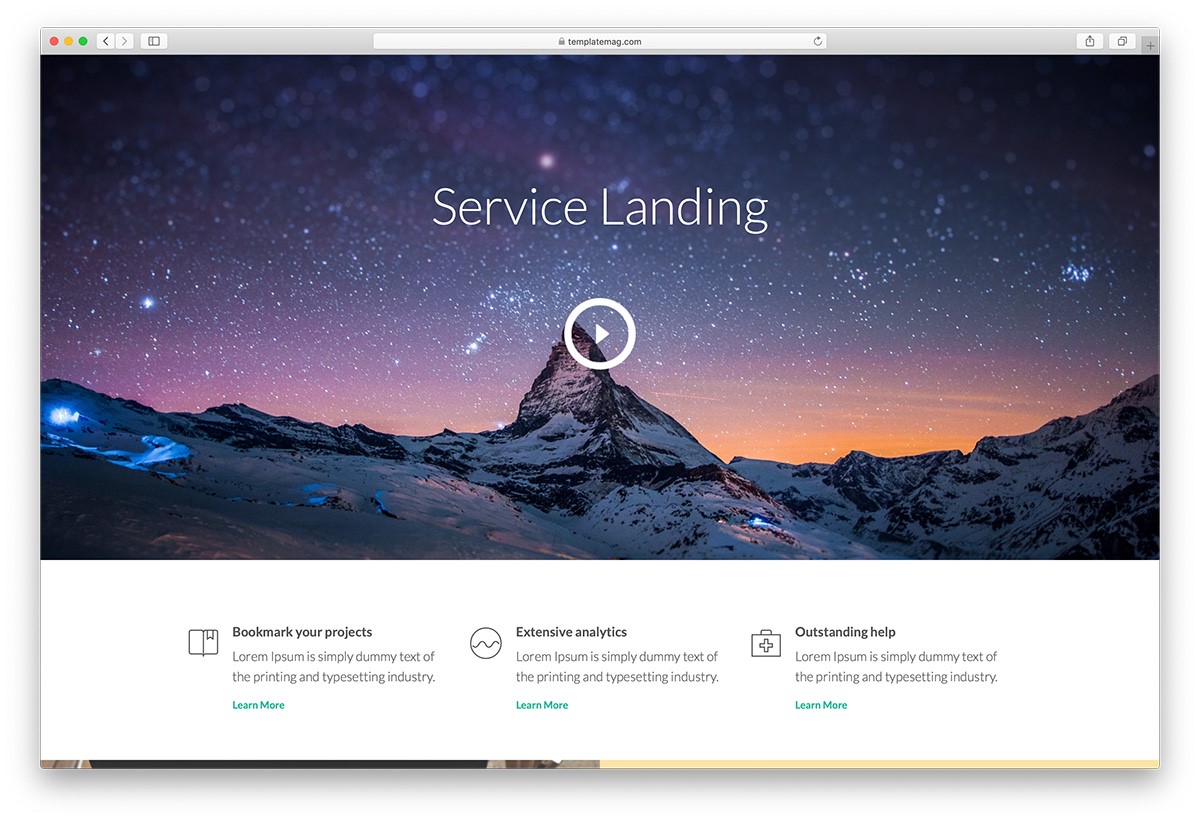 ServicesLanding is a Bootstrap landing page template that looks great on any device, it is super simple to configure and it is packed with the latest technologies and options, is super simple to fully customize and use.
16. MailMunch – Create Beautiful Landing Pages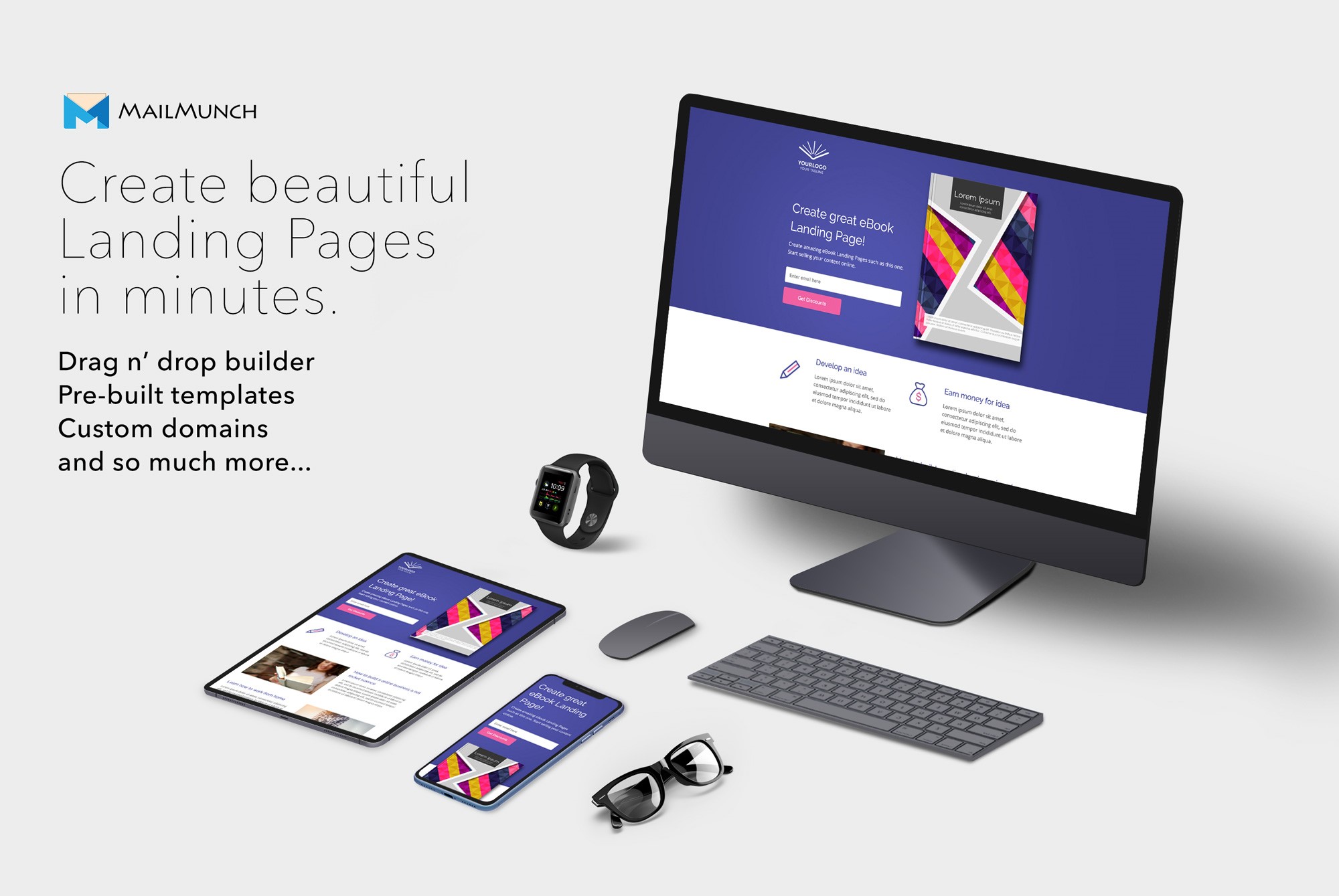 MailMunch is a professional and effective drag-and-drop builder that you can use to create high-converting landing pages and squeeze pages without having any coding skills or previous experience. Increase conversions by up to 400% in no time with MailMunch by creating unlimited landing pages and custom pages for any campaign you have.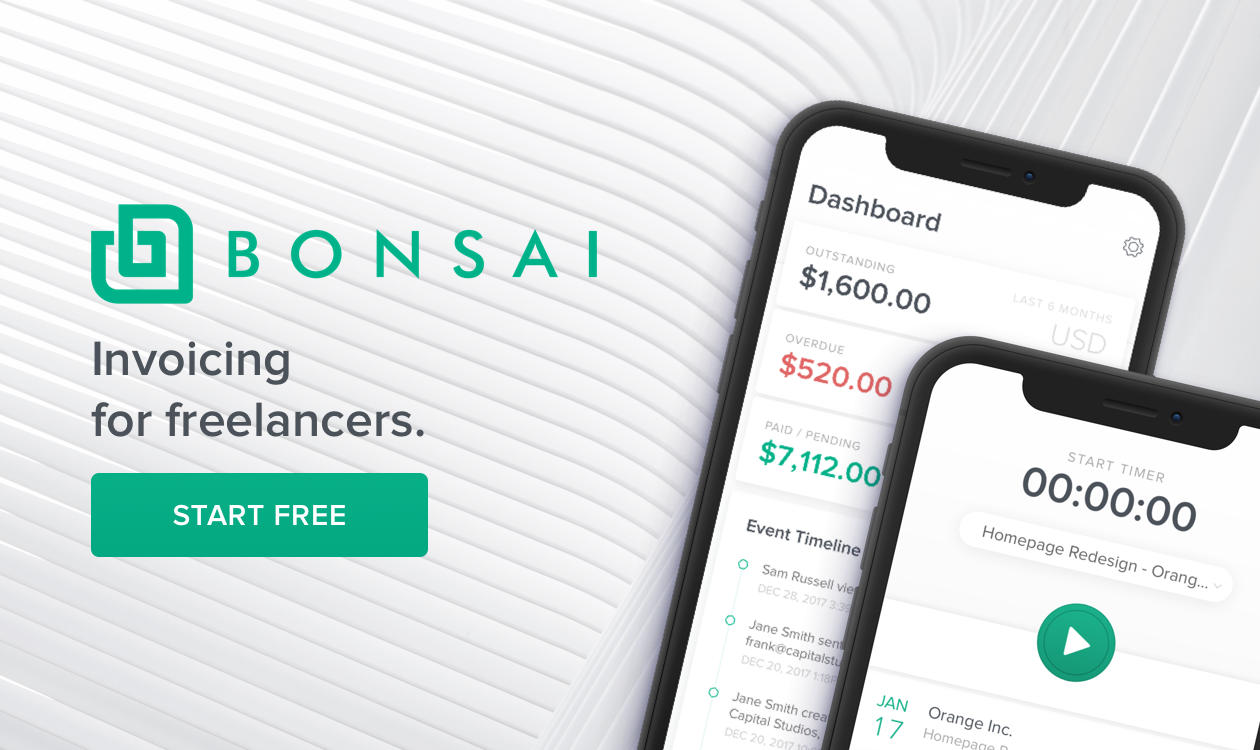 Bonsai is a powerful invoicing
software dedicated to freelancers, with over 100,000 happy users. It can be
used to send fully customized, smart invoices, to create contracts, proposals
and much more.
Once you go Bonsai, you will never go
back. This dedicated solution is packed with tons of features and options,
including a lightning-fast interface that works awesome.
Start using Bonsai for free.
18. Logomaster.ai – Free Online Logo Maker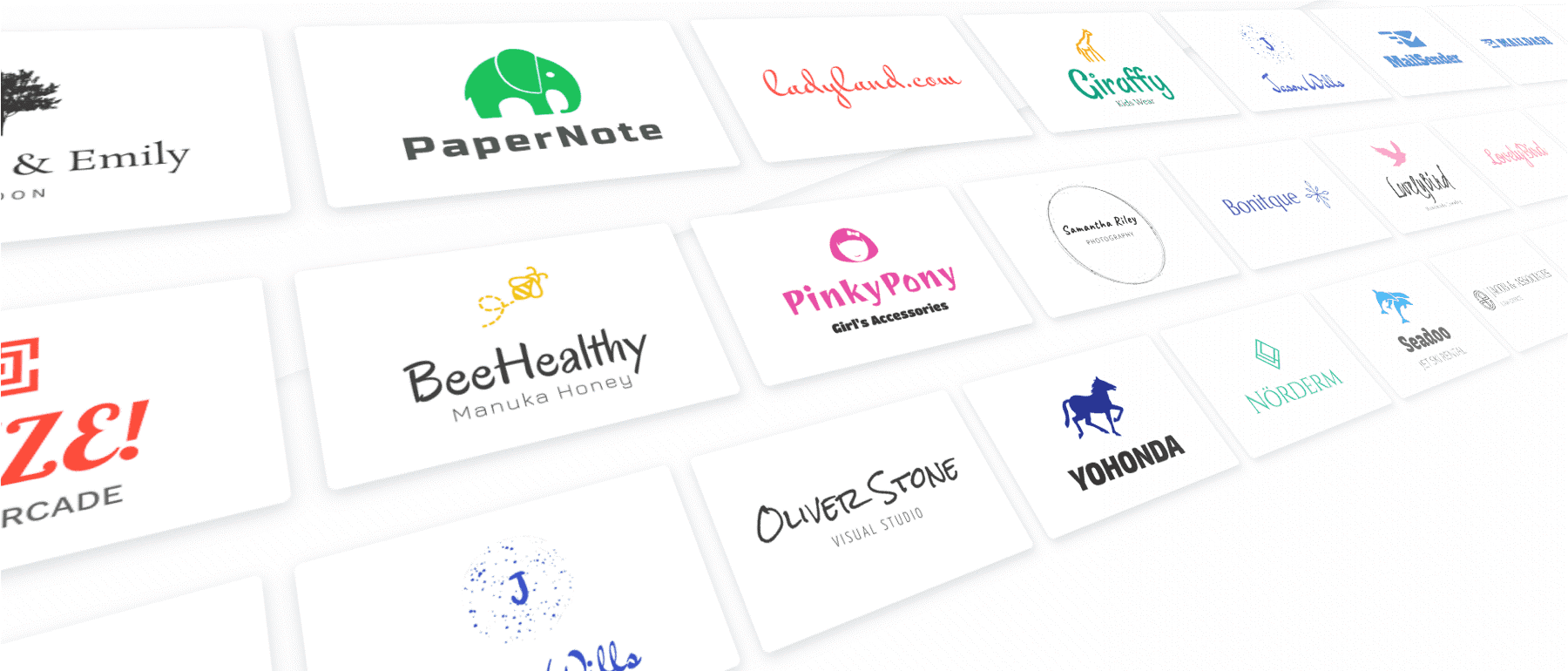 Logomaster is a powerful free online maker that will help you create a gorgeous, pixel-perfect design in no time. You simply write your business name, you add a slogan and symbol if needed, and the platform will generate hundreds of unique logos for you to choose from.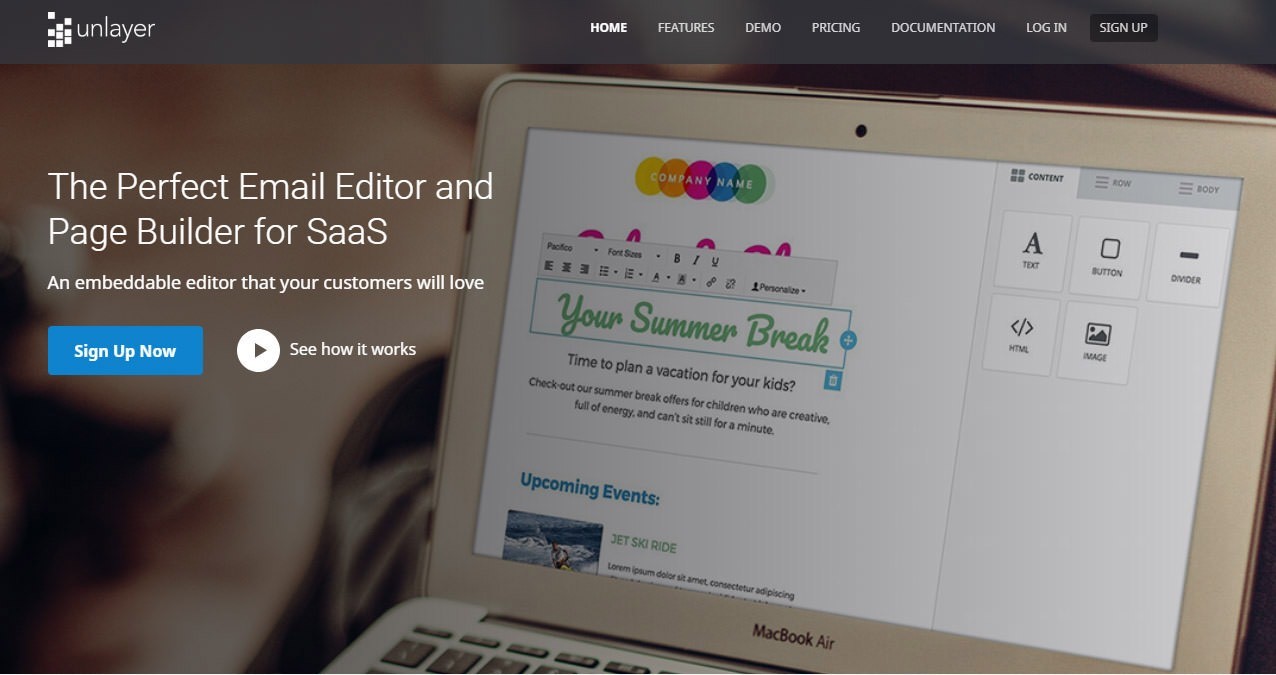 Unlayer is the most powerful and
popular email editor and page builder for SaaS and CRMs on the market, being
loaded with tons of awesome features and options. This embeddable editor will
permit your customers to create gorgeous emails and landing pages directly from
your app.
Anybody can use it, without having any coding skills or special knowledge.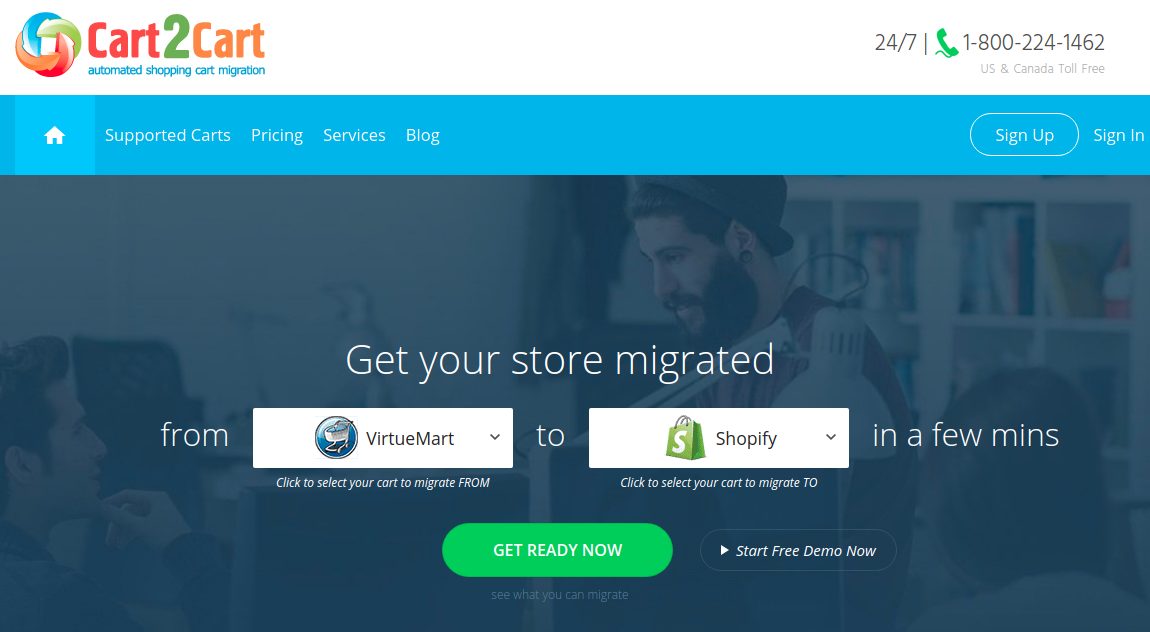 Cart2Cart is by far the simplest and
most professional automated shopping cart migration service on the market, that
you can use without having any special knowledge or previous experience. It
works with all the major carts on the market and it takes only a few minutes
for the migration to take place.
Start a free demo now and see Cart2Cart in action.
21. Shella – Ultimate Fast Responsive Shopify theme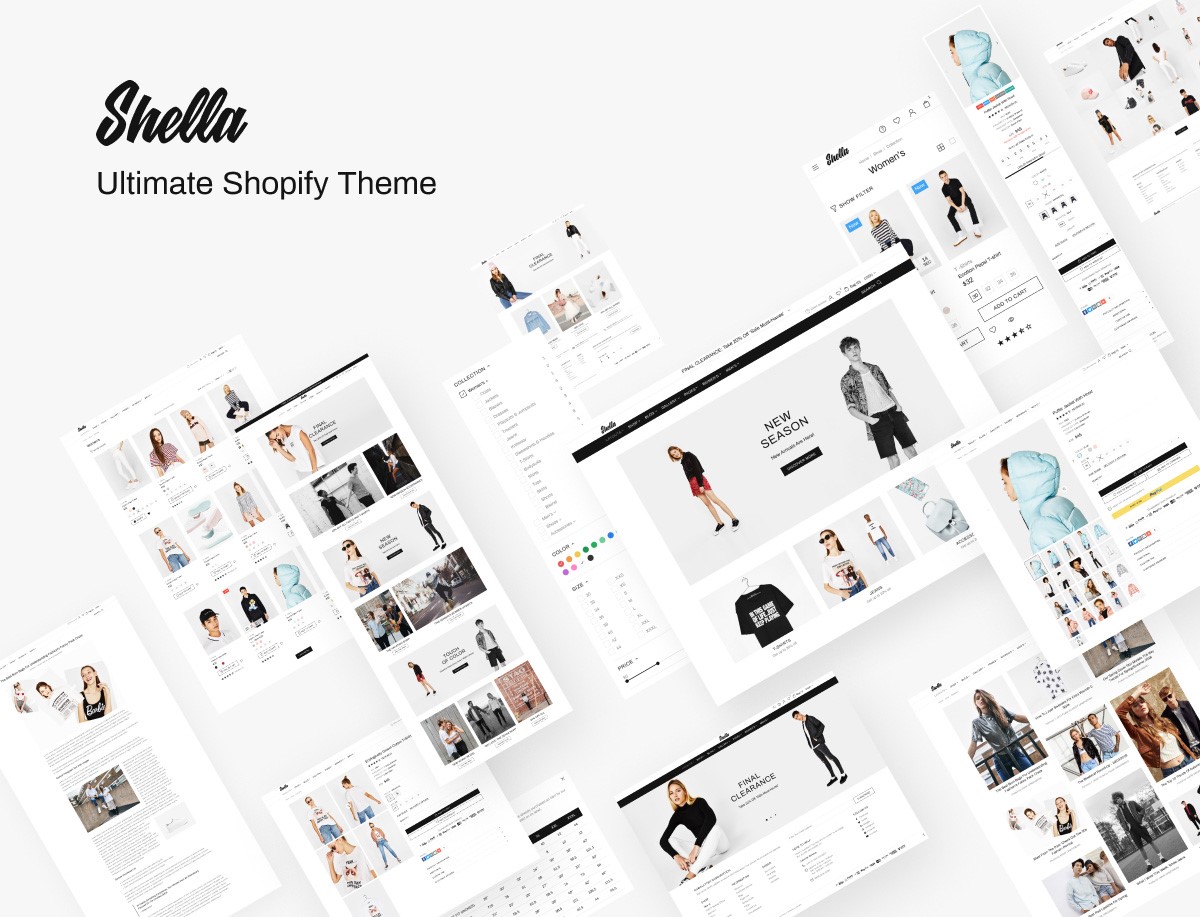 Shella is premium, responsive, fashion
Shopify theme that is loaded with unique features and options, being super
simple to use and customize.
Shella is working with Oberlo and all
the major drop shipping companies: shopzie, Gooten, Printify, Printful,
AliExpress and many others.
Build a shop that will stand out of the crowd.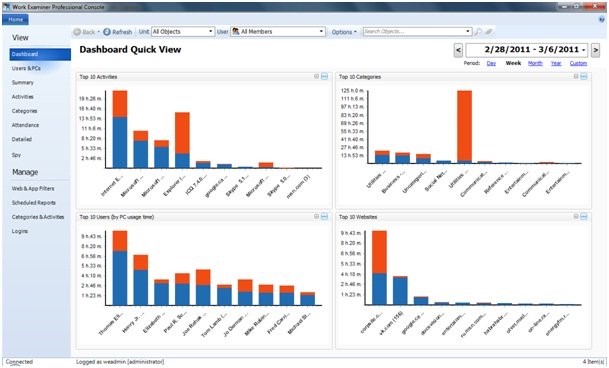 Work Examiner is a complete internet
monitoring software that can be used by anybody to increase productivity,
efficiency and security, preventing date theft. It is loaded with lots of
features and options, including a friendly interface that will guide you every
moment.
Start a free 30-day free trial with Work Examiner.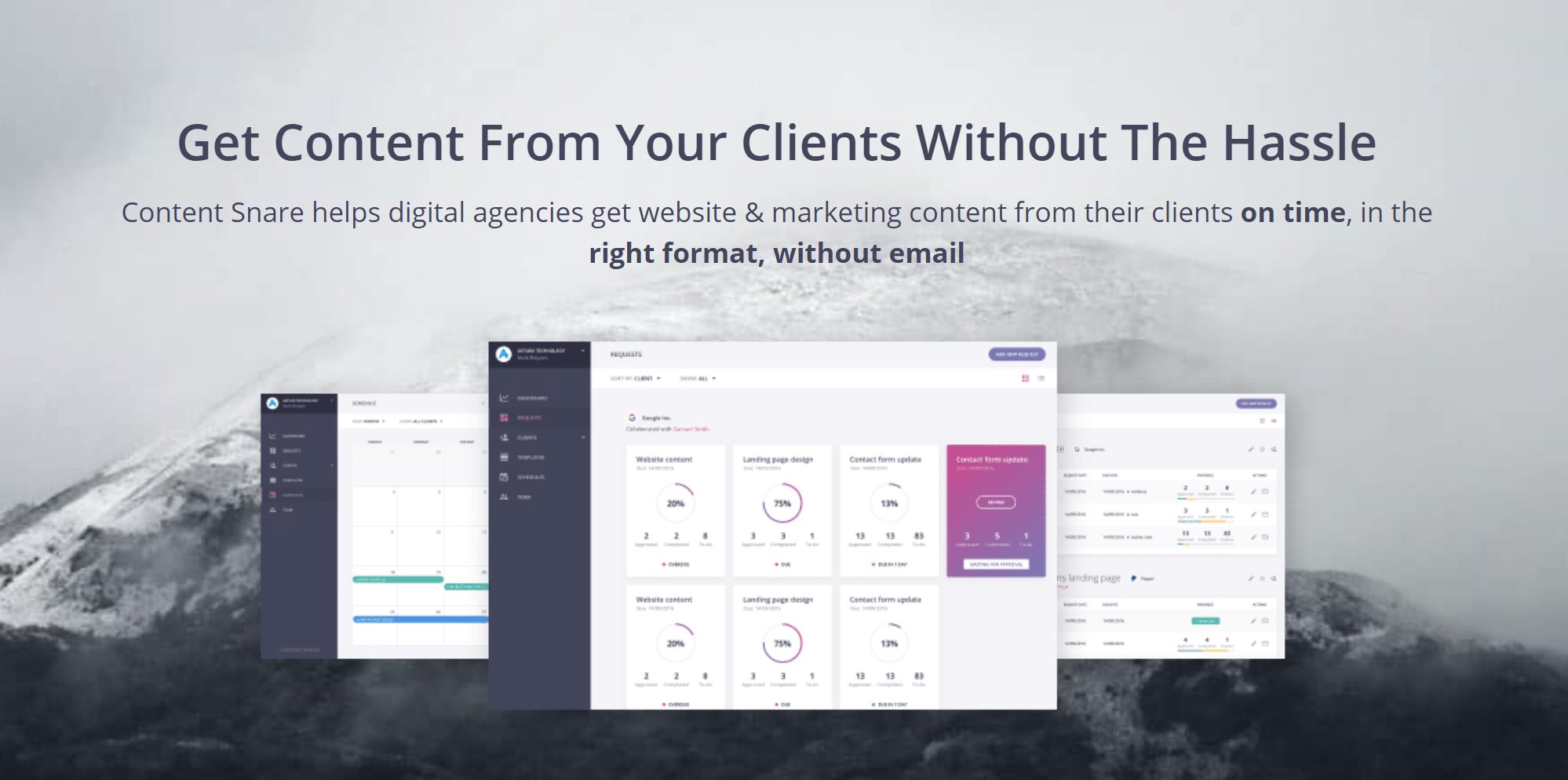 With Content Snare you will say
goodbye to headaches, letting this professional tool chase your customers for
content, automating the gathering process to save you hours of your precious
time on every project
Start your free 14-day trial today.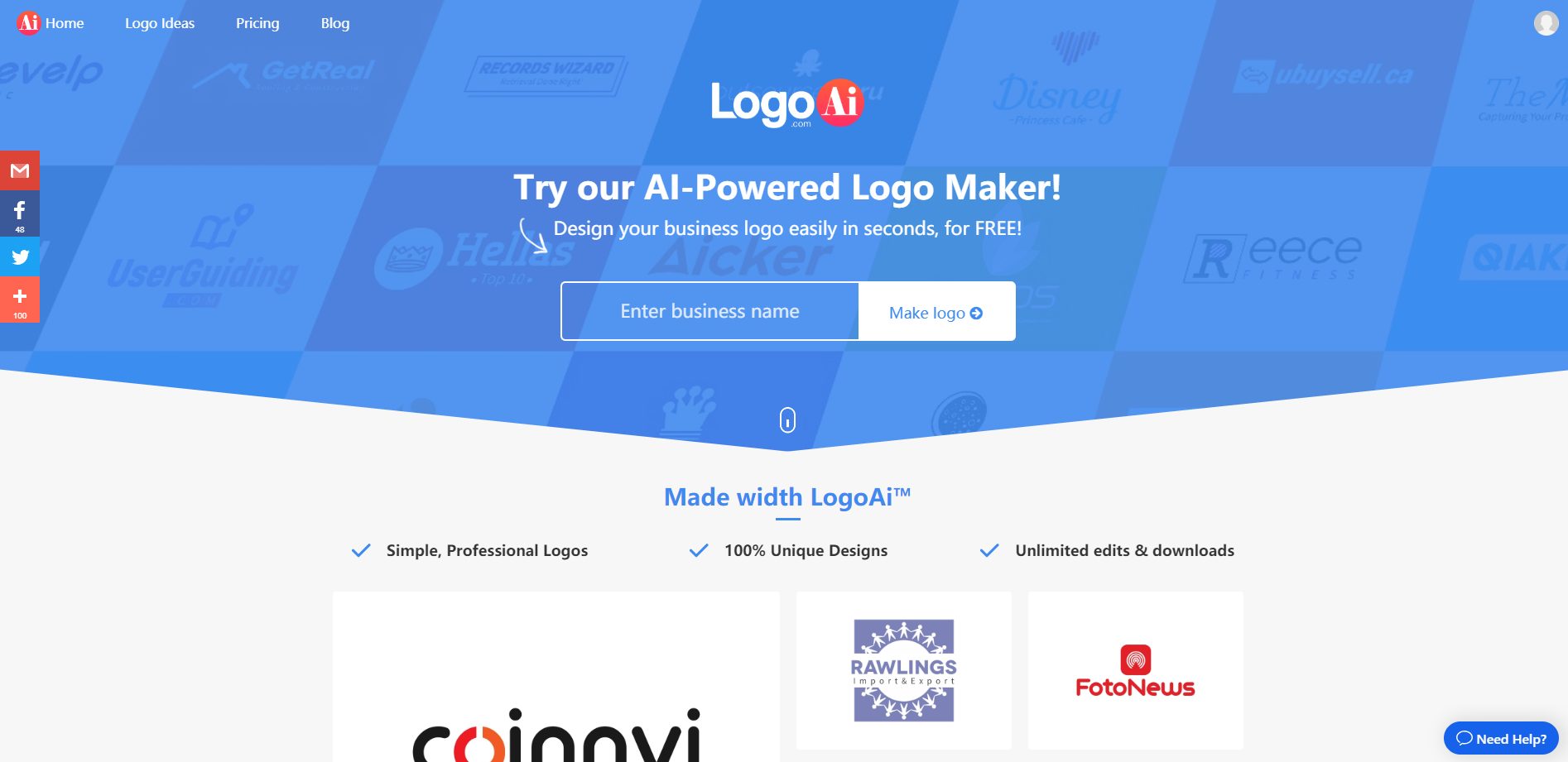 LogoAi is a new kind of online logo
maker. Powered with AI technology, users can design quality logos in a matter
of minutes, even on their smartphone. No need to have any experience, the
process is very quick and straightforward.
Try LogoAI for your next project.
25. Logaster – Free logo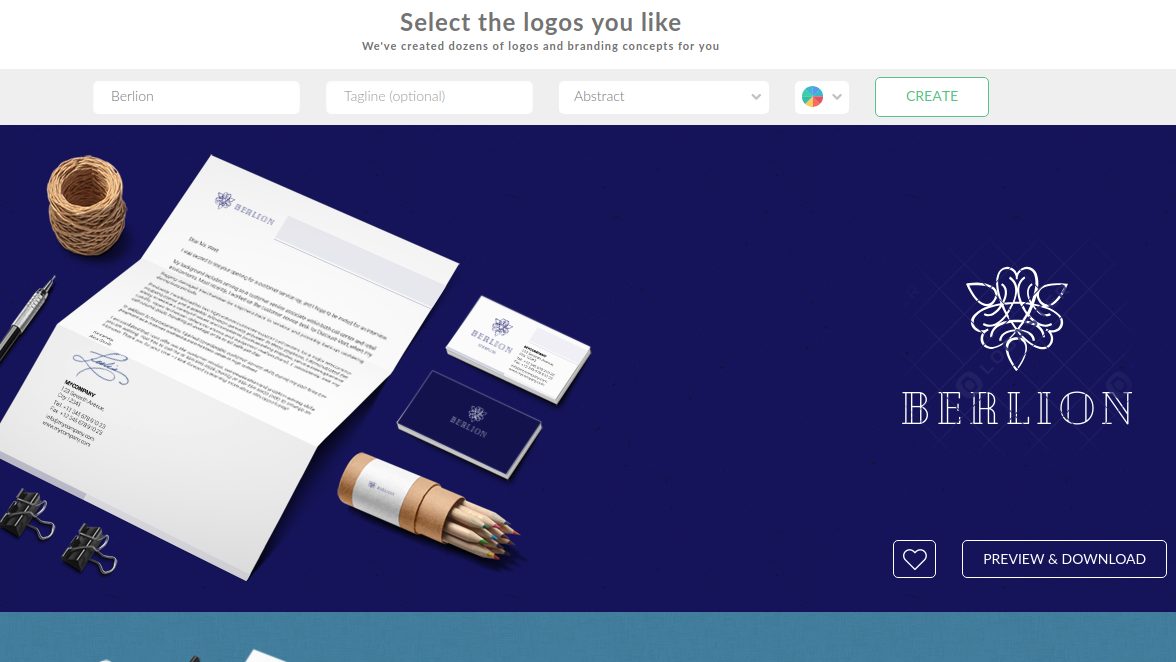 Logaster is a brilliant free logo maker that will help you create unique, pixel-perfect logos in minutes, in a very straightforward and enjoyable process. Write your company name, add a slogan and a symbol if needed, and Logaster will generate for you hundreds of logos to choose from.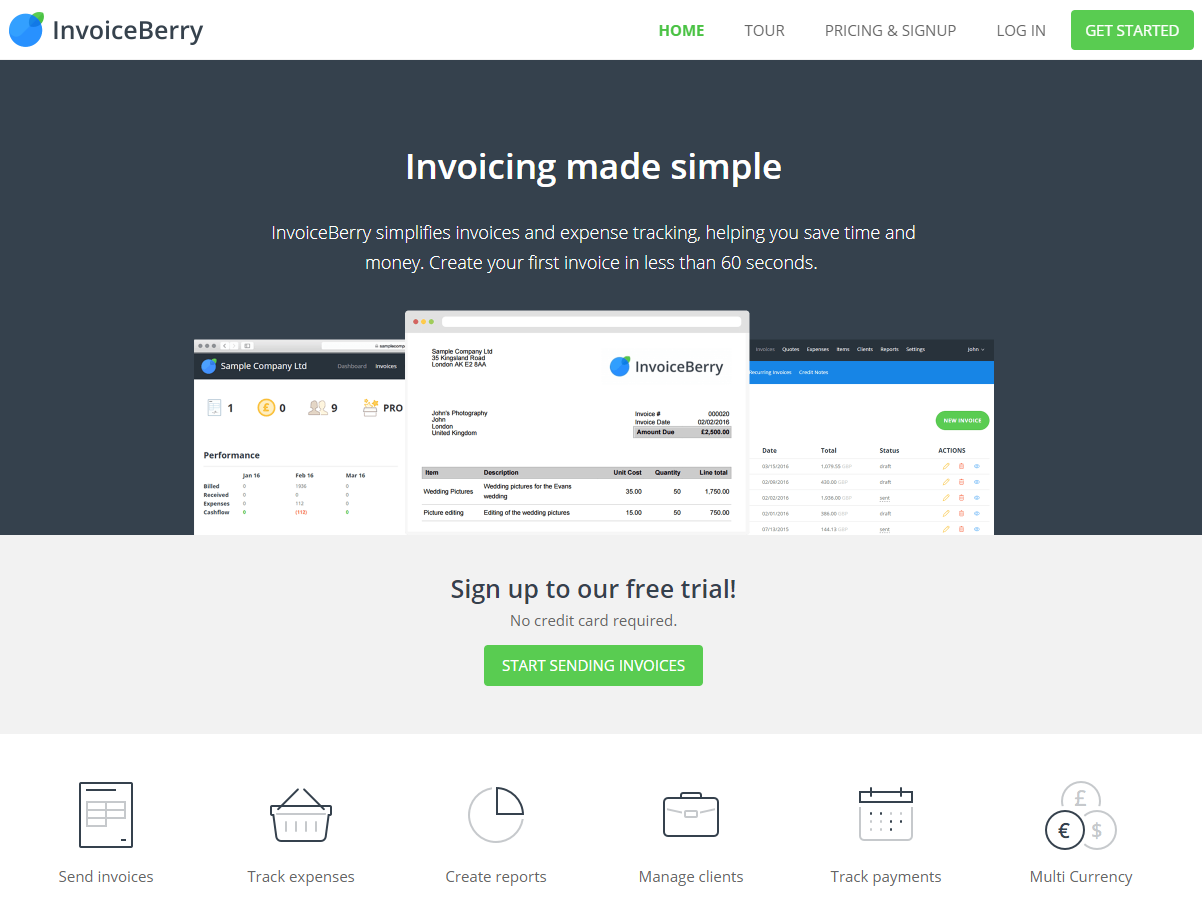 InvoiceBerry is a complete invoicing
software that works very well for small and medium companies, and freelancers.
Use it to create and send fully customized invoices in less than 60 seconds,
for tracking expenses and payments, for creating detailed reports, to manage
clients and much more.
Sign-up for the free trial, no credit card is required.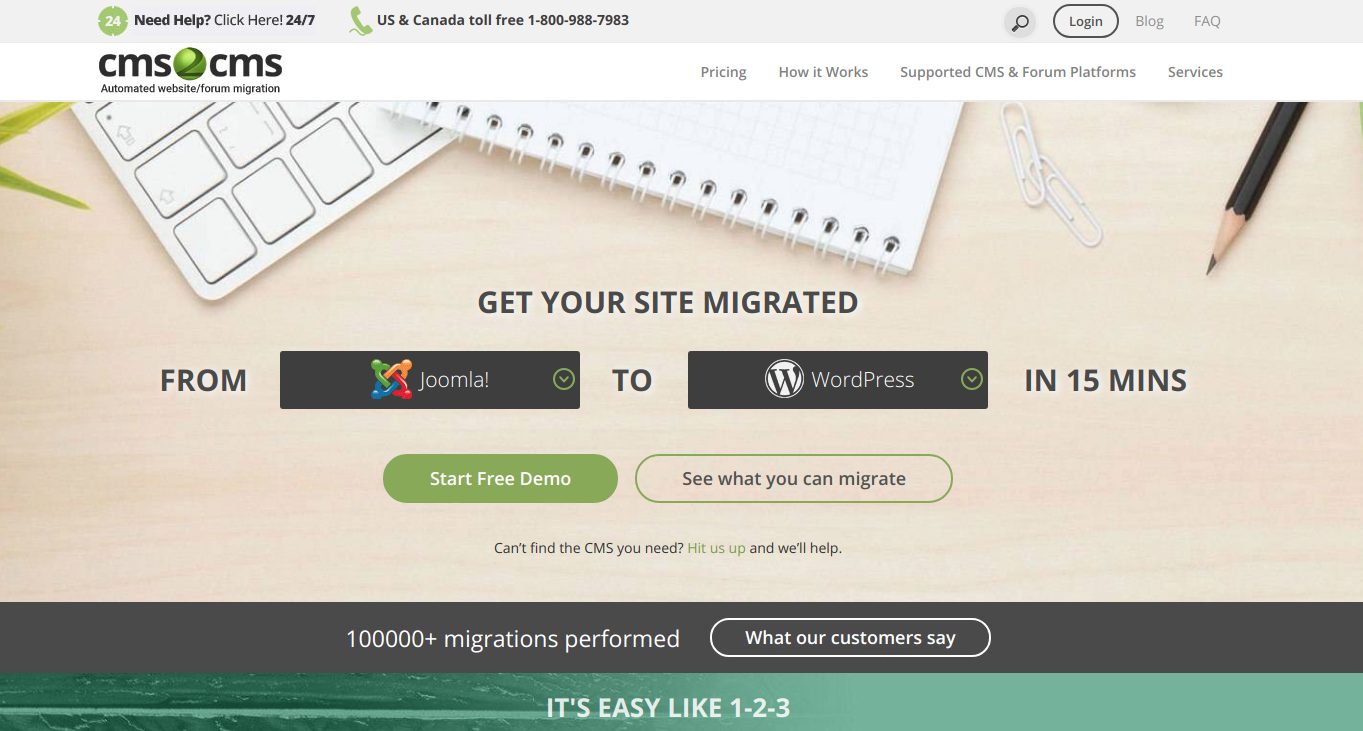 CMS2CMS is an automated website and forum migration service that will help you move from one platform to another, in 15 minutes, without requesting you any special knowledge or previous experience. Anybody can do it in 2019, with the help of CMS2CMS.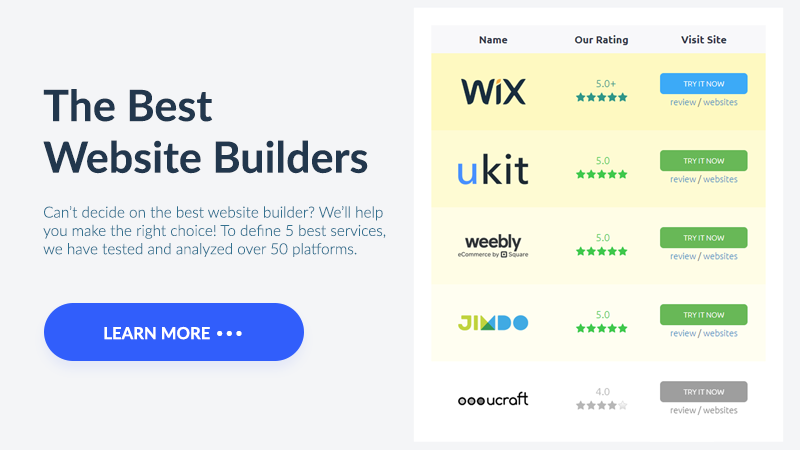 MMThomasBlog.com delivers information about website builders that may be of great help both to newbies and web design experts. The website abounds in recommendations on how to simplify the choice of the website builder and on what parameters to consider, when making the final choice. This is where you will find important guidelines on how to get started with ease.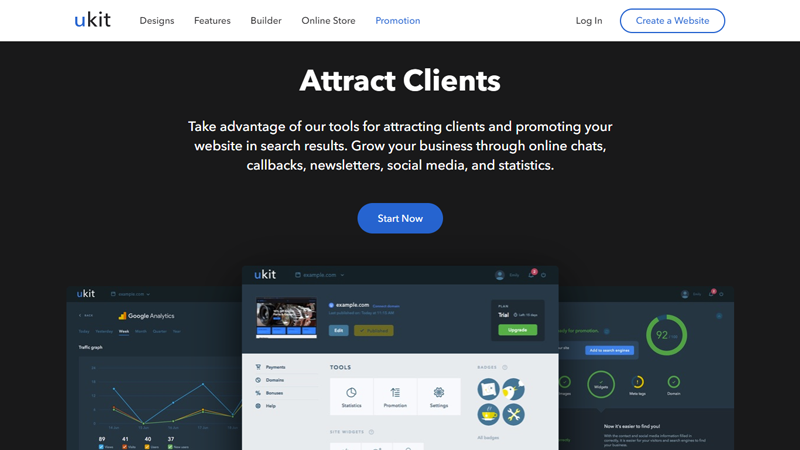 uKit is a time-tested, yet constantly evolving site-building solution. It has everything you need to create your own professionally-looking website in a matter of minutes. Browse a rich collection of their adaptive templates, pick the one that suits you best and make it your own by customizing texts, colors, and images. Attach a custom domain and you're all set.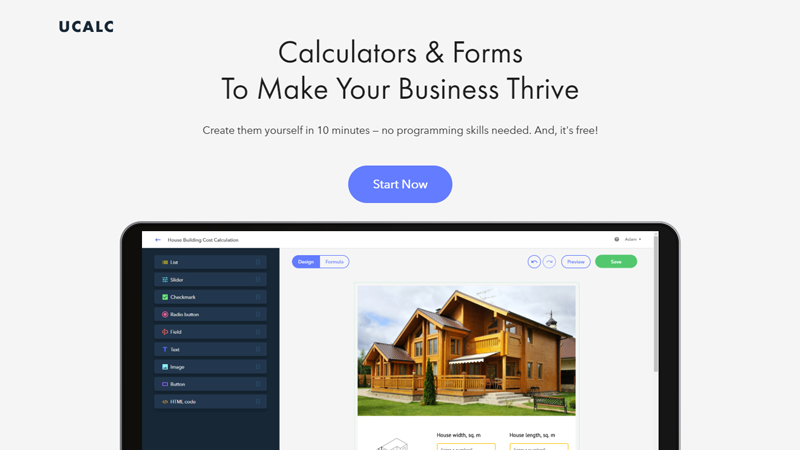 uCalc is a free tool that lets you build and add calculators to your site in a couple of clicks without any technical skills. Select a template, customize it with texts to match your needs and site design, and specify the info you want your visitors to provide. There's a wide variety of different formula types available, you can create your own perfect calculator for any purpose you need. Give it a try!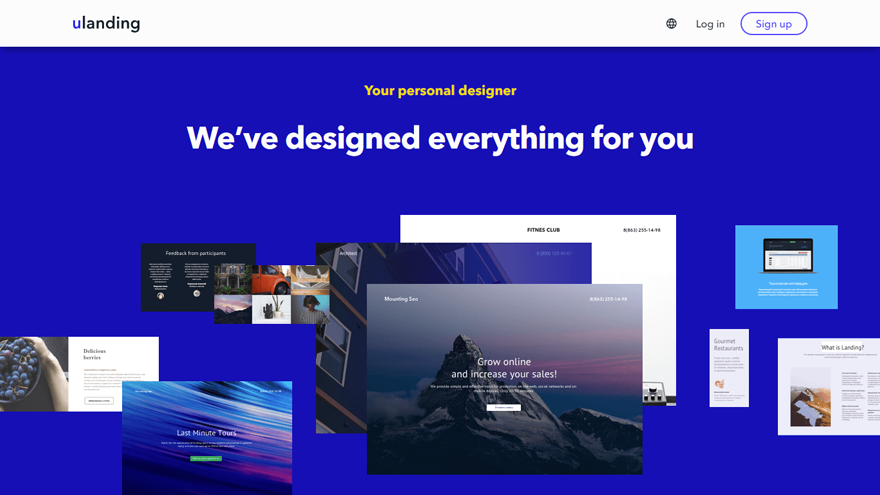 If you want to get an ad campaign up and running quickly on your landing page, uLanding builder is a way to go. Browse their library of beautiful templates created by experienced designers, pick one and customize it to your business needs, enable A/B tests and you're all set to connect with your target audience.
32. Wokiee – Multipurpose Shopify Theme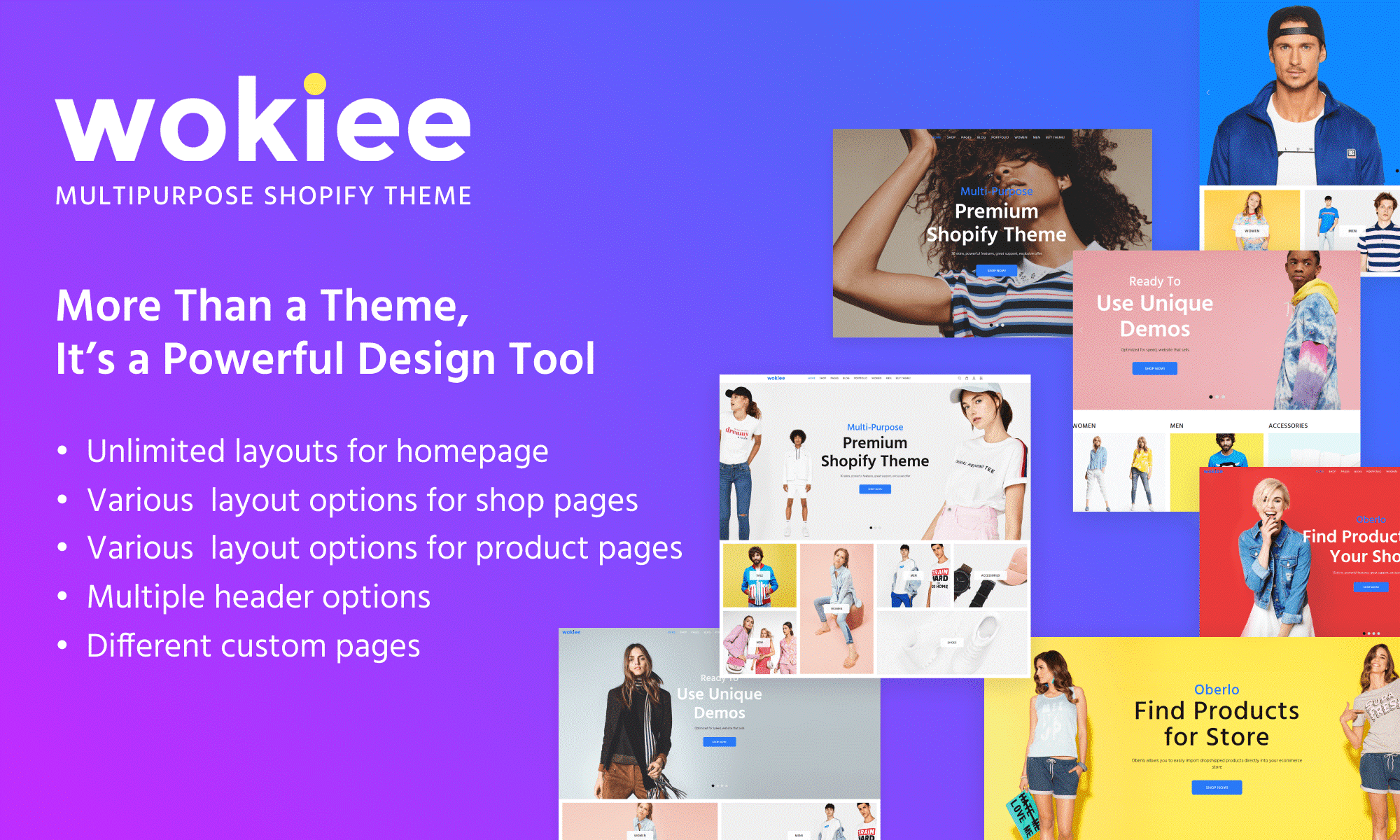 Wokiee is a brilliant multipurpose Shopify theme that is packed with everything the competition has plus much more. It is fully loaded with tons of gorgeous layouts for homepage, lots of layout options for shop and product pages, multiple header options, different custom pages and much more. Everything you need, Wokiee has, you don't need to spend an additional penny to launch a web store that stands out of the crow.
33. WordPress maintenance plans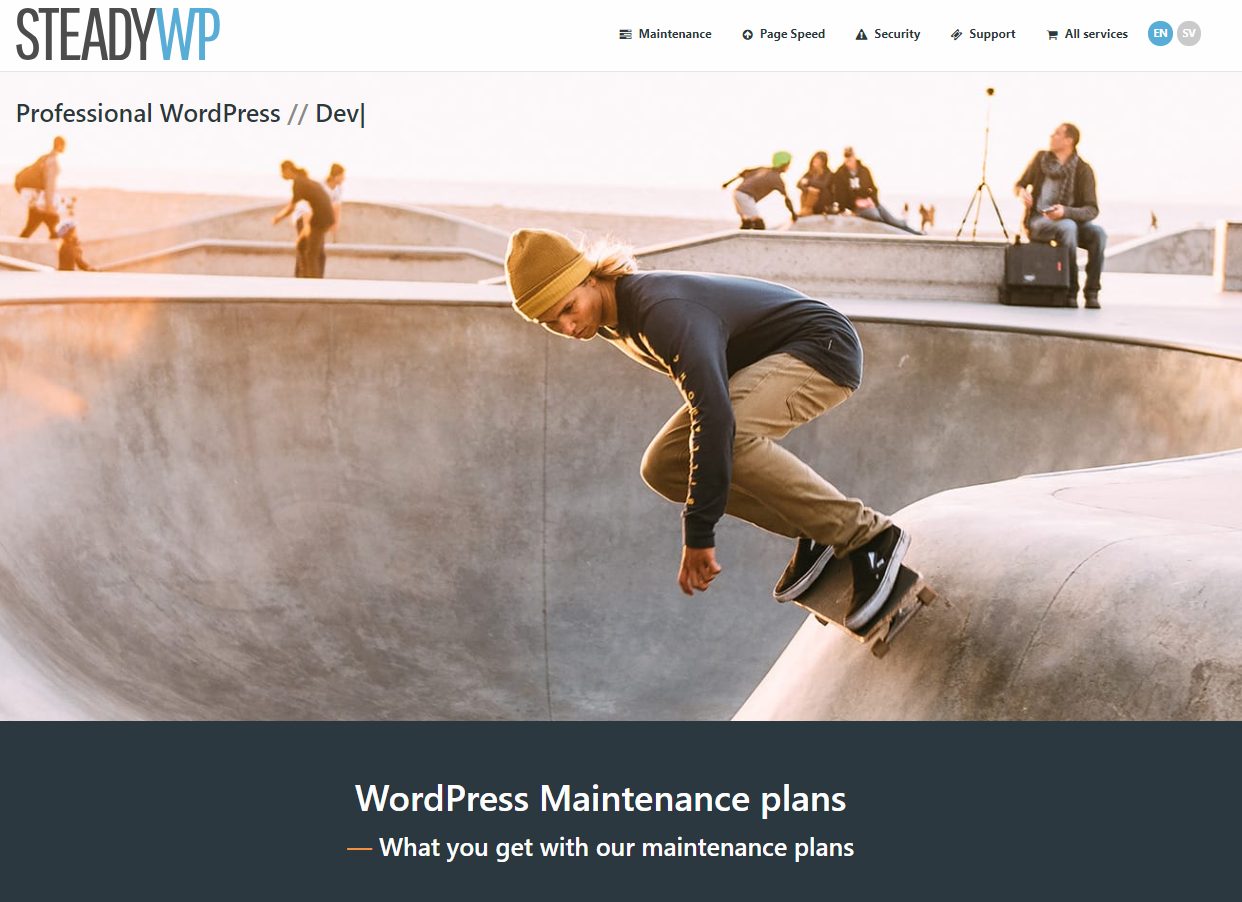 Any WordPress website should have a team behind that closely manages the aspects of hosting, taking care of everything is needed. SteadyWP is a professional WordPress maintenance and support that will do that for you. Let an expert do the updates, daily back-up, check uptime and much more for you.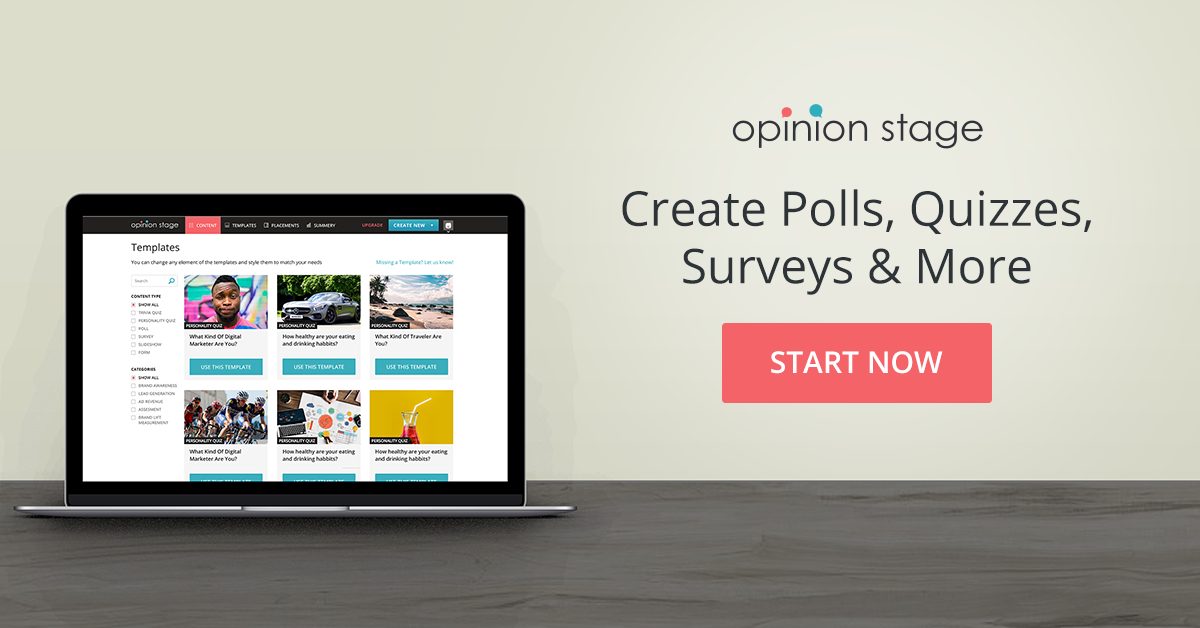 Opinion Stage is the most popular and
appreciated online quiz maker on the market, being loaded with a great
drag-and-drop builder, lots of themes and a quick and friendly interface that
will help you every moment.
No need to have coding skills or special knowledge to create high-converting polls, quizzes, and surveys with Opinion Stage.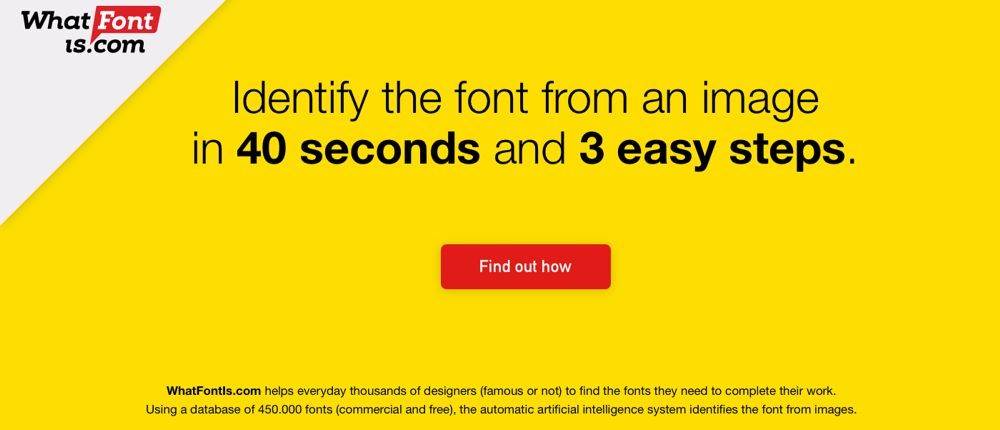 Using WhatFontIs, anybody can identify in minutes any font from any picture. This tool is loaded with over 510k free and paid fonts, a powerful AI font identifier and a lightning fast interface that will make the whole process fast and enjoyable.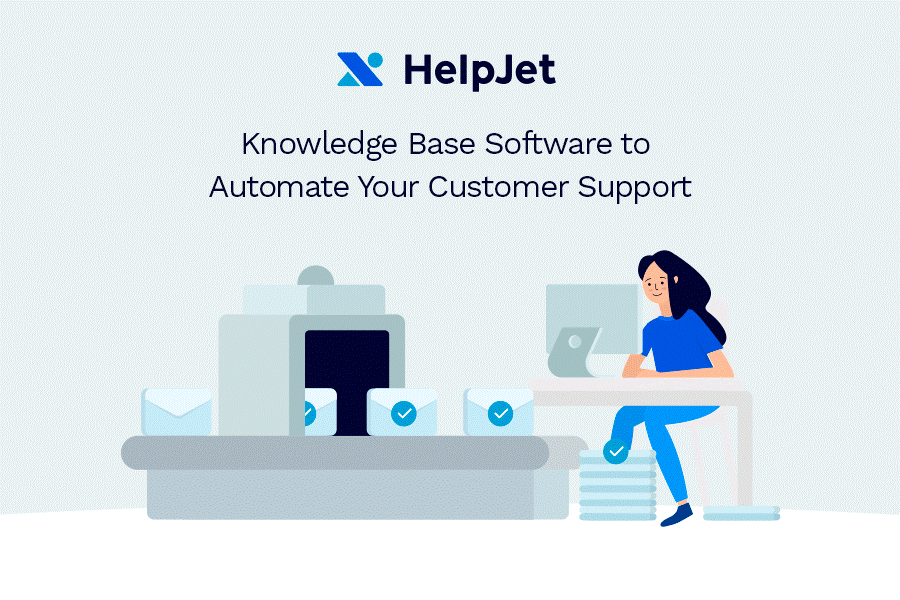 HelpJet is a powerful knowledge base
software that will automate your customer support. There are many companies
that have huge problems with their support because they don't such a solution
exists, which by the way, is budget-friendly.
Get happy customers by helping them with a knowledge base where they can find answers for their questions and solutions for their problems.
37. Fotor – Online Photo Editor and Design Maker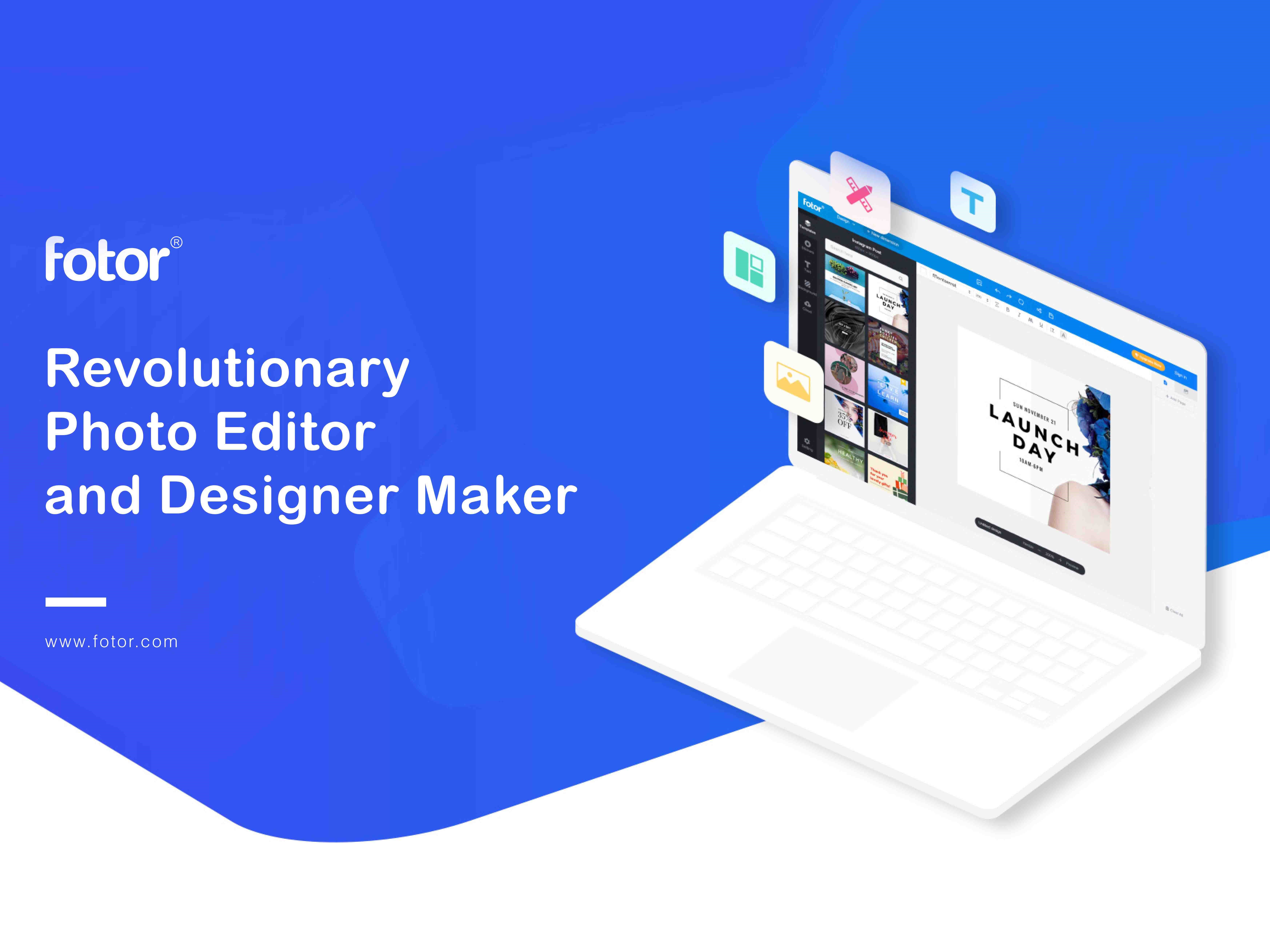 Fotor is by far the most used and appreciated photo editor and designer-maker on the market, being used by over 300 million people to edit billions of pictures. Fotor is loaded with tons of features and options, including a lightning-fast interface that makes the process very fast and enjoyable.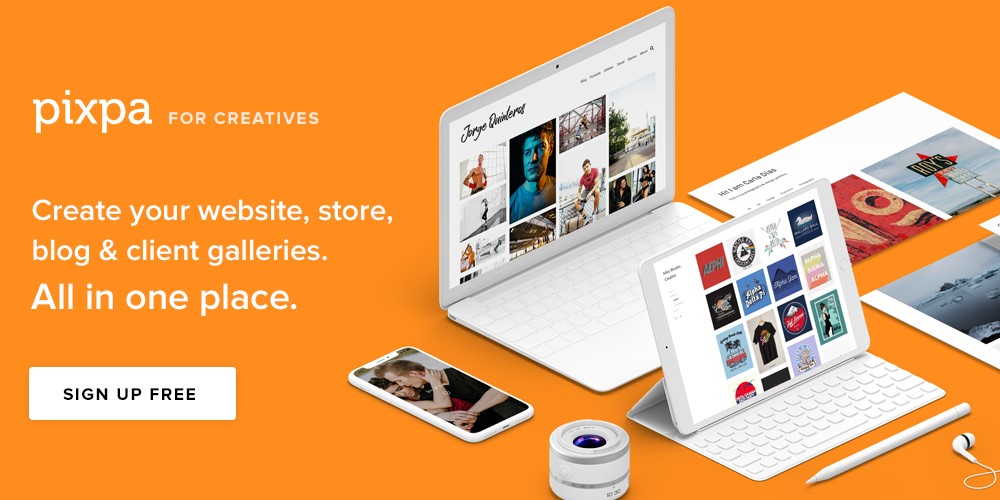 Pixpa is a highly respected website
builder that will help you accommodate also a store, a blog and client
galleries, all in one place. To create such a website is super simple and you
don't need to have any coding skills or previous experience.
Start your 15 days free trial, no credit card is required.
39. Gutentype – A Trendy Gutenberg WordPress Theme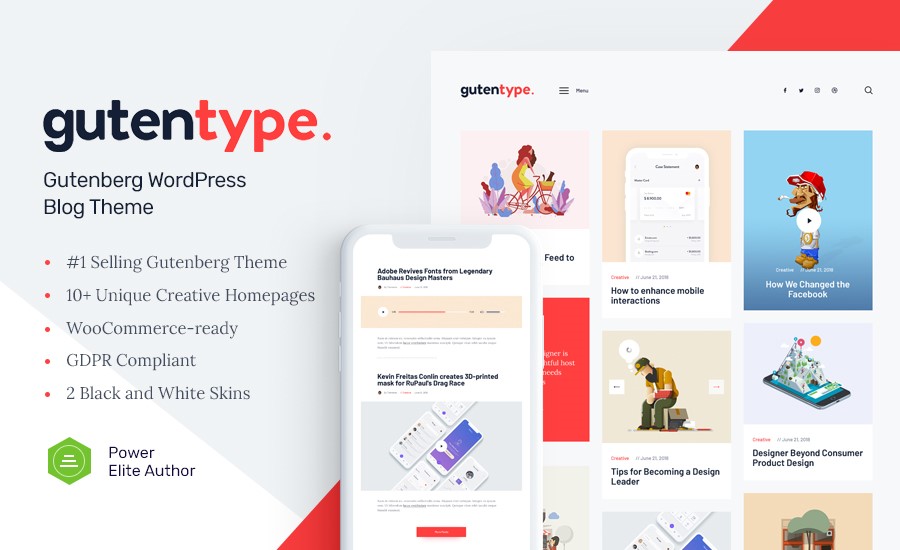 Bring
a personal touch to your site by means of Gutentype WordPress theme. This is a
Gutenberg-ready and GDPR compliant web solution that's delivered in white and
dark skins. You can also make use of 10+ niche-specific skins and a bunch of
premade pages. The theme is quick and intuitive to modify in the drag-and-drop
mode. You will be able to establish a community around your brand owing to the
social media integration. There is no need to worry about your site's
performance on different devices due to its speed-optimized and lightweight
framework.
Author:
Spyrestudios Blogger