Inspired Magazine
Inspired Magazine – creativity & inspiration daily
A little while ago, I did my own research to find out what's the average number of theme downloads from the official directory every week. The number turned out to be 380,000. That's quite a lot if you ask me. And if we look at it from a whole year's perspective, the number becomes even more impressive (it totals to nearly 20 million).
What it essentially means is that no matter what type of site you're building, you are more than likely to find a suitable theme for it in the official directory.
So just to keep up with what's going on, and end the year on a high note, let's take a look at some of the top free WordPress themes of December 2014.
This theme delivers an appealing design that follows the modern trends (like flat design elements), and provides a nice range of features that every business owner can enjoy. There's a fully customizable homepage with adjustable blocks and text, good internal structure (built with Bootstrap), and a custom options panel. The color scheme is a bit darker, which can resonate well in the B2B space.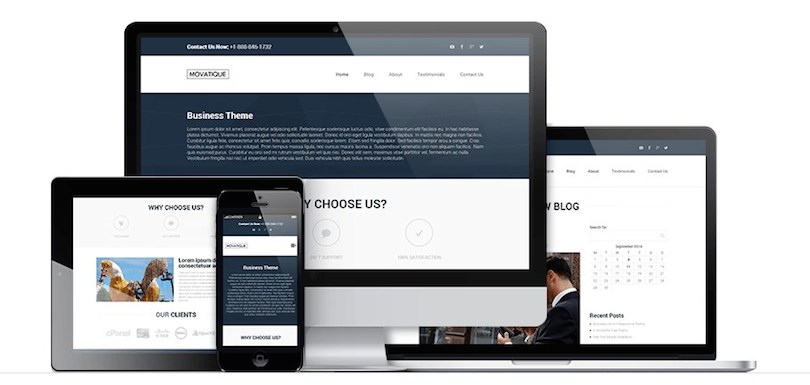 Price: Free | Preview and Download
Besty is a new creation by the guys over at Faster Themes. What stands out about this theme is its unusual yet interesting content presentation/layout. In a way, it's a variation on the standard three-column layout, but with a unique spin on it. The theme is promoted as being great for architecture-related sites, photography blogs, design blogs or sites in other creative niches. It's responsive, has integrated Google Fonts, and a number of color schemes to choose from.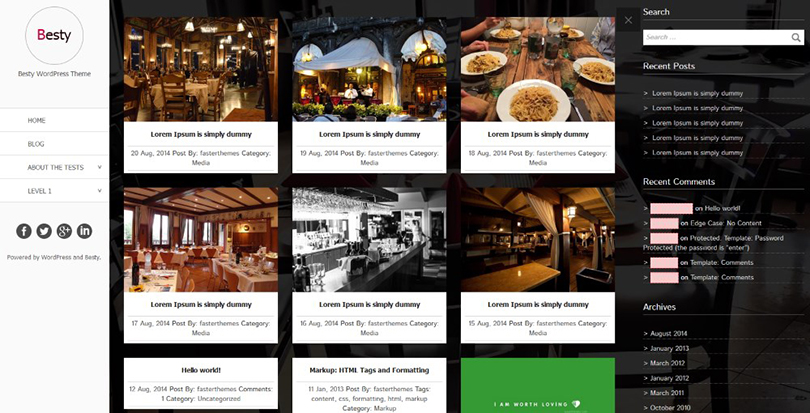 Price: Free | Preview and Download
Foliogine is a very nice portfolio theme, purpose built for designers, photographers, and other creative minds and professionals. There's a number of custom homepage blocks that you can configure – to showcase your services, featured projects (you can use a built-in slider for this one), your team, and so on. You also get a custom theme options panel and full localization capability.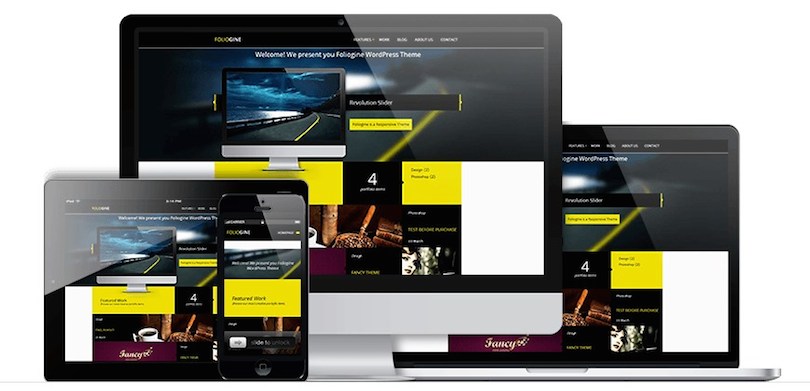 Price: Free | Preview and Download
A very good looking one-page theme meant for businesses and agencies that appreciate modern design. The theme was built with Bootstrap, HTML5 and CSS3, and is fully responsive. It also gives you access to video backgrounds (through YouTube), different content blocks for the main page, and the Awesome Slider functionality. The presentation of the theme is flexible and adjustable through a custom theme options panel.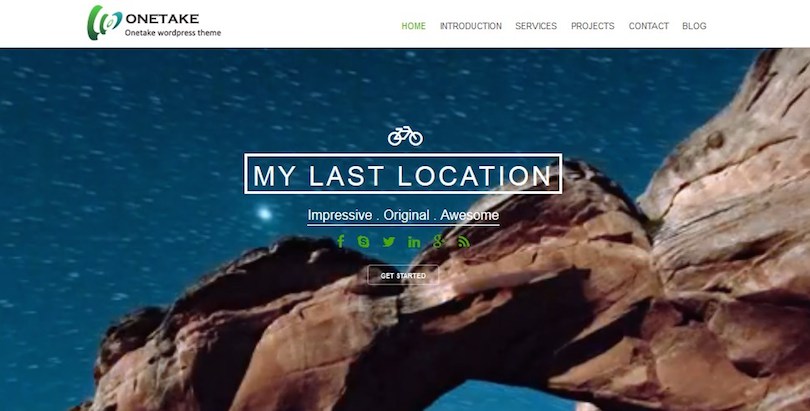 Price: Free | Preview and Download
Like the name suggests, this theme is meant for those of us running book review sites or planning to launch one. The theme is optimized to showcase individual books, featured book reviews, along with ratings and rating scores (there's a nice built-in functionality for that). Also, there's a homepage slider, and a "highlight of the day" feature. Of course, the theme is mobile-friendly and responsive.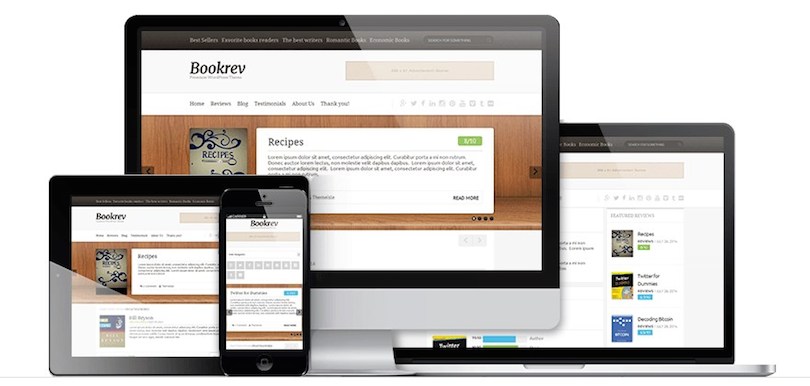 Price: Free | Preview and Download
Very nice and simple theme with a dark color scheme. Actually, it's almost completely black, hence the name. The layout is traditional, which is something that old-school bloggers can surely enjoy. The theme is fully responsive, there are two widgetized areas, custom backgrounds, Font Awesome integration and child theme support.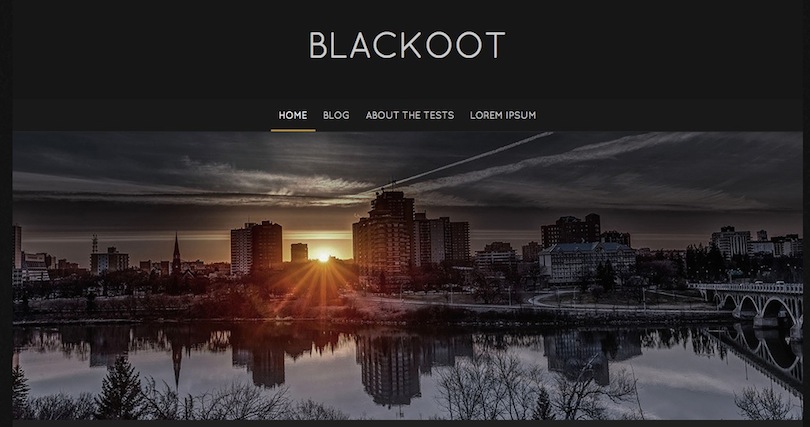 Price: Free | Preview and Download
A good looking customizable and multi-purpose theme. It utilizes a full-width background image on the homepage, is fully responsive, Retina ready, and delivers a functional theme options panel. It's also fully compatible with the WooCommerce plugin. If you like to play around with the theme's appearance, there are three pre-defined color schemes, 220 Google fonts, and a number of customizable layout settings.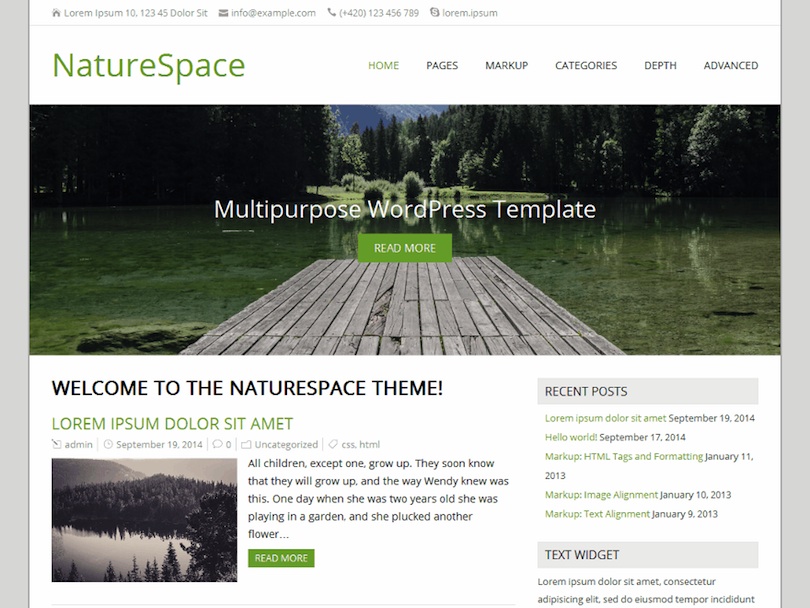 Price: Free | Preview and Download
Writing Board is a magazine style theme for sites that plan on publishing a larger amount of content on a regular basis. There's a theme options panel, front page slider, two custom menus, custom header and background functionality, support for featured images, full width template, and more.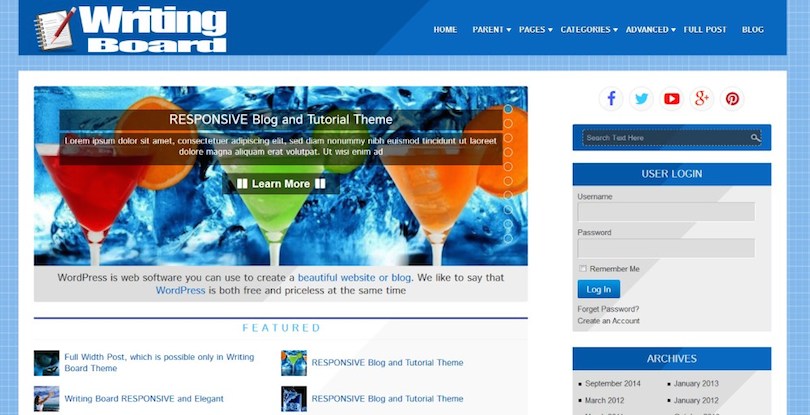 Price: Free | Preview and Download
An interesting concept that integrates a rather large top homepage block and a standard blog listing beneath. Inside the top part, there's a nice welcome message with a background image, plus three more blocks right below to showcase things like services / clients / features or some other details about the business running the site. The theme is responsive, the icons are provided via Font Awesome, and everything is built with Bootstrap.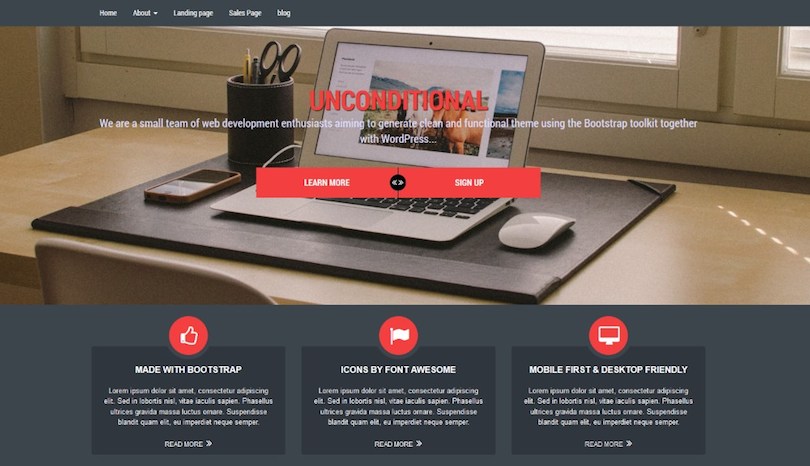 Price: Free | Preview and Download
This is a modern looking business theme, primarily meant for construction companies, which the name kind of suggests. However, the clean design, simple structure and overall user-friendly appearance make it a good selection for a much wider user base. There are custom homepage blocks (configurable), social media integration, good typography, and custom theme options panel.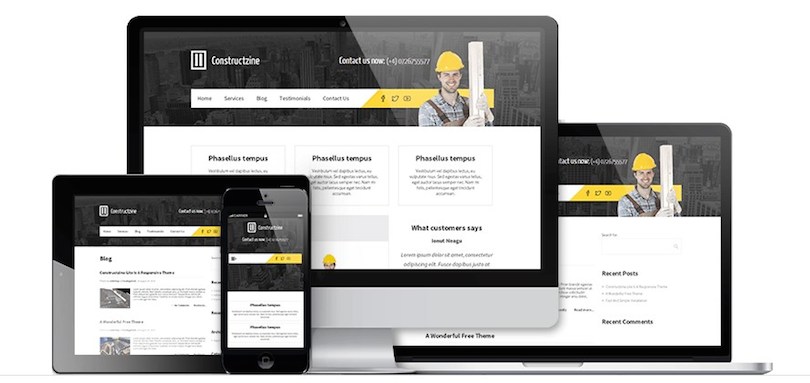 Price: Free | Preview and Download
So that's it for our list of the top 10 free WordPress themes of December 2014! I hope you've found something cool here and that you'll use it when working on your next project. Finally, I hope that 2015 will bring even more beautiful (and free) themes our way!