Designing forms and fields in Photoshop may be boring, especially when you have a whole website to think about and to finish it fast. That is the reason why we handpicked the best forms and fields in PSD formats, which are free to use by you in your projects. You'll find everything you need in this list from login and payment forms to awesome search fields. Check them out!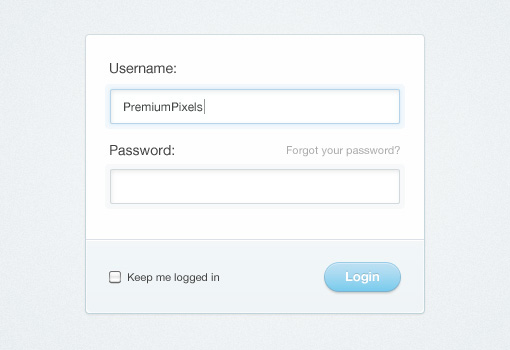 This is an elegant login form design. It would make a nice addition to a clean, simple site.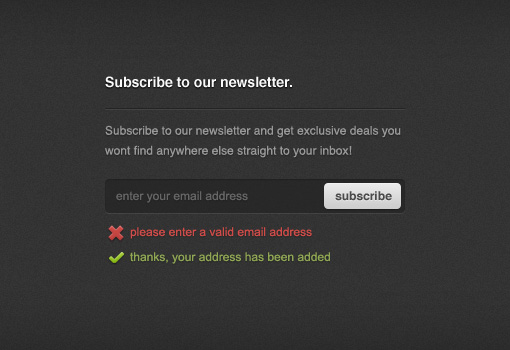 Although simple, the sign-up form is everything you ever really need with this kind of form; a field, a button and some responses. As always the download includes the editable PSD.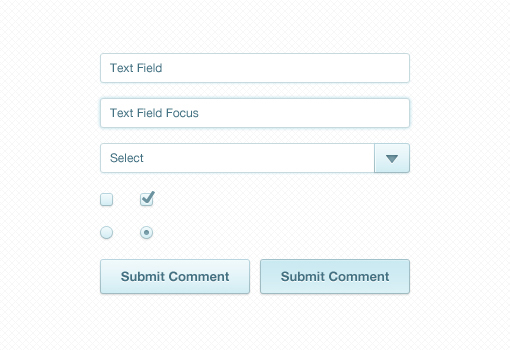 The PSD includes styles for text fields, select boxes, checkboxes, radio buttons and a main submit button – enough to get you started!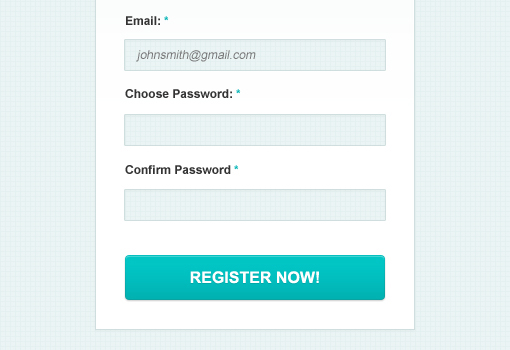 The design simple enough to be adapted or extended to fit a variety of sites. As always the download includes the editable PSD.
The download includes the fully editable layered Photoshop file. Each search box comes with hover effect.

This is a credit card authorization form. Nice for any ecommerce site.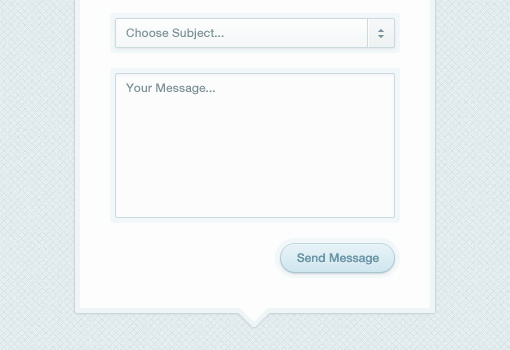 This is a form inside a modal box which could be triggered by clicking a "contact" button for example – perfect for saving valuable space.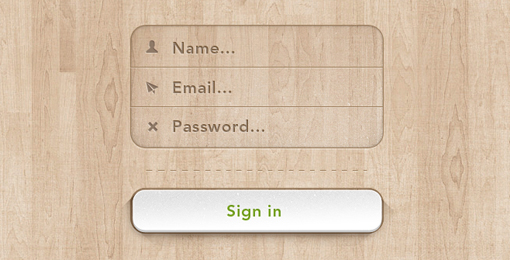 This sign in form has a unique design with some awesome 3D effects.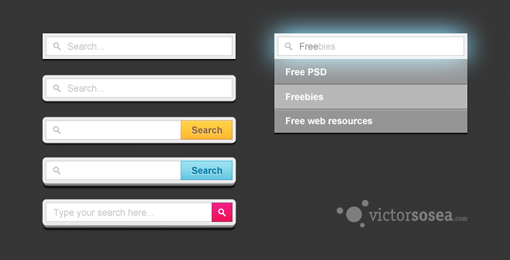 Need a search form for your website? Here are a couple of free ones, released as a FREE PSD, with both white and black backgrounds.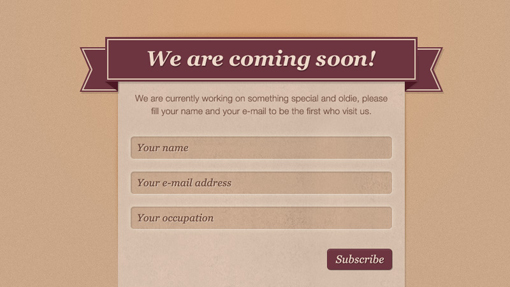 This is a vintage style newsletter form. You can use it for a coming soon website, or maybe in a newsletter form of an existing website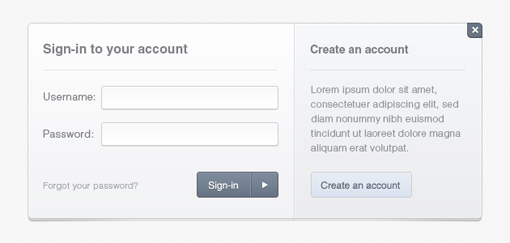 This is a simple modal box with login/registration form. The download includes the fully editable layered Photoshop file.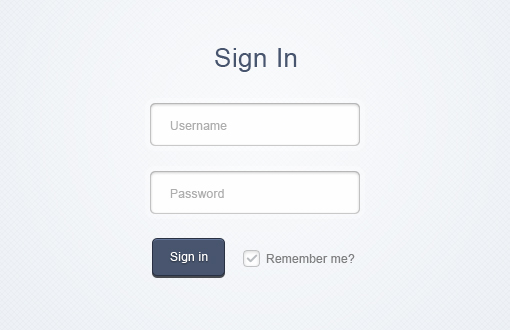 This is a quick little sign in form with a simple, modern design.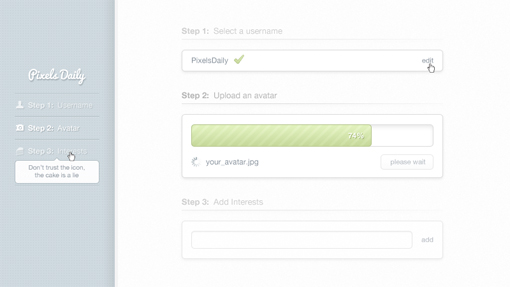 An example section of a registration form with gorgeous subtle details. It's split into two columns — a three step overview of the process on the left, and form fields, and upload box, and progress bar on the right.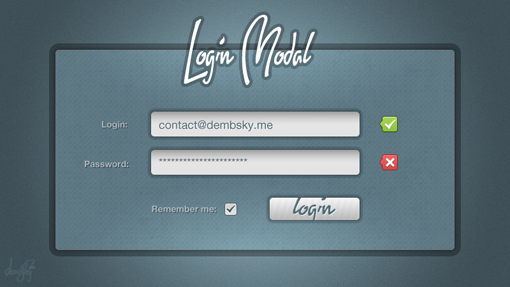 This is a free Login Modal Form with nice, elegant, handwritten fonts.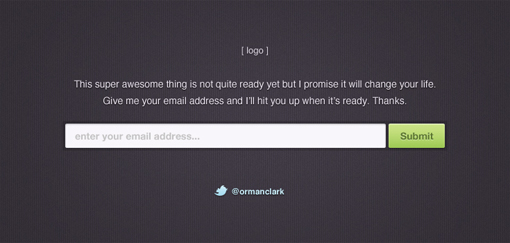 The design focuses on the single-most important feature, the signup field.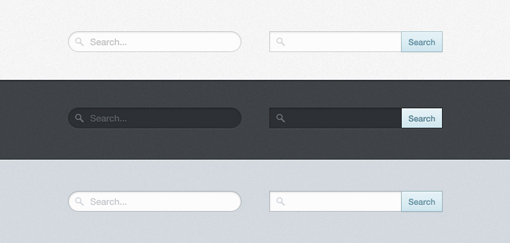 Almost every site could benefit from a search function and these designs fit any kind of website.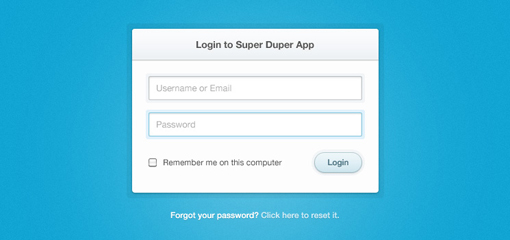 Straightforward and simple, exactly what this type of form should be. The design incorporates everything you would expect from a modern login form with a slight twist of the verification notice appearing at the top of the screen.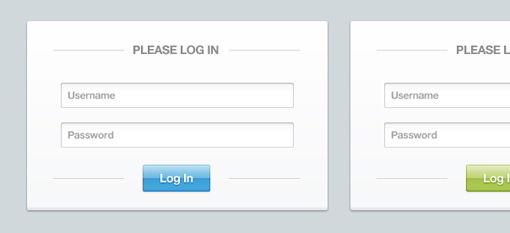 A fresh, refined log-in window. Updated to work on light backgrounds and comes with a new green-colored button.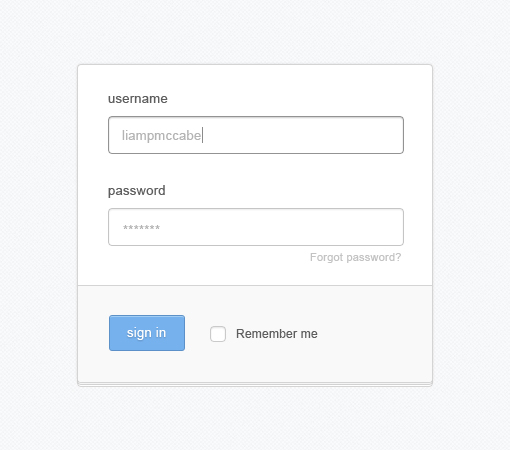 This is a clean login box with a stacked bottom and nice, subtle contrast.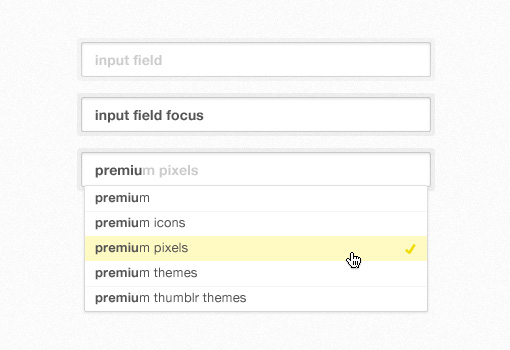 The download (PSD) includes three input fields, an input field in a normal state, the same field on focus and a field with AutoSuggestion dropdown.