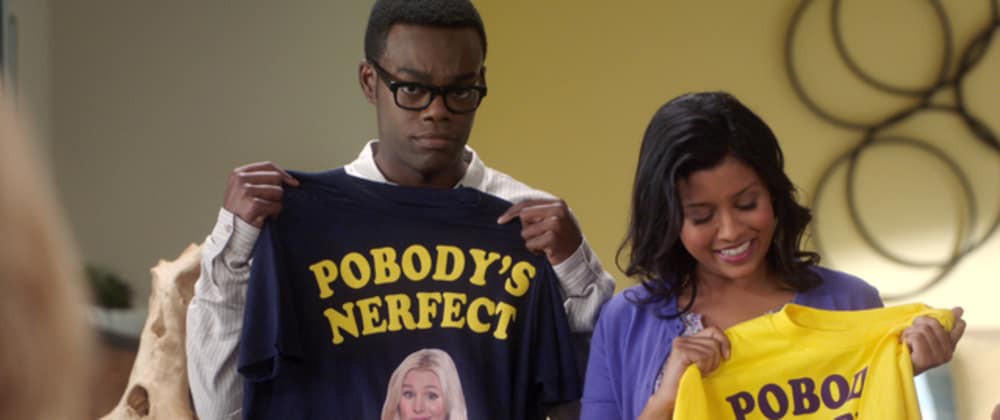 Welcome to 2022, our third calendar year of this pandemic, where we might be trying to strike a better equilibrium between our depression vices and our quickly abandoned hobby ambitions. I've never been a firm believer in setting New Year resolutions, and two years of Covid-hell have spoiled a lot of people's appetites for the goal-setting mindset. But it is January, and you are reading a thinkpiece with "OKR" in the title, so chances are you've already opted to make some healthier choices for yourself this week.
At this time last year, I was reflecting on 2020, the year that was stolen from us. The year we conceded our optimistic plans, feigned enthusiasm for banana bread, and focused our efforts on just coping. If you felt underproductive and undermotivated like I did, that feeling was a normal and healthy response to the state of the world. But I promised myself to make 2021 different. Armed with the pessimistic foresight that we wouldn't be out of this mess any time soon, I resolved that 2021 would be the year I invest some of this stuck-at-home time in my career. In early January I proclaimed that I would read more design literature and try writing more about my own experiences. What I really wanted was to boost my presence in the design industry and hopefully get a better job along the way, but I knew that reading and writing were the parts I could control, and that a little less TV time in my life couldn't hurt.
What I didn't realize at the time was that I had all the ingredients to establish OKRs — Objectives and Key Result — for myself. Ultimately, I did read more and write more in 2021. I also got a new job and got more attention from the design community than I had before. At the new job, my organization uses OKRs for long-term goal-setting, so one of the books I added to my reading list was Radical Focus by Christina Wodtke. Ever the UX-industry buzzword skeptic, I didn't want to like it, but I came to appreciate the structure and lessons that come from the OKR framework. Even though my own sequence of goals, actions, and outcomes occurred out of order, I still benefited from the ways I shaped these goals in my head and the parts of the process I followed. In fact, if you take one thing away from this piece, I hope it's that you don't need to follow an organizational framework perfectly by the book in order to reap its benefits. Just like the concepts of physics still apply even when you're not in a perfect vacuum and the math doesn't quite add up, the underlying concepts of a goal-setting system still apply even if you only adhere to the pieces and parts that work for you. Don't write off OKRs just because your goals this year don't quite fit the prescribed mold.
OKRs are a popular goal-setting technique because they link Objectives (O) to Key Results (KR) so that you not only have an overarching mission in mind, but also have achievable milestones to track your progress. OKRs were first developed by Andy Grove at Intel, but the method became much more famous when John Doerr adopted the technique to help a fledgling Google get off the ground in 1999.
The concept is simple. You first start by setting an objective, the highest priority goal you have for the next month, quarter, or year. For each objective, you then write out 3–5 key results that can be used to measure those goals. Just as goals should be SMART (Specific, Measurable, Attainable, Relevant, and Time-based), these key results should be written in a way that they can directly measure your success toward the objective. Ryan Panchadsaram suggests that a good objective should be meaningful, audacious, and inspiring. Not only should they align and advance your mission, but they should challenge you in an uplifting way that doesn't introduce additional burnout. Likewise, good key results should be specific and timebound, aggressive yet realistic, and measurable and verifiable. This is where KPIs often come in, as measurable metrics are an objective way to prove that you are actually improving what you set out to improve.
Christina Wodtke's book Radical Focus expands on the basic OKR concepts and lays out a much more detailed framework for setting these up in practice. Among her advice is to arrange a nested set of objectives, first for the year, then for each quarter, so that the small day-to-day tasks of a biweekly sprint are held accountable for their contributions to the higher level annual objectives. She also recommends setting goals that begin with a 50% confidence level of achievement — if you meet 100% of your goals then they're not ambitious enough. This is where it helps to have some numerical key results. If you're pretty sure you can achieve a 10% improvement in your key metric, consider setting your goal to 15% so you feel less certain you will achieve it. These confidence values can change throughout the time period and they force you to confront risks and status changes in each standup meeting.
I'm not a very organized person. Rigid goal-setting structures have never treated me well, so when I first heard about OKRs I was quick to write them off as another method that sounds great in theory but would fall apart in practice. But as I was reading Radical Focus I couldn't help but notice the parallels between the OKR techniques and the goals I had set for myself in 2021. When I said to myself "I want to advance my career this year," I was defining my mission statement. When I said "I want to get a new job" and "I want to cultivate a bigger following in the UX industry," I was setting two objectives in support of that mission. And when I said to myself "I want to read and write more this year," those were key results that would support that second objective. I knew I would need to be more specific, but it wasn't until February when I had written two articles and finished a book and a half that I had a sense of pace. That's when I challenged myself to read ten books and write ten articles by the end of the year. Now, for some ten books isn't a lot, but I am not an avid reader. For me, this felt like a goal I could be 70% confident about. When my first article got more readers than I expected, I wanted to hold my writing to a higher standard, so I felt only 30–40% confident I could do this ten times in a year.
I didn't read Radical Focus until September, so most of this process was done without formal guidance on OKRs. But in hindsight, I had been checking in on health and progress each month without even realizing it. I had some highly motivated parts of the year where I was exceeding the pace for my goals. And then when my competing objective, finding a new job, started to take shape, with it came distraction, depression, and an emotional rollercoaster that threw me so far off course, I nearly gave up on these extracurricular goals. I got the new job, studied up on OKRs for the job, and then it felt more necessary than ever to finish out the year with these goals. In the end, I did read ten books, but only wrote eight of the ten articles, which just reinforces the 50% completion, 50% confidence mantra of Wodtke's OKR advice.
Let's get back to New Year resolutions and goals. Personal goals are different than business goals and I don't like to follow overly prescriptive or rigid frameworks for my personal goals. I'm even aware that in my example above, I didn't follow the OKR process perfectly. But that's what I found I like about it the most: the OKR framework is built on some solid goal-setting concepts that still work great even when loosely adhered to. I use OKRs for my work goals and my personal goals, but especially for these lower-stakes personal goals, I think there's room for flexibility.
If you want to take a loose approach to OKRs for your 2022 resolutions, I recommend keeping the following ideas intact:
Maintain a mission-objective-key results hierarchy. The mission piece is easy to overlook, but if you haven't reflected on a personal mission for yourself, consider starting there. Who do you aspire to be? By what characteristics would you like to describe yourself? And then choose objectives that draw a line from who you are now to who you want to be by the end of the year. If you look at your key results and ask yourself why you want to accomplish them, the answer should be in your objectives. If you ask the same why about your objectives, the answer should be in your mission. Your goals should tell a cohesive story from top to bottom.
Quantify your key results and KPIs. Rather than resolve to lose weight or read more, pick a reasonably difficult number for yourself. Lose 20 lbs. Read 12 books. Aim for that 50% confidence level. It's okay if these are arbitrary and it's okay if you don't hit your target, but establishing a number holds you accountable when you check in throughout the year and assess the status of your goals.
Check in on your status throughout the year. The common pitfall of resolutions, as with OKRs, is that it's easy to start the year with so much ambition and optimism and then find yourself in December wondering where it all went wrong. You don't need to treat this like business goals with a weekly standup meeting, but set yourself a calendar reminder once a month or once a season this year. Force yourself to read your goals again and assign a status value (on-target/at-risk, or green/yellow/red). This will motivate you to get back on track to become that person your mission statement at the top of the page describes.
Celebrate your wins. Just as you might have an end-of-sprint happy hour or a code ship party at work, plan yourself a final check-in date at the end of the year. There's a great psychological value to a healthy goal-reward structure. For each of your objectives, come up with a commensurate way to treat yourself if you complete it.