Big letters, small letters, crisp images overlaid with bold fonts. Beautiful strokes and fun flourishes.
These are just a few of the things that website designers and developers are playing with for almost every aspect of design – from basic responsive websites to apps and watch interfaces – in 2015 and beyond. The trend is timeless for a simple reason: breathtaking typography is visually appealing, legible, and readable free pocket guide from UXPin explores some of the most timeless examples of web typography to date. The book is written in a quick, practical format that focuses on teaching through real-world examples over explaining dry theory.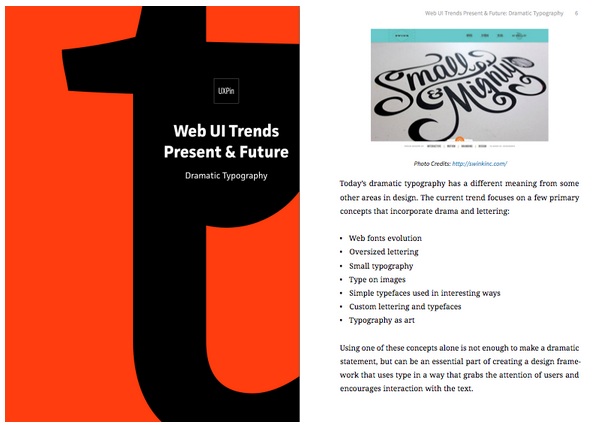 The pocket guide includes:
21 hand-picked examples of timelessly captivating typography.
Topics include: artistic typography, popular typefaces, typography's design objectives, creative ways of applying small and large fonts, and more..
Pro tips for working with large and small type, overlaying type on images, staying current yet timeless,.
For a nice companion piece on the visual power of typography, it's also worth checking out Web UI Design for the Human Eye: Layout & Typography. If you find the books interesting, feel free to share with anyone who might enjoy them.