The best part about being a web designer or a web developer is that you make it your job to create something from scratch – which is more than most people can say. We relish in our creative freedom, that's why at first we get the feeling that administrative tasks are toilsome and more than we signed up for.
Still, in time we learn that project management and effective collaboration are vital to our practice, and so try to master them. Specialized software is here to save the day. I compiled a list of 15 solutions that were engineered with the needs of creative professionals in mind. You can read all about them, below.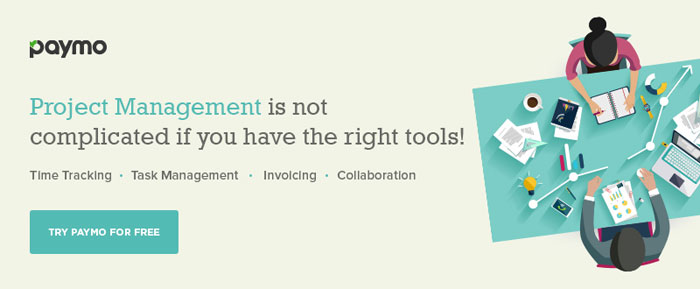 The crowned leader among these 15 handpicked team collaboration tools is Paymo for web based project management. This task management and time tracking software is a great way to share files, keep in touch with your team, estimate expenses, plus send invoices to your clients.

You don't have to waste your time trying to get your head around the best way to plan your project, visually: a series of sensible project templates await you at Paymo, so your job is much easier than you could have possibly imagined. Besides, you can customize the dashboard to show certain information, as well as tweak currency, billing rates, date format, etc.
All in all, Paymo is visual enough to take the scary parts out of project management. It's also very much within reach, since it includes widgets for Windows and Mac, plus apps for Android and iOS. Speaking of far-reaching features, anyone in the world can use Paymo to keep their collaborative projects on the line, as this software supports 16 languages.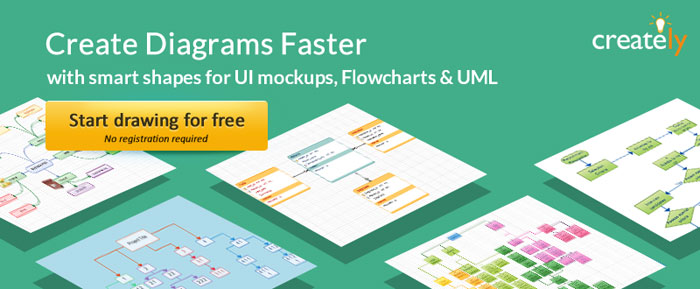 I bet not a project goes by that you don't have to roll up your sleeves and create diagrams in illustration of your point of view, whether you want to decide how best to spend the budget, draw on available resources, or depict the functions that you've envisioned for your work in progress. Well, you, your team mates, and your clients have to be on the same page.
Why not hold live whiteboard sessions via Creately Diagramming? It would help you a great deal, especially if you're about to diagram for a database, sitemap, UI mockup, or UML. Simply take your pick from Creately's array of diagram templates, and alter them as you see fit – it's easy. Furthermore, Smart Shapes help you cut down diagrams and convert text to graphics, so you end up saving a lot of energy.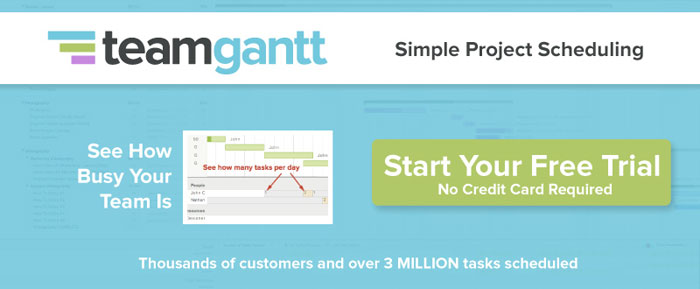 When the time comes to schedule your project, do you think of it as an ordeal? Then, you just haven't met the right tools, yet. It is my great pleasure to introduce you to the amazing TeamGantt, which integrates with your desktop calendar and enables you to set task dependencies and project baselines. Not to mention, this tool is currently available to use for free, by 3 team players.
Perhaps you get started on a new project, and hence open a new spreadsheet, while leaving the tasks on the previous spreadsheet incomplete. When this realization dawns on you, you open the old spreadsheet once more, take care of what is left, and update your team/clients. Does this scenario have a familiar ring? Well, that's all ancient history with TeamGantt, which grants a smooth path to monitoring task details in real time.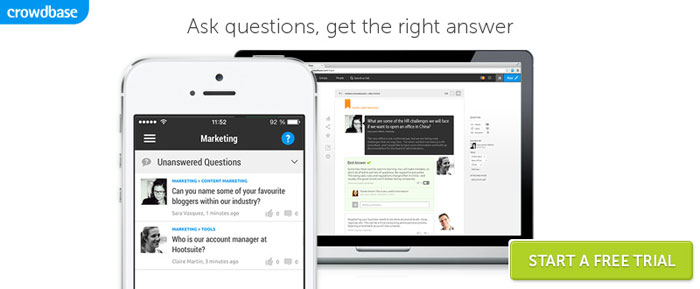 How well do you know your competition? Team collaboration and project control aside, if you don't know the current state of the market, you won't be able to out-collaborate your opponents.
Crowdbase helps you cross that bridge when you get to it. You can use it to stay up-to-date with the latest happenings in your web design and development universe, on top of sharing files and reading activity stats and reports from specific user groups in your team.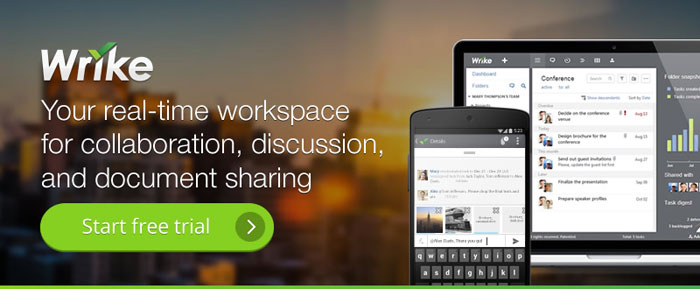 My next suggestion in terms of project management and team collaboration is a clever solution named Wrike. It offers a transparent working environment, so that team players always know what everyone else is up to, and find it easier to synchronize.
Documents and task descriptions can be changed by more people at the same time. Finally, users can even operate Wrike over iOS/ Android devices, and monitor activity streams. Updates on your project simply show up in the newsfeed.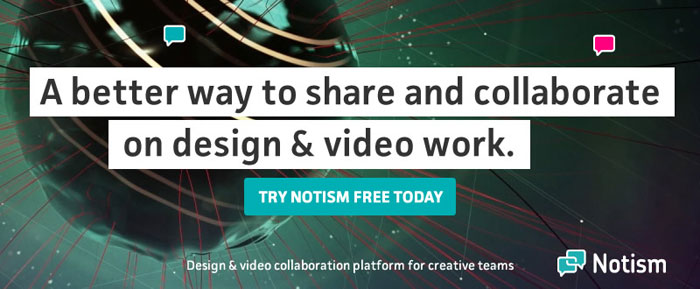 Feedback is the engine that drives your project closer and closer to perfection. If you're engaged in creating a design or video, call on your team for brainstorming, and give your clients a simple way to review your progress.
A solution like Notism invites all other people involved in an ongoing project to get the full measure of your work, and share constructive ideas. If you place your static designs in the hands of Notism, they will reach your colleagues and clients in the form of hi-fidelity prototypes for mobile or web.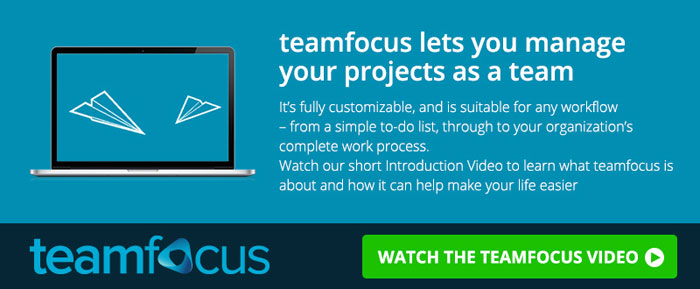 Keeping your project plan in order is not such a difficult feat to accomplish, and you don't have to be an acrobat to balance out the creative part of your job with its managerial aspects.
It's enough to turn your attention to a team collaboration tool that adapts to your working style. Teamfocus is one of the most flexible alternatives at large. What is more, Teamfocus comes with the additional benefit of being able to track bugs and intercept customer support requests.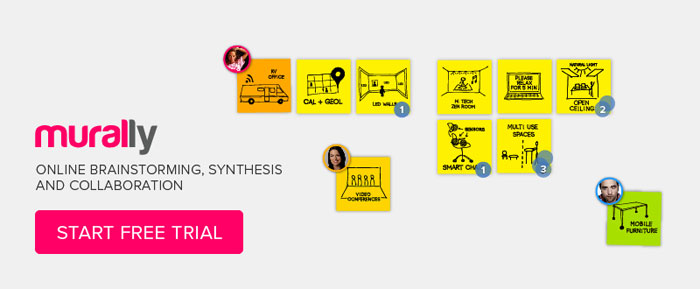 Communication is not a problem, if you have the right tools for it. Mural.ly can certainly make it work to everyone's advantage. As you can probably gather from its brand name, Mural.ly enables creatives to plan out projects in a creative manner – by dropping their ideas in a canvas for all the other team members to see. You can take content from the wide expanse of the internet or from your personal folders, and submit them to Mural.ly.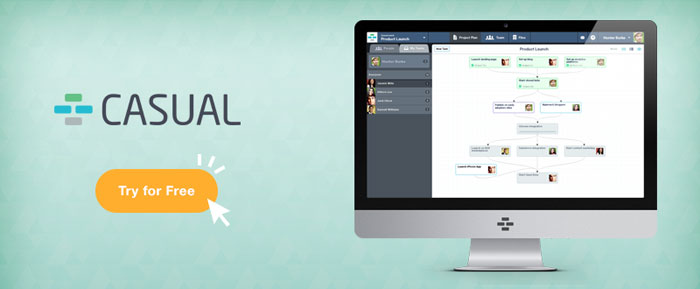 Would you care to turn the rigid concept of project management into a playground that your creative mindset can relate to? Then, I strongly advise you to go forward with Casual.
This engaging tool will help you create a flowchart to plan your project, as well as make templates, and establish highly visual product roadmaps. With Casual, each of your completed project do not simply slip into oblivion. You can opt to save your hard work for later reference.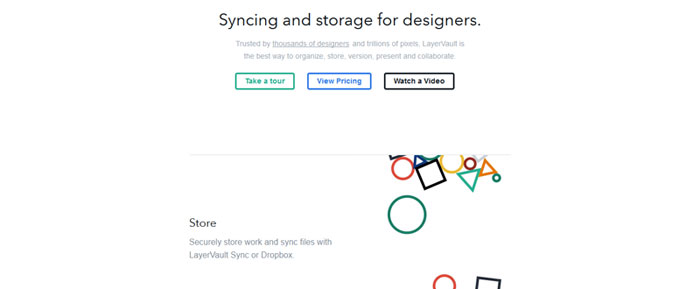 LayerVault brings a lot of comfort to web designers who have had the misfortune to lose important parts of their work in the past, because they forgot to save different version. Work with LayerVault to store, share, and manage files, and you can lay your mind at rest: everything is safeguarded, and people can leave feedback straight on the source files.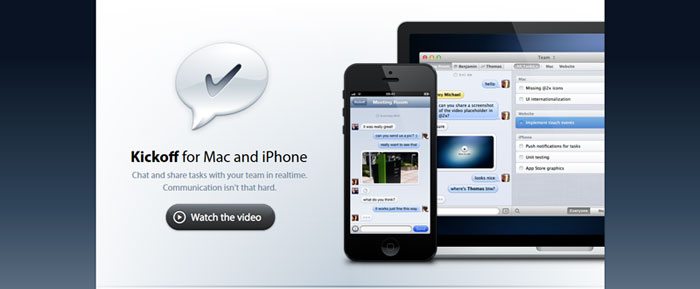 Some of us wish to stay in touch with our teams, regardless of where we are. Kickoff can help you achieve a direct communication line with your fellow creatives, too. It's meant for Mac and iPhone, so you can use it on these devices in order to chat and check with the progress of various tasks' completion.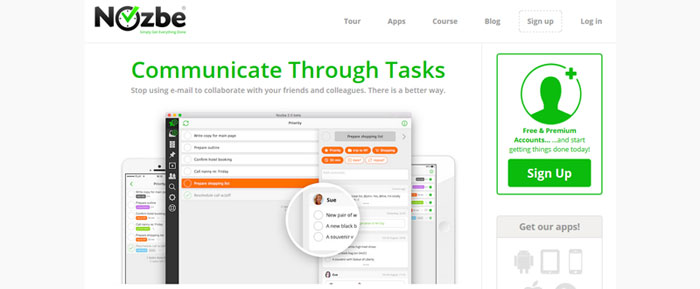 If you want to make sure that everyone in your team is able to give 100% for your project, then you should choose a collaboration tool that is known to get along famously with all modern platforms. Nozbe, for instance, is an all-around-er, with apps for Mac, Windows, Android, iPhone, and iPad.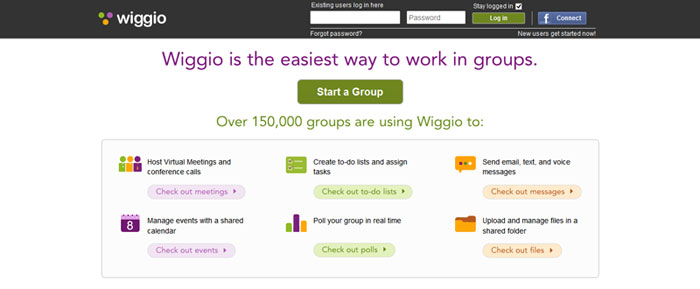 Wiggio is a simple group collaboration tool that doesn't speak exclusively to creative professionals. Its 1.5 million-strong retinue stretches to include non-profit organizations, academic groups, small businesses, and whatnot. It will give you a common room to manage events and files within your team, assign tasks, send messages, and hold virtual meetings.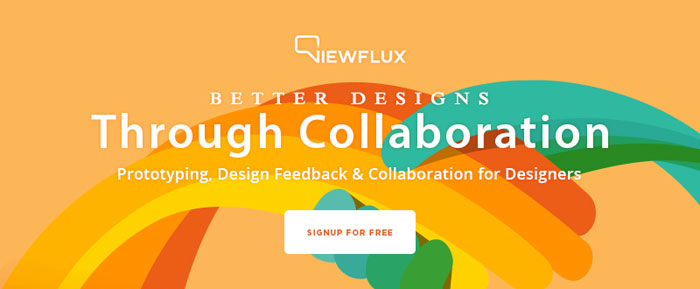 It is important for creative professionals to perceive project management and team collaboration tools as visual solutions to their problems. ViewFlux takes that demand seriously, and provides web designers with a way to gather feedback on prototype designs. Besides, it's OK to use ViewFlux to store your source files.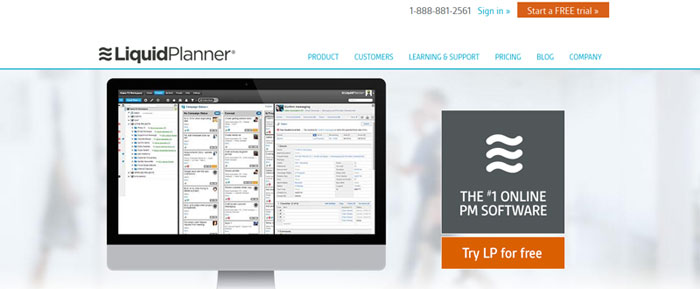 On a final note, I would like to bring to your attention a tool for project management that has so far been trusted by Purdue University and Leatherman. The special thing about LiquidPlanner is that it helps you make realistic calls based on your priorities, thanks to its best/worst case estimate feature.
Ending thoughts
In conclusion, either one of the tools I presented in this article is capable of creating ideal conditions that sustain team collaboration and consolidate project management. I leave it up to you to decide which makes a better case for you and your company.
If you look more closely, you will find that some of these solutions give out free trials, so you can get to know them and see if they have what it takes to help you and your team stay connected.